The heat is on. Summer is approaching in big steps and everyone is dreaming about lazy days at the seaside where gentle breeze caresses sun-burnt cheeks, carrying the unparalleled scent of salty water. If your vacation is still far off, do not fret! We will help you to bring some of the coastal charm into your city abode.
Dive into the blue
Probably no one can imagine a true marine style without pronounced blue accents. This fascinating color has as many shades as it has meanings. Blue is said to be the color of trust, responsibility and honesty. Besides general connotations, it supposedly reduces stress, creates a sense of calmness and relaxation – everything we associate with a weekend at a seaside! Don't deprive yourself of salutary effects of blue and make sure your apartment has enough of it.
Sources: Beach Bliss Designs, Pinterest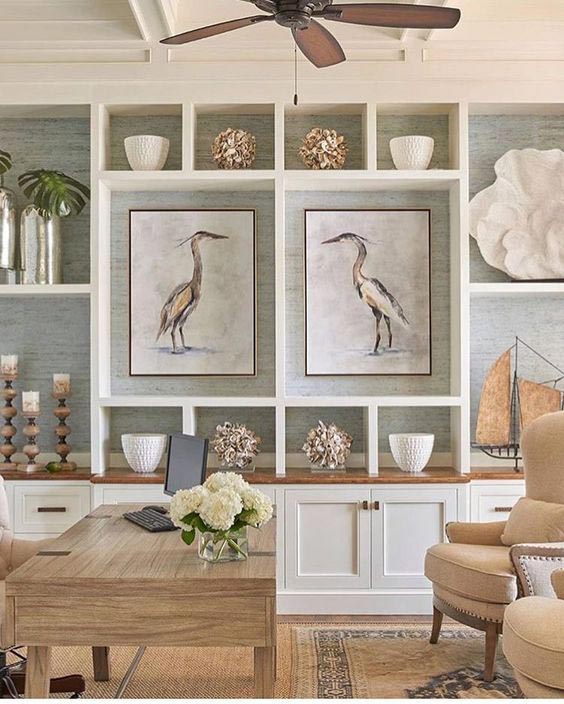 If you plan to apply it on a larger surface, pick one representative wall – the entire room in blue might be too much. Go for extinguished or pastel shades, such as Egyptian, navy, sapphire, azure or Carolina, and complement them with the gamut of whites, beiges, gray's ivories and caramels – anything that brings to mind fine golden sand. Now enjoy the most soothing and tasteful color combination which will make you feel like on holiday even in the middle of a busy working week!
Sources: Pinterest, Home Bunch
2 Focus on natural elements
Although plastic has its pros, it is never welcome in the ocean. Sea does not like artificiality and neither will you after discovering all the merits of natural materials. In 2017 world design is all about returning to the roots and getting closer with nature, so why don't you go with the flow? Invest in wooden furniture, preferably bleached and brushed, just as in shabby chic or Provençal styles. Bleaching and brushing will not only make your chest of drawers match the beige and blue color palette but will also result in this unique windswept look we know from seaside huts and cottages.
Sources: Pinterest, Shadesofblueinteriors.com
Wicker chairs are a perfect pick for your coastal décor – they check out nicely both outdoors and indoors so do not hesitate to put them in your living room. This much about the furniture, not it's time for accessories. Woolen or cotton blankets with marine motifs are a must – when the time for your vacation comes, you may take them with you at the beach to relax! A step further is an original woolen rug. A vintage carpet is going to enrich your marine arrangement and you may also use it at the beach as an ideal spot for a picnic. Can you already feel the breeze?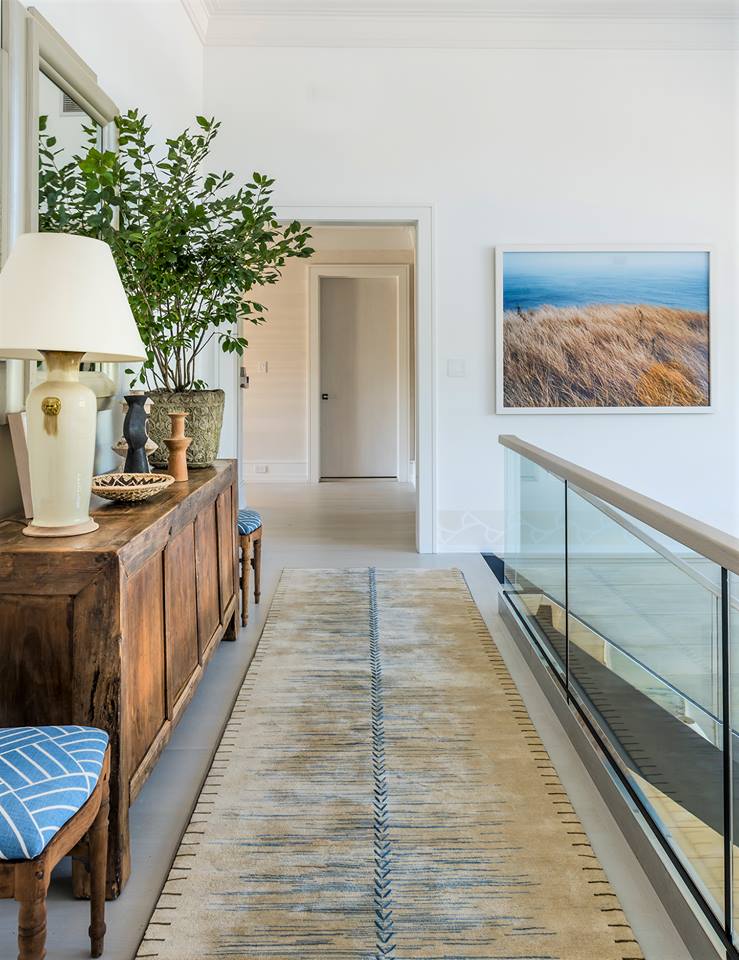 Editor's pick
Doris Leslie Blau Contemporary Rugs: 1, 2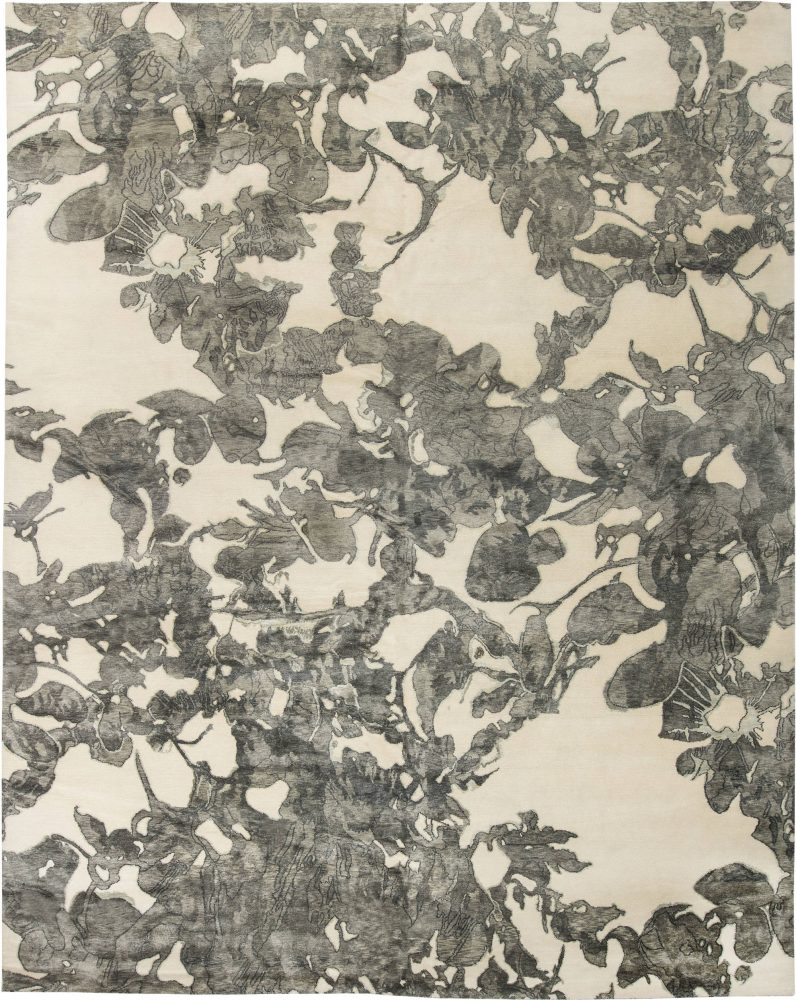 3 Enjoy the hammock
Who doesn't like to gently swing on a hammock while reading a favorite book? Certainly, it's fantastic when this takes place on a tropical beach in between the palm trees, where your only (and quite a substantial) worry are coconuts falling down that everyone has to watch out for. However, why deny yourself this simple yet so generic pleasure on a daily basis? A hammock is one of the oldest and most ingenious accessories which was discovered independently by various cultures and has remained unchanged for centuries.
Source: Pinterest
Pamper yourself and see how much better life can be with a hammock in it 😉 You may hang one in the balcony, terrace or porch, but nothing stands in the way of putting a hammock indoors. Then, you may cherish your favorite, comfy moments even during bad weather, all year round.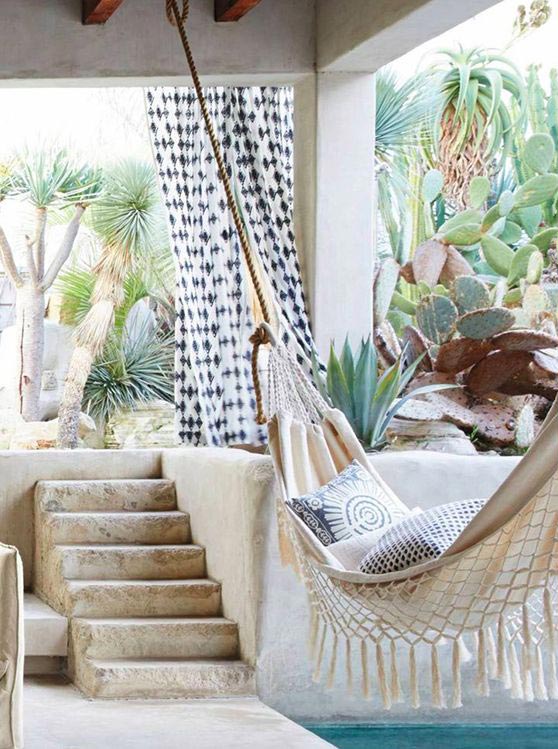 4 Create Marine Wall Gallery
Every décor aficionado knows that devil is in the details, so pay attention to your decorations. Coastal chic is a graceful subject with numerous connotations which makes it easily applicable even by decorating laymen 😉 Sea urchins, starfish and shells are first things that come to mind and they should immediately go up your marine wall gallery. Framing dried gifts of the sea gives fantastic effects – you don't have to put them behind the glass, just put the frame around and sea… we mean see how well it looks!
Sources: The Lettered Cottage,  House & Home
A city, despite its many benefits, is far from nature so give yourself the pleasure of looking at breathtaking photos of a calm (or raging, if that's what you're into) ocean. What else should be placed in your gallery? Actually whatever sea-associated stuff comes to your mind. A bit worn-out paddles, an anchor, a pirate flag or a small treasure chest – each and every of these things will help you to create the remarkable, holiday vibe. Let the fishing net be the finishing touch and, at the same time, the setting for your unique sea altar.
Source: The Lettered Cottage
5 Add Some Greenery
Thanks to PANTONE, this year undividedly belongs to the greenery color and while not every shade of green is good for the coastal look, the one from living plants is good for every décor in the world. Broadleaved plants will help you create the recherché, tropical atmosphere and will be a fine counterweight to the otherwise blue and beige arrangement. Go for rather flowerless potted plants that grow juicy and abundant.
Sources: Amber Interiors, Pinterest
Palms, succulents, cacti or even good old ferns will do just fine in your marine-inspired décor. Remember a terrarium, the hit of the year? Make a beach-themed one with tiny succulents, sand, starfish, shells and urchins. It will become the promise and the preview of your vacation at the sea in a proverbial nutshell.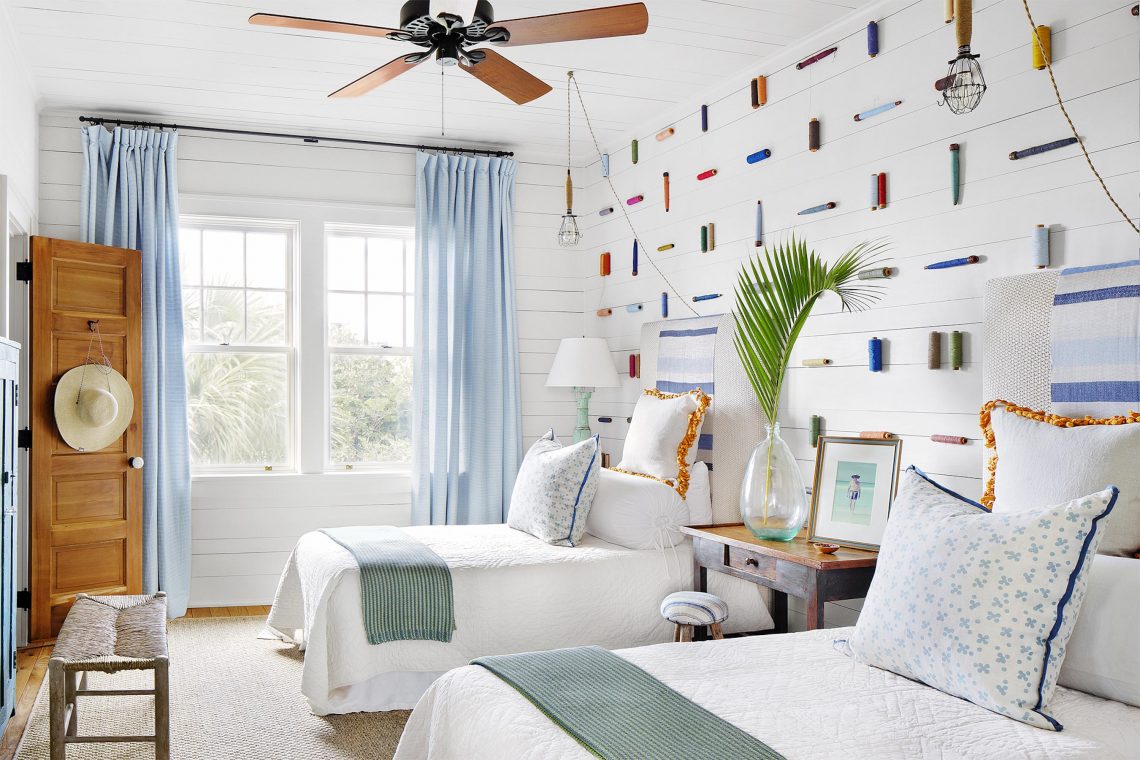 For more inspirations, take a peek at Doris Leslie Blau website – we are always at your disposal. And if by any chance you are visiting the capital, step into The Washington Design Center, 1099 14th Street N.W. Washington, D.C. 20005, to see our showroom. You can also give us a call at 202-808-9361.