What is a bedroom if not a private sanctuary where the most intimate and relaxing moments of your life usually happen? Sleeping, book reading or cuddling are just some of many pleasant activities this special place provides ground for 😉 As such, it requires special attention while decorating. Some say money can't buy happiness but it's better to cry in a Lamborghini. We want to present you 5 decor ideas to make your bedroom look luxurious and exclusive – and no, you don't need to spend lavishly to make that happen! Read on and make your chambers feel truly palatial.
Show the Ceiling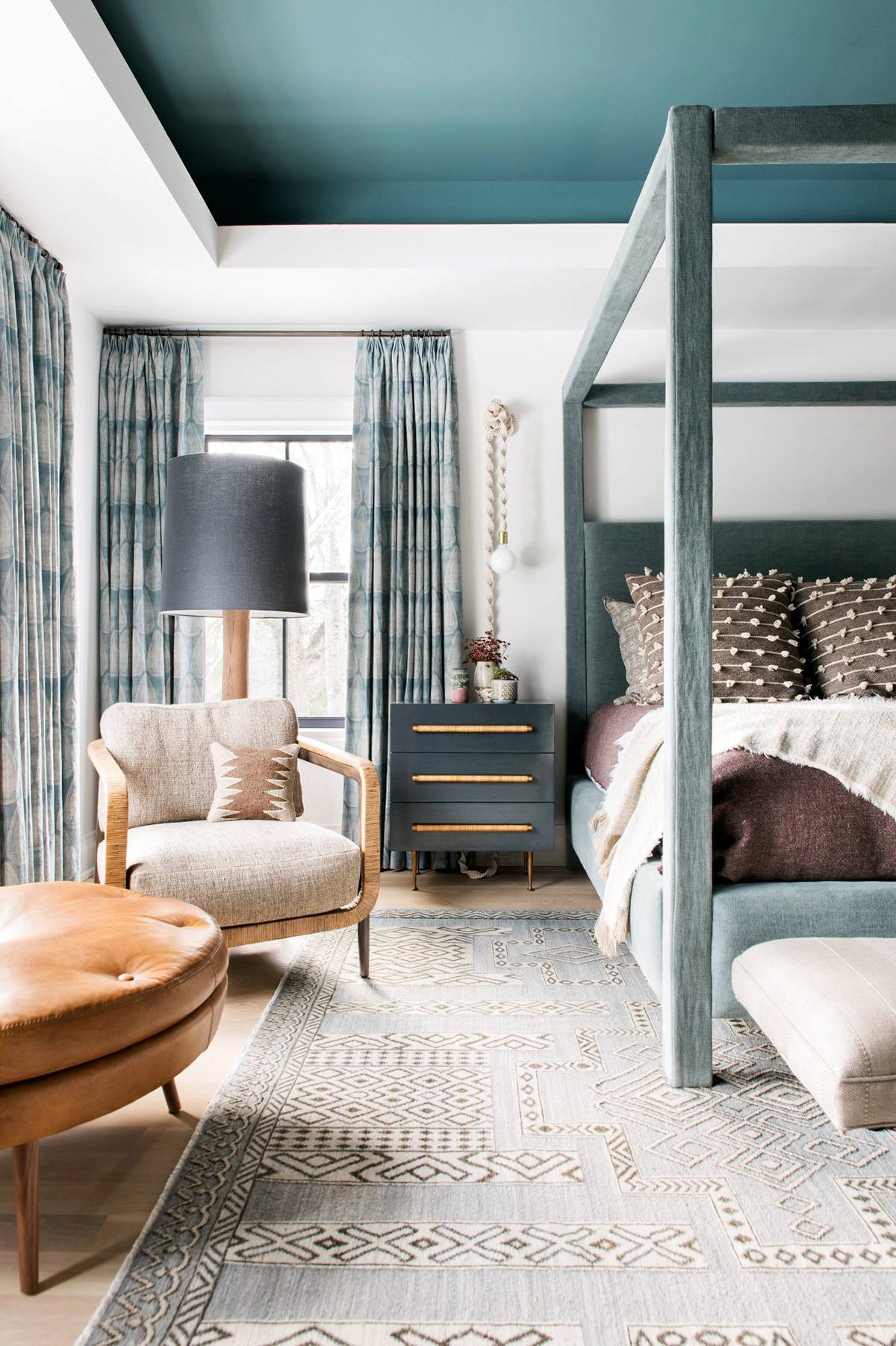 How to transform a plain white bedroom with Ikea furniture into a space with character? You can do the trick by simply painting the ceiling. One of the biggest trends this year encourages the most non-conservative experiments. Colorful, graphic, paneled or black – even the craziest solutions on the ceiling will not visually overload the interior.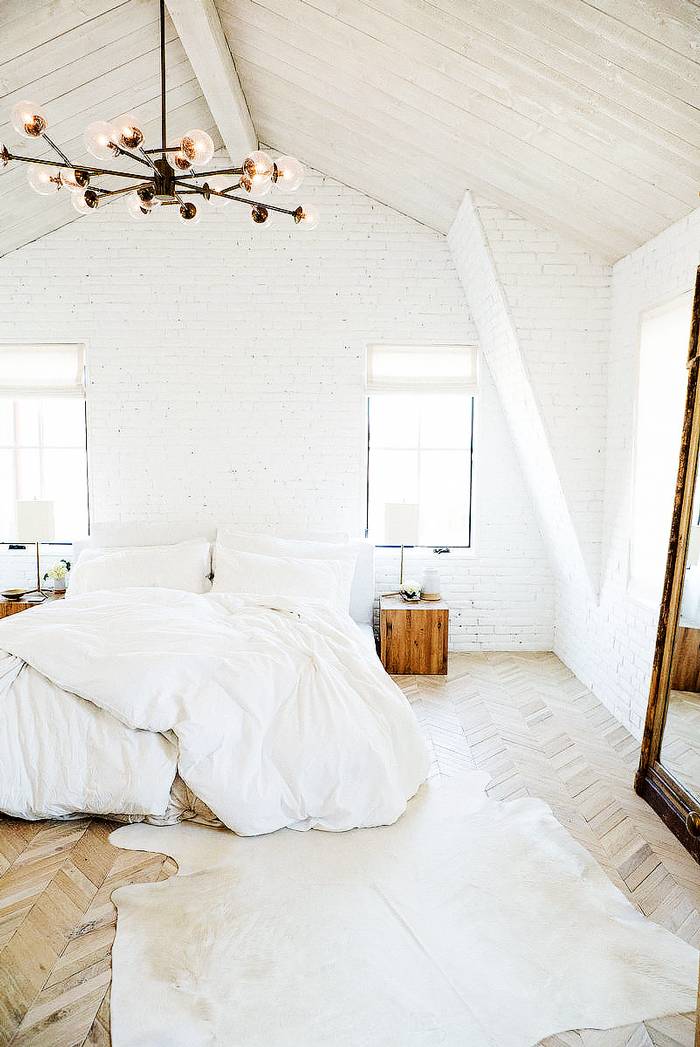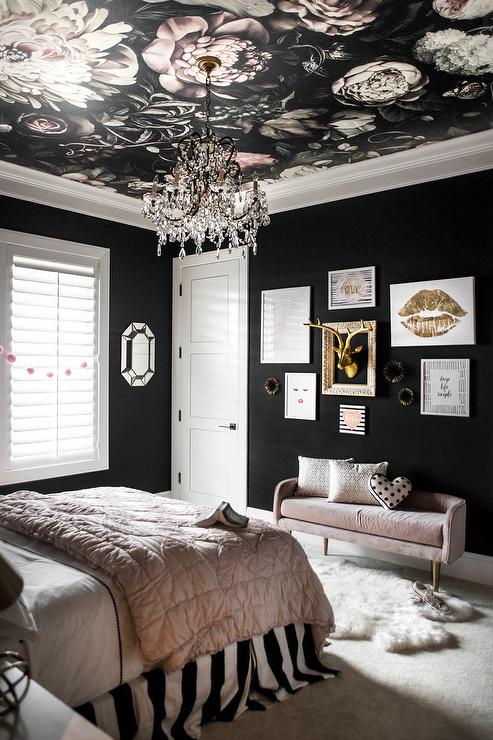 You still prefer more neutral spaces? Oceanside or other trendy yet balanced hues will also make a difference when placed above your head. A painted ceiling adds depth to the design and a whole new dimension of elegance.
Unfold a Rug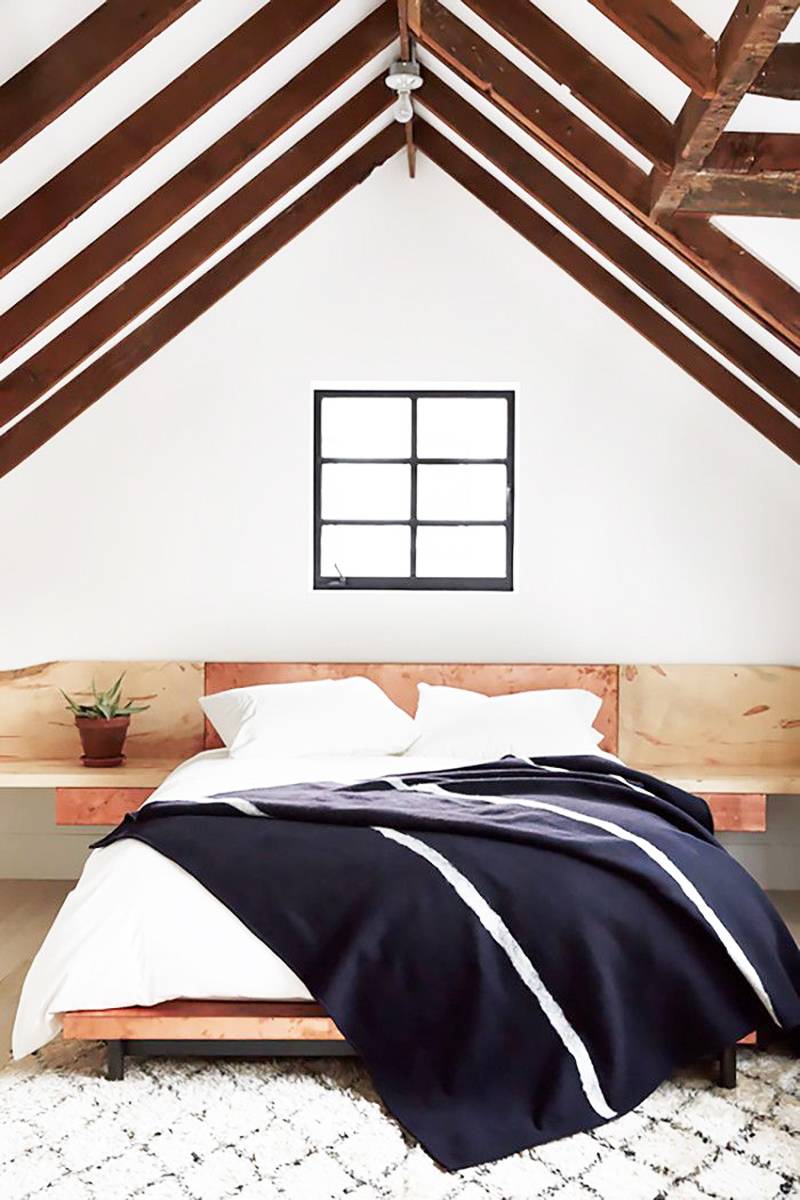 An oriental area rug in the bedroom constitutes a class in itself. White walls and a simple bed are enough, the carpet will do the rest with a guaranteed effect. When entering the room, our gaze first falls on the floor. An area rug with a bold color or an intriguing pattern will draw the attention and instantly speak "luxury."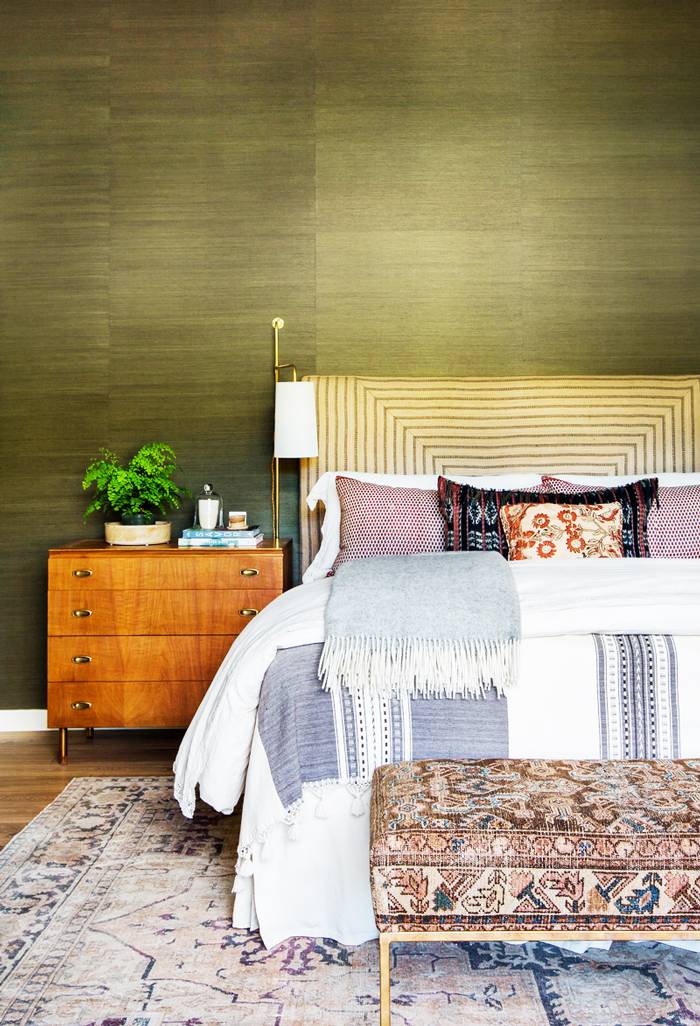 Actually, sometimes, the simpler the space surrounding an exquisite rug, the better. Especially in the case of antique oriental rugs, like Persian or Turkish. Coloration and design are one, texture is another. Next to visual, carpets  also provide a lot of tactile pleasure. If you don't want to splurge, chose a vintage or new rug with a qualitative pile and enjoy the softness and cushion every morning.
Ediotor's choice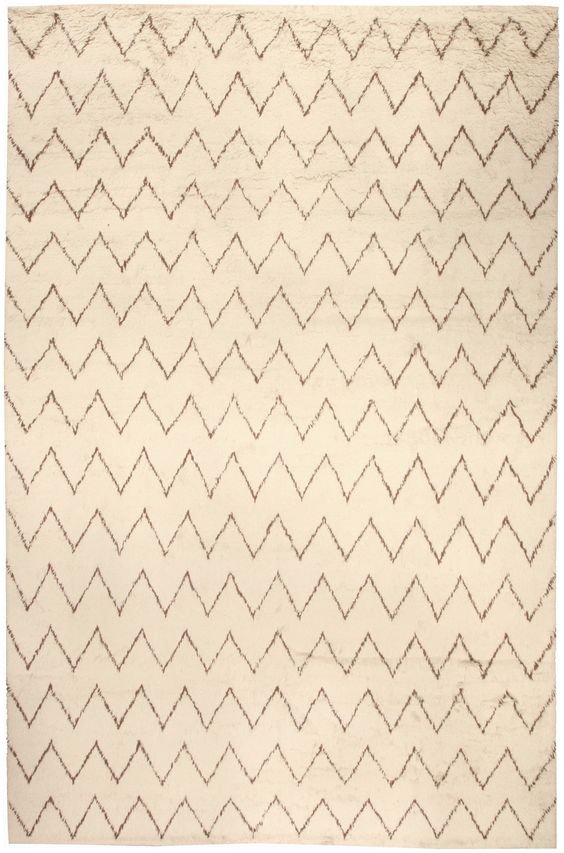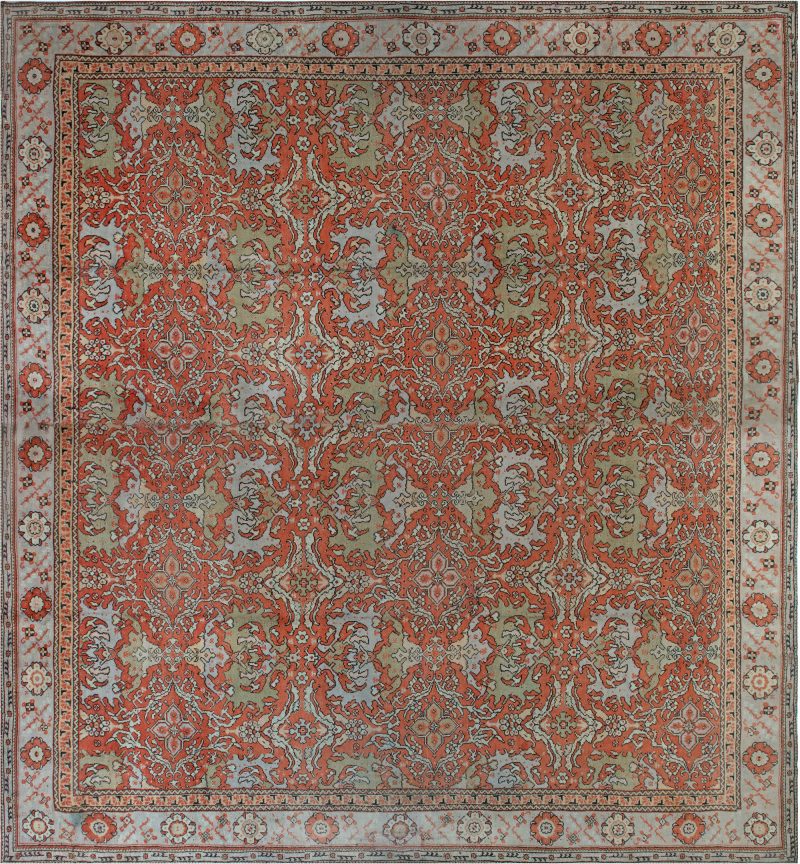 Repeat a Color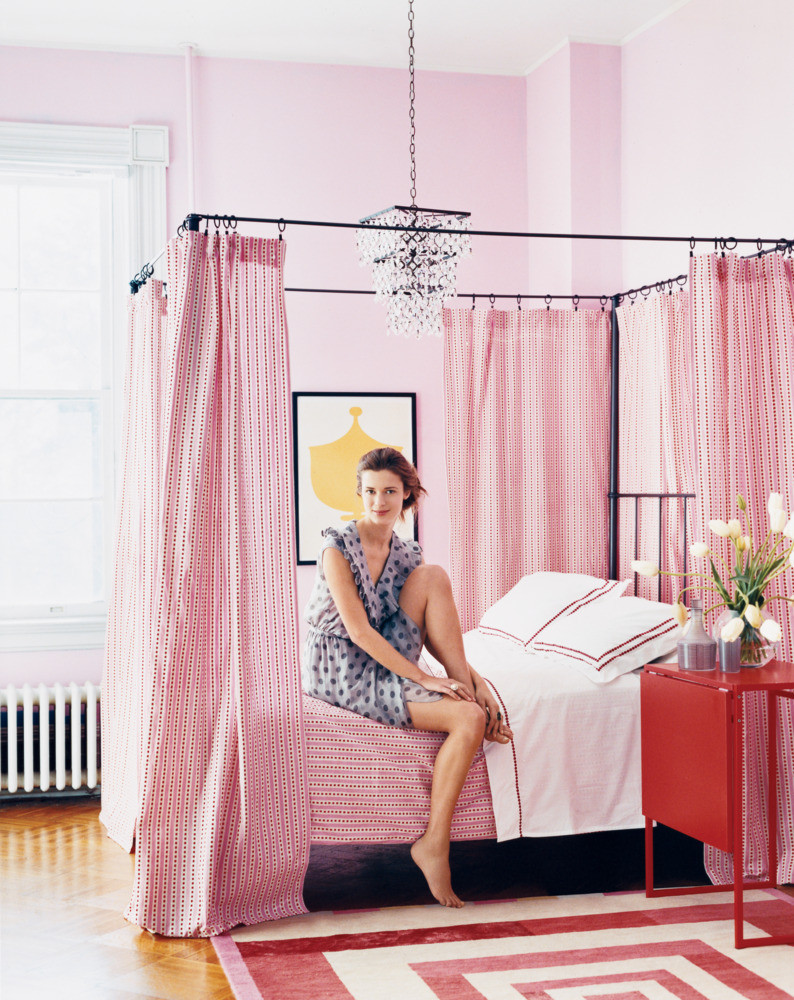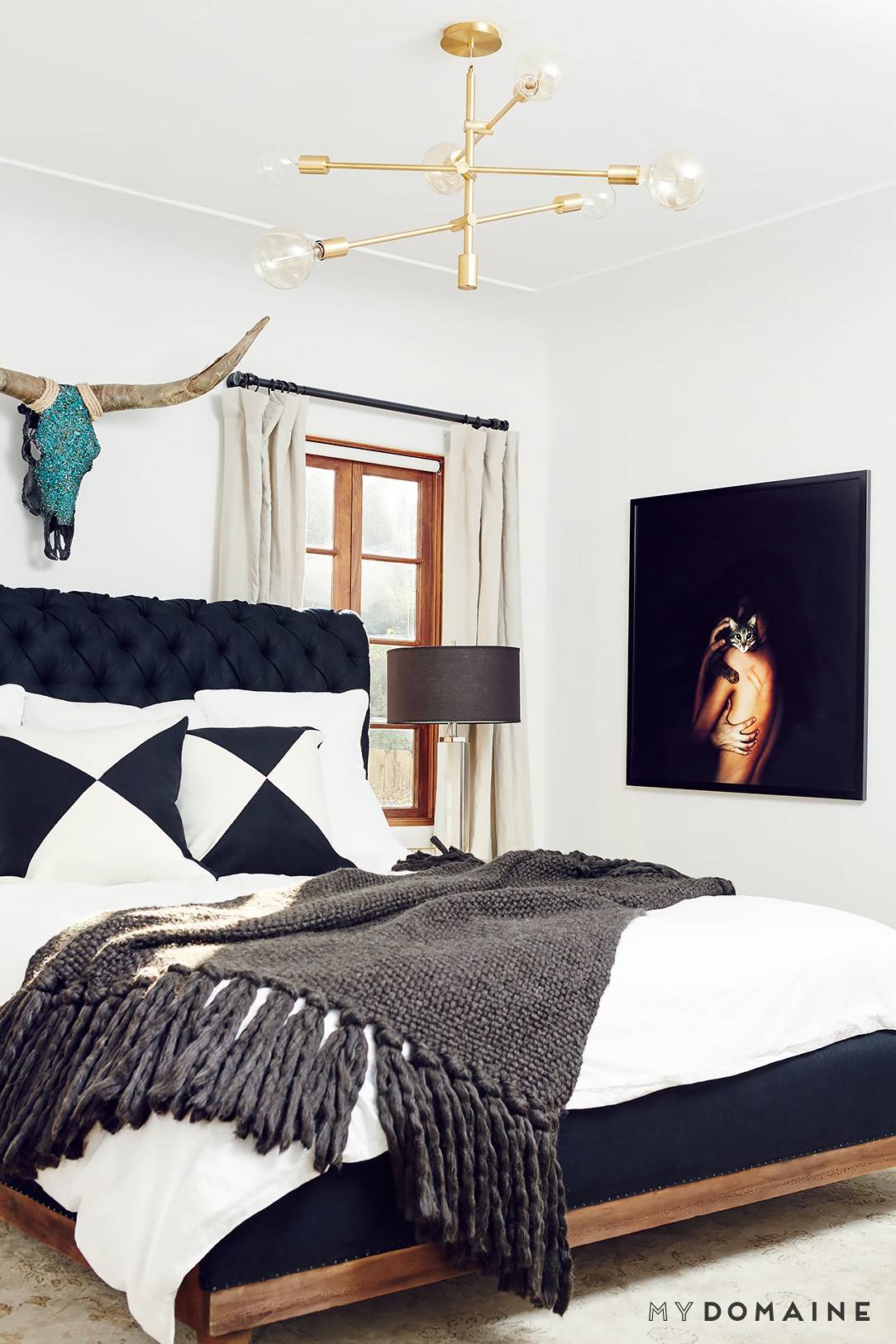 To make you arrangement appear more coherent and intentional, try some repetition. How exactly? Add a few details in the room in the same color as your wall accent color, for starters. This is a clever method that will allow your bedroom to acquire a decorating flair in no time.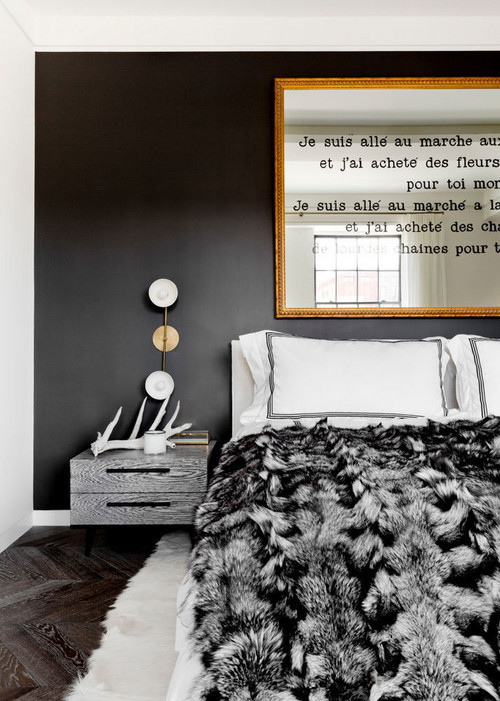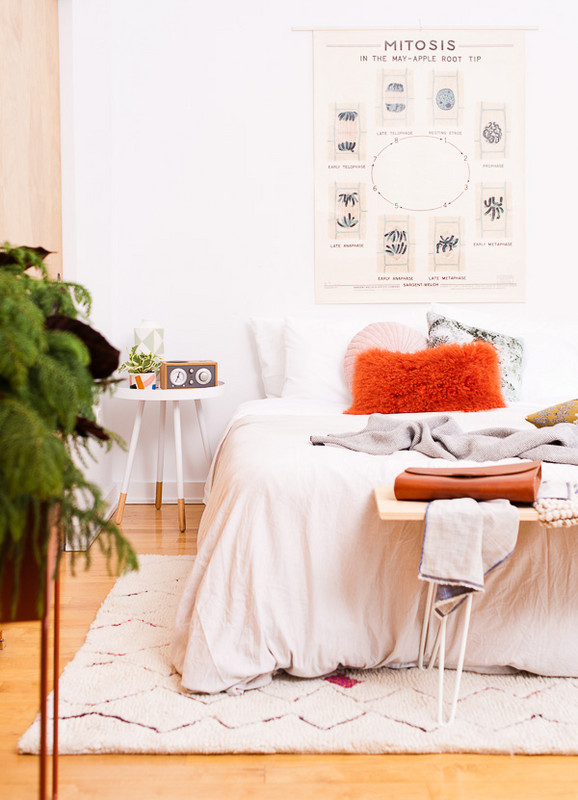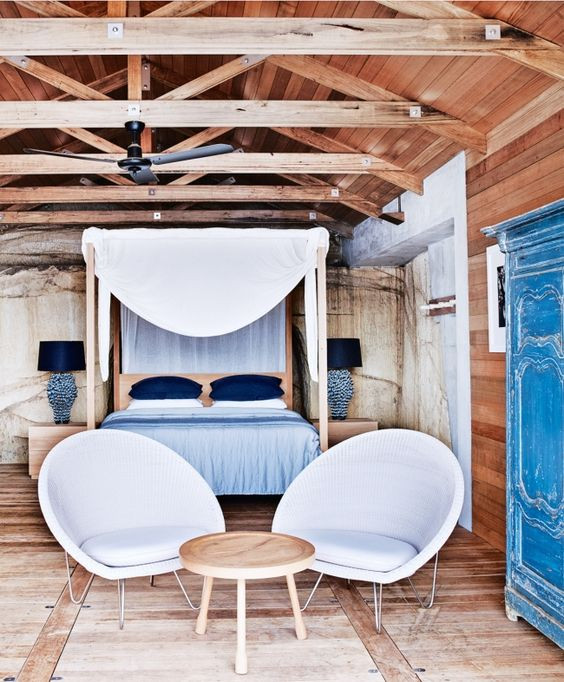 A painting with green elements will look even better when there are green pillows scattered on the bed nearby. You can do the same with shapes. If everything feels too square, repeat a few circular patterns throughout the space to make it more dynamic.
Go for Green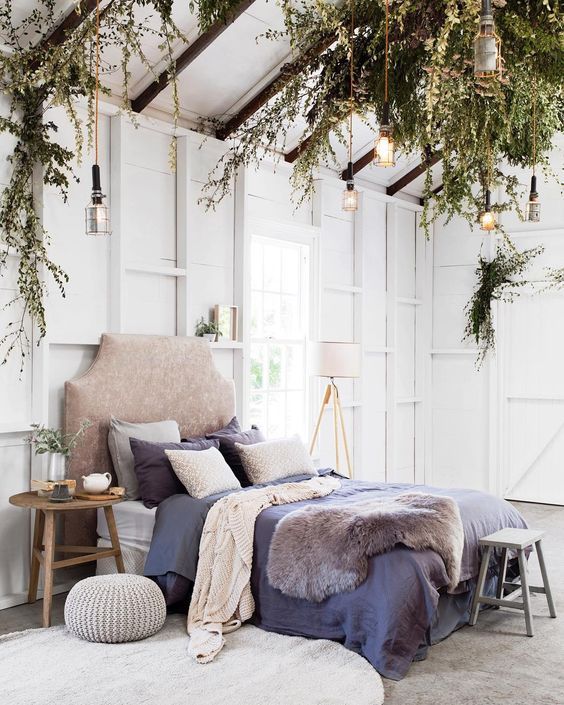 Every interior with beautiful plants immediately takes on a luxurious character. The creations of nature are, after all, the quintessence of perfection and sublimity. Nothing that comes out of human hands can be compared with the absolute genius of our Mother Earth.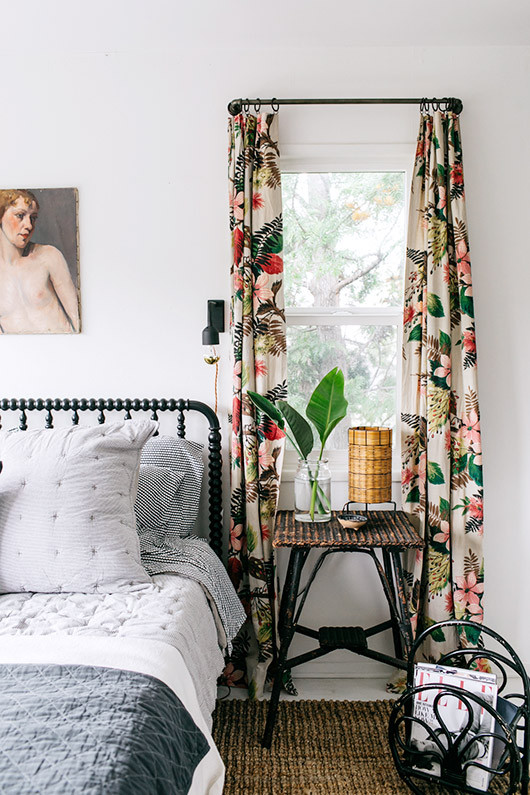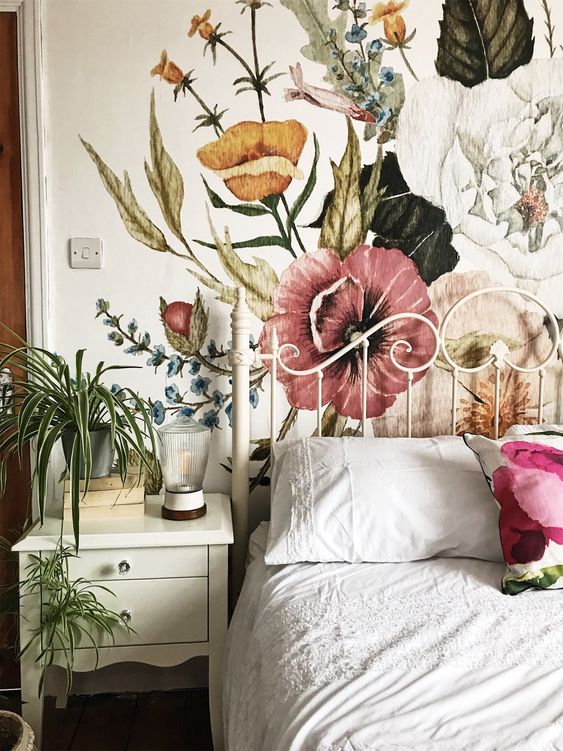 Here, it's worth noticing both visual and practical aspects. Rubber tree, snake plant or jade plant, next to looking absolutely dignified, will refresh the air and positively affect your sleep. Chic with benefits – the core of timeless design for your bedroom.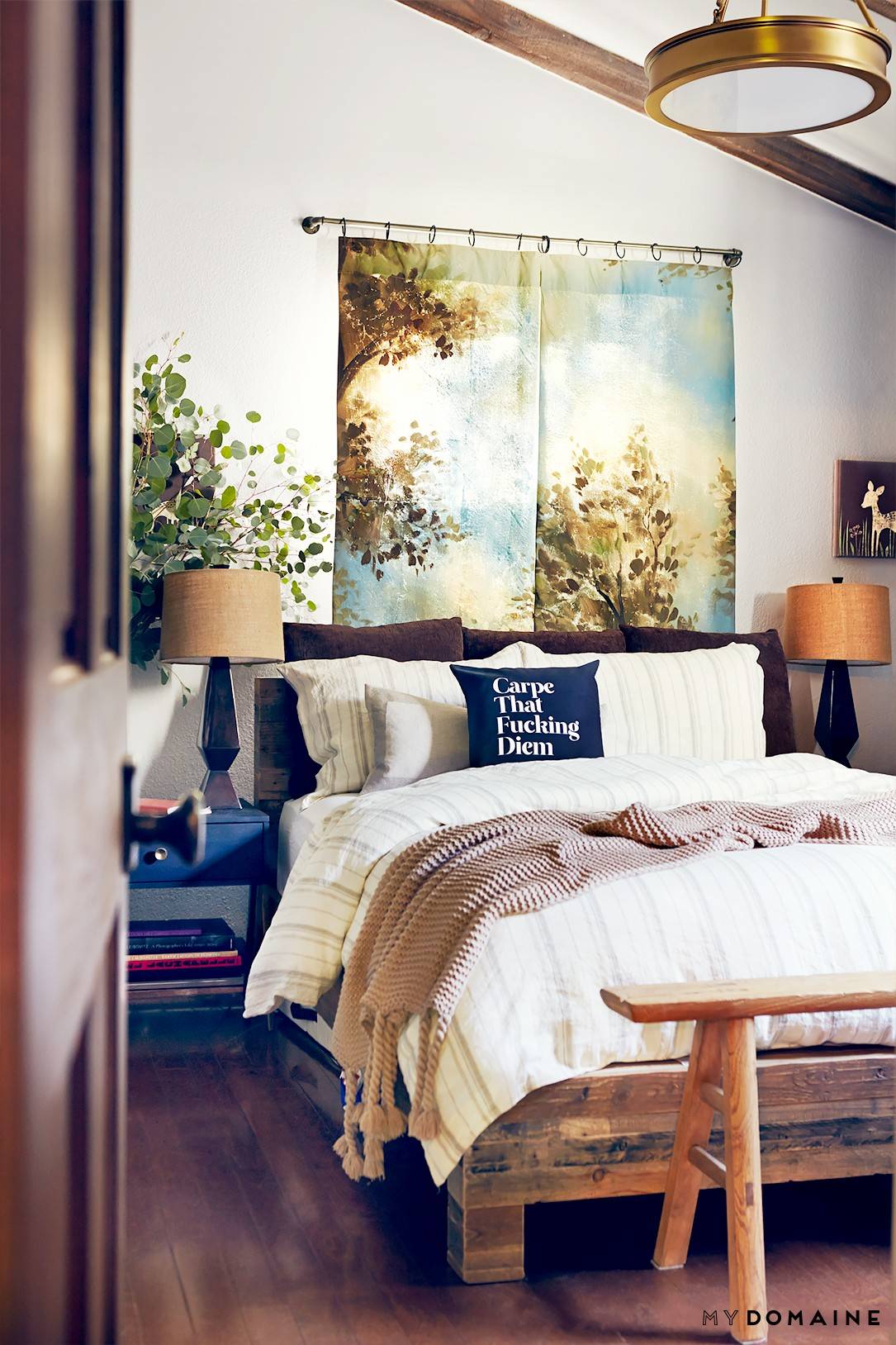 Mind Your Headboard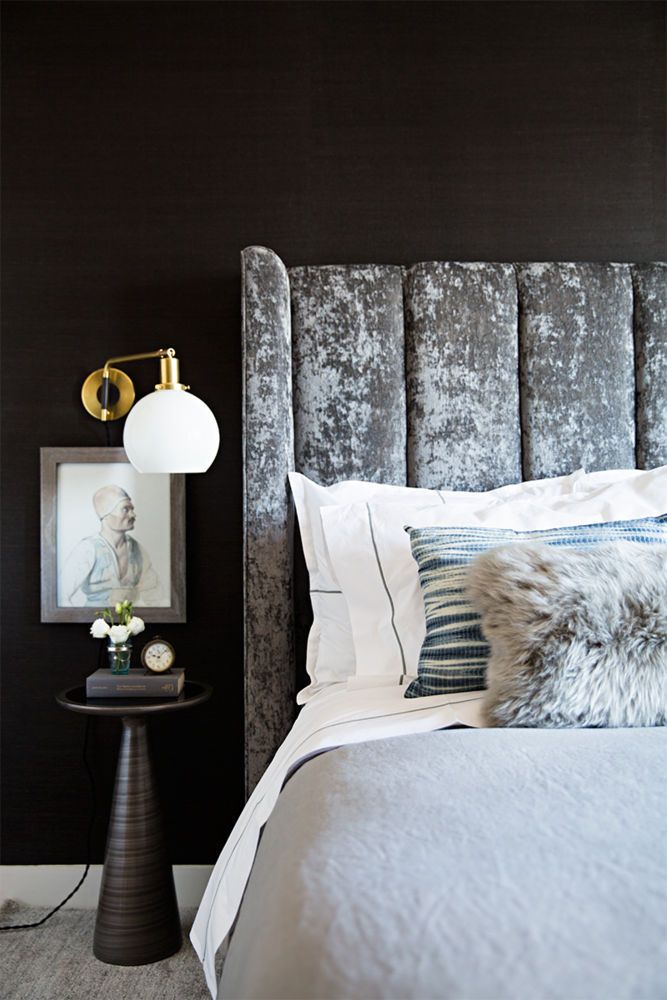 A canopy over the bed is a great option for the dauntless but doesn't always match the décor. Besides, it may seem a bit over the top 😉 A headboard, on the other hand, is a completely different story. To boost sophistication, don't limit yourself to a regular size. Large, upholstered headboards that go are want you really want.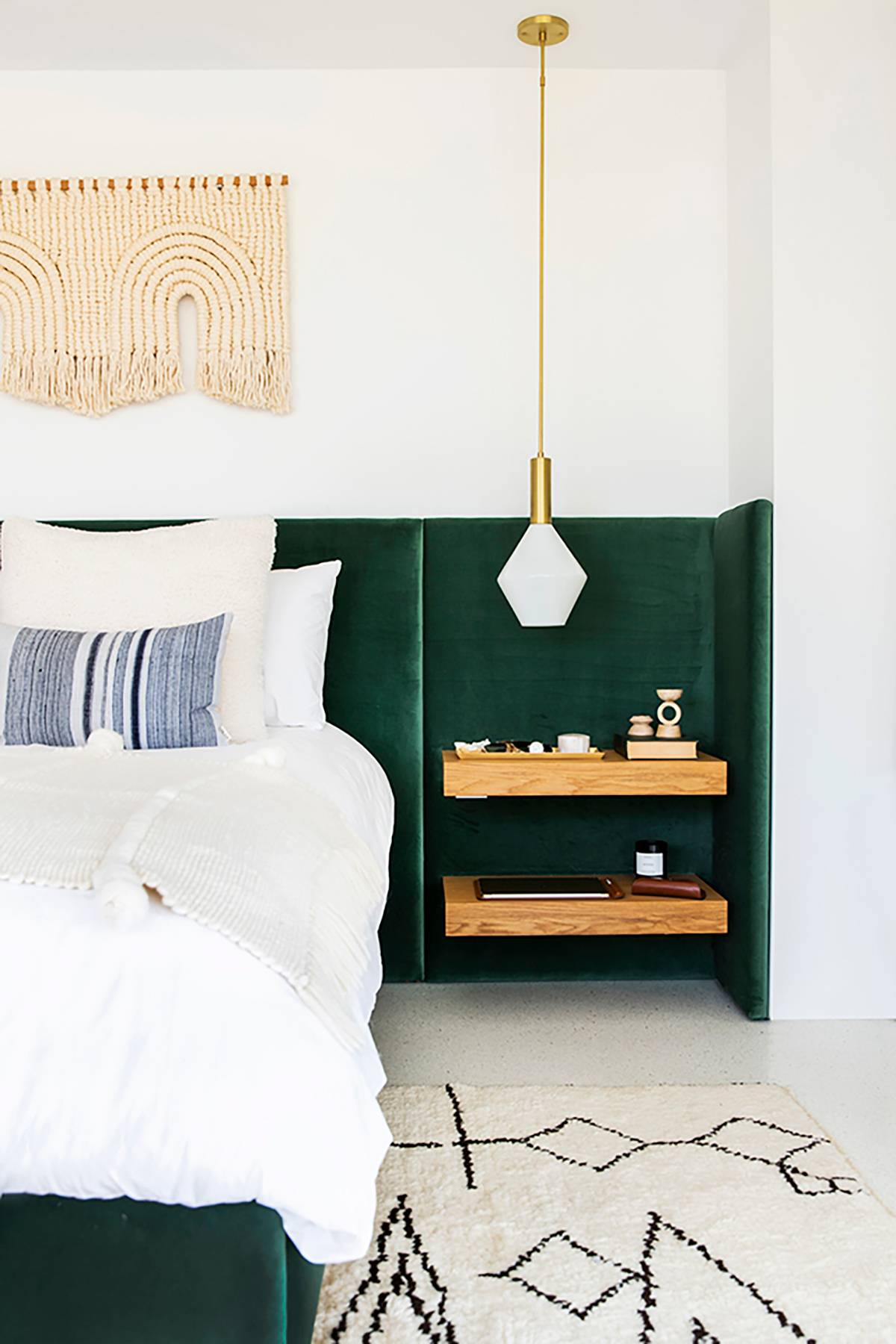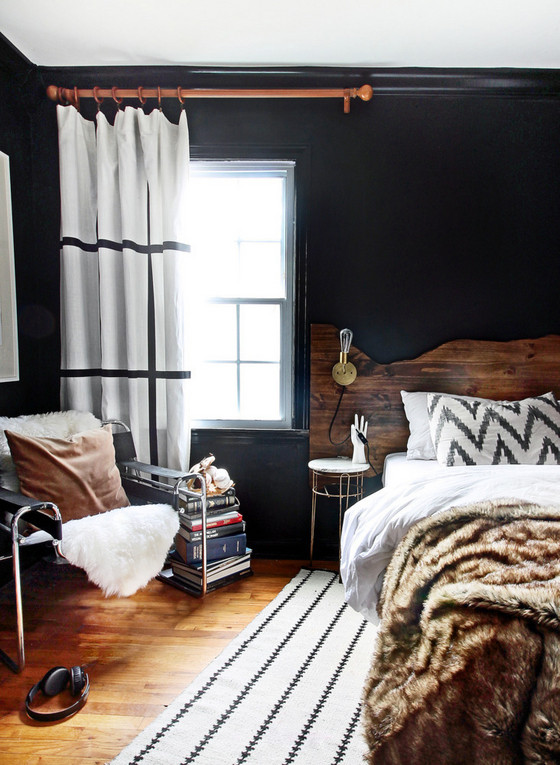 Especially when they have built-in nightstands. All DIY fans may even try to design and execute it themselves. It's easier than you think and an empty bed wall won't be your concern no more.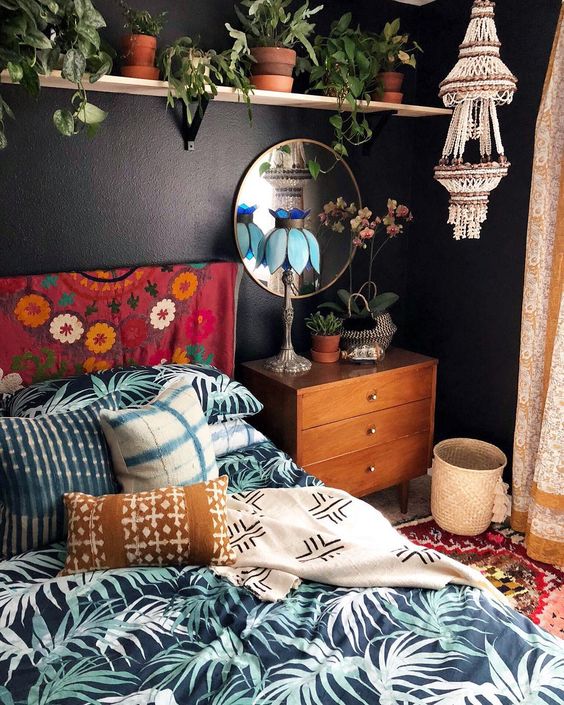 Doris Leslie Blau can help you find the right Persian carpet or oriental rug. We have a large showroom in New York City plus online catalogs and supplementary information. For help choosing a product for your needs, contact us online or call 212-586-5511.