Every season brings a portion of fresh décor novelties but usually only a few fads turn out to stick around for longer. However, this fall abounds in trends that seem classy and timeless enough to leave a lasting mark on your interior design. Get ready to find out what the future of your house décor will look like – when you see our 5 décor trends for this fall, you simply won't be able to resist them. 😉
1.Naval Blue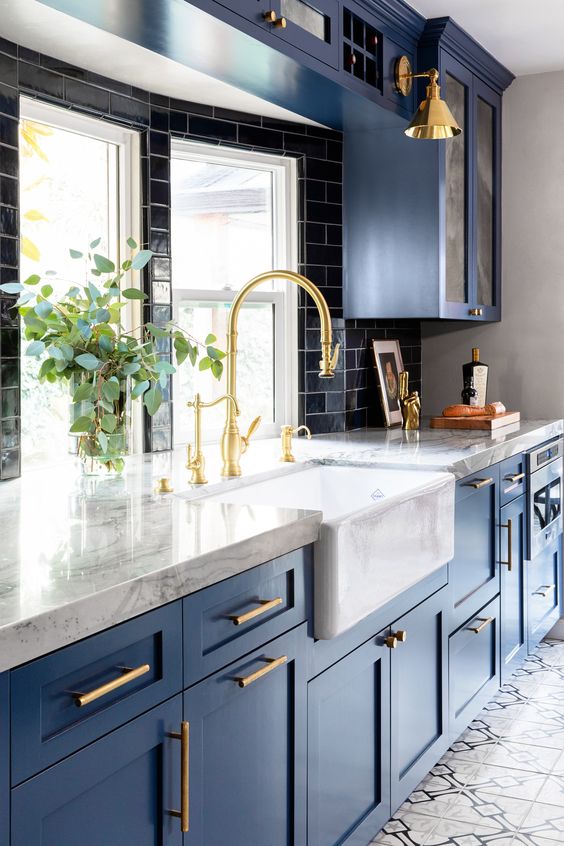 Sherwin Williams is another paint brand that has just revealed its color of 2020. Their choice? Naval SW 6244 – a rich, impressive navy that goes well with luxurious finishes, including marbles and metallics, but is still completely affordable. Naval is especially good for bedroom walls, but it looks just as stunning on kitchen cabinets or living room walls. Its versatility does not end there – it is also a shade that goes well with any color or style that you already have at home.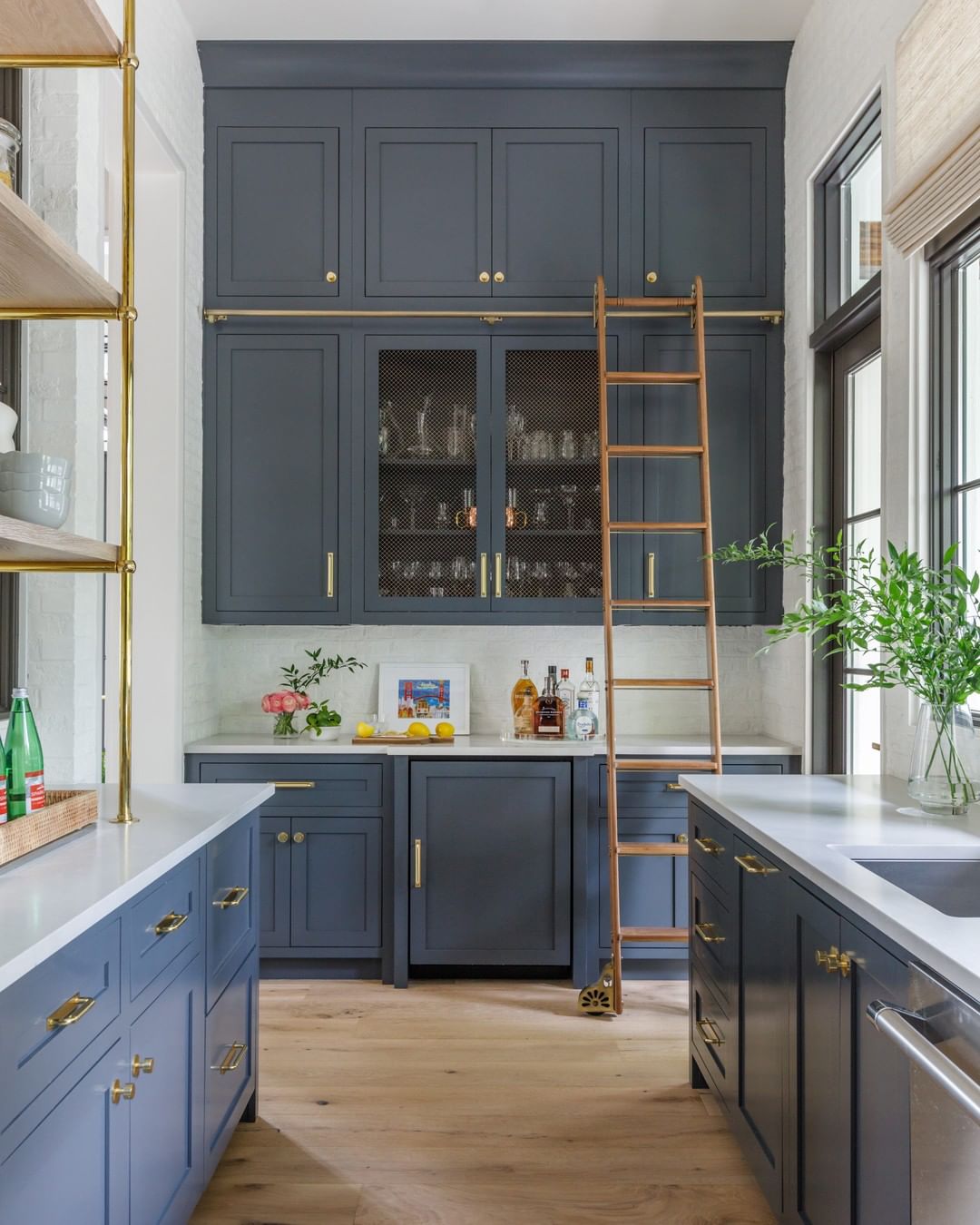 "Navy has been named the "world's most relaxing color" by researchers so it no doubt creates a sense of tranquility," Sue Wadden, director of color marketing at Sherwin-Williams tells MyDomaine. "But beyond that, it inspires a quiet confidence and feels extremely welcoming to visitors."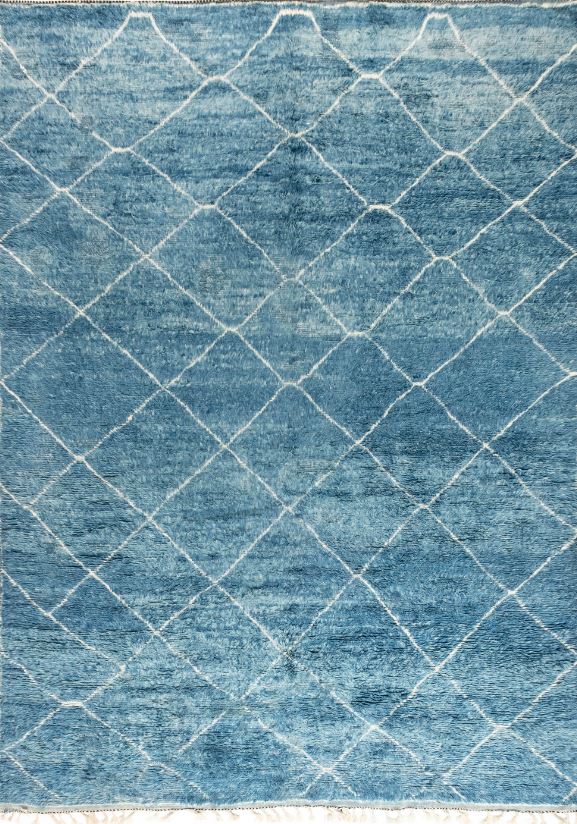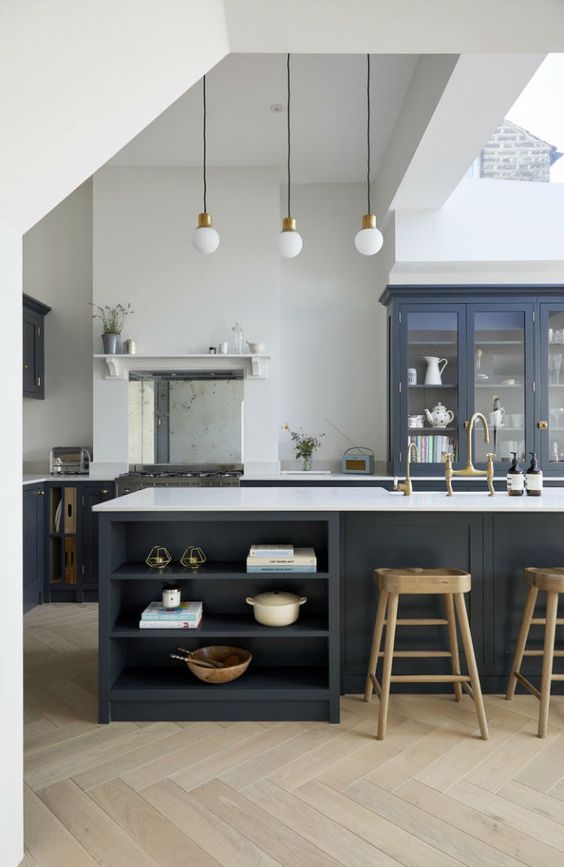 2. Bringing the Outdoors In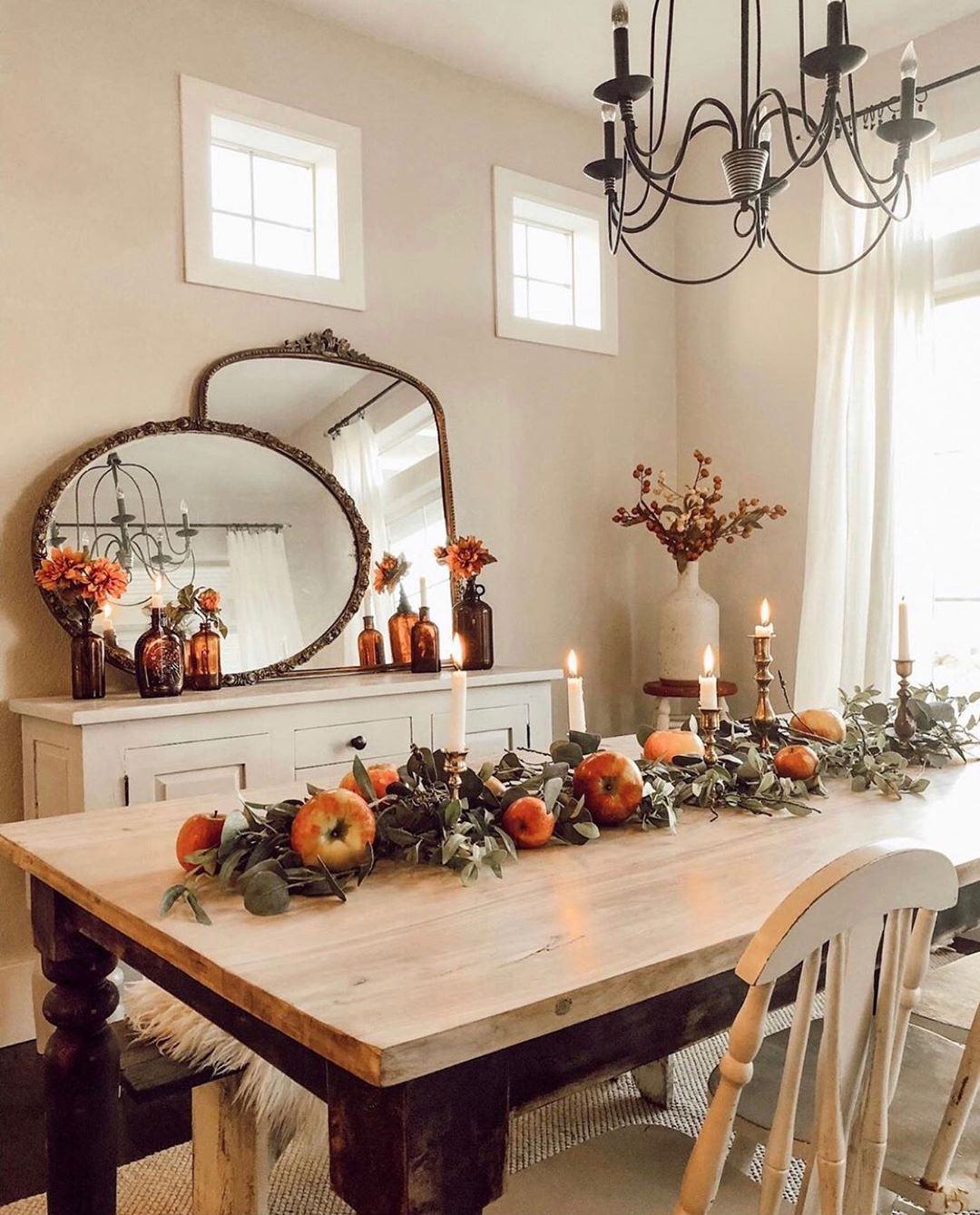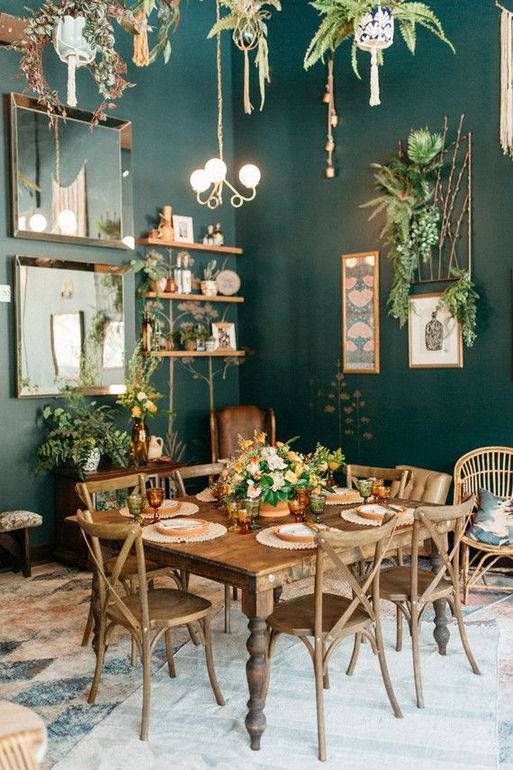 Green houseplants still remain in vogue, also in autumn. Greenery enhances well-being and creativity, and can liven up the interior in the darker months. Consider playing with the height and arrangement of plants to get the perfect composition of different textures and varieties of greenery. Plants can also be built into shelves, architectural elements and / or hung from the ceiling to add another interest dimension to the design.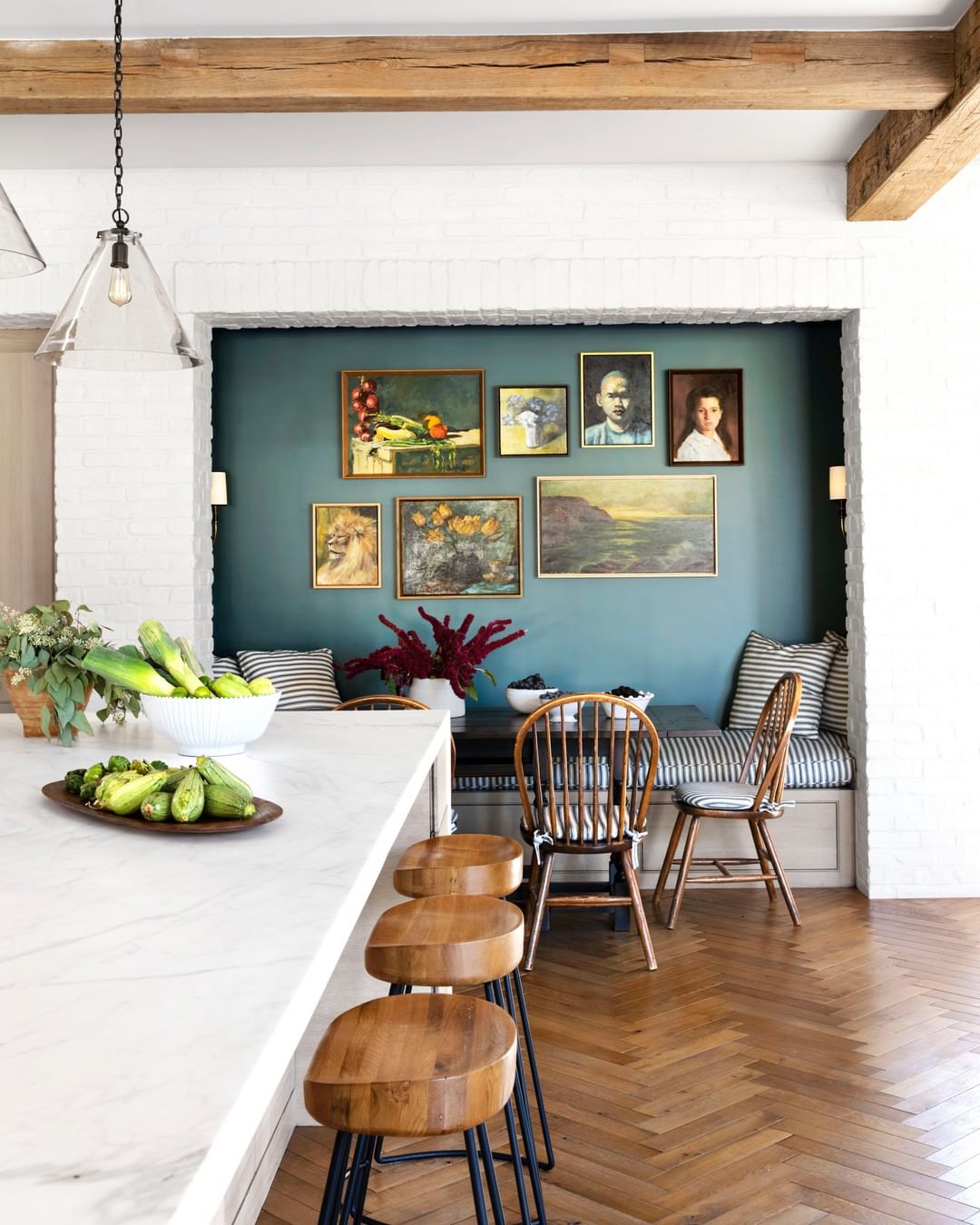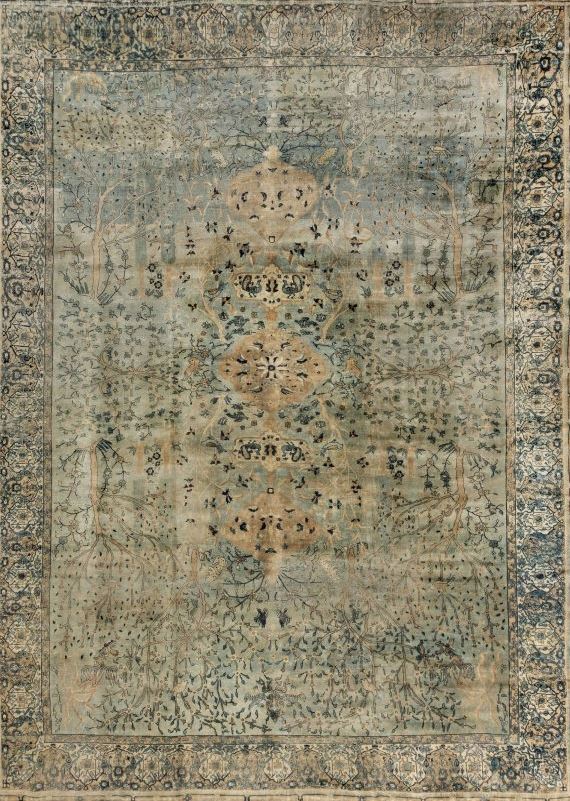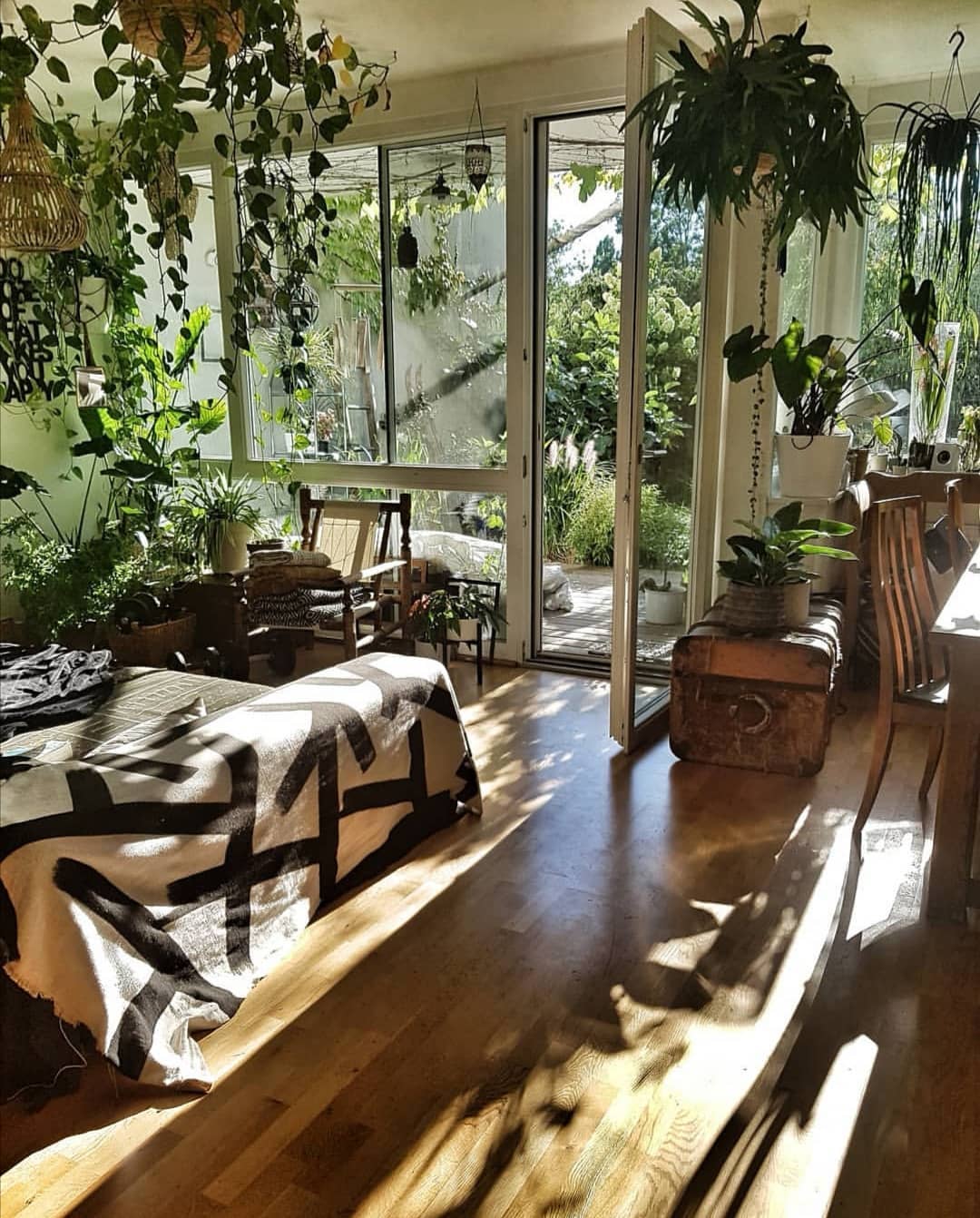 @sonia.handgefertigt
3. Green Kitchen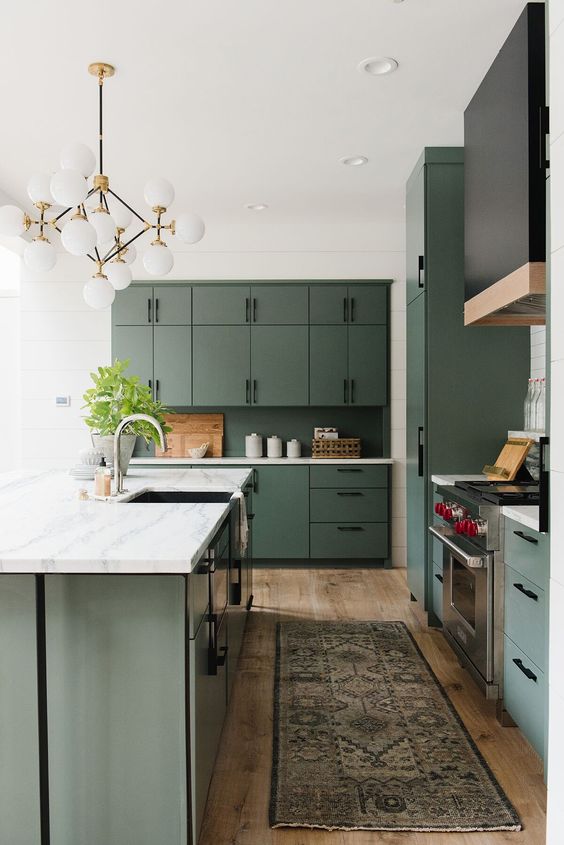 We stay on the topic of greenery. Green paint is one of the biggest trends of the year, and IKEA design specialists maintain that green is the "it" color for kitchen cabinets. An earthy, a bit subdued shade can help create a kitchen that is warm and traditional, but also with a modern touch. For a super fashionable effect, we recommend adding brass and matt black accents in the form of a tap, sink or handles.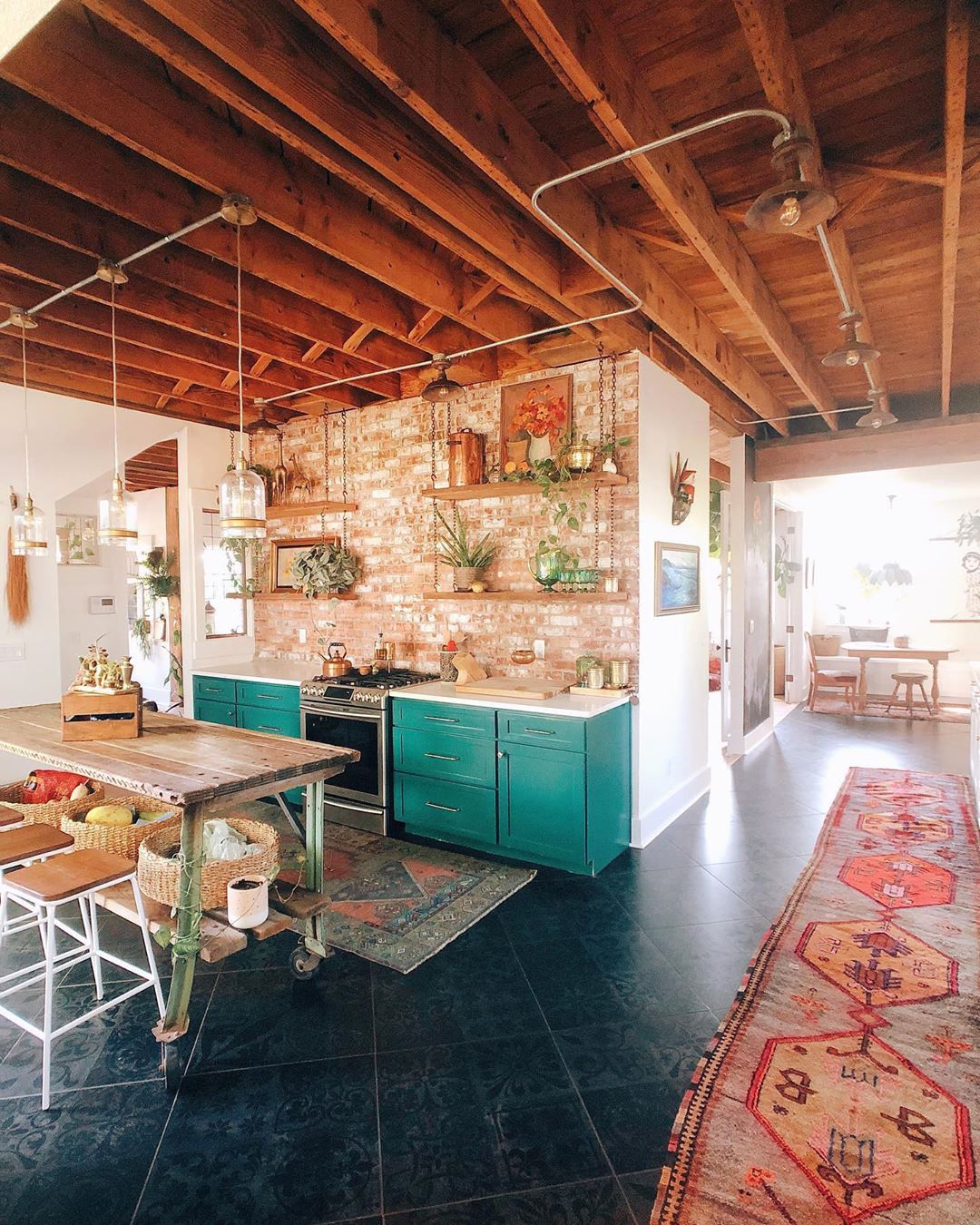 4. Textile Art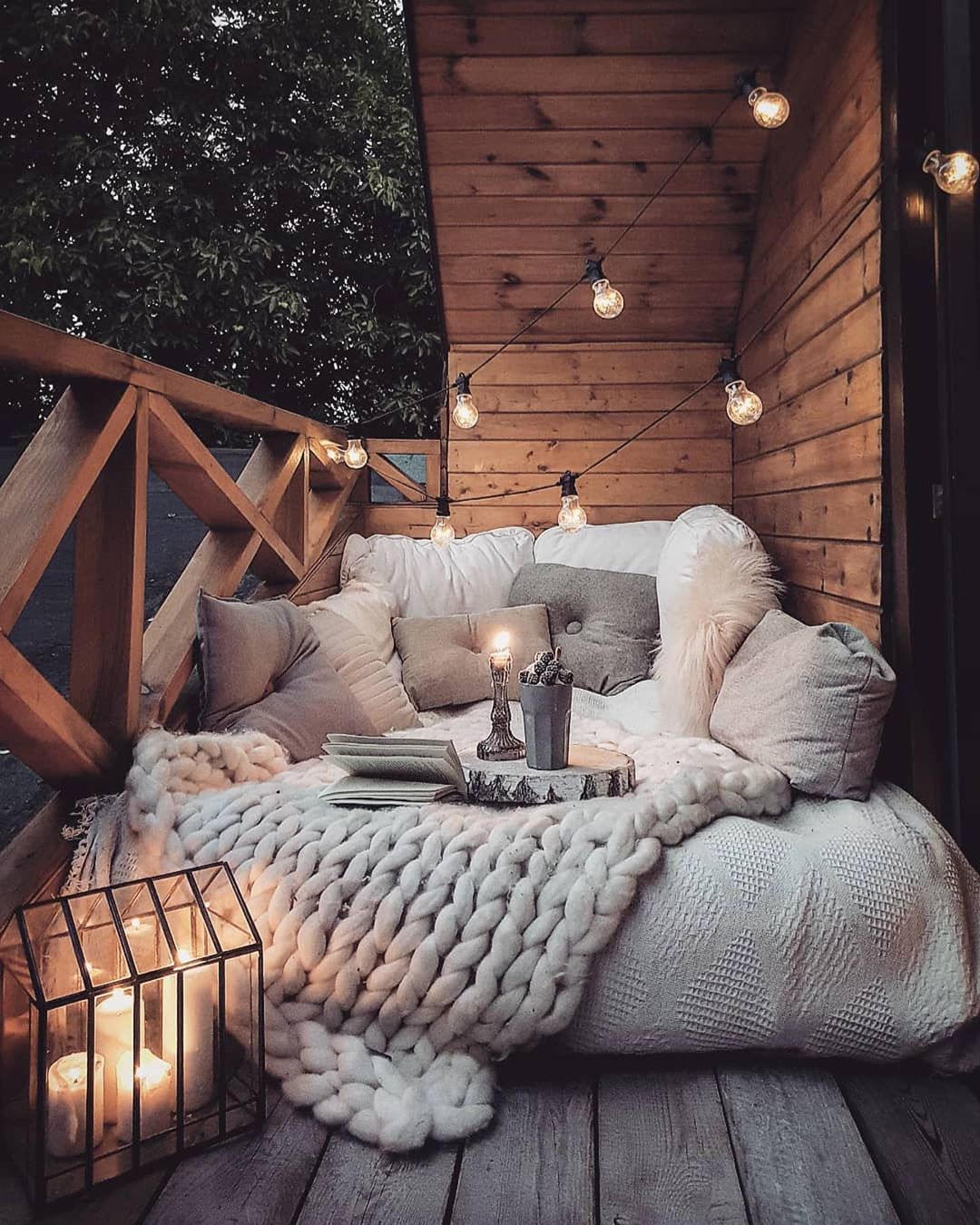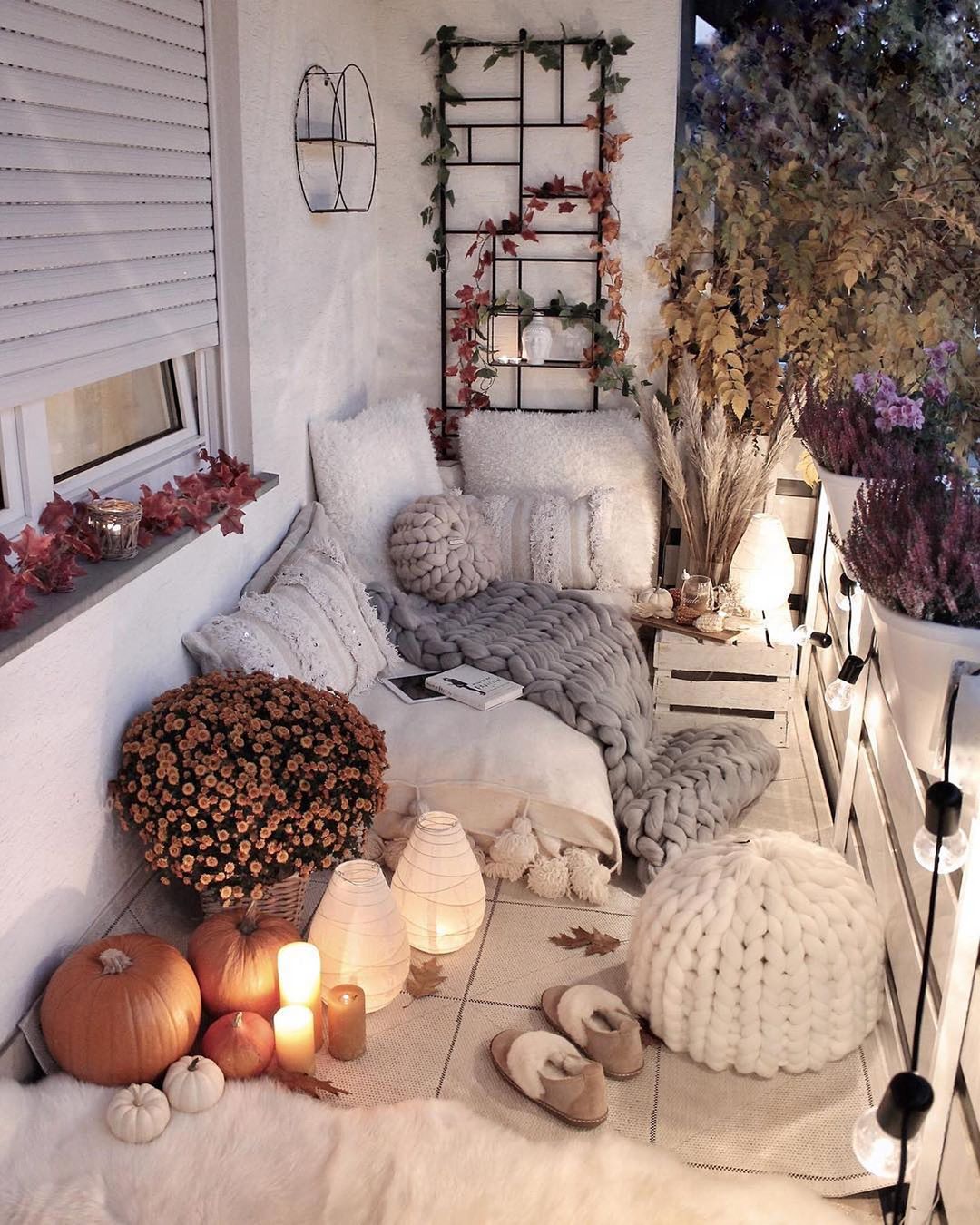 Textures are another decorating trend that returns every fall. In autumn, the house becomes a place of refuge and meetings, so it's worth trying to create a cozy atmosphere by choosing fabrics of varying textures (preferably in a color palette that exudes warmth). Extra pillows on the sofa, hairy rugs (Moroccan rugs or any shaggy carpets of high quality) and merino wool blankets are an excellent investment for any cold season.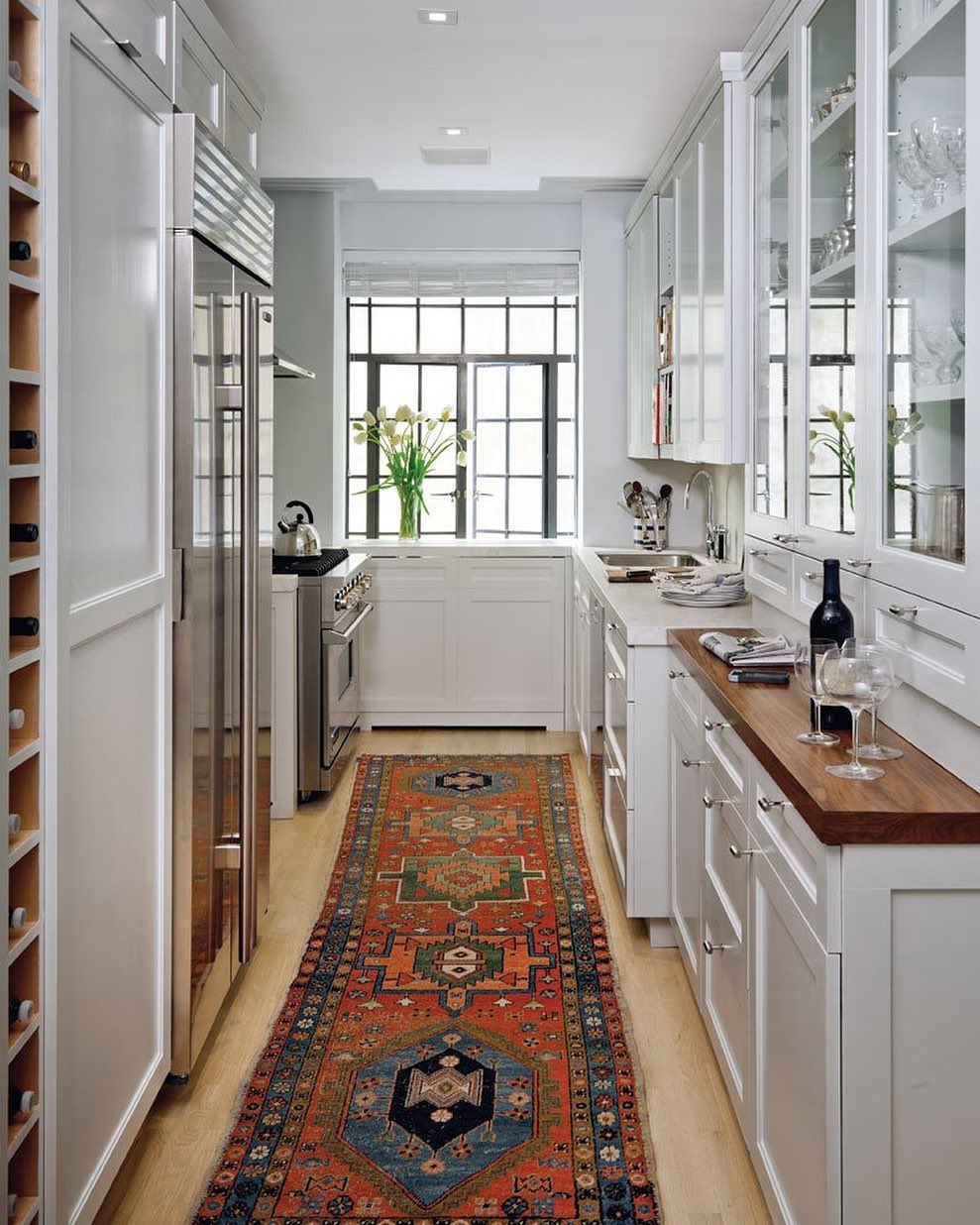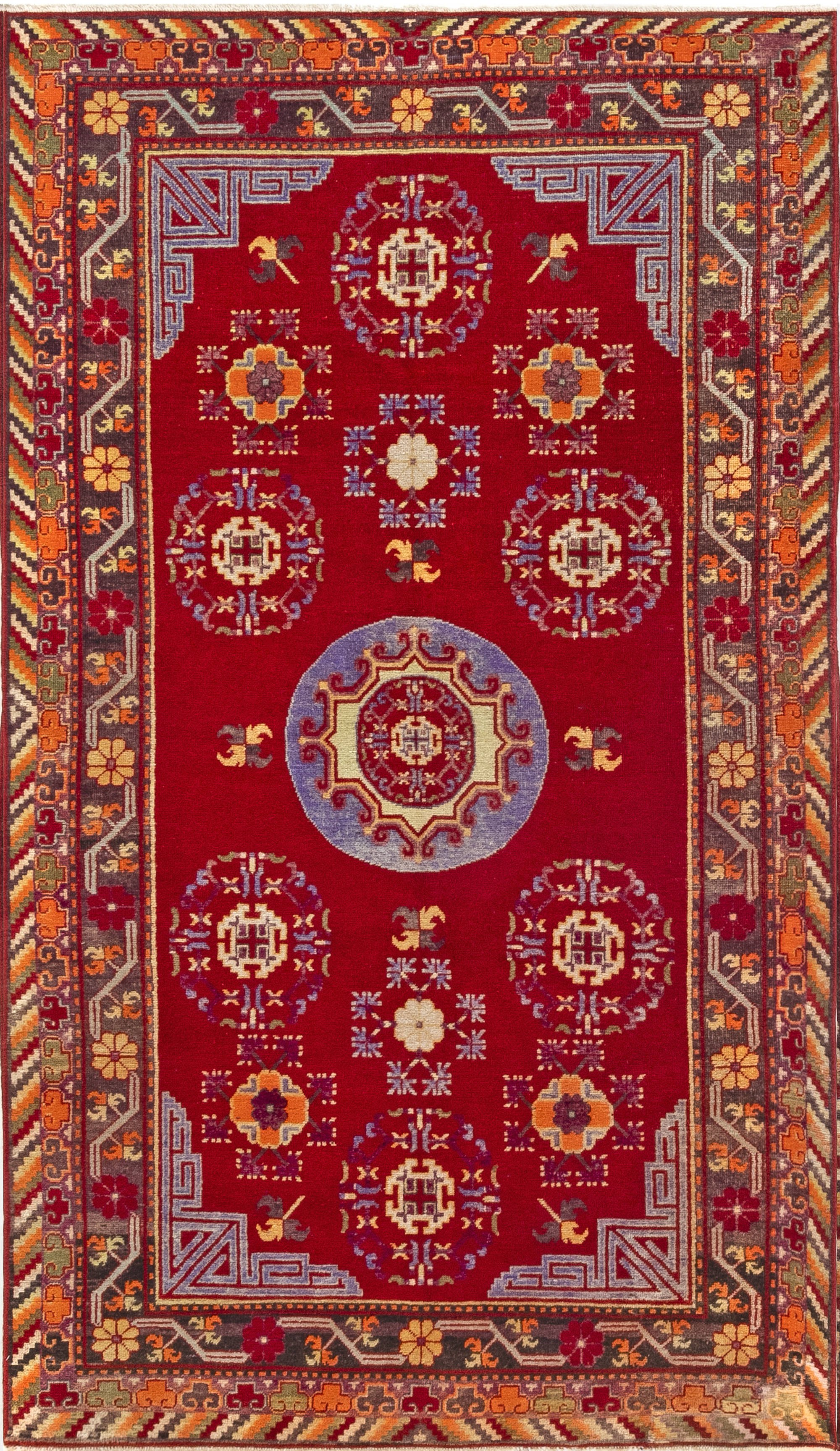 5. Luxe Revival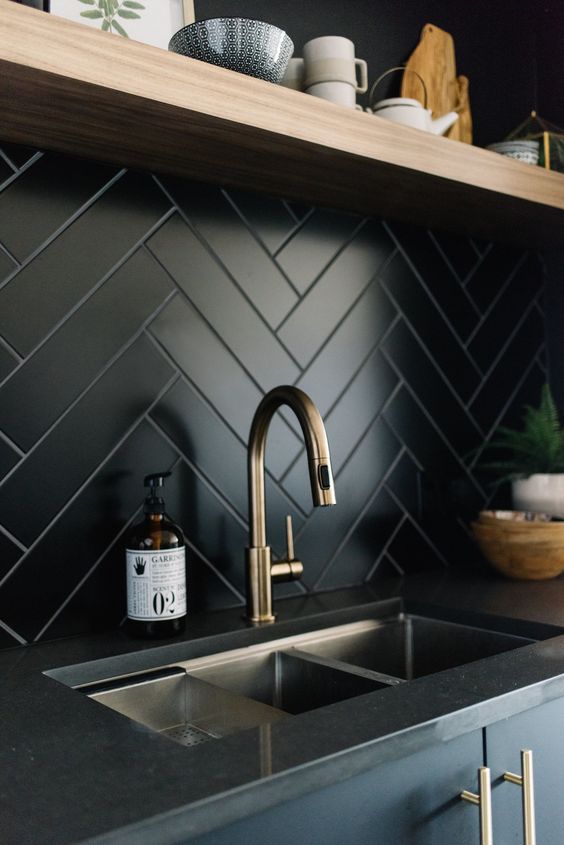 In the world of interior design, luxury has become a popular word in recent years. In this trend, we observe natural, elegant materials such as marble, wool or stone, as well as metallic shades (brass, gold), jewel tones and very recently fashionable black (on the walls, kitchen accessories or pieces of furniture).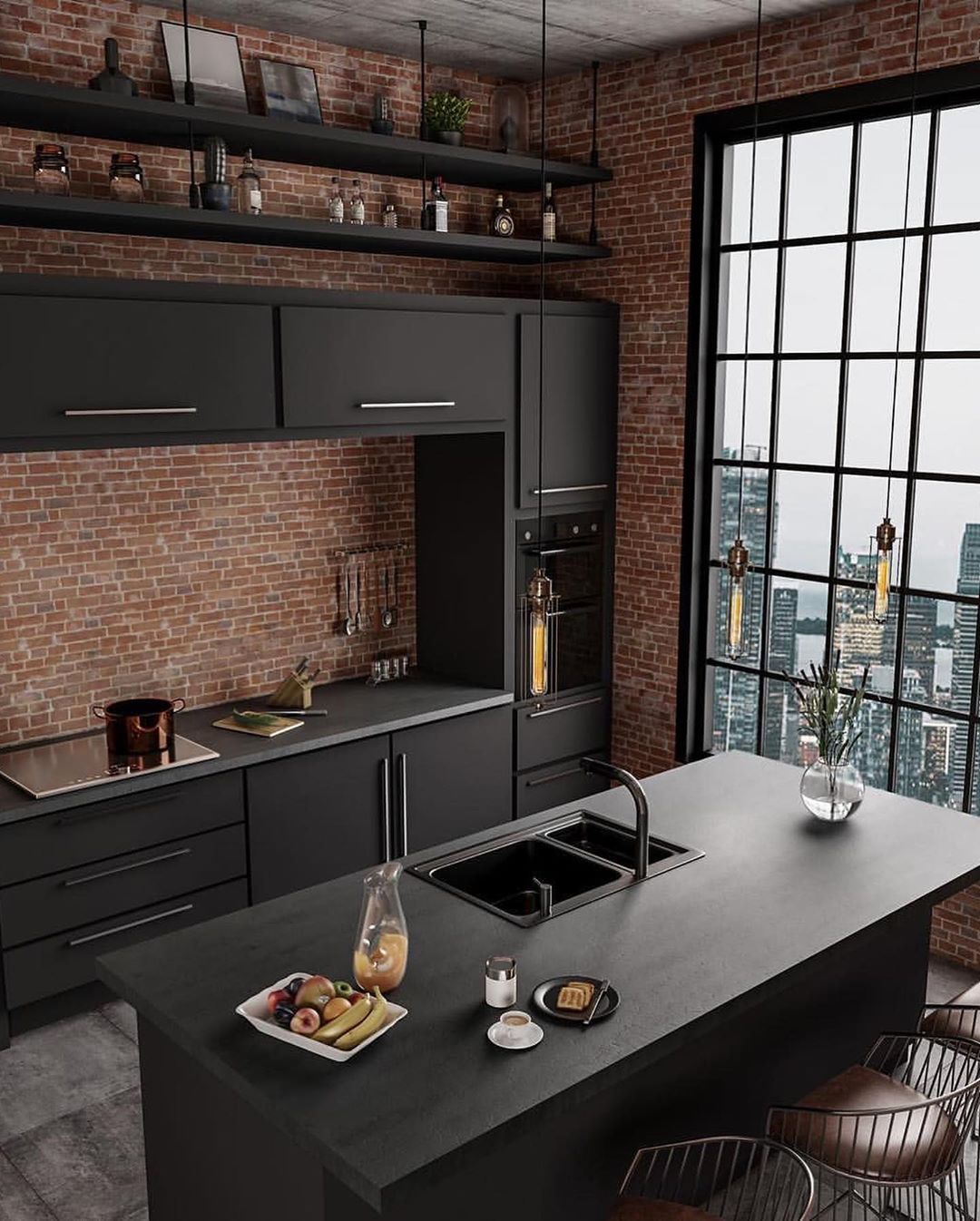 Decorative, rounded shapes of furniture (especially armchairs and couches) also perfectly fit into this trend. It is worth to get interested in 'Luxe' not only because of the timeless design, but primarily because of the quality that will last for years.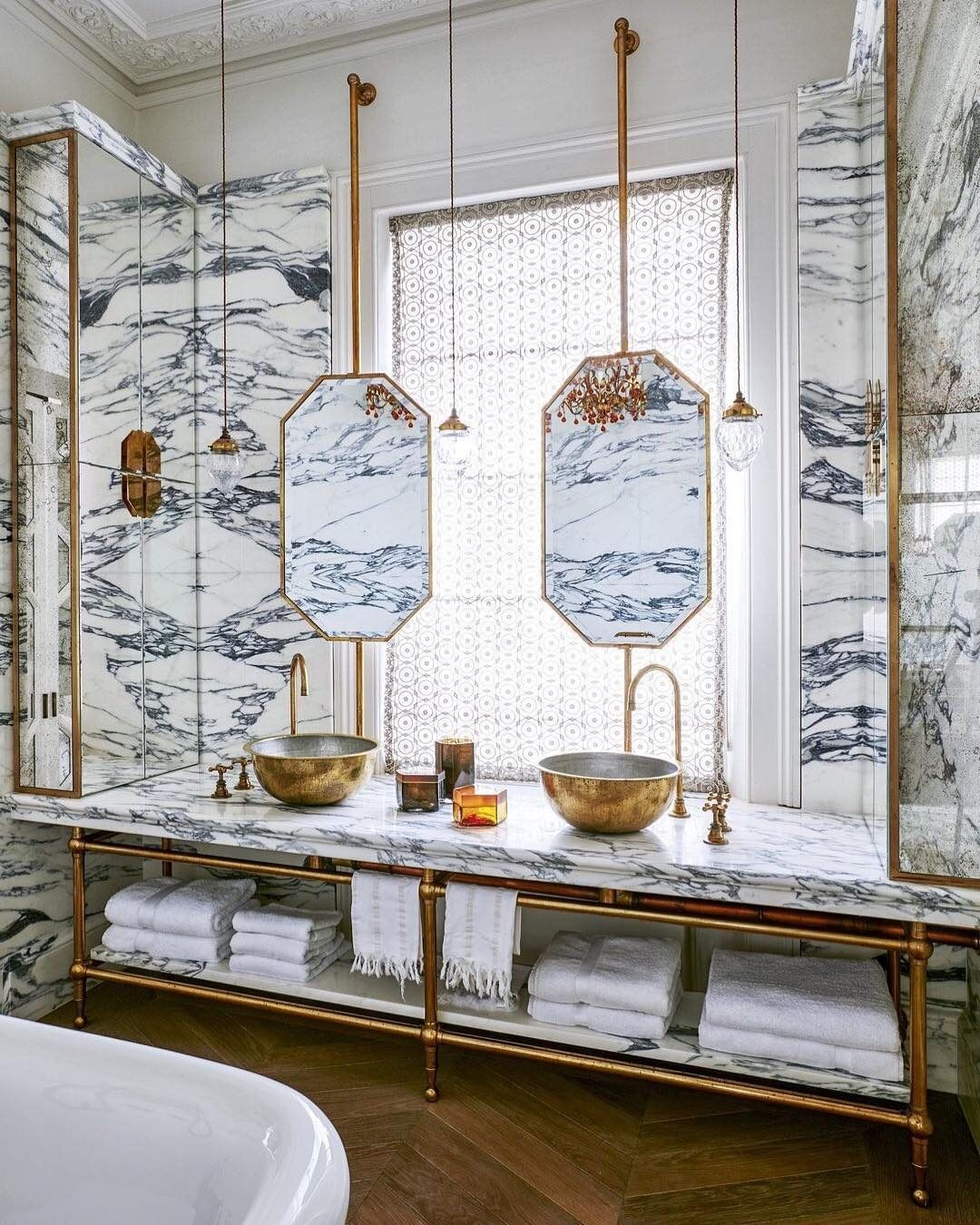 DORIS LESLIE BLAU CAN HELP YOU FIND THE RIGHT PERSIAN CARPET OR ORIENTAL RUG. WE HAVE A LARGE SHOWROOM IN NEW YORK CITY PLUS ONLINE CATALOGS AND SUPPLEMENTARY INFORMATION. FOR HELP CHOOSING A PRODUCT FOR YOUR NEEDS, CONTACT US ONLINE OR CALL 212-586-5511.