Tiny houses are a craze – compact, cute and absolutely cool, they reflect the needs of contemporary people. They bring back childhood dreams of owning a tree house and allow one to be closer to nature. Considering the popularity of tiny houses on Instagram and Pinterest, we decided to show you some more inspirations that stole our hearts right away. Enjoy!
Number One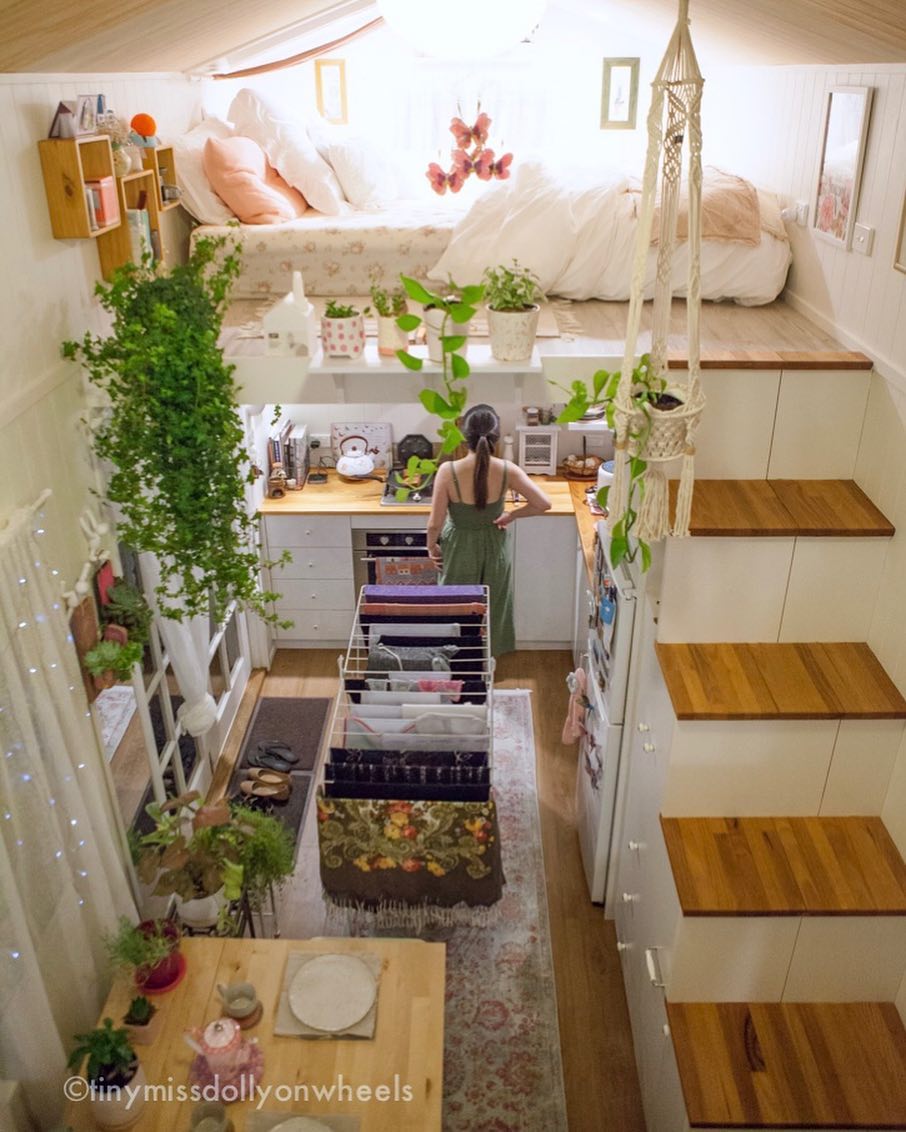 "This is how it looks like when it's laundry time. I don't have a dryer (I consider that an excess) so I use a drying rack. The hallway is just the right width for it. Since it's summer here in Australia, the clothes will be dry in no time"— says the owner of one of the most popular tiny houses in the world. There is room for everything – a separate bedroom, kitchen, living room and even a walk-in closet! Everything is decorated based on boho style and natural materials.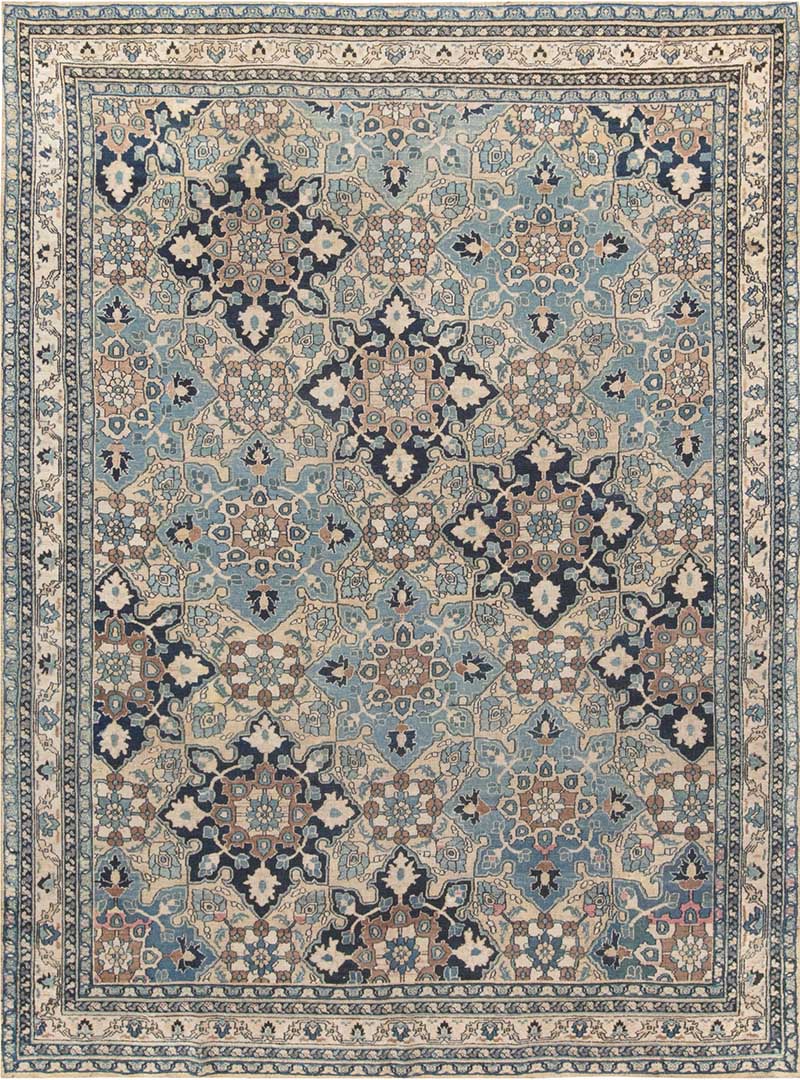 Lena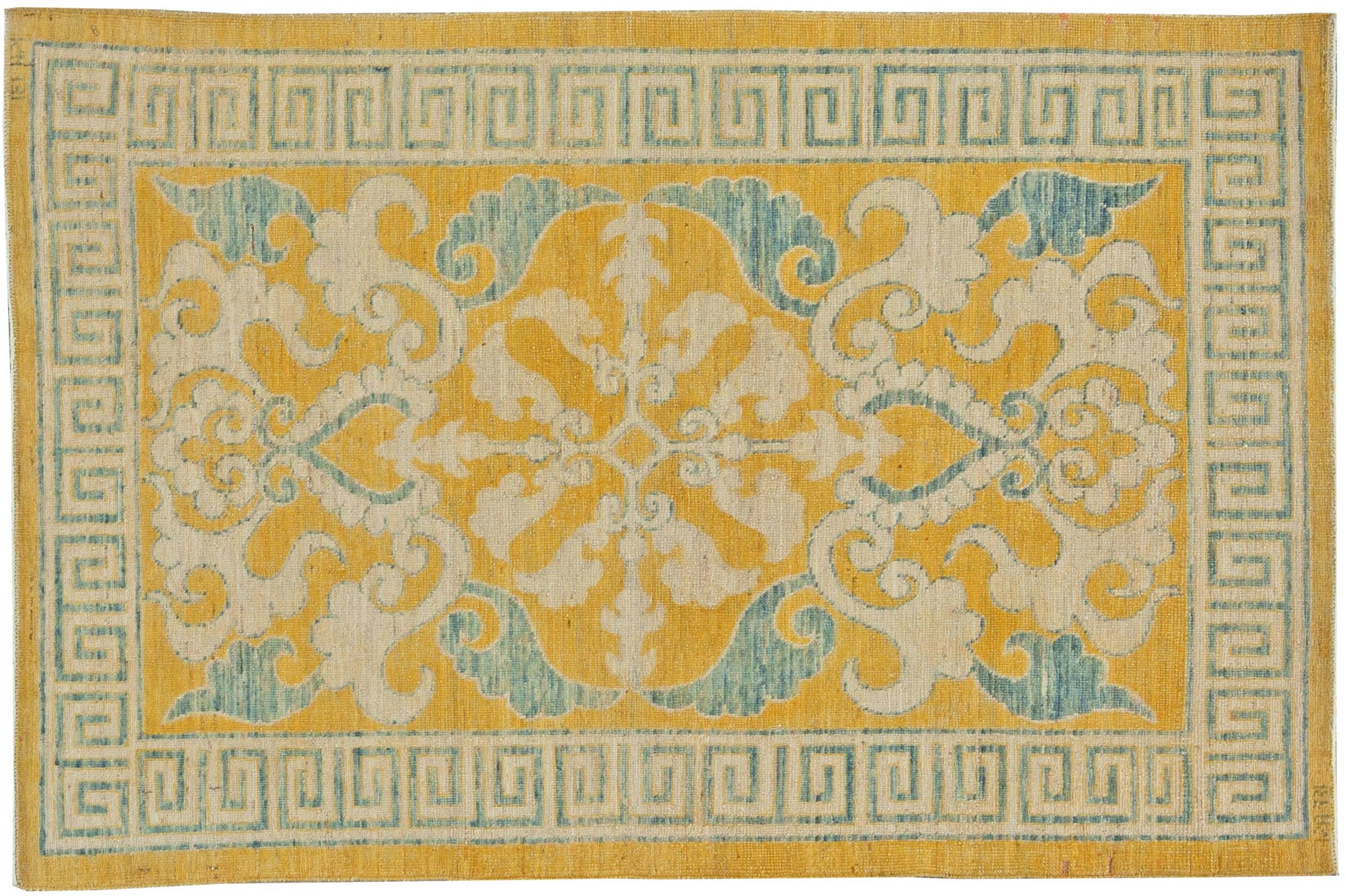 Here is a tiny house called 'Lena'. Its clever layout delighted us at first sight – a charming bedroom opened by double doors, a comfortable kitchen with a dining room and an attic ready for development. Decorated in wood, it refers to nature and although it contains few additives, Lena impresses with simplicity. Dark wood stairs perfectly match white walls.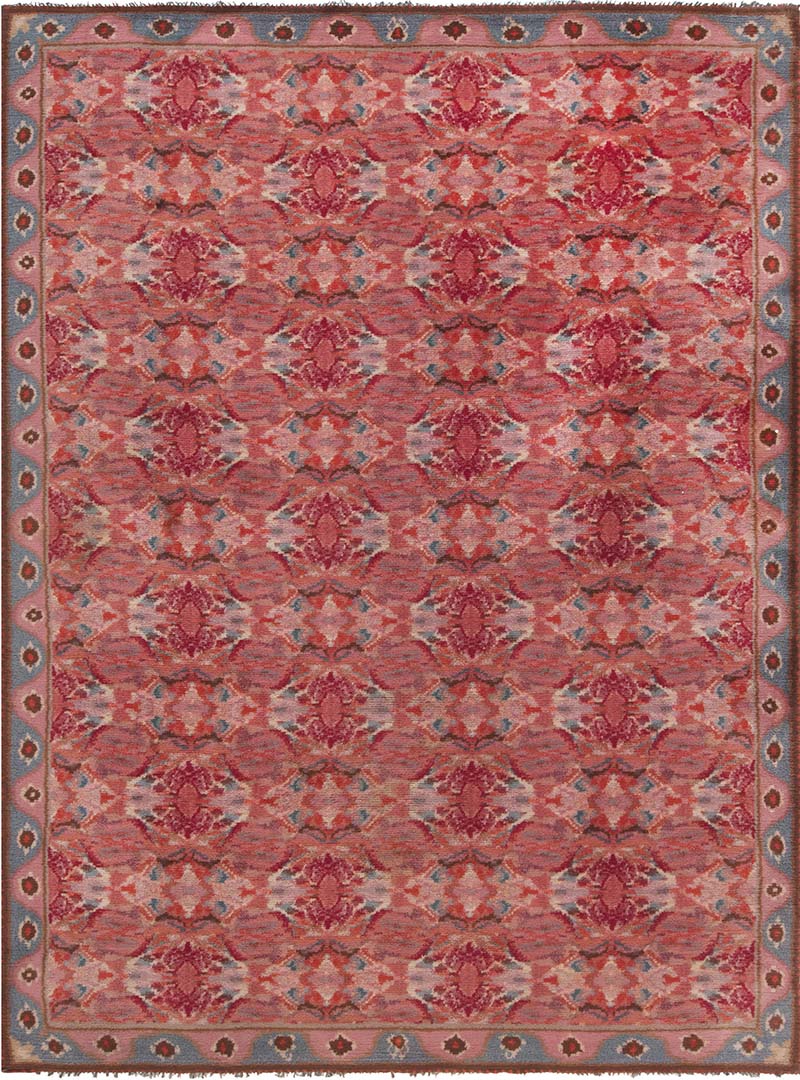 Rodhante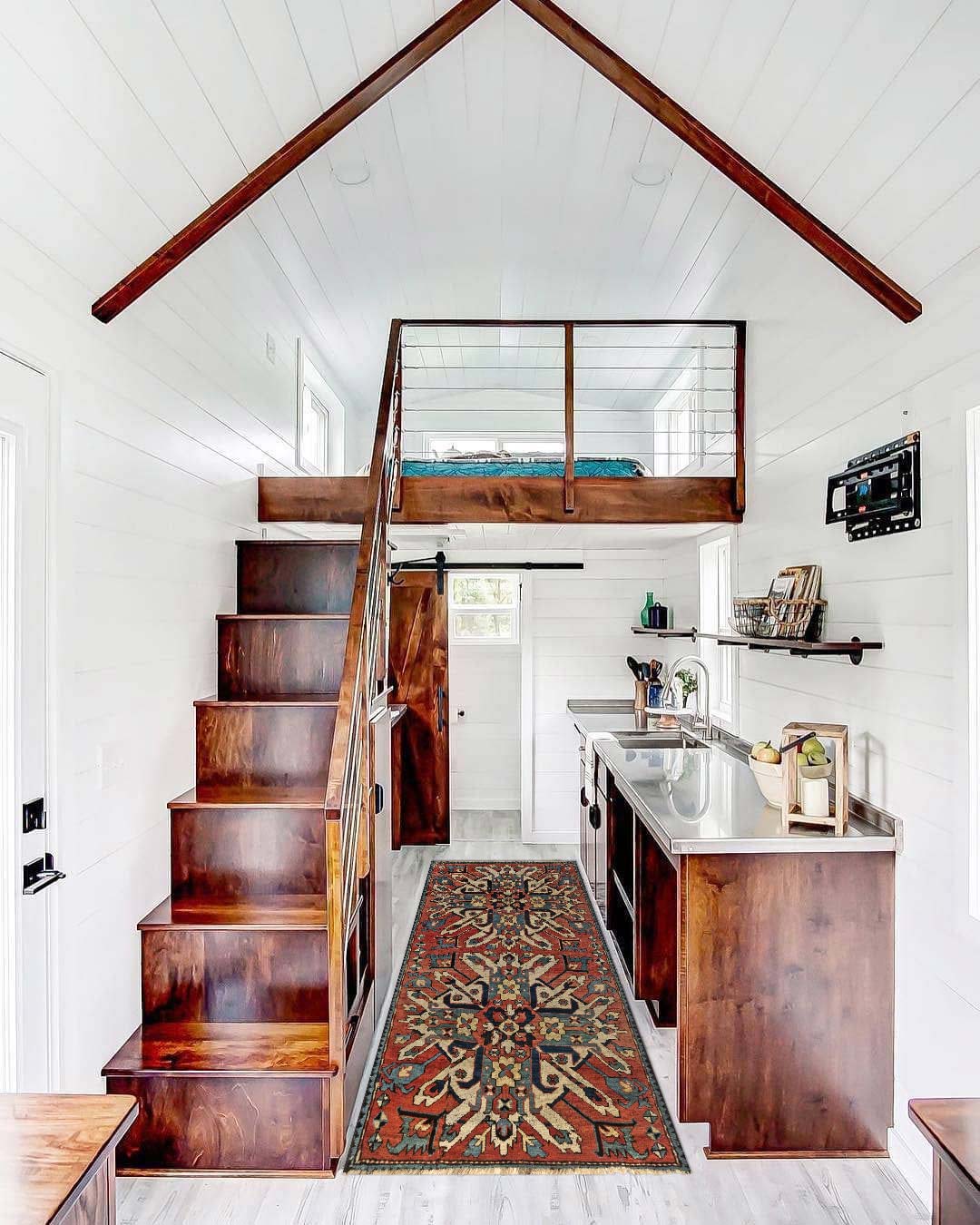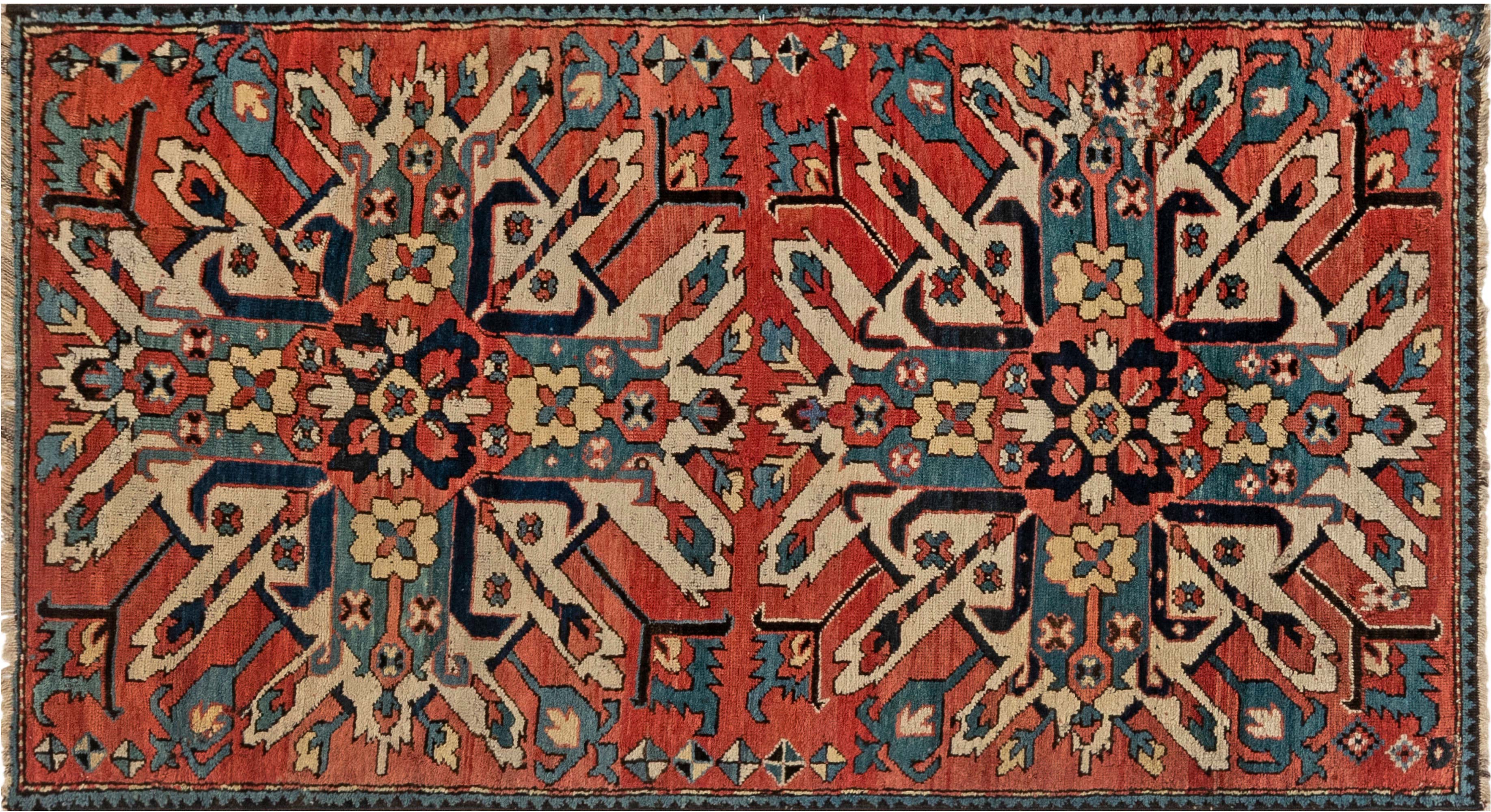 'Rodanthe' is a stunning 24-foot construction built from an ever-popular Kokosing model. Absolutely spectacular woodwork was made by a team of builders specializing in tiny houses. Very clean design and strong contrast between dark wood and white give this interior character and elegance. Custom stairs, custom kitchen, custom everything!
Modernity and Tradition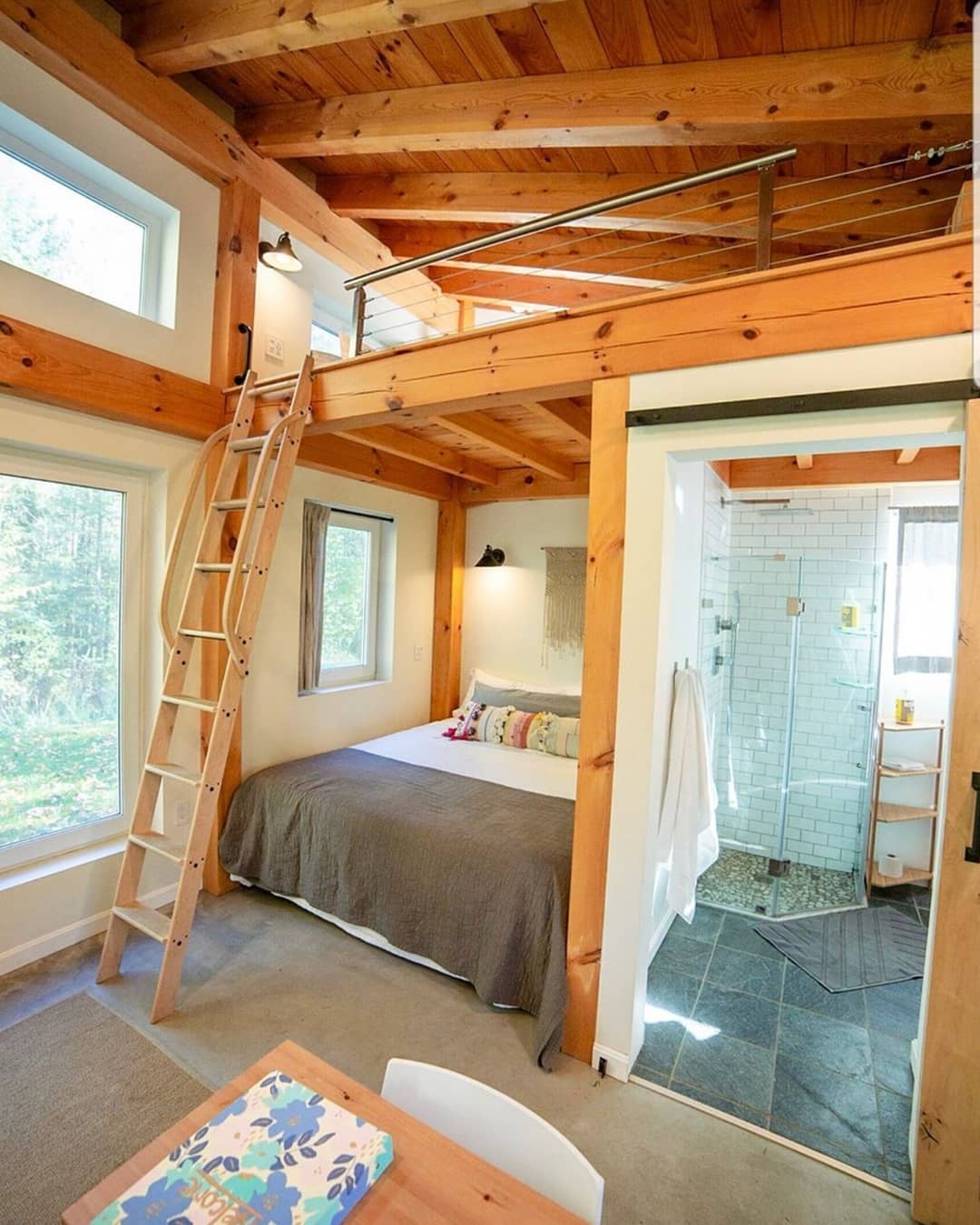 This tiny house has been designed with the right amount of modernity (concrete floors, modern shower with geometric tiles) and tradition expressed in pine wood with knots. As in the previous house, we have an attic upstairs ready for development. A comfortable and accessible bedroom on the ground floor makes life easier – you don't have to climb the ladder and the bathroom is right next door.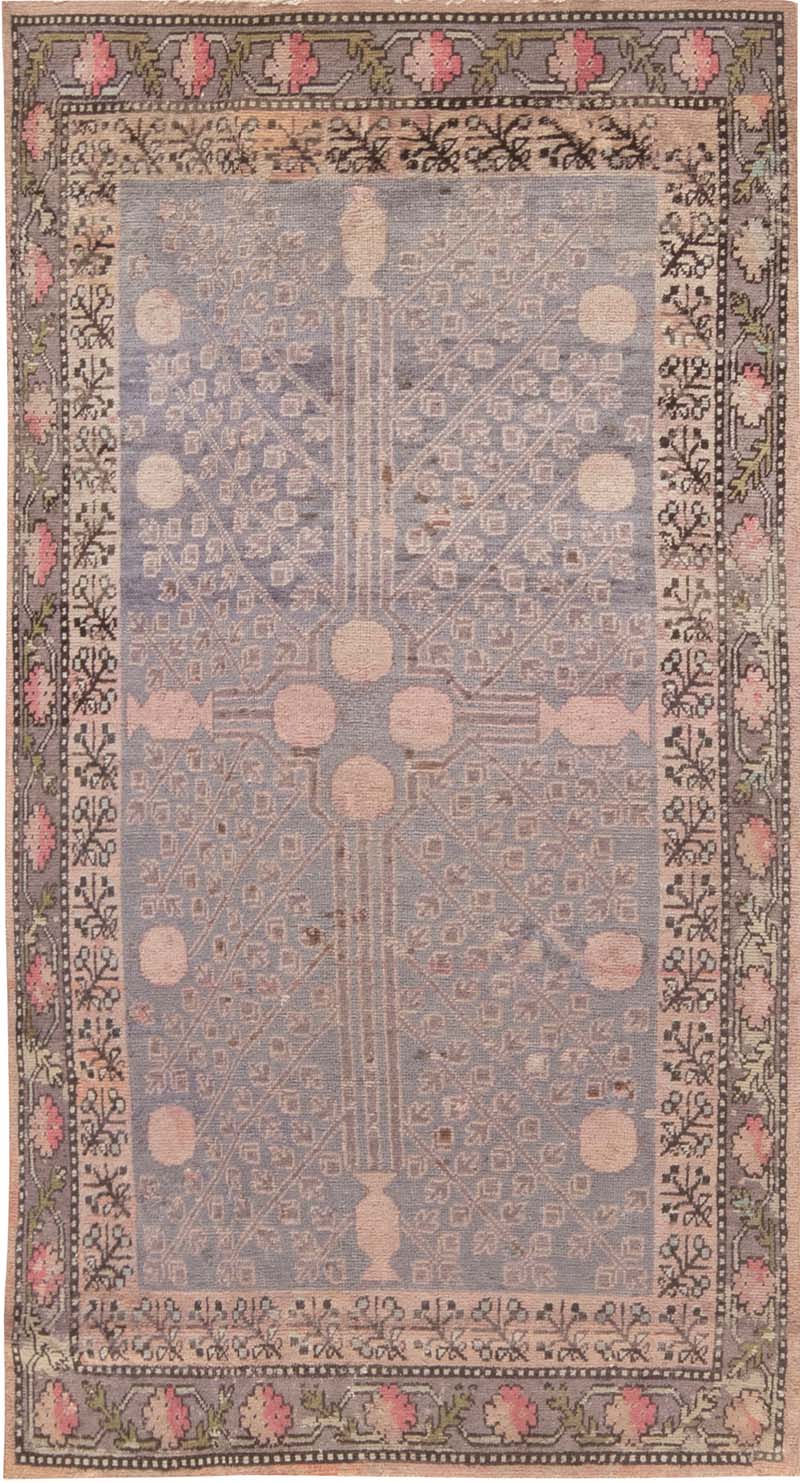 Airy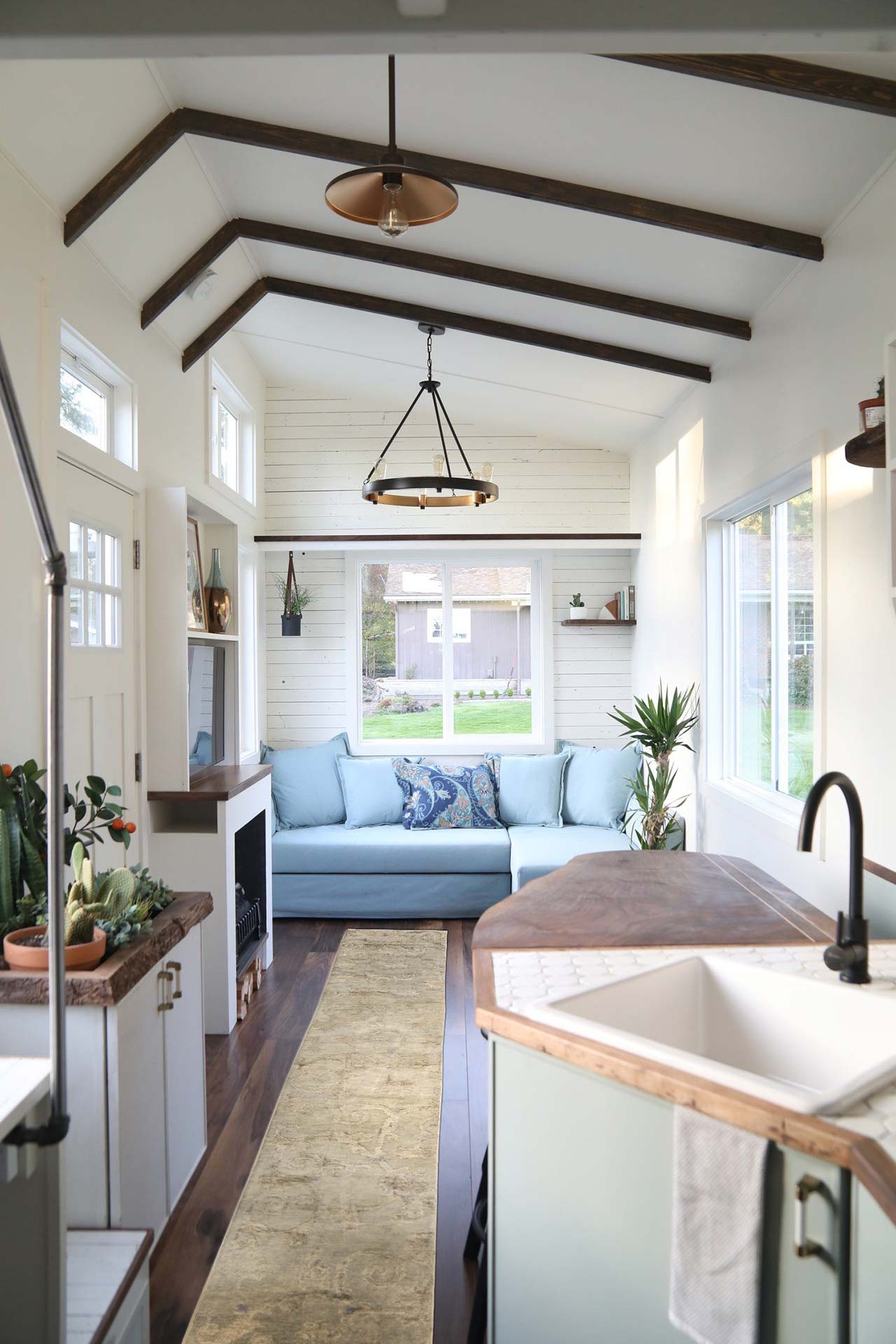 This small house impresses with a large floor area with high ceilings, a beautiful industrial chandelier and authentic wooden beams. Without the attic space (which can be seen in a typical tiny house), this design looks light and gives the impression of greater airiness. The blue sofa is beautifully combined with a subdued color palette.
Comfy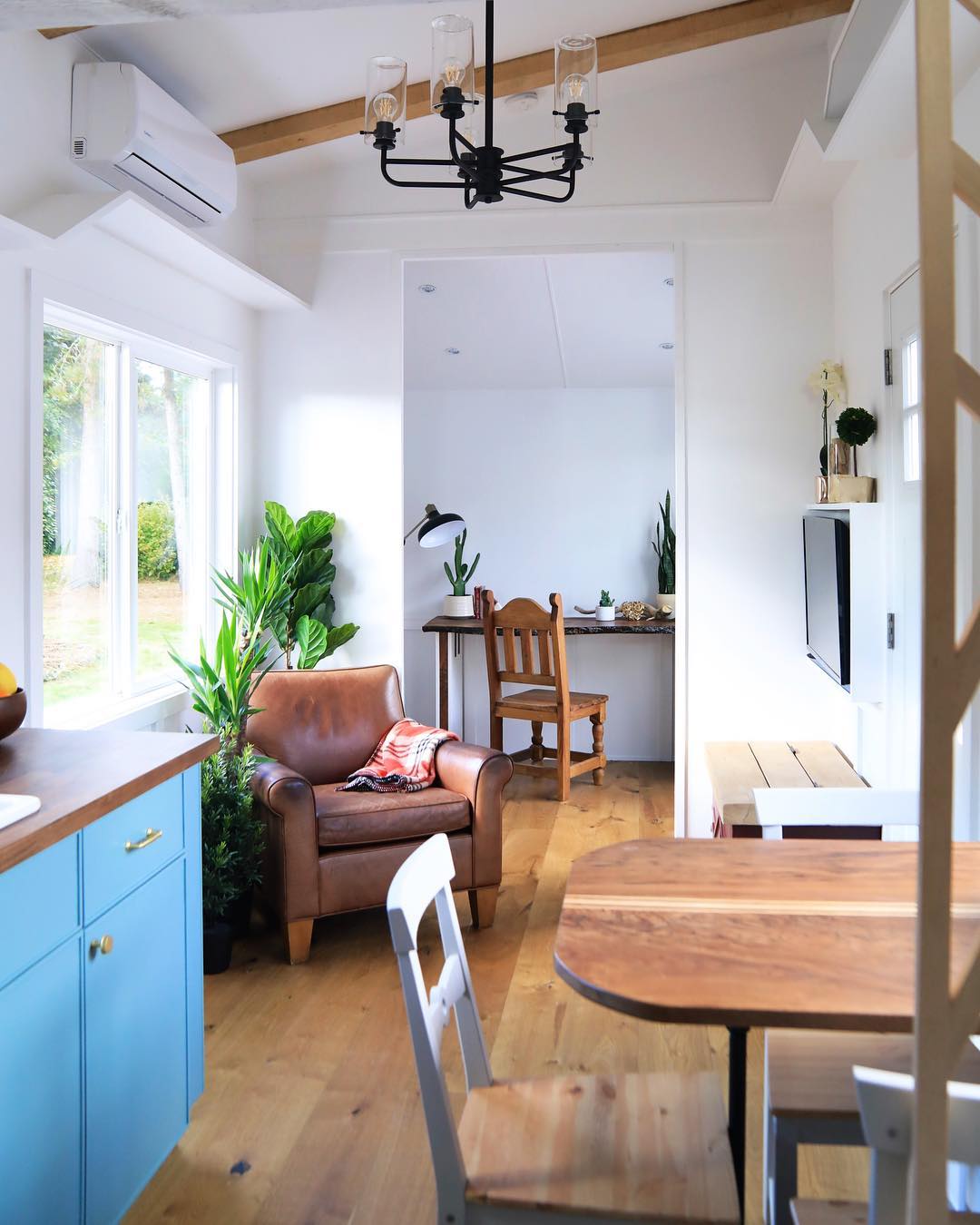 We love a good reading corner. It seems that in small houses, coziness is forgotten and large furniture is arranged so that it takes as little valuable space as possible. Here, small furniture creates the perfect nook where you can nestle over a book and a glass of wine. A large, comfortable armchair takes up space, but it increases comfort.
Color-Punched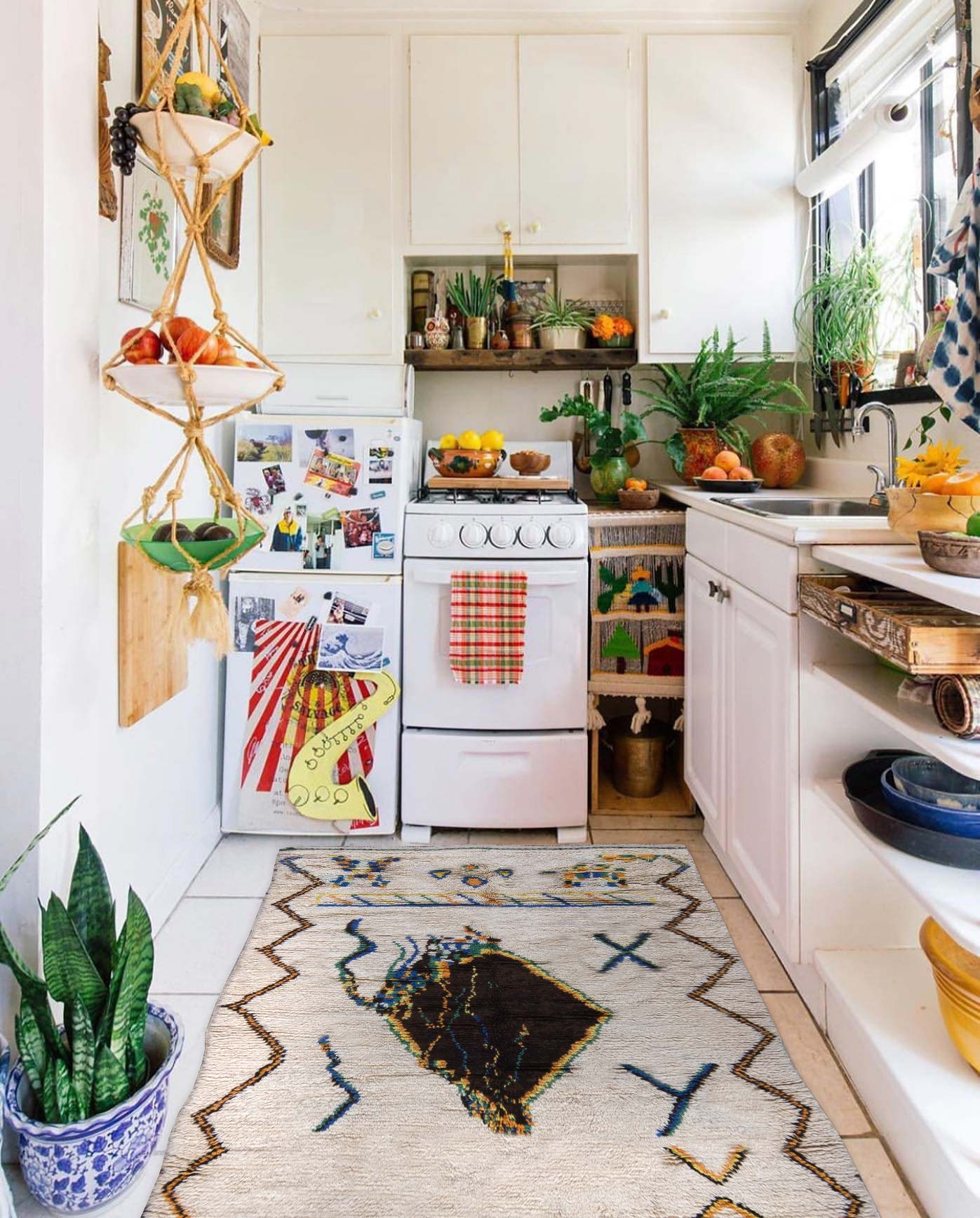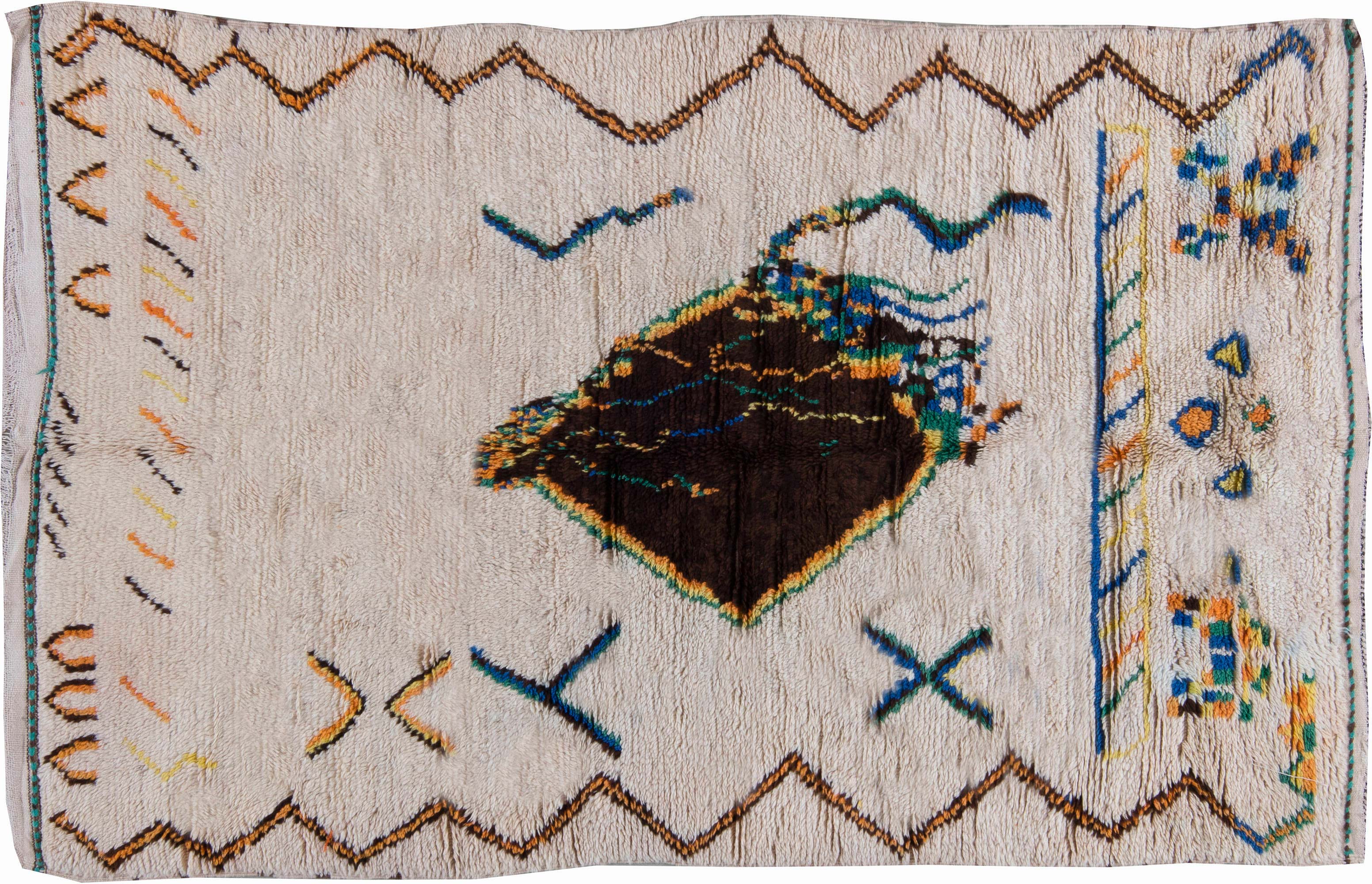 It may not be in complete accord with what we say about the role of white in interiors, but color can also be a great tool for visually enlarging space. This small kitchen boasts eccentric and eclectic colors without which a small space would seem cramped. The Moroccan rug with a very expressive color palette adds almost artistic character here. We love it!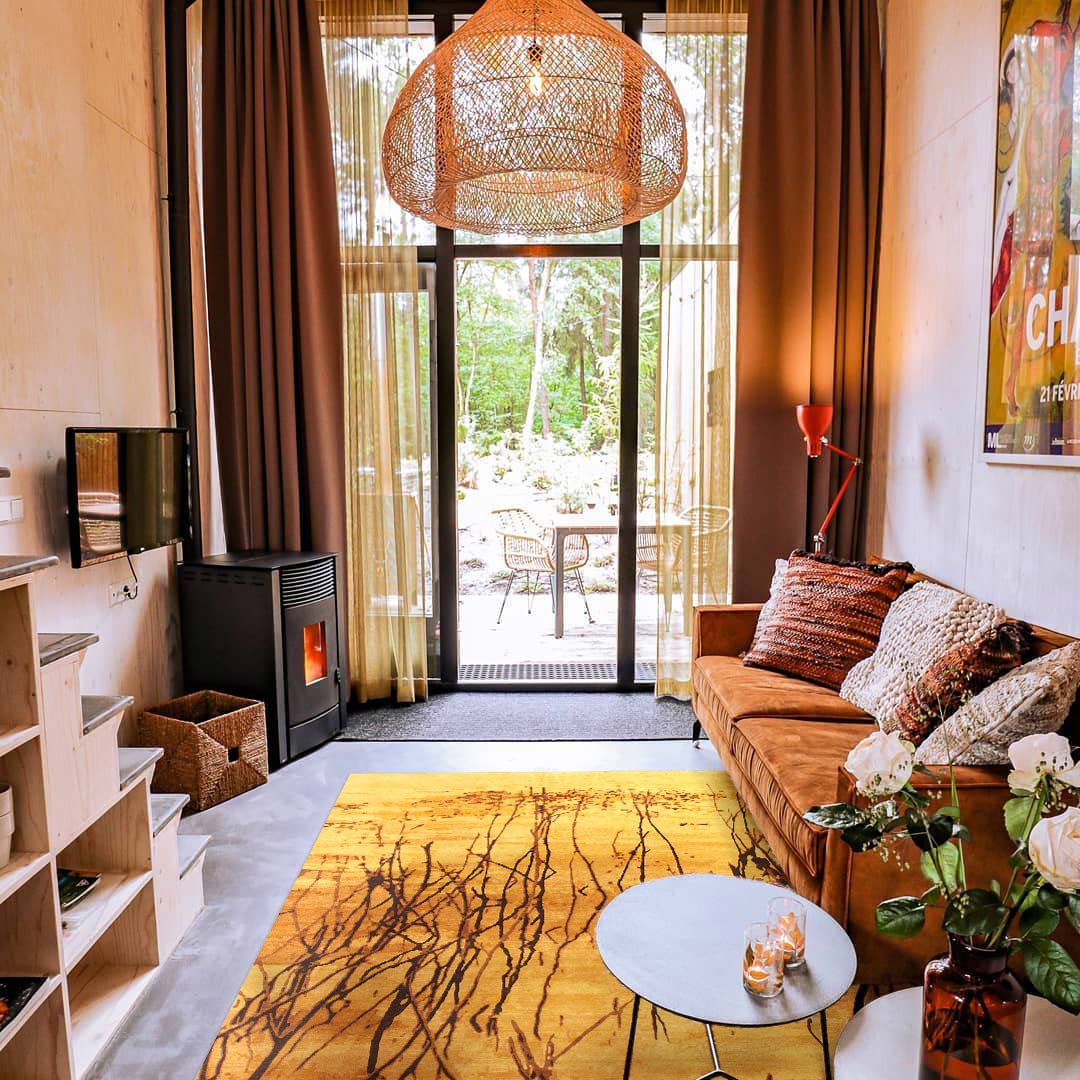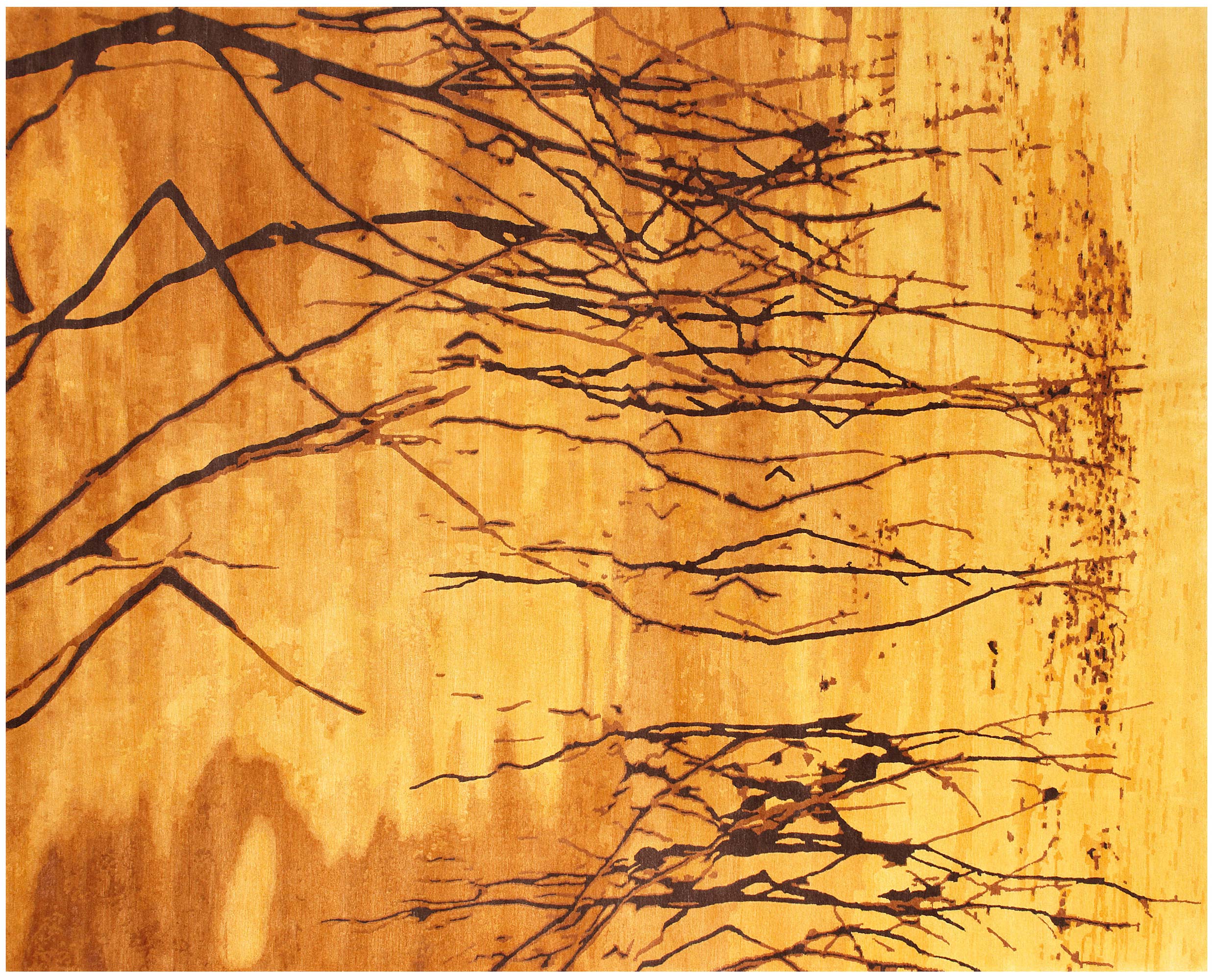 Light Blue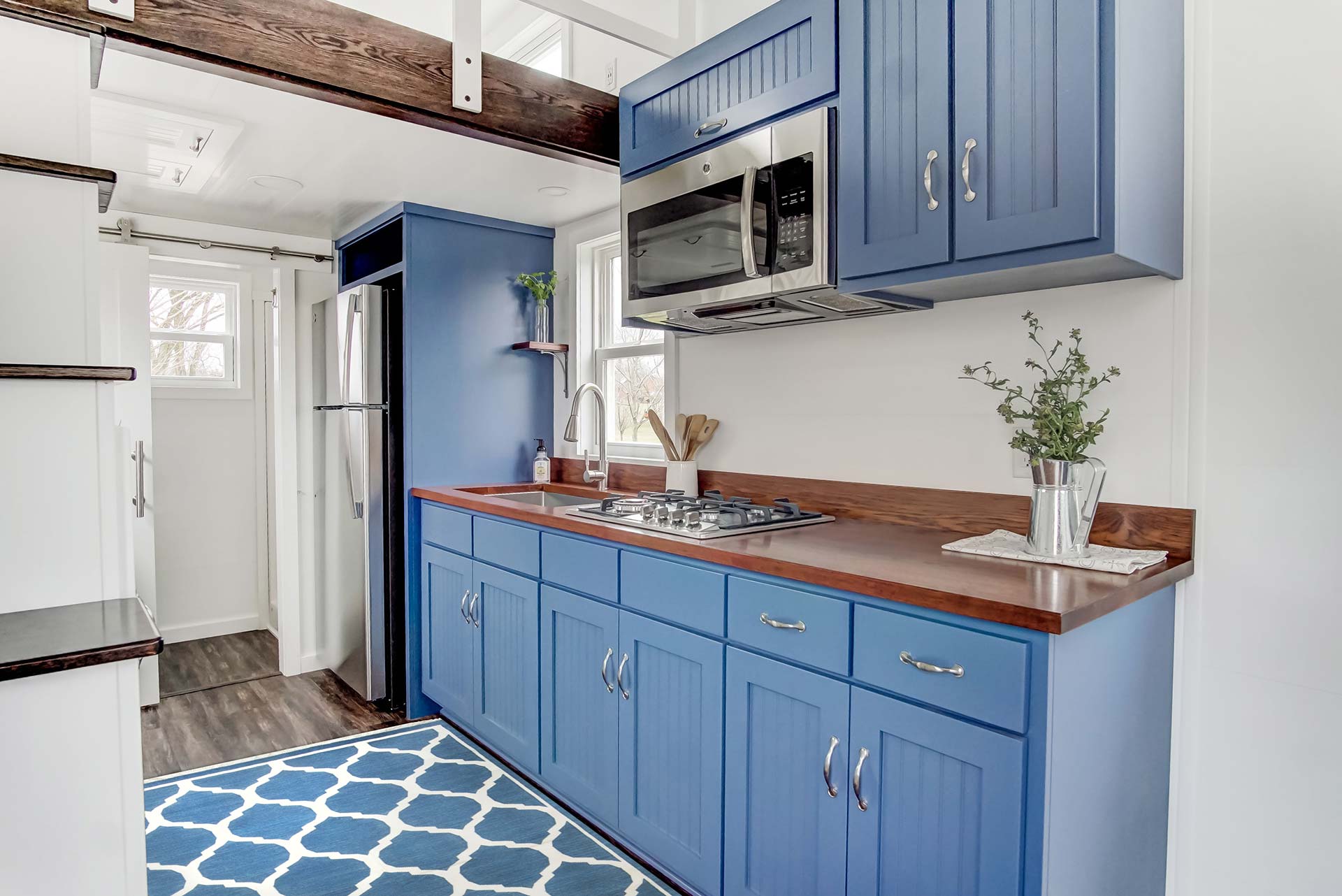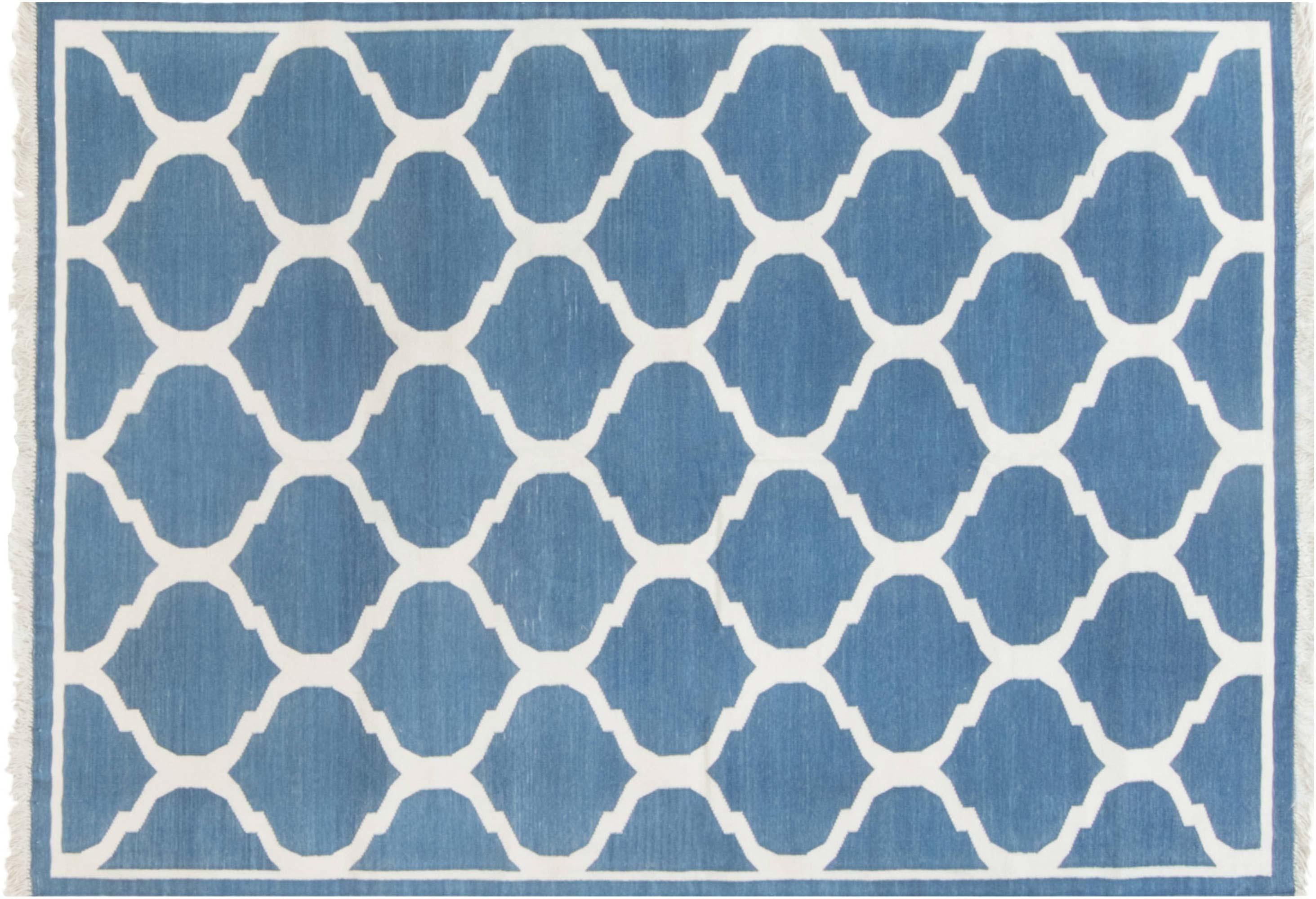 We should never underestimate colors – they are one of the few secret weapons in interior design. This kitchen would look quite pale if instead of colorful cabinets the owner decided on white. The light blue paint makes it look like a kitchen straight from a two-story manor house with antebellum. Cooking there must be pure pleasure!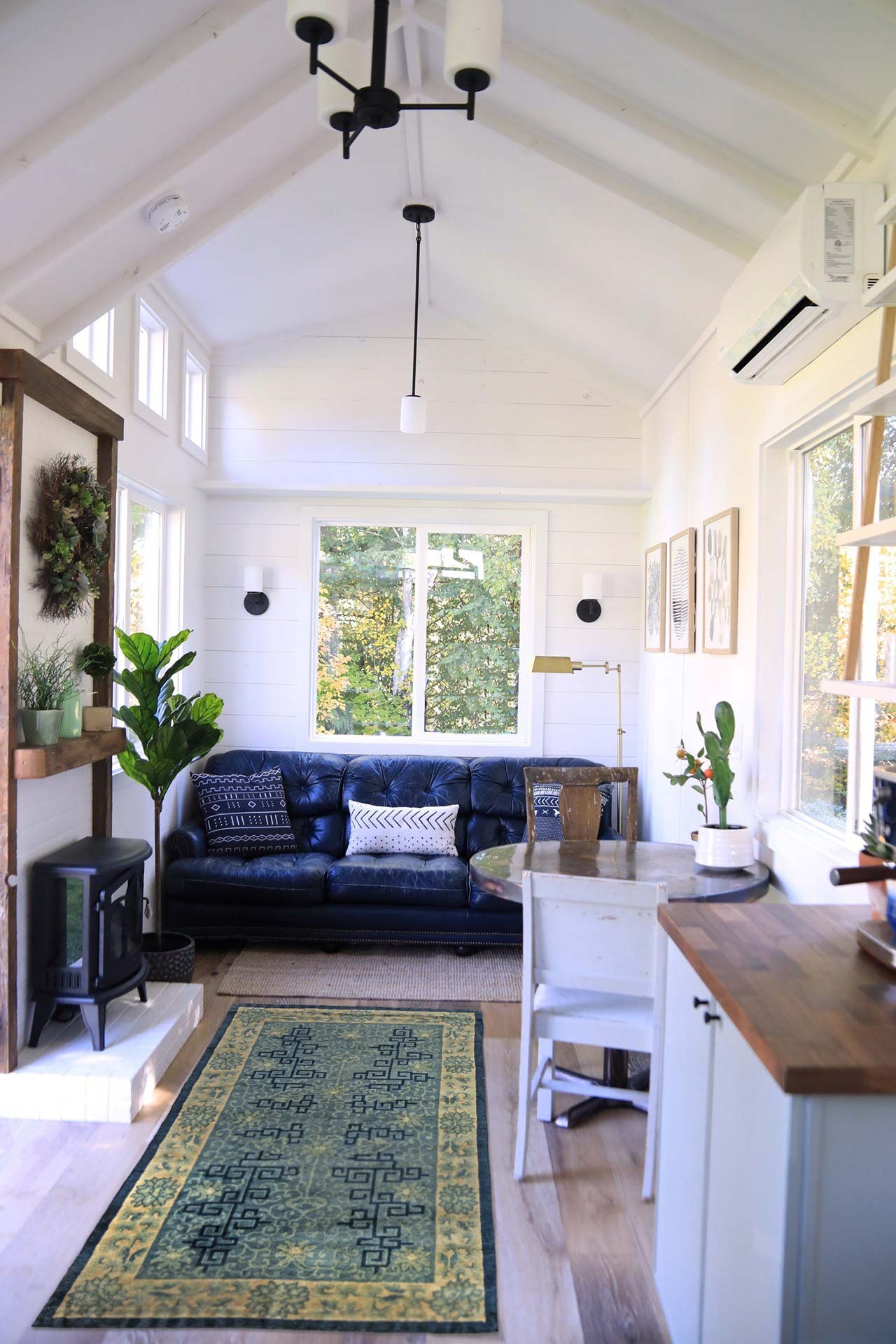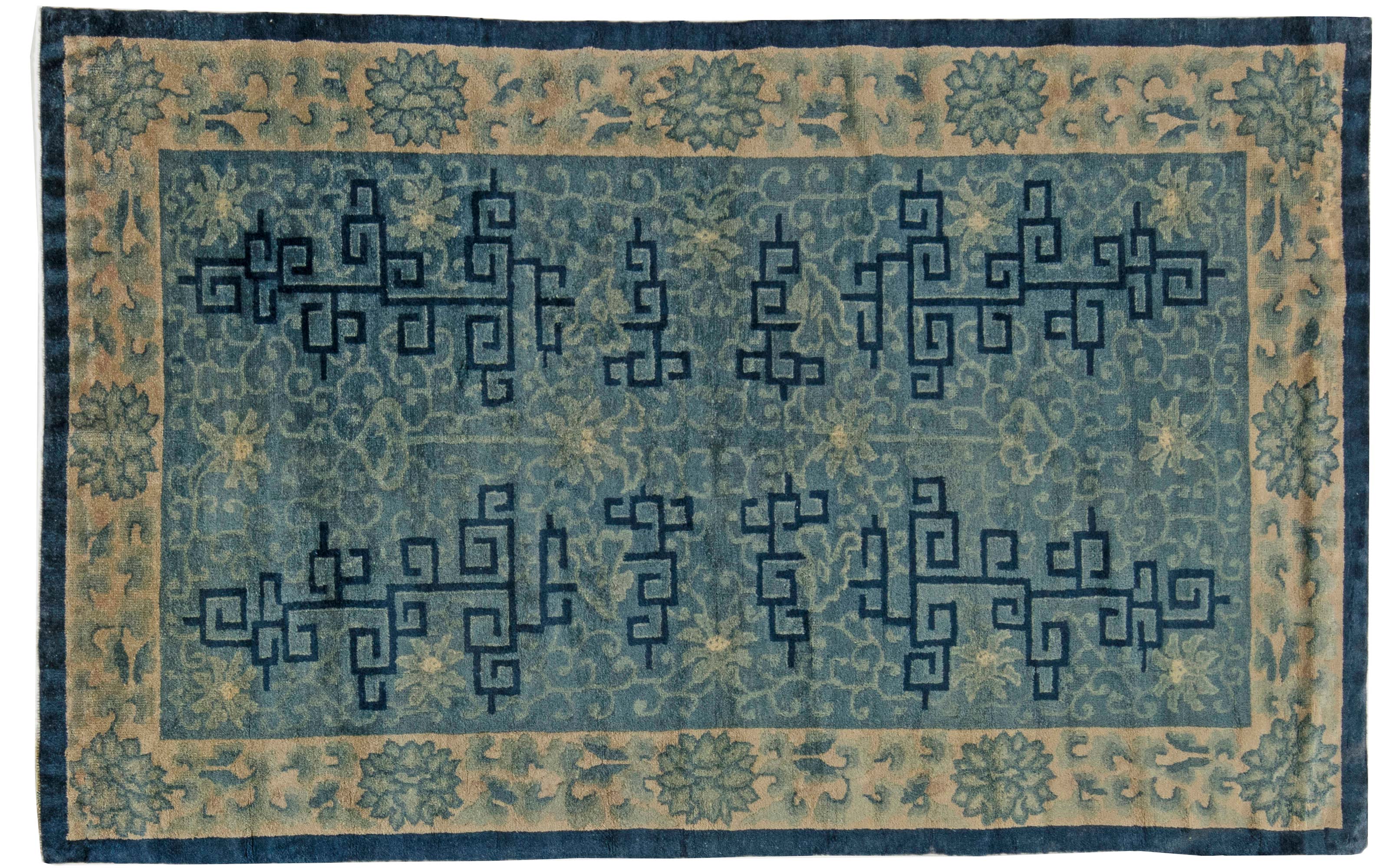 Master Bedroom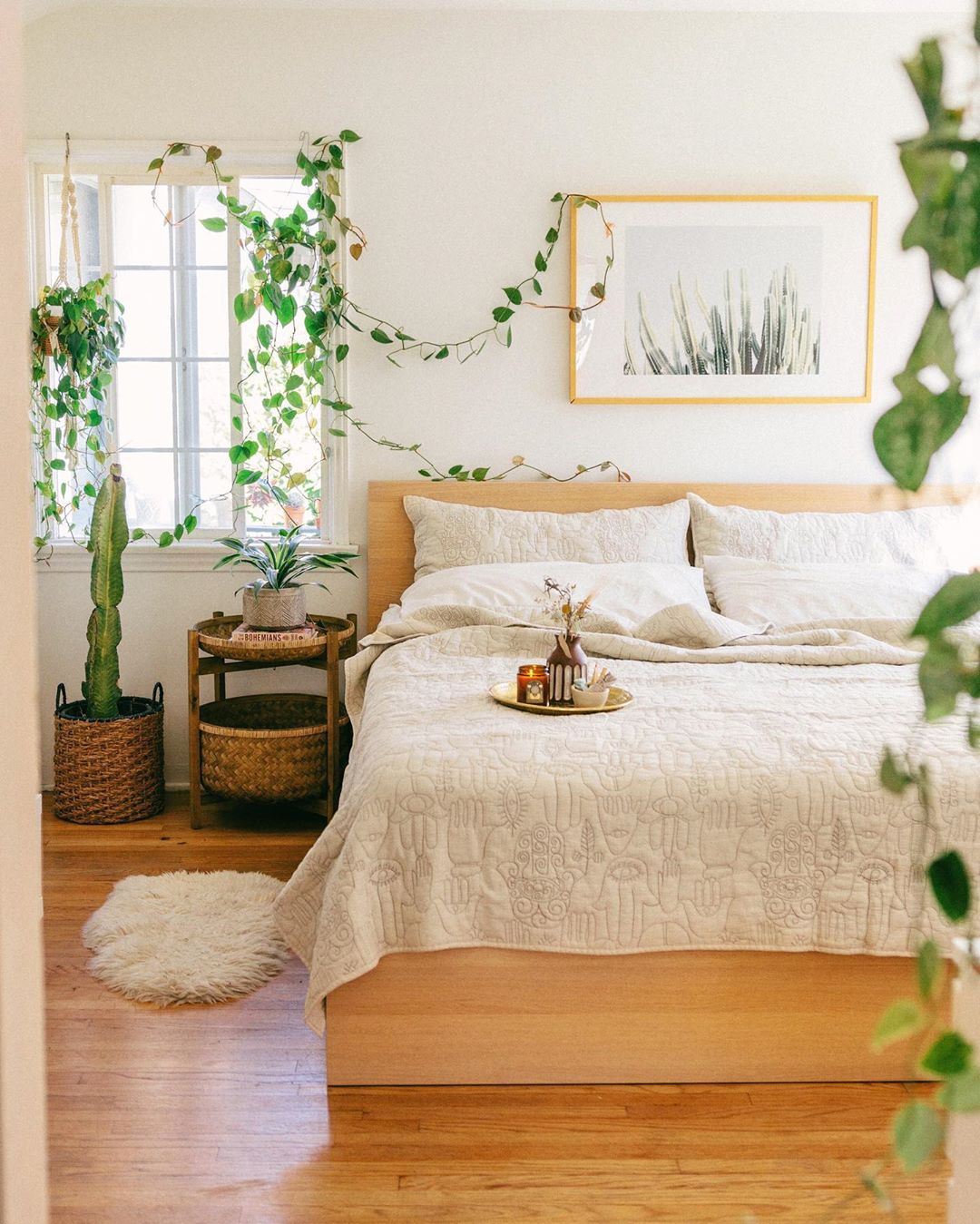 Those who decide against loft run the risk of a bedroom that takes up way too much space. This small cottage bedroom uses minimalism to its advantage — making the small room feel much bigger, with a spa-like ambiance to the decor.
Home Office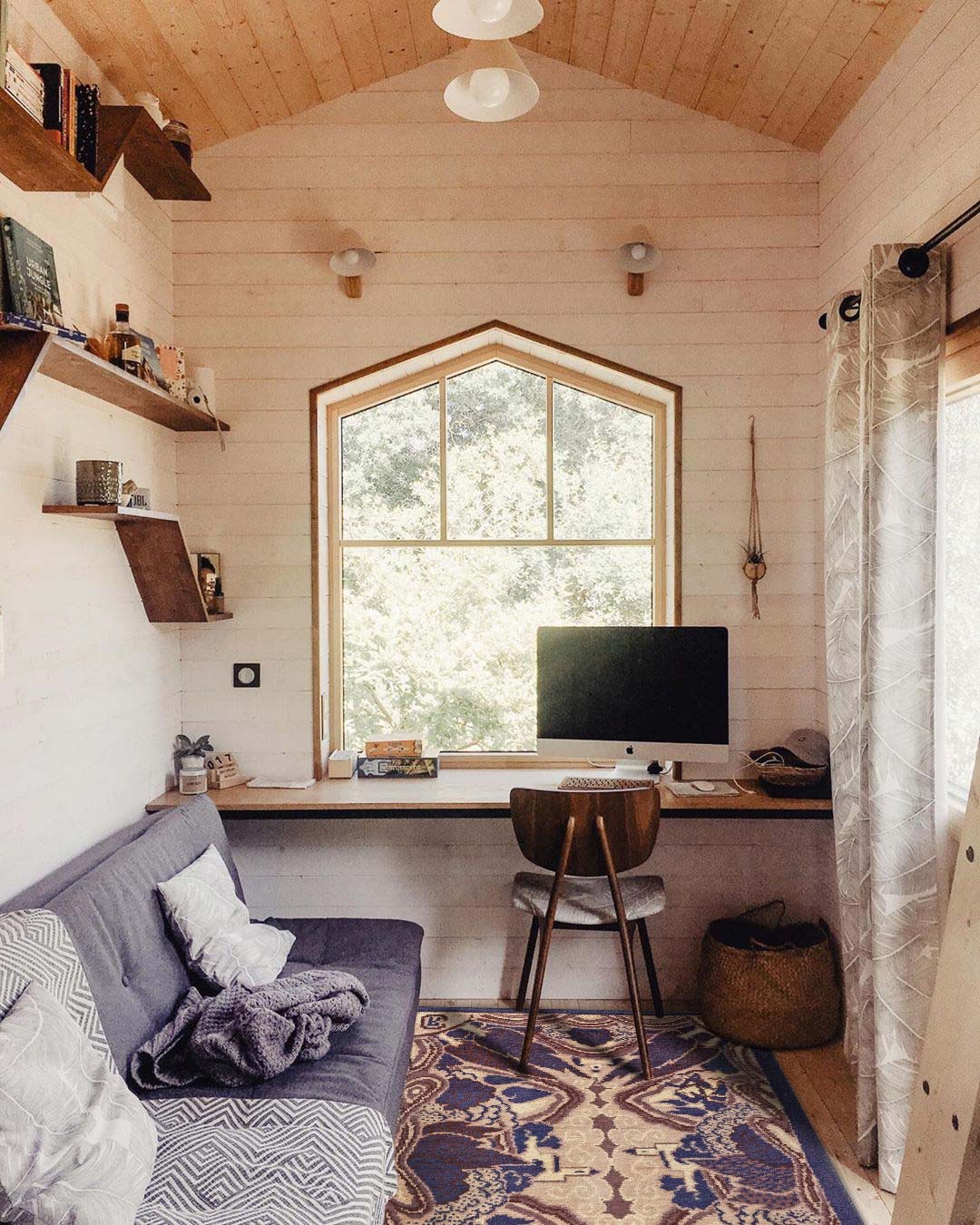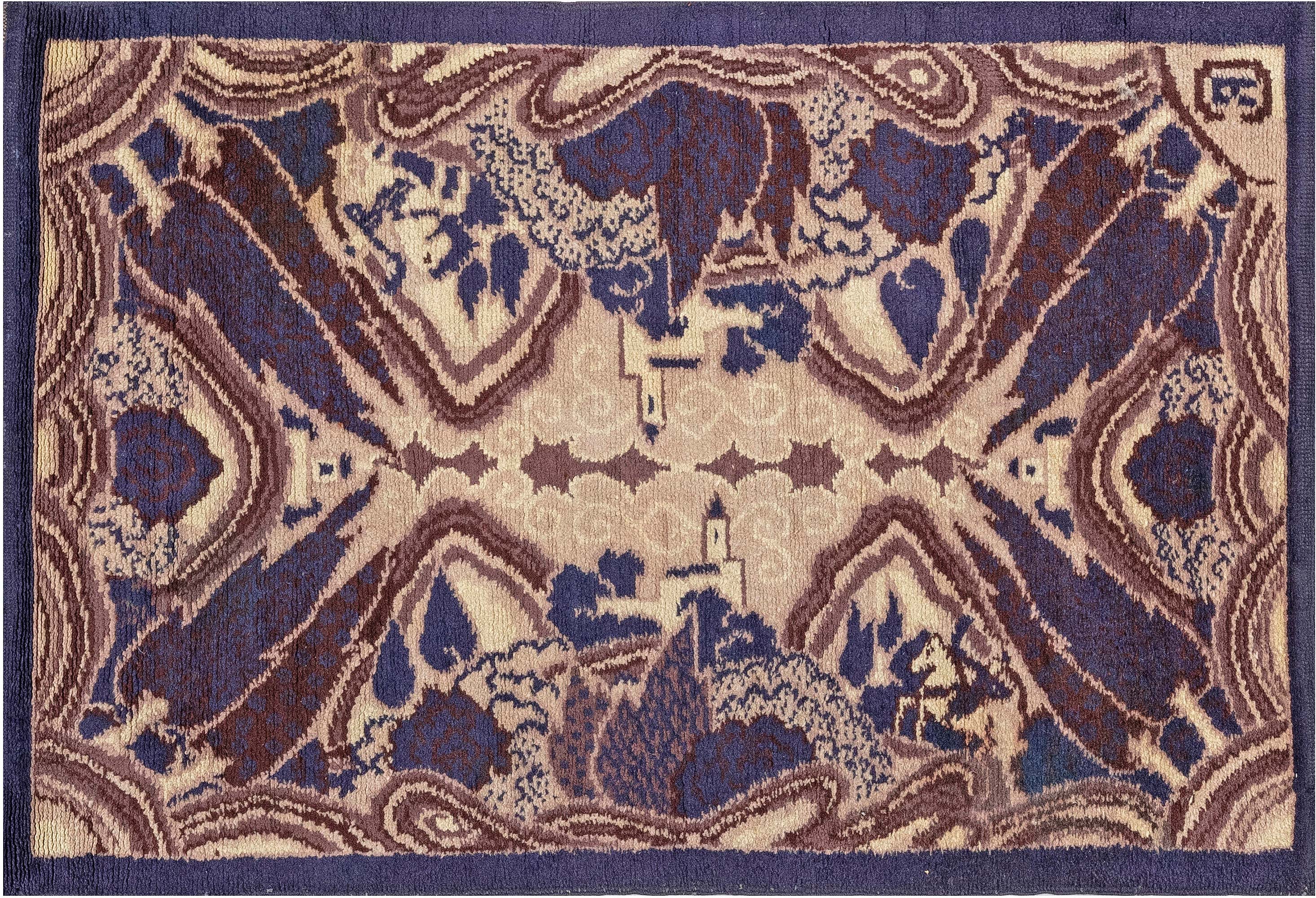 Most tiny houses have only what is needed: a kitchen, a bathroom, and a place to sleep. However, space dedicated to work is just as important. This small desk looks like an office that can be found in a 3-bedroom house, but in reality it takes up little space.
Swing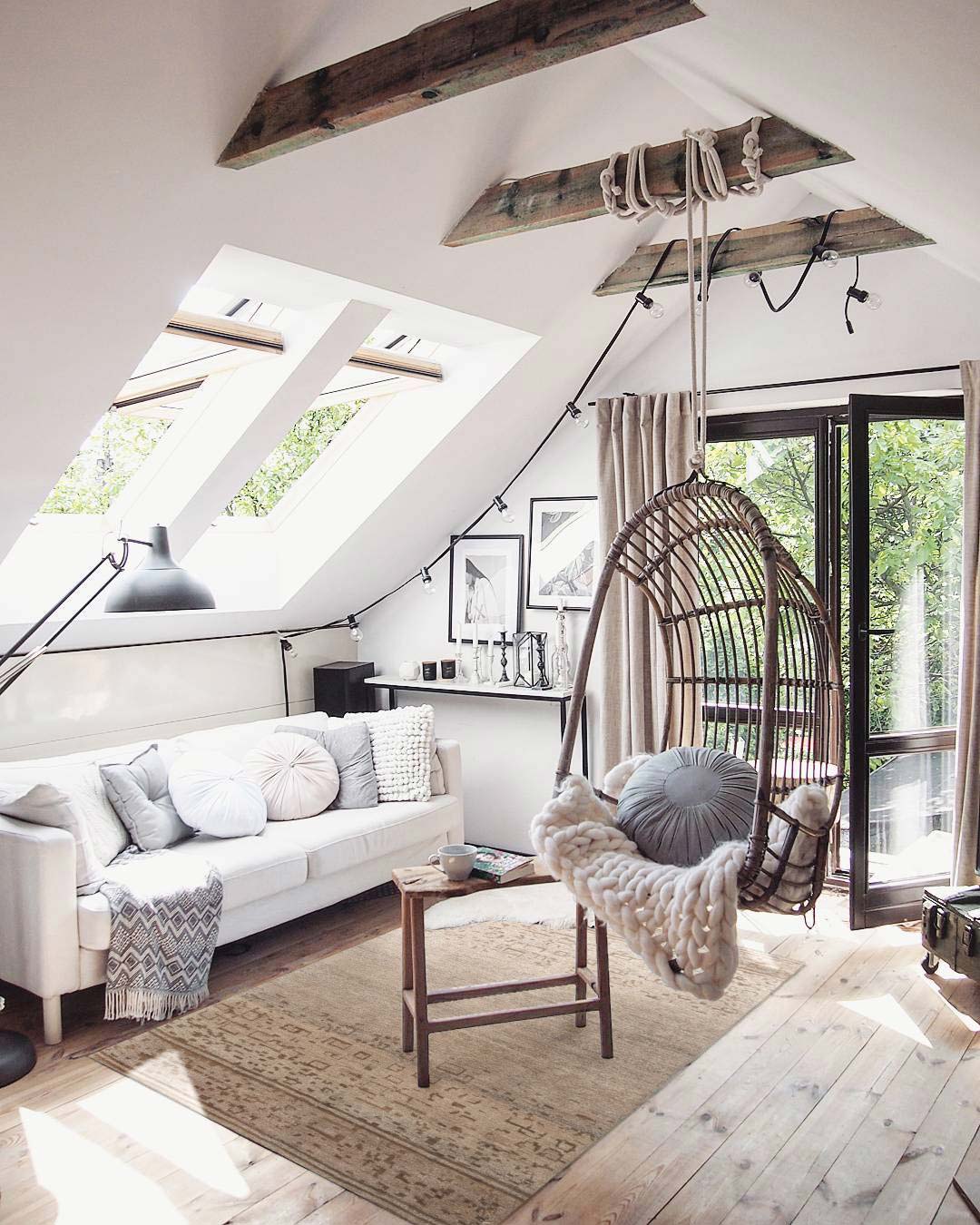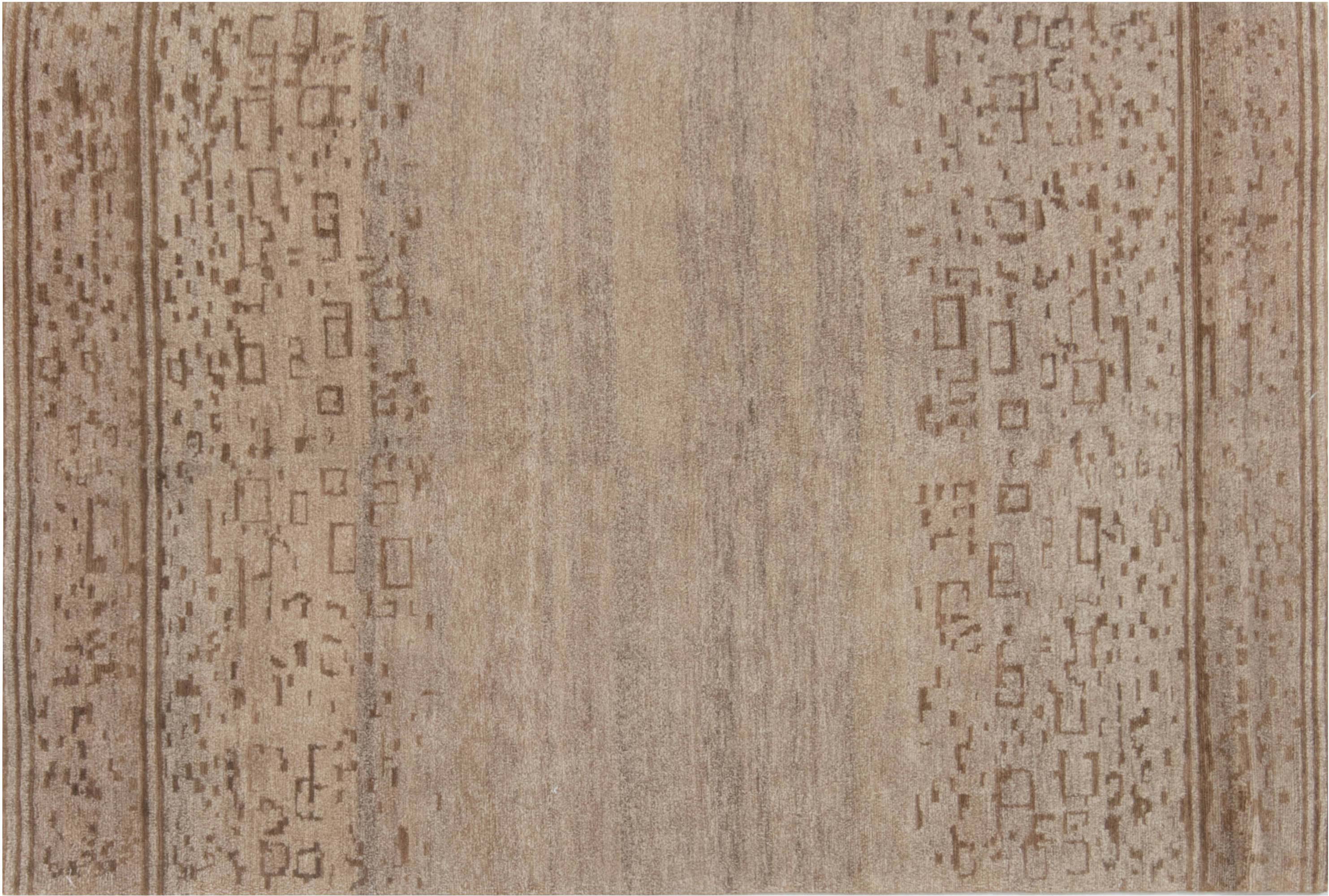 This space shows how you can add an additional piece of furniture in a clever way, and, at the same time, earn extra points for style. An egg-shaped wicker chair suspended from the ceiling saves space and makes it easier to clean. If you are not a fan of such chairs, you can easily replace it with a hammock or a swing.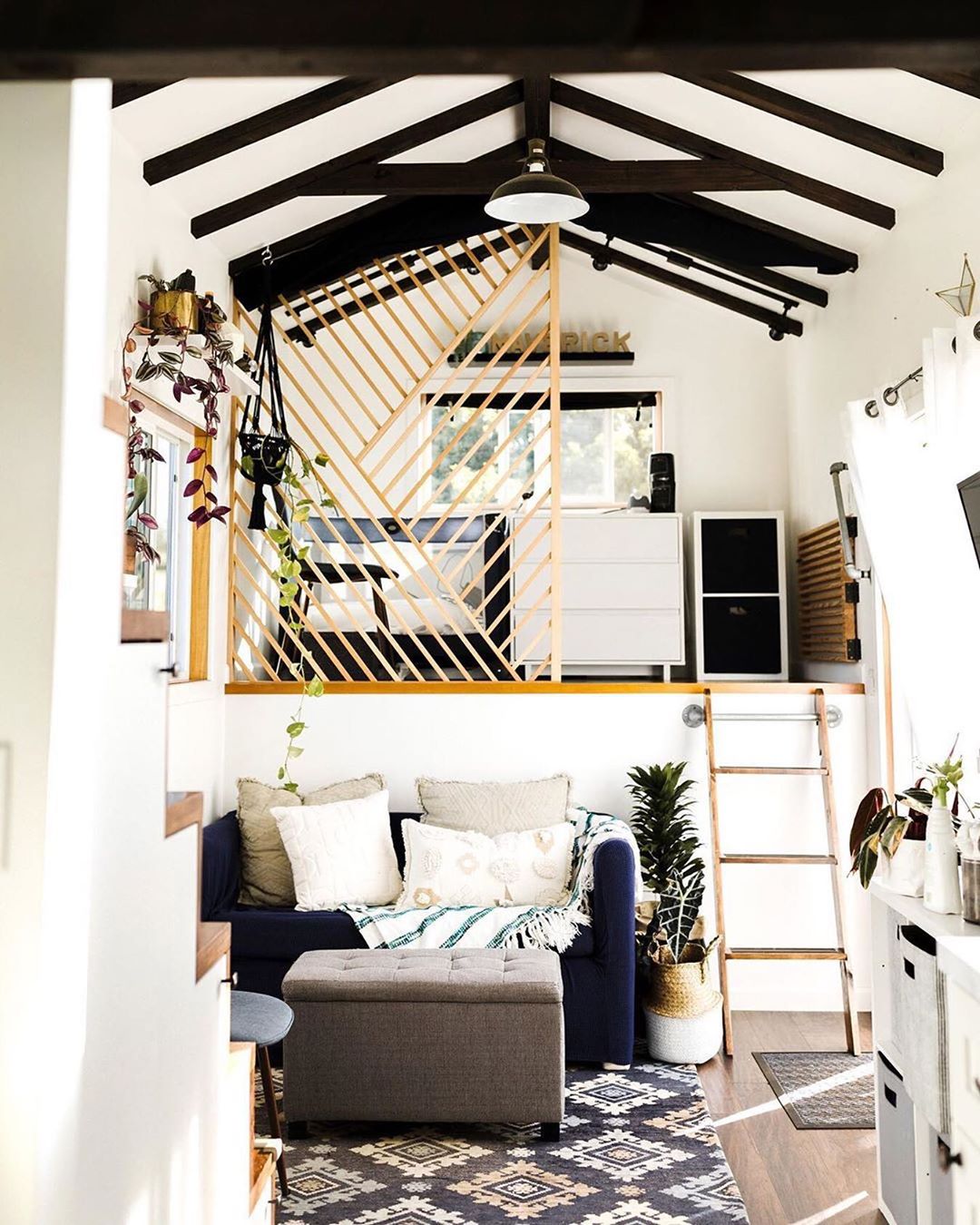 Doris Leslie Blau can help YOU FIND THE RIGHT PERSIAN CARPET OR ORIENTAL RUG. WE HAVE A LARGE SHOWROOM IN NEW YORK CITY PLUS ONLINE CATALOGS AND SUPPLEMENTARY INFORMATION. FOR HELP CHOOSING A PRODUCT FOR YOUR NEEDS, CONTACT US ONLINE OR CALL 212-586-5511.