Seasons come and go, and most of decorating fads come and go with them. However, this fall we have something really special to show you. Get prepared for 4 décor trends that have arrived recently but are meant to stay for good (or, at least, a while longer cause they're absolutely fab!).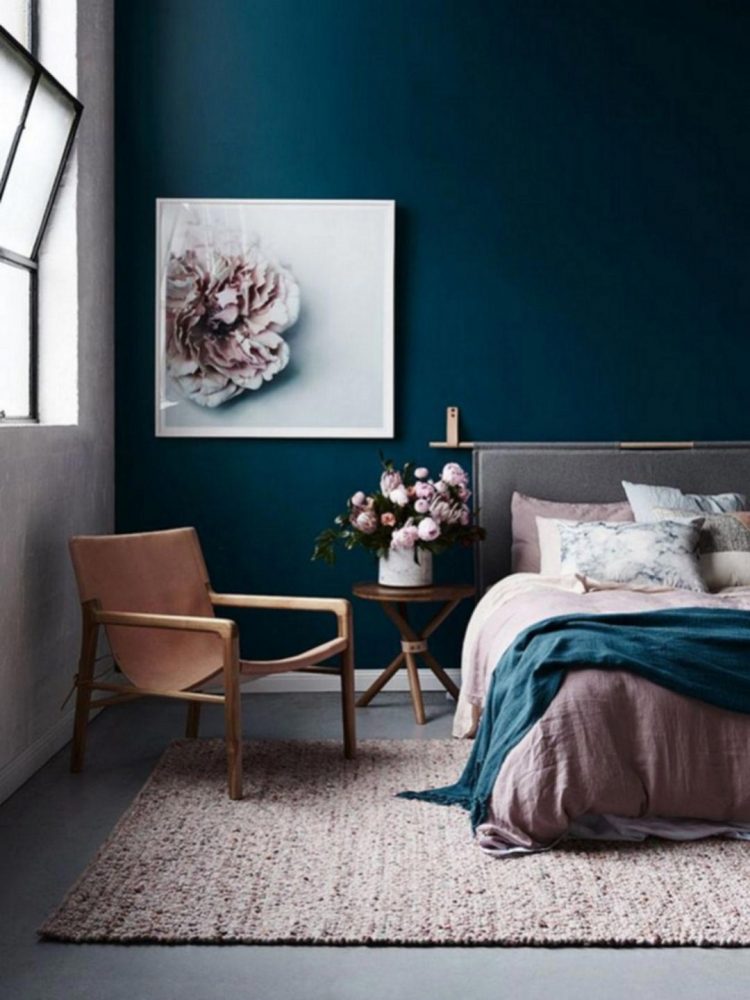 Moody Blooms
Mysterious, romantic and classy yet edgy, cool and rock n' roll at the same time. Elaborate floral motifs on dark background, known from Baroque paintings, have been rediscovered and once again entered our lives big time. They first appeared on the runaways – Anna Sui's fall 2017 show was replete with deep, moody florals on velvet, silk and chiffon. Recent collections from Dolce & Gabbana, Marc Jacobs and Miu Miu have also featured them. Now, it is time for interior design. "These florals don't hold back," says designer Sara McArthur, formerly of Design Collective West and now principal of her eponymous firm in Highland, Utah.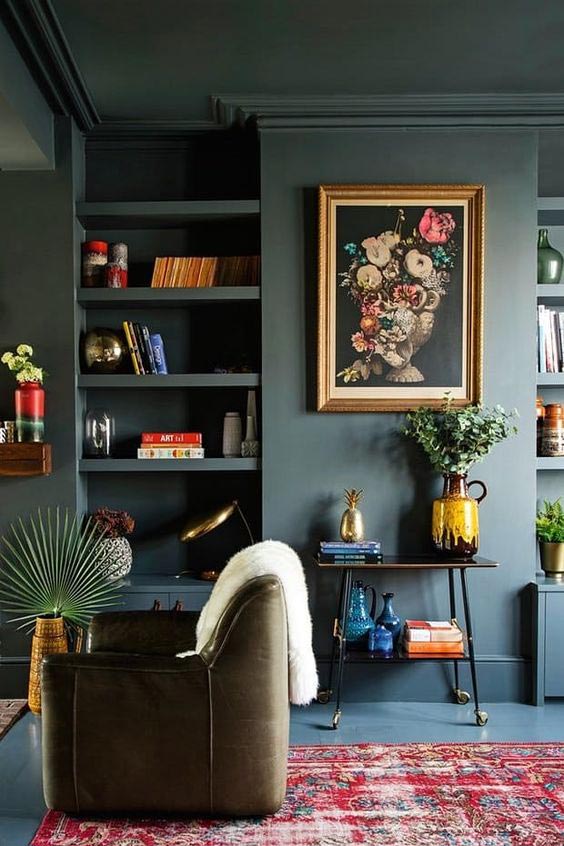 Doris Leslie Blau Vintage Chinese & Antique French Rug
Their depth and drama derives from the juxtaposition of a traditionally feminine pattern with the dim palette that adds a decisive, androgynous vibe. Moody blooms can be applied both to textiles and furniture (by, for instance, upgrading them with a floral contact paper). Nonetheless, the easiest and most staggering way to introduce the chic pattern into an interior is a Bessarabian or European antique rug. Eastern European carpets have been maintaining the fashion for florals on a dark setting for ages – now their time has come (again).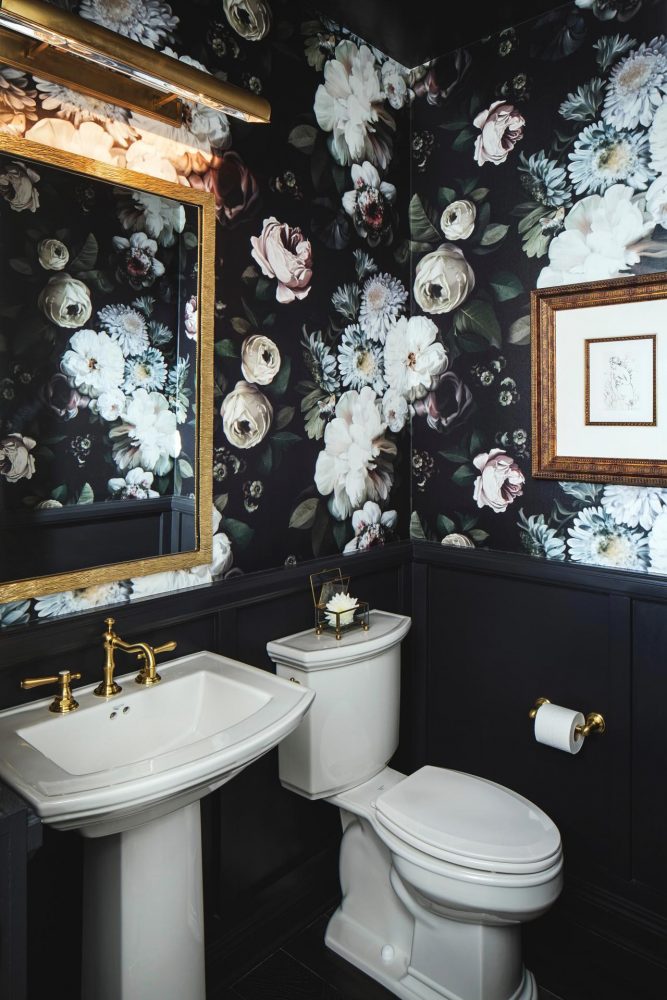 Millennial Pink
Some say it evolved from the super popular "Rosegold" shade of the 2015 iPhone edition. Others claim that it all started in 2014 from Wes Anderson's The Grand Budapest Hotel. Yet another voices shout that it was Pantone and their Rose Quartz, and later Pale Dogwood, that have initiated the trend. No one really knows where it came from or who invented the name – most cannot even agree on how it actually looks like. Still, Millennial Pink is here and the worlds of fashion and design are swooning over it. This amazing color, combining the tasty hues of grapefruit, apricot and salmon, breaks the common misconception that pink is just for girls.
Sources: theglitterguide.com, ethanallen.com
Millennial Pink is truly the color of our times – unobvious, androgynous, and, in a sense, ironic. Did you know that over a century ago, pink (and, as a matter of fact, all tones of red) was reserved just for boys as a fierce, brave and energetic shade? Perhaps with that knowledge you will look at Millennial Pink more kindly, and apply it to your interior without a slightest doubt. The color goes beautifully with black, grey, white and other pinks – it will simply rock in any Shabby Chic, Vintage, Minimalistic or Scandinavian interior!
Sources: pompeli.blogspot.fi, Landmark Photography
Velvet
Smooth and refined as Alan Rickman's voice, velvet has always been associated with nobility. This tufted fabric with evenly distributed, short, dense pile is distinguished by a distinctive soft feel and sheen. It can be executed from synthetic or natural fibers but either way it looks absolutely gorgeous, and makes you want to touch it endlessly.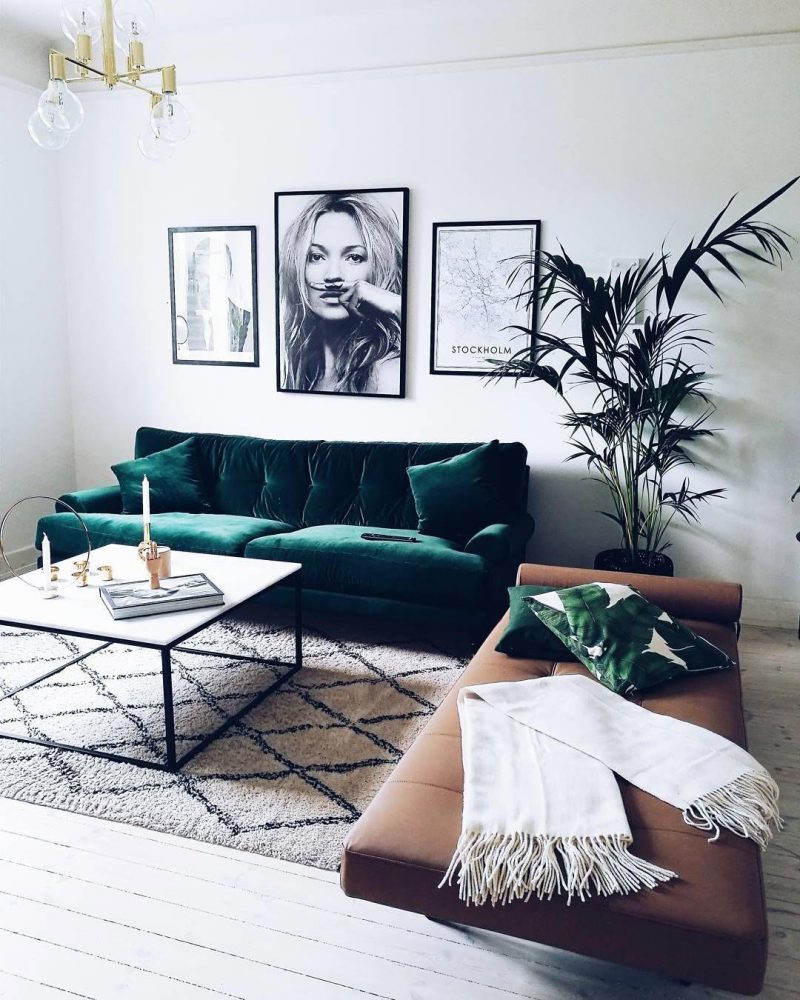 Velvet has been traditionally used in fashion yet this fall it enters furniture, and we are wondering – how come it is happening only this season? The tender, luxurious texture of a sofa or an armchair upholstery is something you will not easily get rid of once you experience it in your own abode. Not to mention velvet brings out the best in each color thanks to its delicate luster – it can easily transform dark blue into sapphire or green into emerald. A genuinely royal touch to your décor.
Sources: soane.co.uk. curatedinterior.com
Hanging Accessories
Why put something down if you can hang it up? The trend for suspended accessories emerged last year and is still going strong. Mainly because it makes a lot of sense – hanging of additives creates an intriguing stir but also saves precious space . After all, in good design practicality goes hand in hand with aesthetic aspects. Macramés are a super popular form of DIY which gives unobtrusive yet totally mesmerizing effects.
Source: lilaccoast.co.uk, NomaMacrame (Etsy)
 They can constitute a whole or be a part of some other, more elaborate installation. A macramé may even become your shelf or plant holder. Although green is quickly fading outdoors, that doesn't mean you should stop nourishing and tending to your greenery indoors. Hanging planters, vines and other lush greens will create an earthy feel inside as autumn sets in the outside.
Source: via plumprettysugar.com, soulmakes.com
For more inspirations, take a peek at Doris Leslie Blau website – we are always at your disposal. And if by any chance you are visiting the capital, step into The Washington Design Center, 1099 14th Street N.W. Washington, D.C. 20005, to see our showroom. You can also give us a call at 202-808-9361.