Modern Farmhouse has been on a roll for quite a while now and nothing indicates that its popularity should end any soon. On the contrary – functional interiors with a touch of rustic charm and a great deal of snugness seem to be growing on us more and more. Through the wide use of natural materials, they remind us of our connection with nature, and tempt with the bucolic atmosphere of the countryside. See the following 10 best Modern Farmhouse spaces and let yourself become infatuated with the distinctive Anne of Green Gables vibe.
Tiles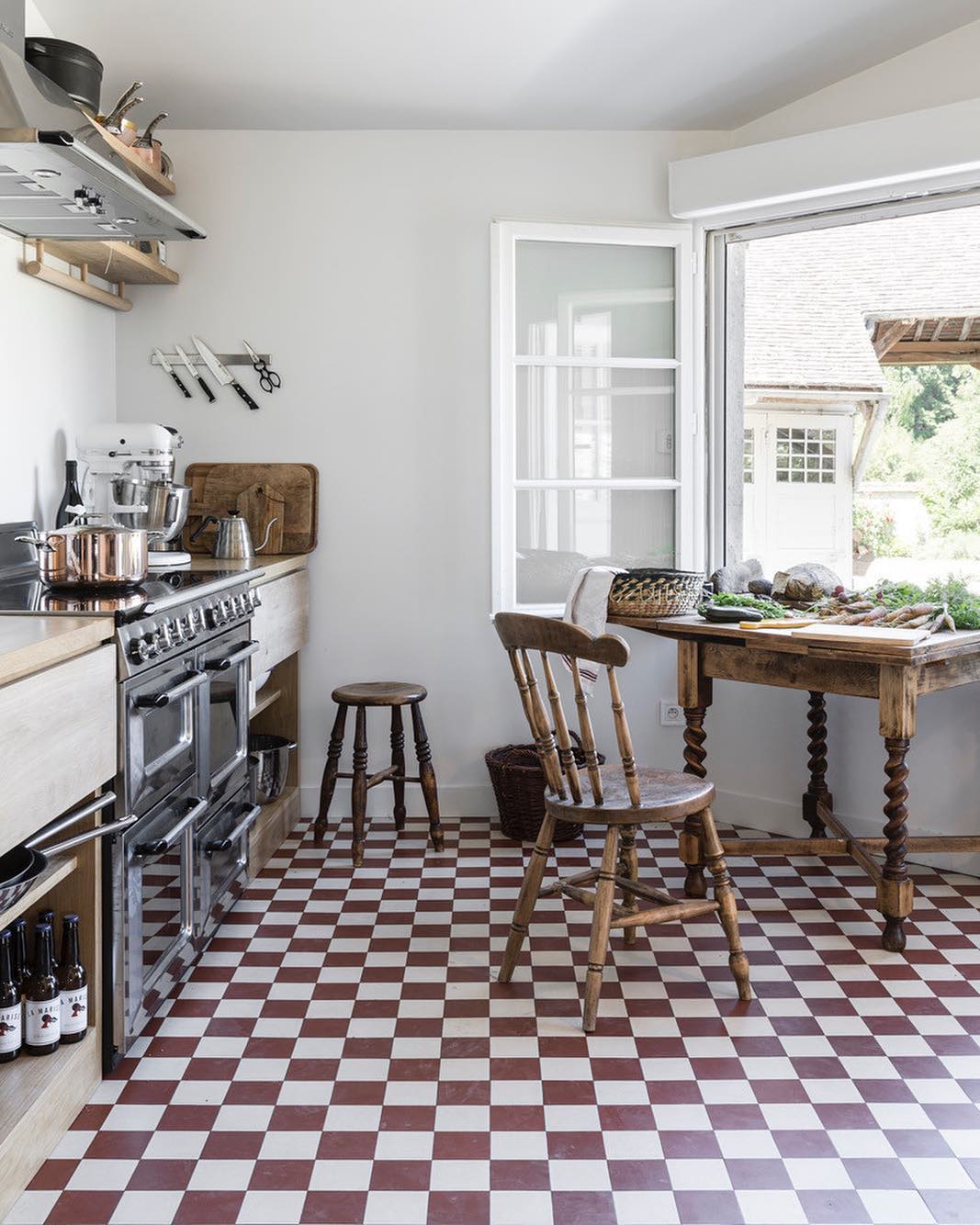 It's hard to choose a favorite room from the @gesahansen family home, but the kitchen is so beautiful that it charmed us immediately! Simple but perfectly balanced, it combines wooden decorative furniture (typical for Farmhouse), geometric floor tiles that give the edge and white walls for balance. And this wonderful window with a rural landscape!
Fairy Tale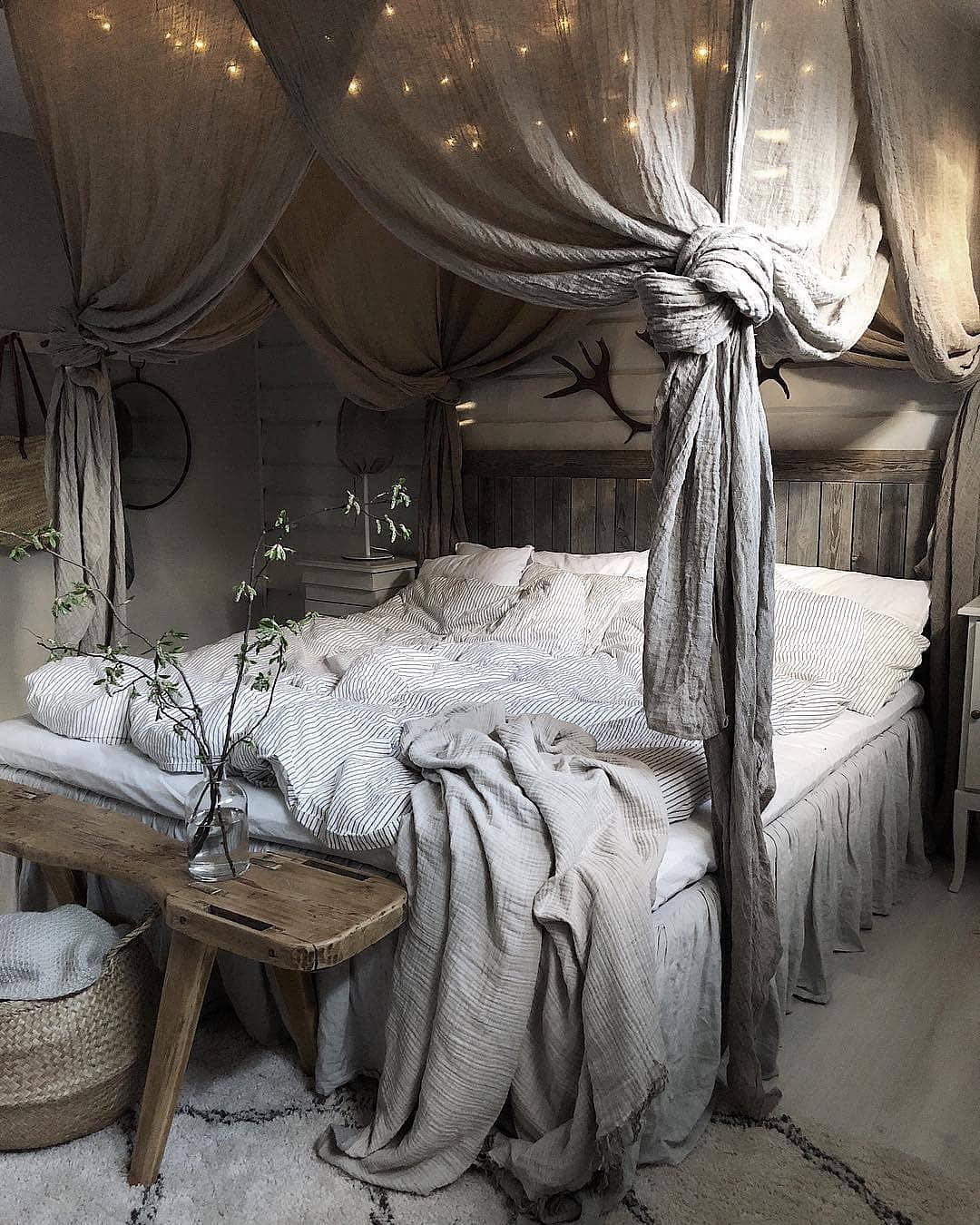 Bedroom of Emmy Sundstrom from Sweden looks like a movie set. A large four-poster bed, Moroccan rug, dark wood and antlers on the wall create a unique, "adventurous" and magical atmosphere. The colors are equally delightful – soft gray, beige and brown have a soothing effect and provide a relaxing sleep.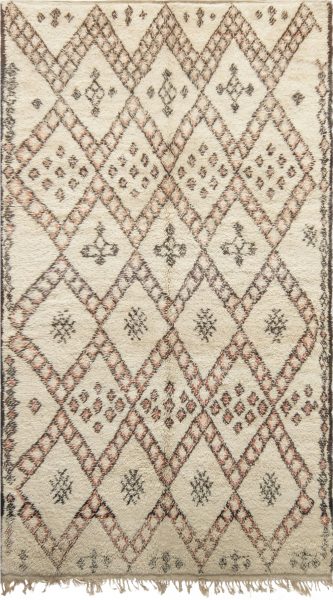 Wall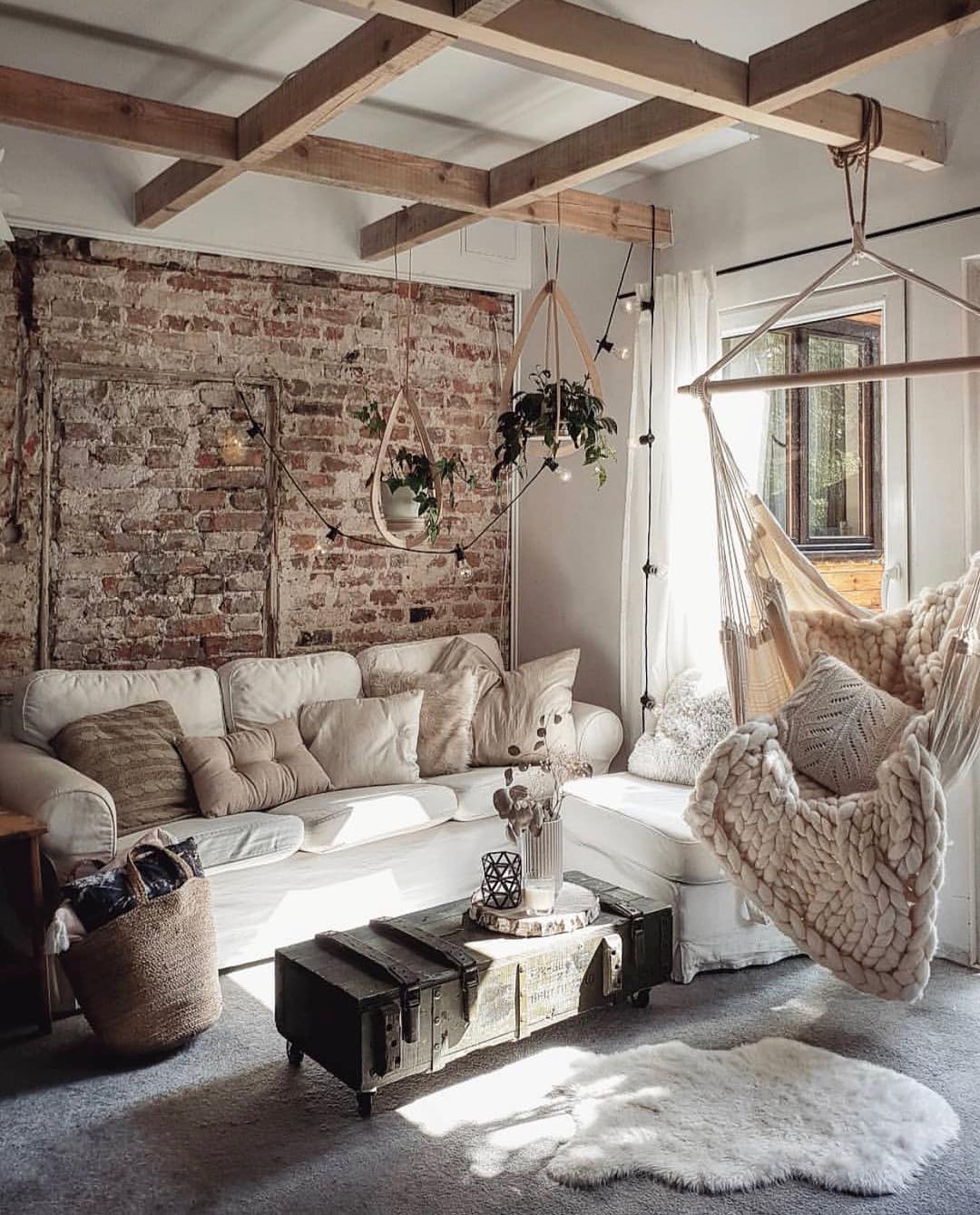 The living room of the Polish blogger Marzena Marideko is also maintained in a similar style. The brick wall adds a creative, loft-like character, as do the boho accessories such as a hammock or macramés with potted plants hanging from the ceiling. The cherry on top is replacing wooden floor with decorative concrete, which visually relieves the interior.
Ferns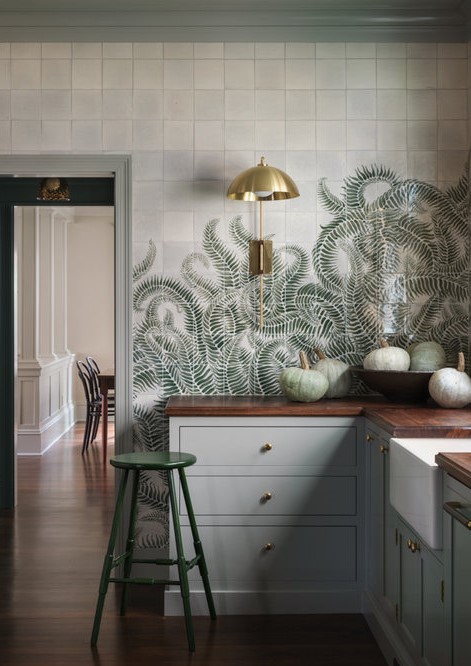 In a Portland's craftsman's kitchen there is a hand-painted mural with ferns that took designer Mira Eng-Goetz almost a week to paint. A mural is a clever way to create a "view of the garden" effect in the kitchen with windows overlooking the facade of the neighboring residential building. Smart and how chic!
Tub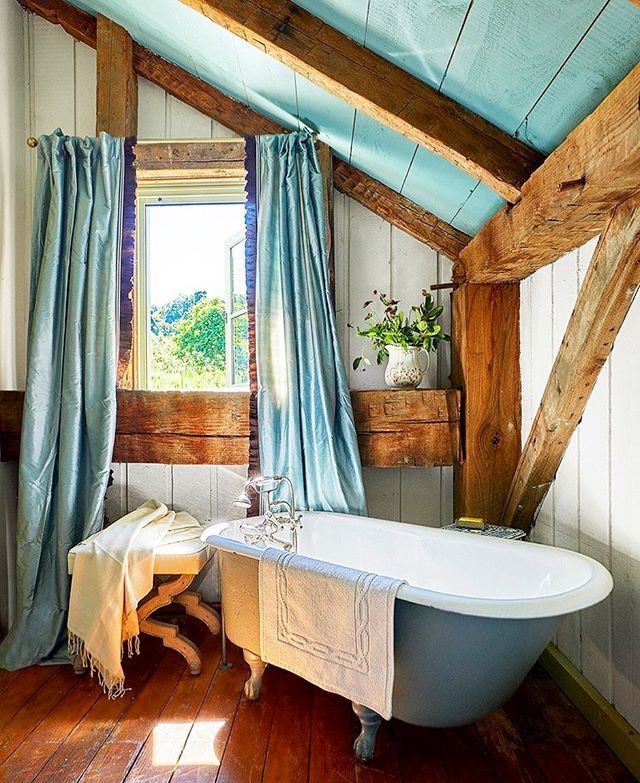 The house, located in the pastures of Dutchess County in New York, for some time remained deserted, its windows broken, no kitchen and … a bathtub standing in the middle of the living room. Today, this place is breathtaking thanks to the interior decorator Mieke ten Have. This bathroom makes us want to move to the countryside.
Books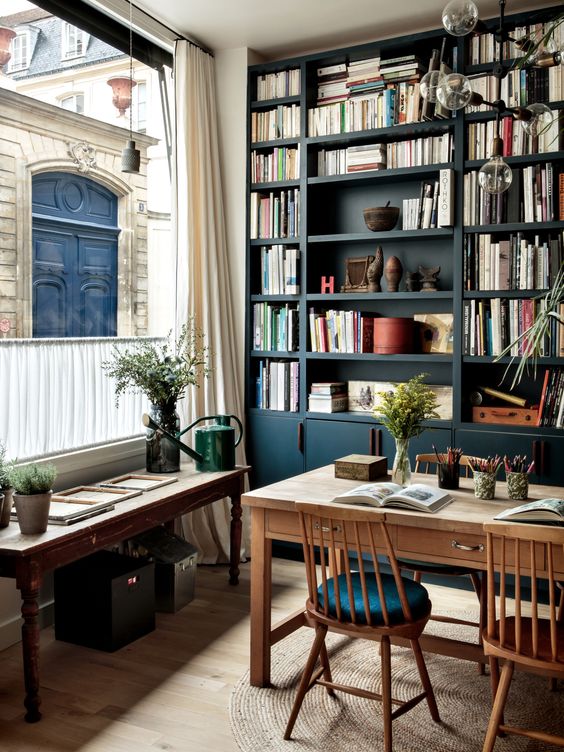 Much more artistic than the spaces he designs for his clients, the family home of architect @camillearchitectures in Marais is the result of combining what used to be a studio with a smaller family living space to create a light-filled duplex. We fell in love with the style of this interior – wooden furniture, plants and an amazing cupboard full of books.
Pets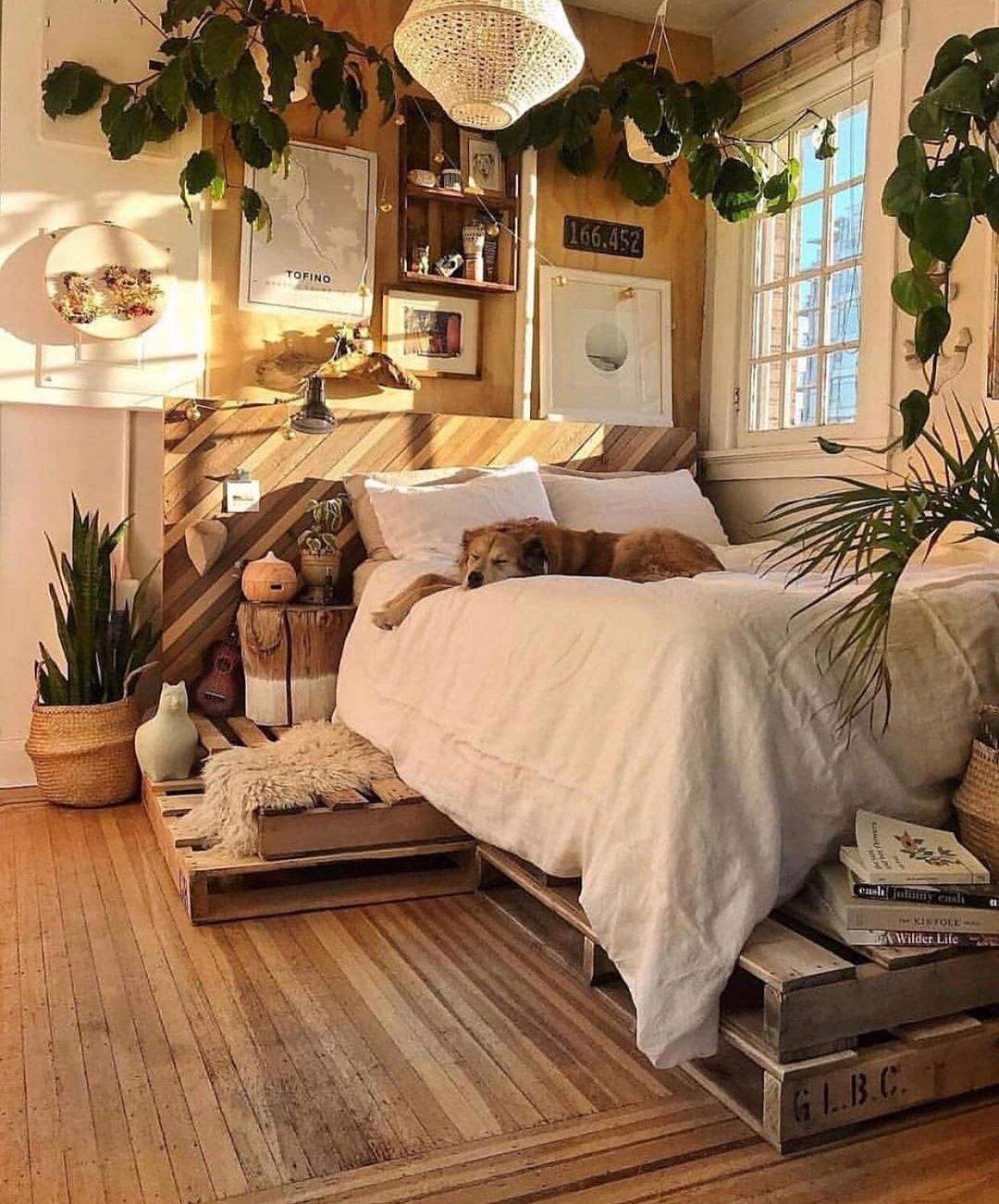 The bedroom of the well-known Canadian blogger and Instagrammer Brittany (@brittanyshmyr), is a place that captivates not only people, but also animals. The floor made of old boards, pallets instead of a bed and the wooden headboard created here an unpretentious, but at the same time extremely stylish space. A decorative chandelier and ubiquitous plants give this bedroom the atmosphere of an old orangery.
Mix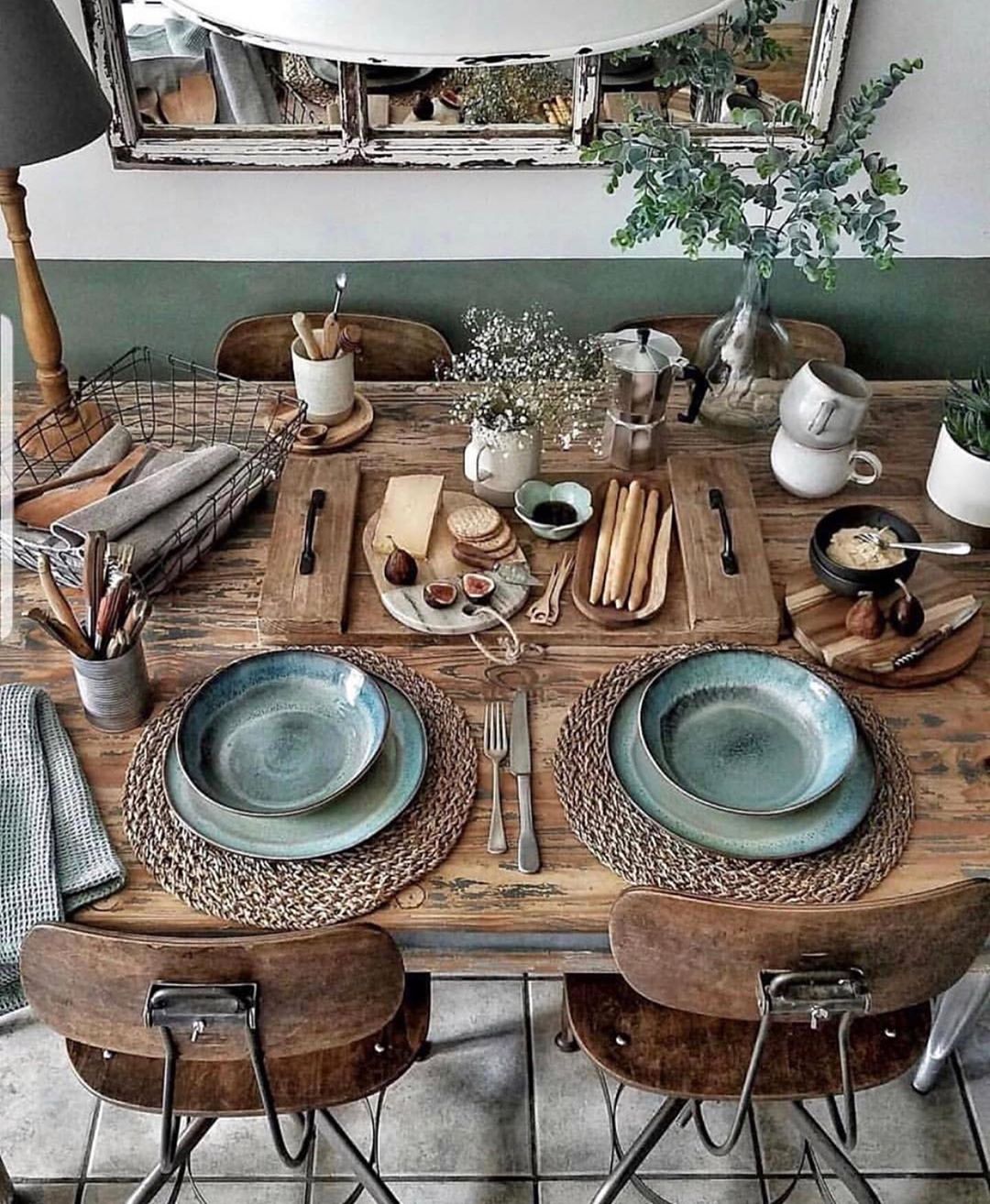 The home of the blogger Yvonne Purcell is a real oasis of Farmhouse and Boho styles. Everything, from the colors on the walls, through furniture to table decorations, looks just on point here. We really like the color combination of extinguished greenery (sage) with dark, rustic wood, additionally decorated with knots. Yvonne is a champion of combining seemingly mismatched elements – chairs in the dining room look like taken from an old school, and yet they perfectly fit in.
Fireplace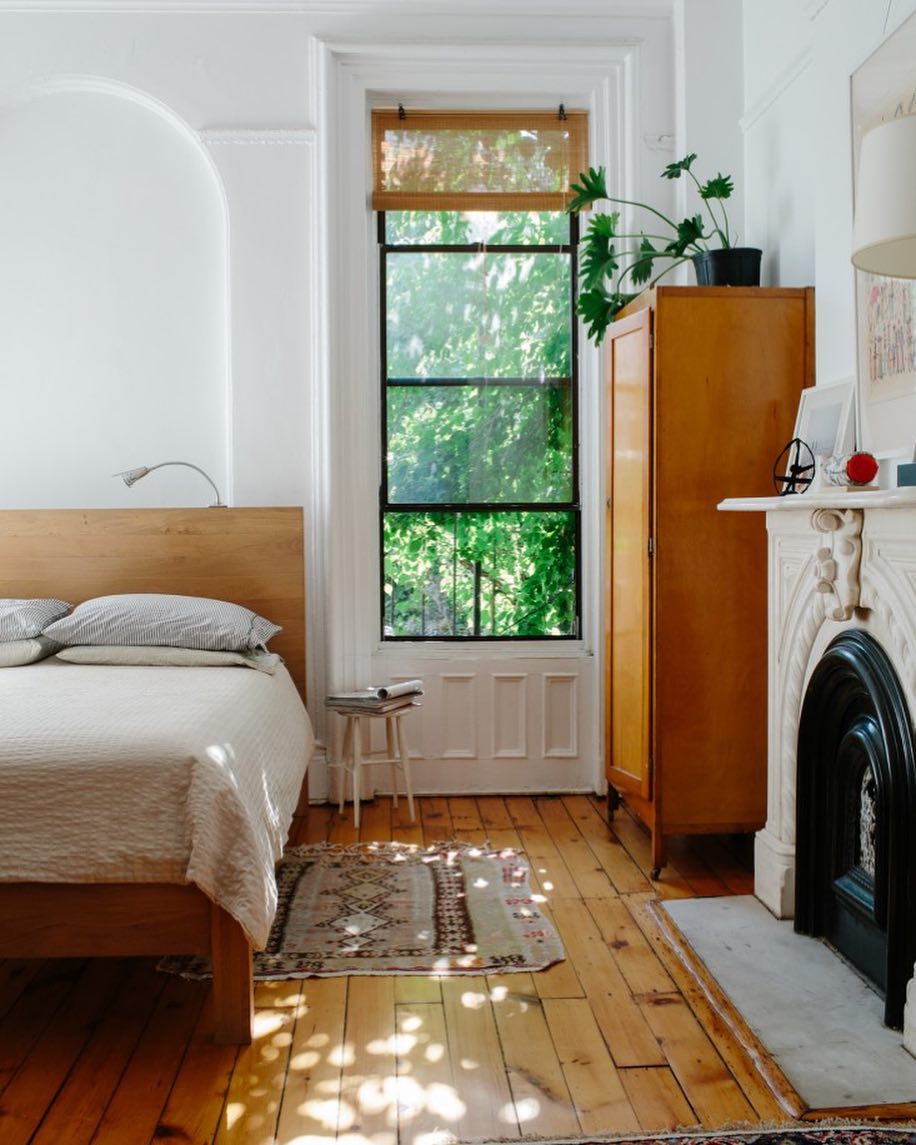 This extremely cozy bedroom was designed by Lena Corwin, a textile designer. This time, wooden furniture and floors characteristic for Farmhouse have been combined with architecture reminiscent of a Paris apartment. Decorative fireplace and white walls with stucco make the interior look original and stand out from other Farmhouse-inspired bedrooms.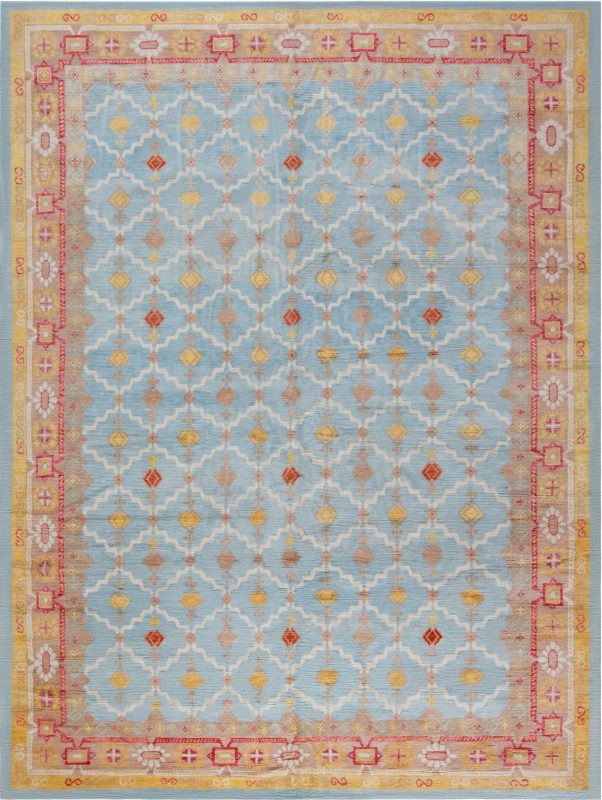 Height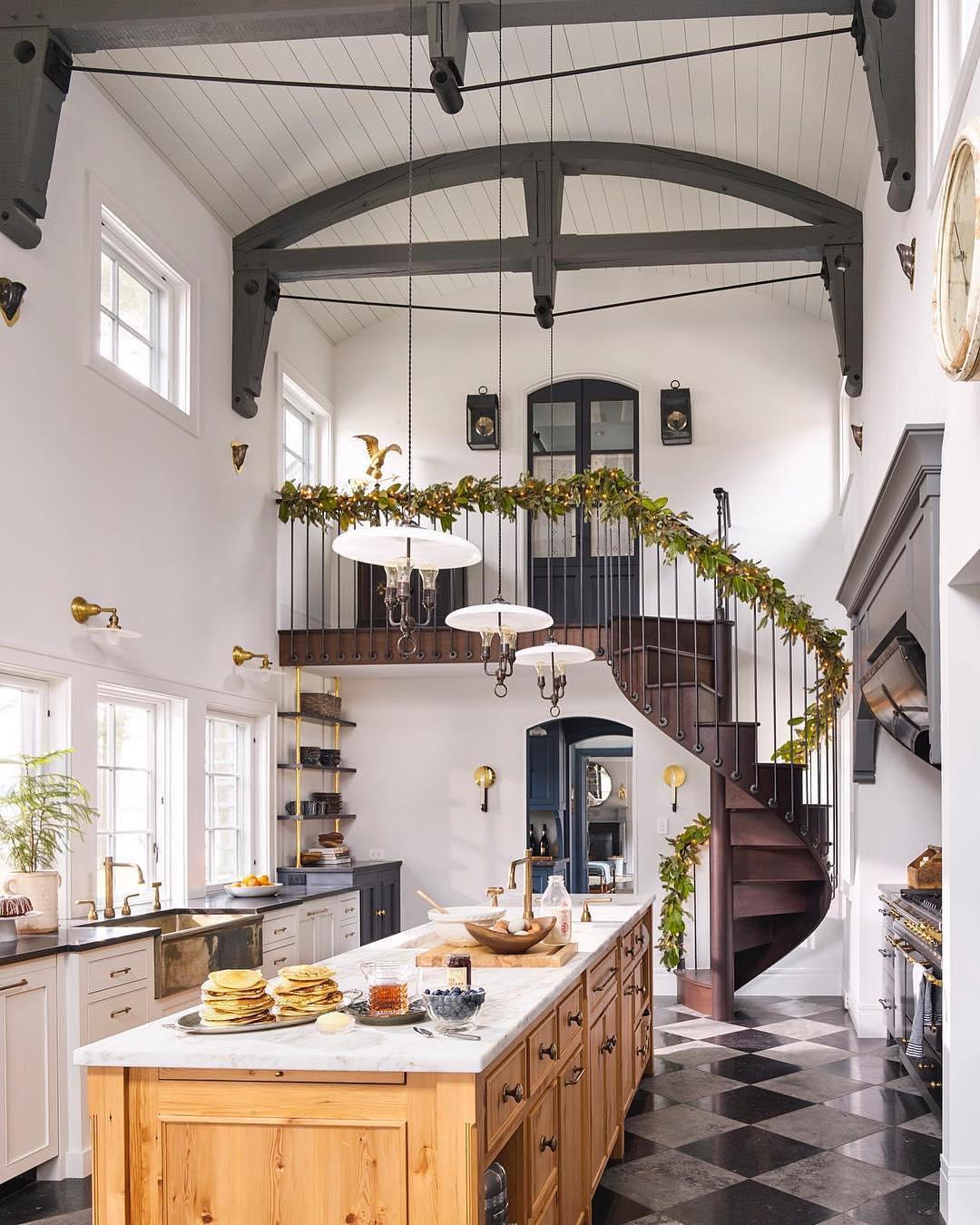 Another beautiful kitchen on our list, this time designed by the Chapman Design company from Texas. The high ceiling decorated with dark beams makes a colossal impression, especially when combined with lamps hanging from it. A bit lofty character of this interior is broken by a wooden island and a floral wreath stretching over the railing of the stairs.
DORIS LESLIE BLAU CAN HELP YOU FIND THE RIGHT PERSIAN CARPET OR ORIENTAL RUG. WE HAVE A LARGE SHOWROOM IN NEW YORK CITY PLUS ONLINE CATALOGS AND SUPPLEMENTARY INFORMATION. FOR HELP CHOOSING A PRODUCT FOR YOUR NEEDS, CONTACT US ONLINE OR CALL 212-586-5511.