Authentic Persian carpets are considered one of the most beautiful kind of textiles by aficionados and collectors alike. It is no surprise, considering their beautiful design, vivacious colors and impeccable quality. However, as classification of Persian rugs can be quite complicated, some people often confuse them with other kinds of rugs.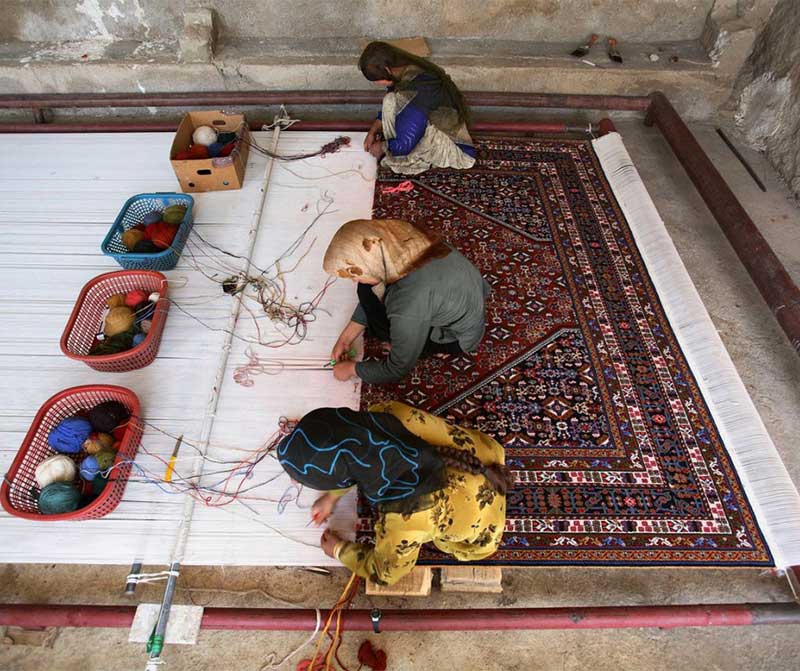 If you ever asked yourself "what exactly is a Persian carpet?" you came to the right place.
Most important thing when classifying a Persian carpet is to learn where it was made. Authentic pieces are being woven exclusively in Iran and surrounding areas that once composed the Persian Empire. Weaving in Iran is considered a part of local tradition so even small tribes often have their own designs and techniques. Most of the time the village where the rug was made is reflected in its name. Tabriz, Qom, Kerman or Isfahan are all major weaving centers whose products where named after them. Carpets made in different countries can never be called Persian, no matter their appearance or age. Although nowadays synthetic and machine-made carpets are very popular, the majority of authentic Persian rugs are made of natural fibers, such as cotton, silk and wool, and are handmade. This is one of the major factors behind their high price – weaving a rug by hand can take a lot of time and skill and fibers from local sources are never. Persian carpets are not only a piece of decor – they are a part of Iranian identity and history. Because of recent revival of traditional crafts, numerous modern artisans copy techniques used by masters in the past, which include usage of natural dyes. While Persian carpets usually have soft piles, several kinds of flat-woven rugs also exist – stunning Kilims are a great example of this.