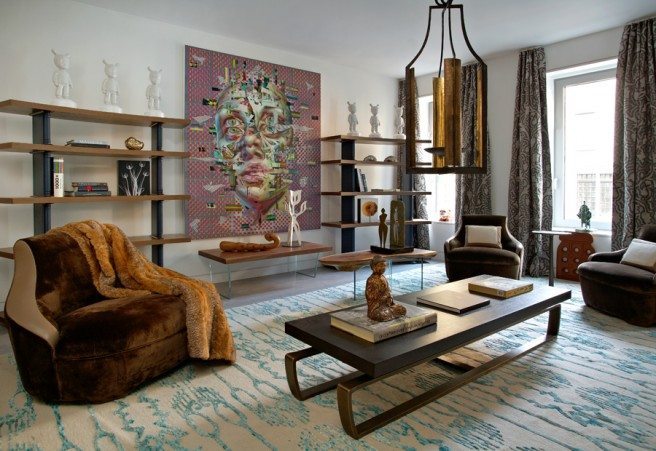 When developer Kate Shin decided to renovate her five-story carriage house on the Upper East Side, she didn't do anything by half measure. The sumptuous home is replete with sculptural garden, $100,000 just in kitchen appliances, and motorized skylights fabricated in Germany, and the house takes its name from the 23-foot-hight indoor waterfall Shin can enjoy from her dining table.
Ivanka Trump and Inson Wood teamed up to promote the property and Shin hired architect Toshiko Mori to help modernize the home, which was built in 1899.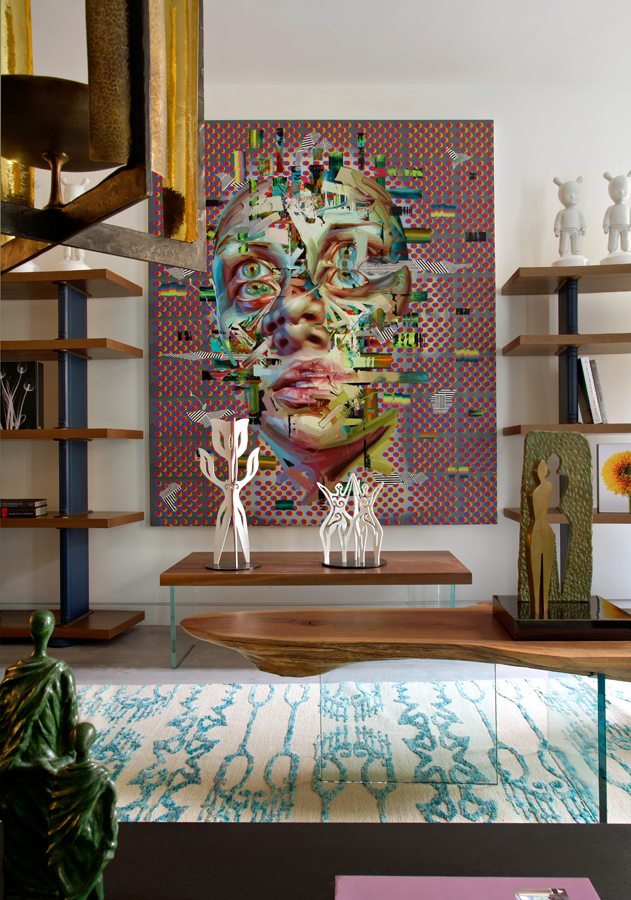 Waterfall Mansion frequently hosts festivals and arts events. Our Contemporary Ikat Rug featured in the room pictured above was the perfect choice for a space that places such a high value on artistic collaboration.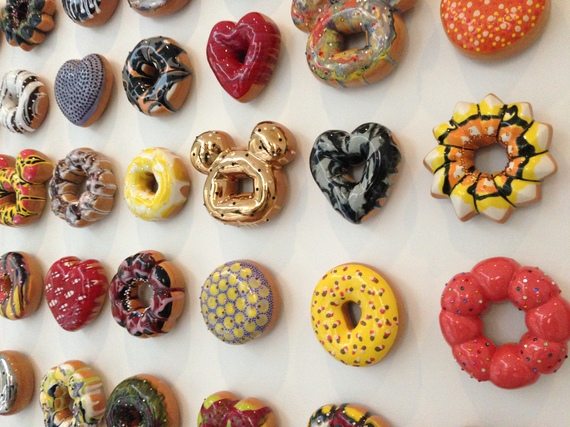 Waterfall Mansion frequently hosts New York's well-heeled creative set, but Shin has been sure to promote emerging artists in her space too. "People remember emotional experiences. When emotion is attached to a place that is value," Shin told Epoch Times in an interview.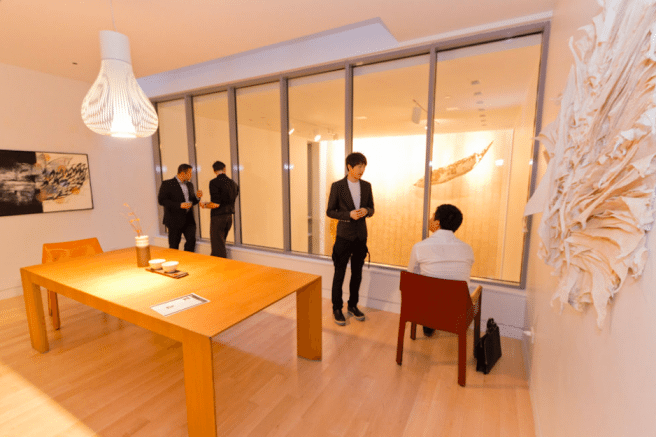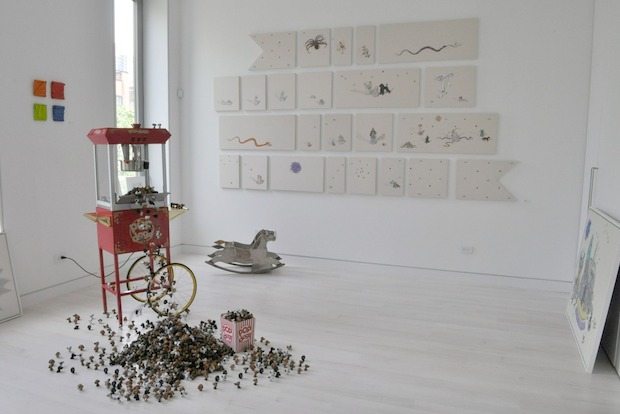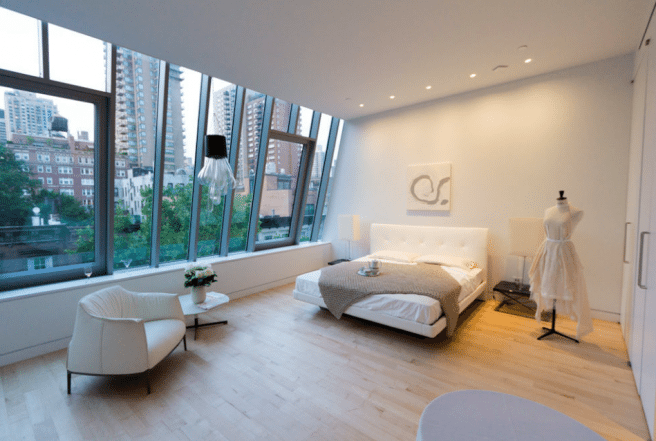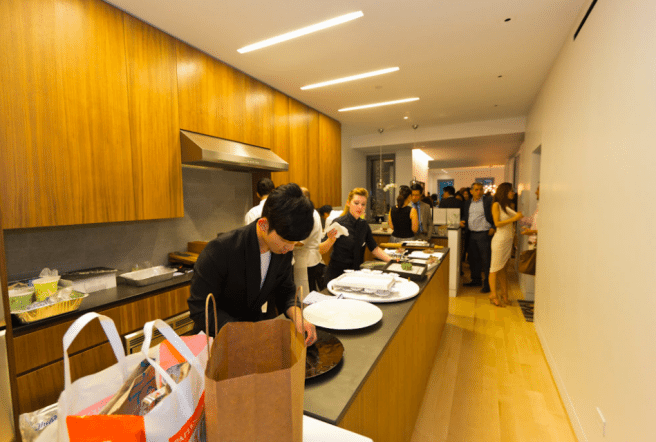 To see more photos of this fabulous home, check out Curbed and to learn more about the property itself and its events go here.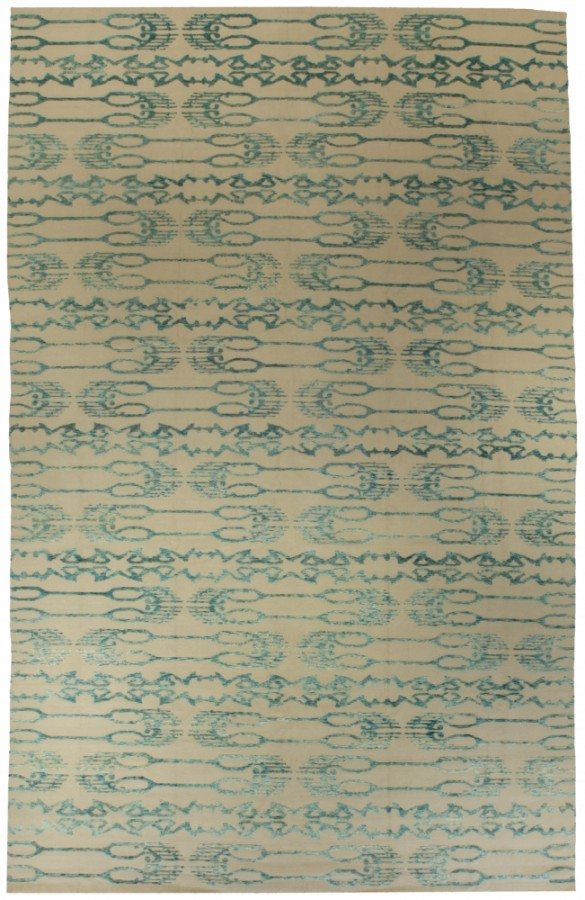 About the rug: The Baikal Ikat is a bespoke hand-knotted rug with a looped wool background and blue silk patterning. Check out more of our new and custom rugs here.