We're still swooning over all the amazing design on display at last week's Met Gala. This year's theme was Charles James: Beyond Fashion, a tribute to the man widely regarded as America's first high-fashion designer (and an inspiration to Christian Dior) whose work dealt with architectural elements and manipulating the human silhouette.
There was much speculation ahead of time as to how attendees would interpret Anna Wintour's "white tie and decorations" dress code, and the results did not disappoint. Many women wore dresses with strong linear and structural elements.
The trickle-down effect of high-fashion is no secret, and so perhaps we shouldn't be surprised that Topshop made a strong showing on the Red Carpet. Other populist notes included Kirsten Dunst's Star Wars dressby Rodarte, which my inner fangirl loved.
I, for one, am all for fashion accessibility and inclusion. And just as you can expect some of the event's looks to make their way into department stores in coming months, perhaps you'll see them underfoot as well. The New York Times fashion slideshow is worth ogling in its entirety, but here are just a few looks that we loved that could correlate to fabulous rugs and carpets.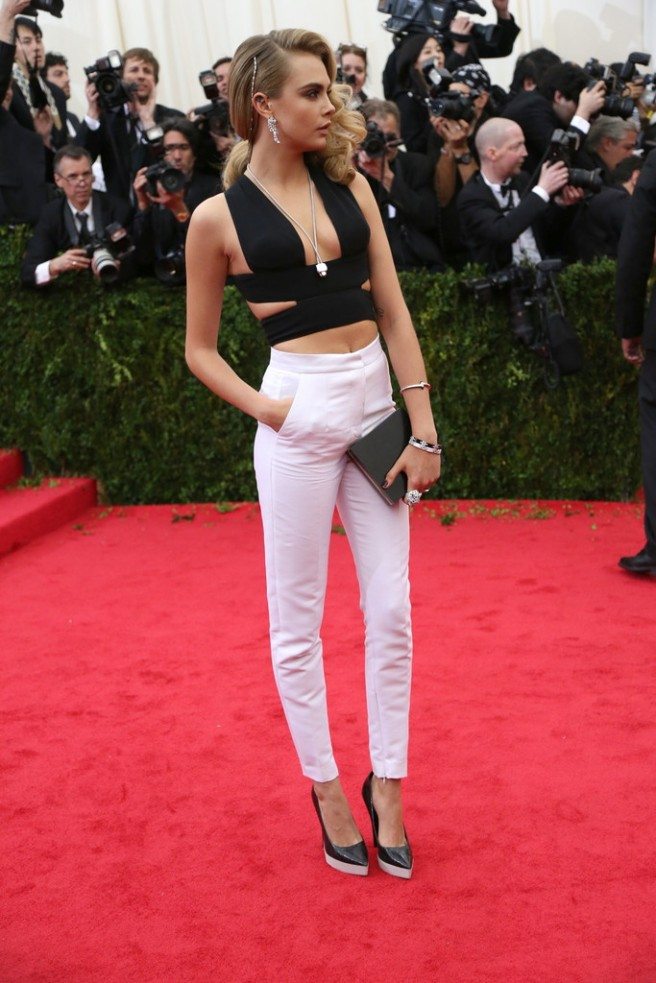 Cara Delevingne was wearing just one of the many Stella McCartney pieces of the evening. She pulls off monochrome and daring cutouts with true class that calls to mind the simple seduction of some of our neutral and Art Deco carpets.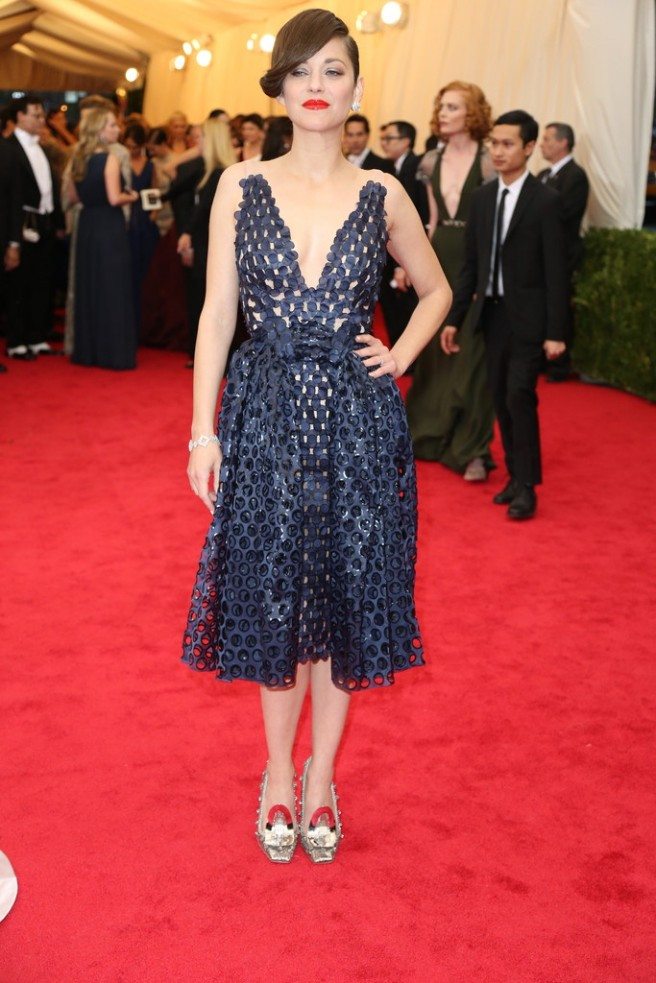 Marion Cotillard's Dior cocktail dress was both sexy and sophisticated with strong textural and geometric elements in the navy fabric, that has patterning similar to our brock rug.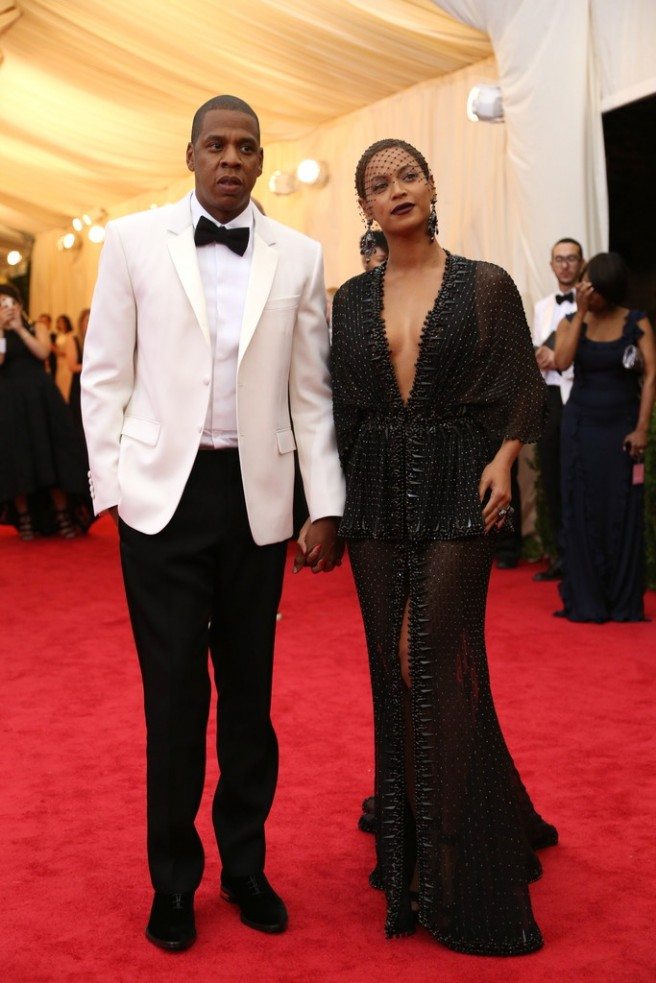 Oh my gosh. We expect only the best from Beyonce … and she delivers it in Givenchy – a daring dress that the birdcage headpiece adds a perfect touch of femininity to. I think Queen Bey would look right at home standing on one of our gothic-era rugs.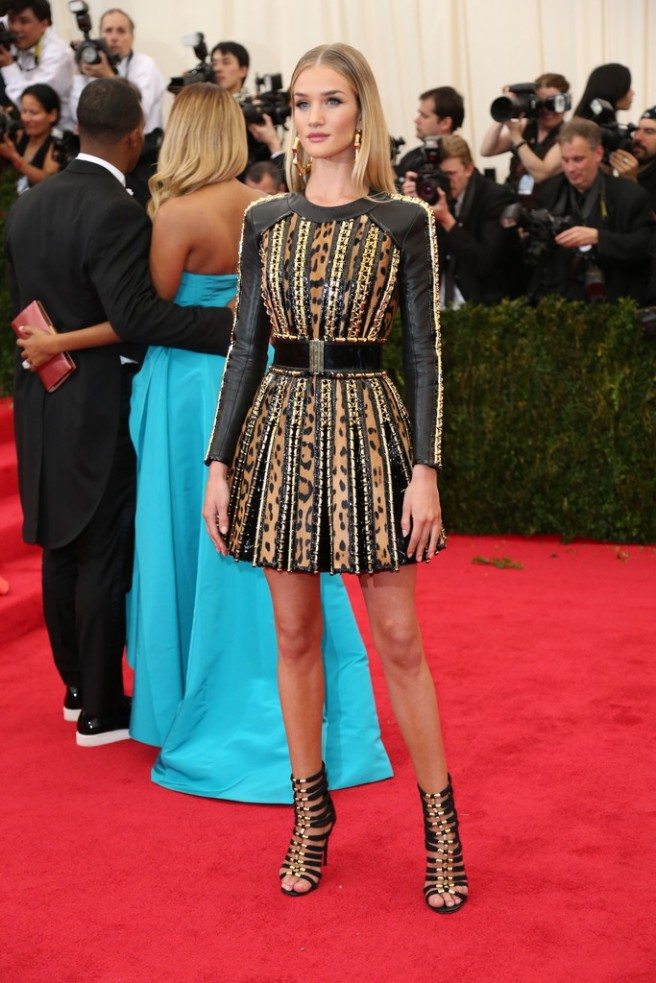 Rosie Huntington-Whiteley has a superb, punky take on animal print with this Balmain dress. Check out some of the possibilities of animal print in our rug and carpet collection here.