There are few artists known for their eccentrics and talent in equal measure. Salvador Dalí, who called himself Divine Dalí achieved eternal fame some can only dream about. His timeless genius is admired decades after his death and his works are beloved by many. The story of his life is just as fascinating as his masterpieces.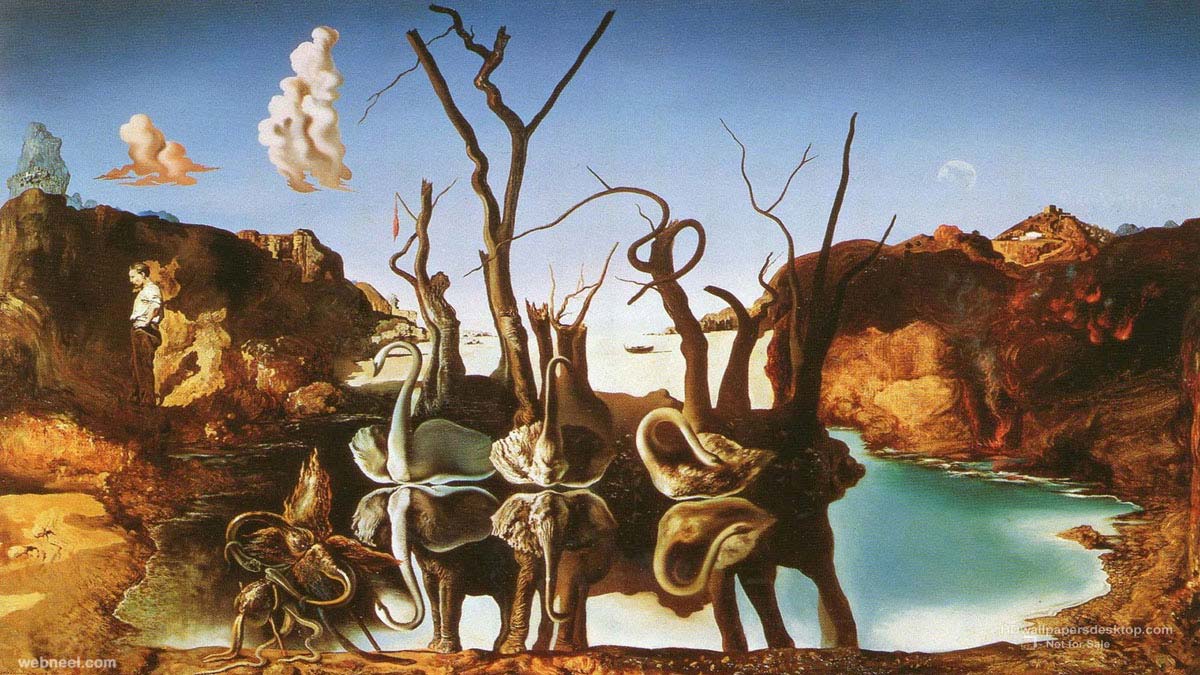 Born in 1904 as Salvador Felipe Jacinto Dalí y Domenech in Spain, he was the eldest surviving son of Salvador Dalí y Cusi and Felipa Domenech Ferres. Named after his elder brother, who died in infancy, Dalí was told by his parents that he is in fact elder Salvador's reincarnation. His artistic talent was discovered at young age and encouraged by sending him to the Colegio de Hermanos Maristas and the Instituto in Figueres in 1916. Few years later Dalí went to Paris, where for the first time he learned about surrealism and met with many famous artists, such as Picasso (whom he recognized as rival) and Rene Magritte. However, his political sympathies towards Spain's fascist leader Francisco Franco led to Salvador's expulsion from the movement. This did not stop him from painting and in 1931 he finished what would be his most famous piece – painting The Persistence of Memory, showing melting clocks in a depressing landscape. Two years before he met the love of his life – Elena "Gala" Dmitrievna Diakonova, who was his lifelong muse.
His death in 1989 was a great loss for the artistic community, who came to adore Dalí's eccentric ways and his ingenious paintings. Nowadays his masterpieces adorn various object from mundane to unusual. Tapestries with his most famous paintings are extremely popular and decorate houses not only of those who love Dalí's art, but also those who admire his way of living and the way he always stayed true to himself.