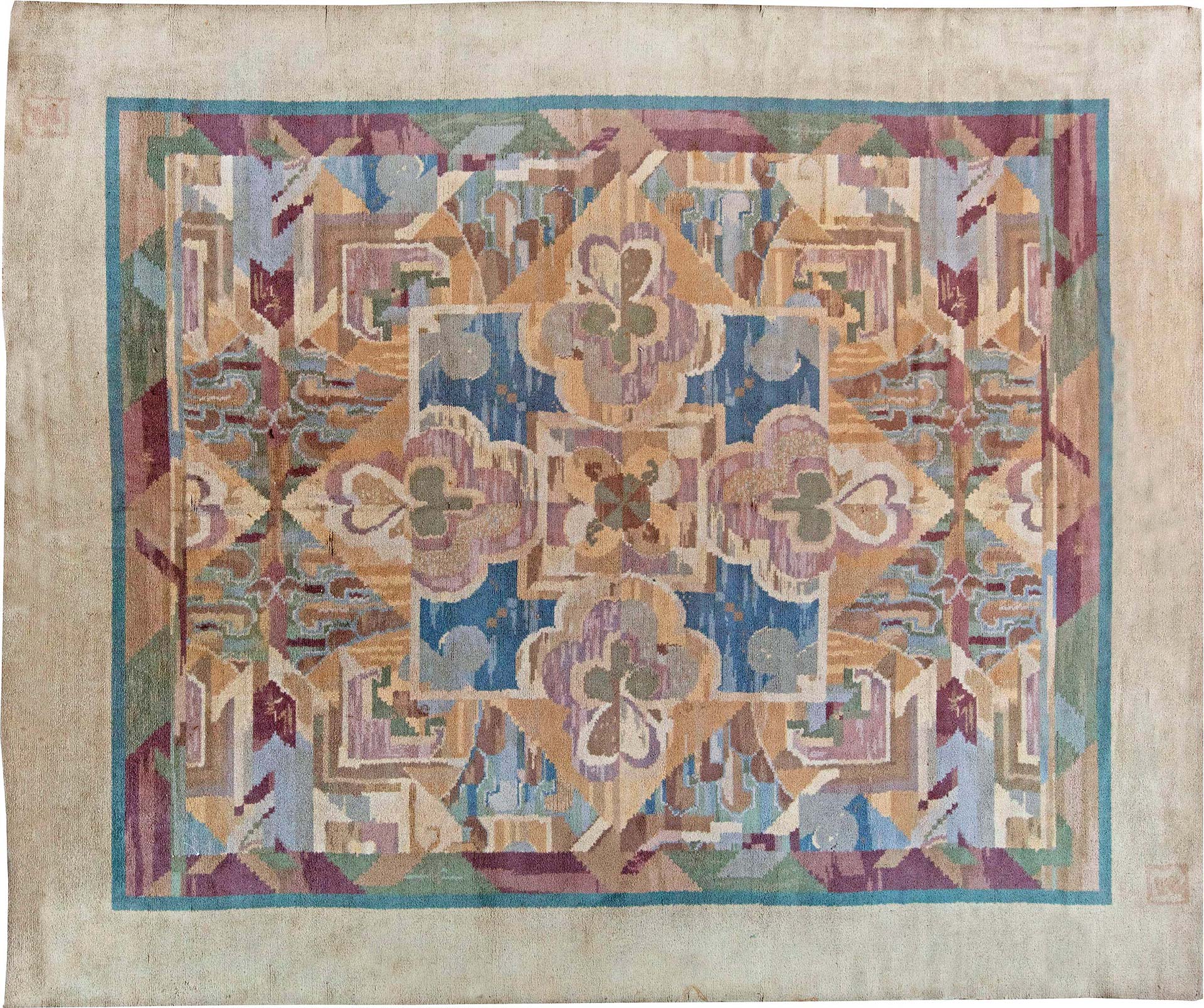 The Doris Leslie Blau Gallery is privileged to carry three rare and historically significant rugs designed by Frank Brangwyn and manufactured by James Templeton & Co, Glasgow, Scotland, in 1930. In our pursuit of collecting valuable pieces of indisputable aesthetic quality and remarkable provenance, we take pride in being able to offer for sale these three Art Deco rugs to our knowledgeable clientele.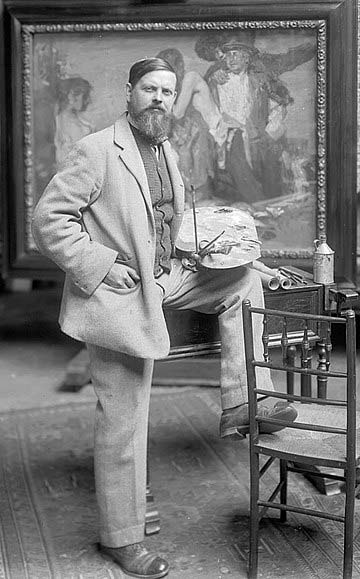 Sir Frank William Brangwyn (1867 Bruges, Belgium -1956 Ditchling, Sussex, England) was a polymath, an artist-craftsman who created murals, oils and watercolors, furniture, textiles, ceramics, stained glass and prints. In his early career, he worked as an apprentice for William Morris' workshop, enlarging designs and tracing drawings.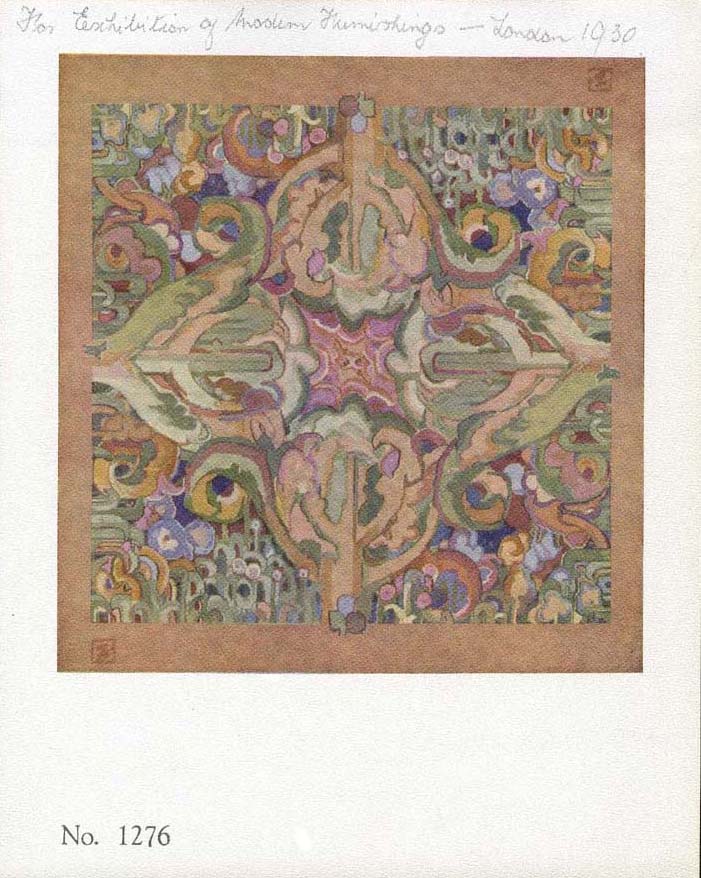 Brangwyn was commissioned by E. Pollard & Co. Ltd, London, to design the fixtures and fittings for two bedrooms, a sitting room and a dining room for their October 1930 exhibition of modern furnishings. The three rugs available for sale at Doris Leslie Blau, or a version of them, were part of that exhibition which makes them truly valuable collector pieces. The rugs were manufactured by James Templeton & Co in Glasgow, Scotland.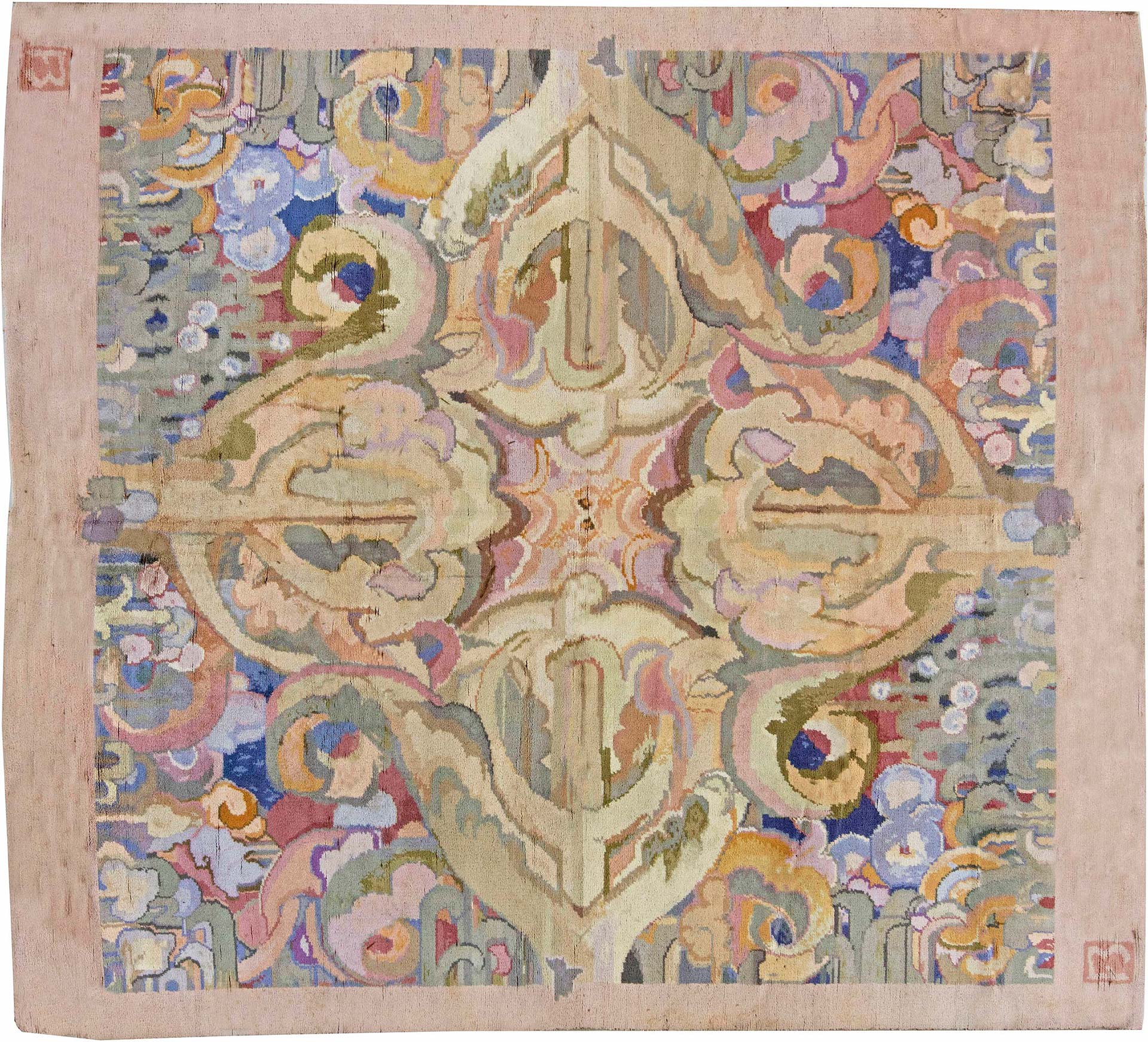 Brangwyn and Templeton's mutual interest was to combine the "Fine Arts" with the "Industrial Arts" to create what they described as "Art in Industry". Moreover, at least one of the rugs they made together for the Pollard & Co exhibition survives to this day in the Textile Collection of the Victoria and Albert Museum in London. The museum's on-line catalogue notes that the carpet has a "Pink-beige ground with a pattern of stylized floral and foliate motifs in pastel shades of pink, yellow, green, blue, purple, white and brown."