Doris Leslie Blau is honored and delighted to have contributed a vintage rug to the stunning space styled by Liz O'Brien for this year's edition of The Salon Art + Design at The Park Avenue Armory. Considering that for more than twenty years Mrs. O'Brien has been pioneering new fields of collecting in the decorative arts, we are thrilled that she selected a piece from our vintage collection for her gallery's display at the fair.
The rug selected by Mrs. O'Brien at our gallery is a vintage Indian piece that's as timeless as it's modern. The geometric all-over design is traditional Indian, with alternating rows of intricate diamonds. What makes the rug modern is the neutral charcoal and ivory color palette, as well as the unevenness of the borders at the short ends.
Vintage rugs are prized for a wide range of designs, a broad palette, use of natural dyes and fibers, great tensile strength and abrasion resistance, and expert color combinations. They are refined pieces of art desired by collectors and interior designers alike.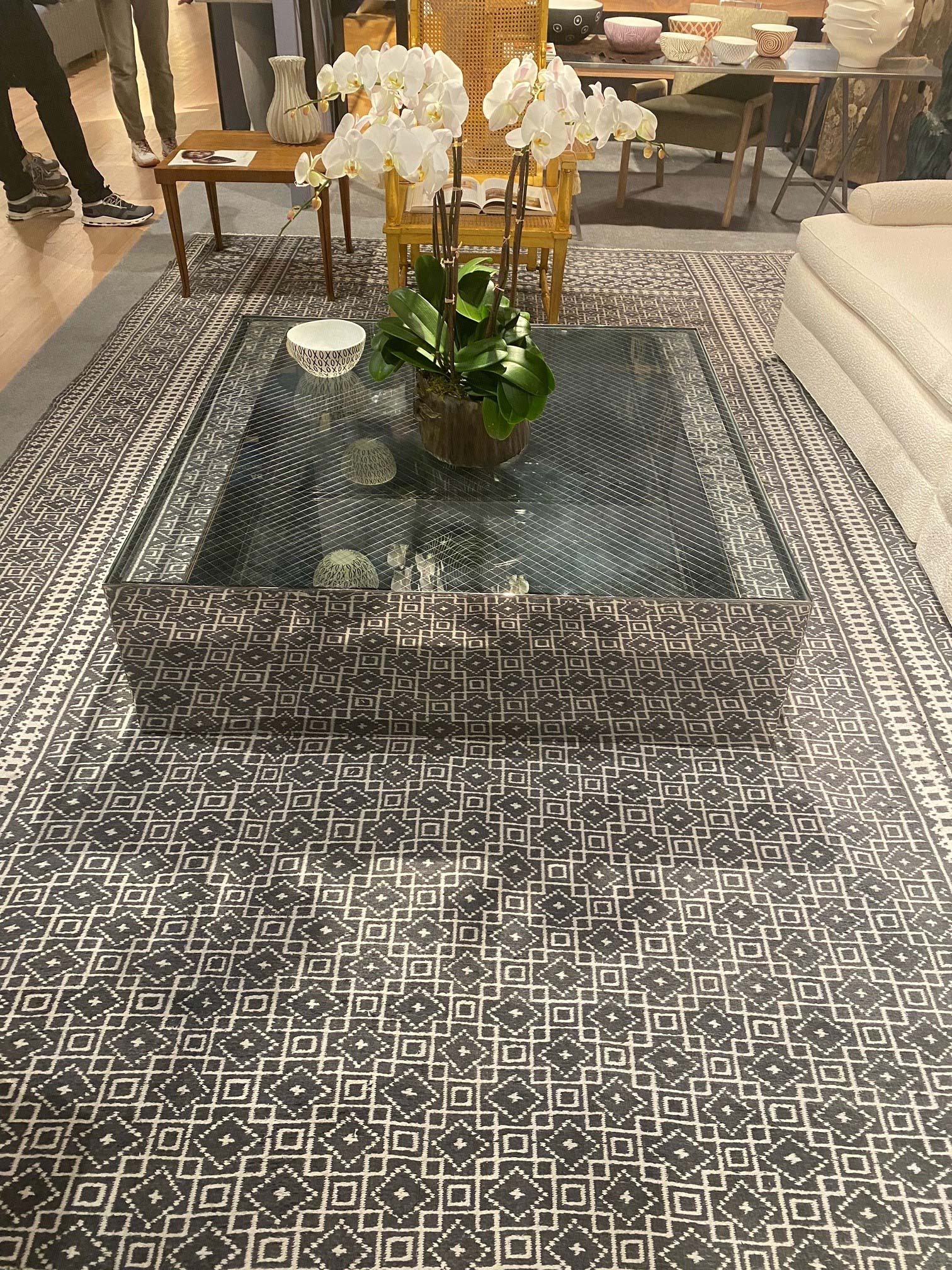 Mixing modern and vintage items is a great way of achieving decorating goals, such as balance and proportion, or showcasing an individual style, in a well curated interior. Adding a vintage piece to an overall modern space gives the impression of an interior that evolved over time. Antique and vintage rugs have the power of bestowing personality to an interior.