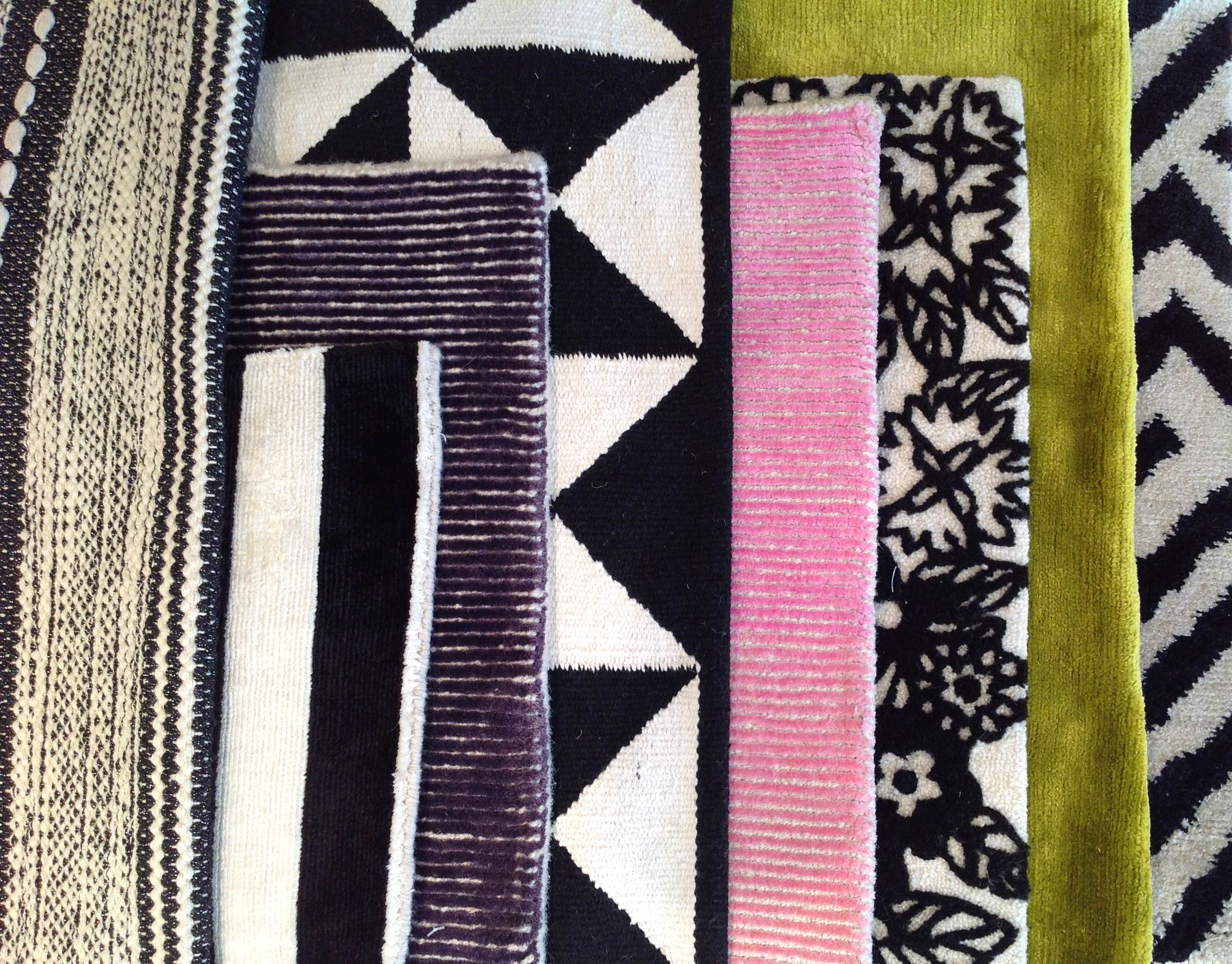 Black and white is timeless; you have the ability to play with all sorts of textures and designs and it will, without a doubt, be classy and refined. To enhance the black and white, we decided to pair it with a bold color; it adds a funky unexpected twist to the traditional black and white look. Black and white with a punch of color is chic and playful.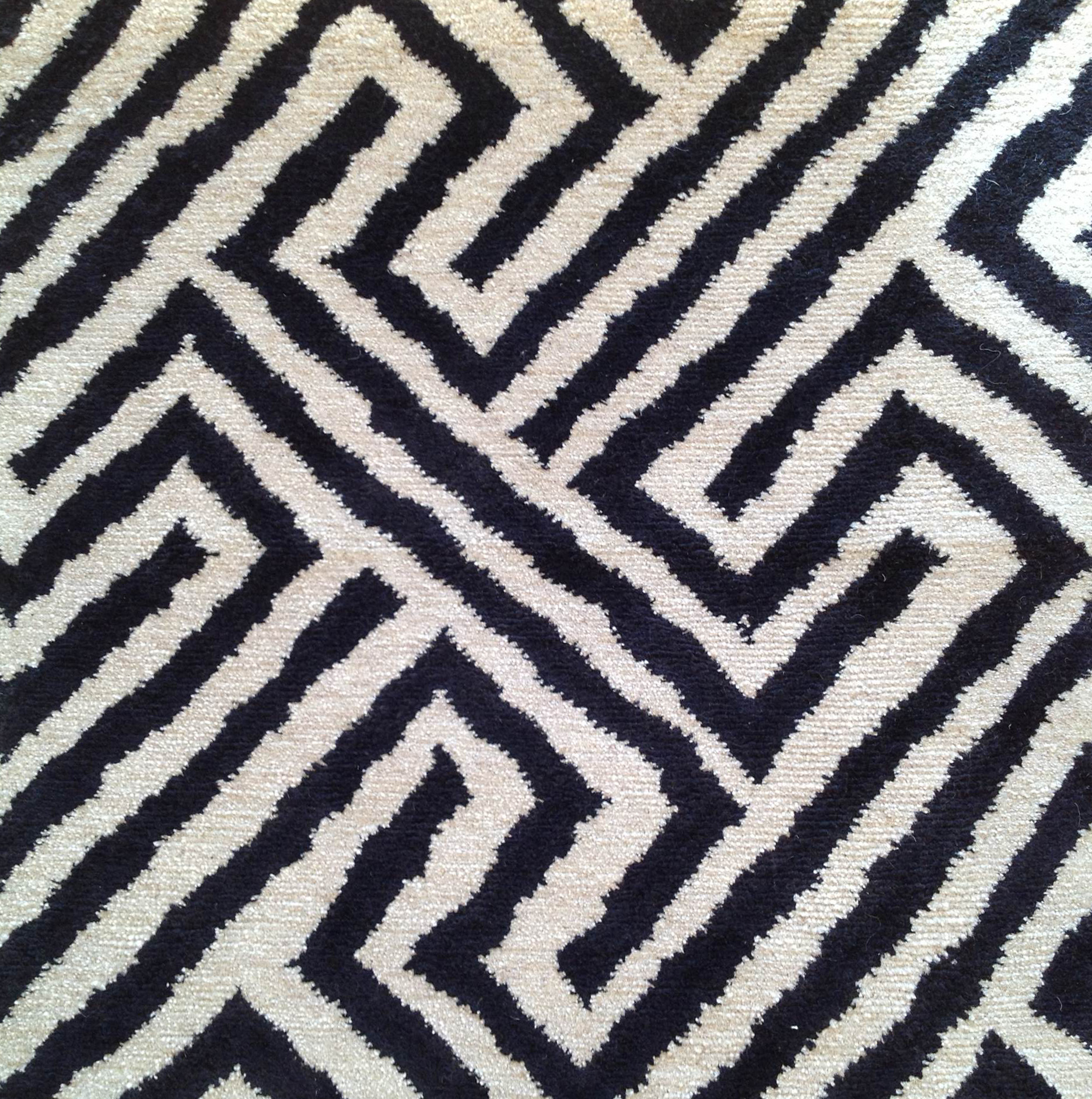 Aloe, Wool and Silk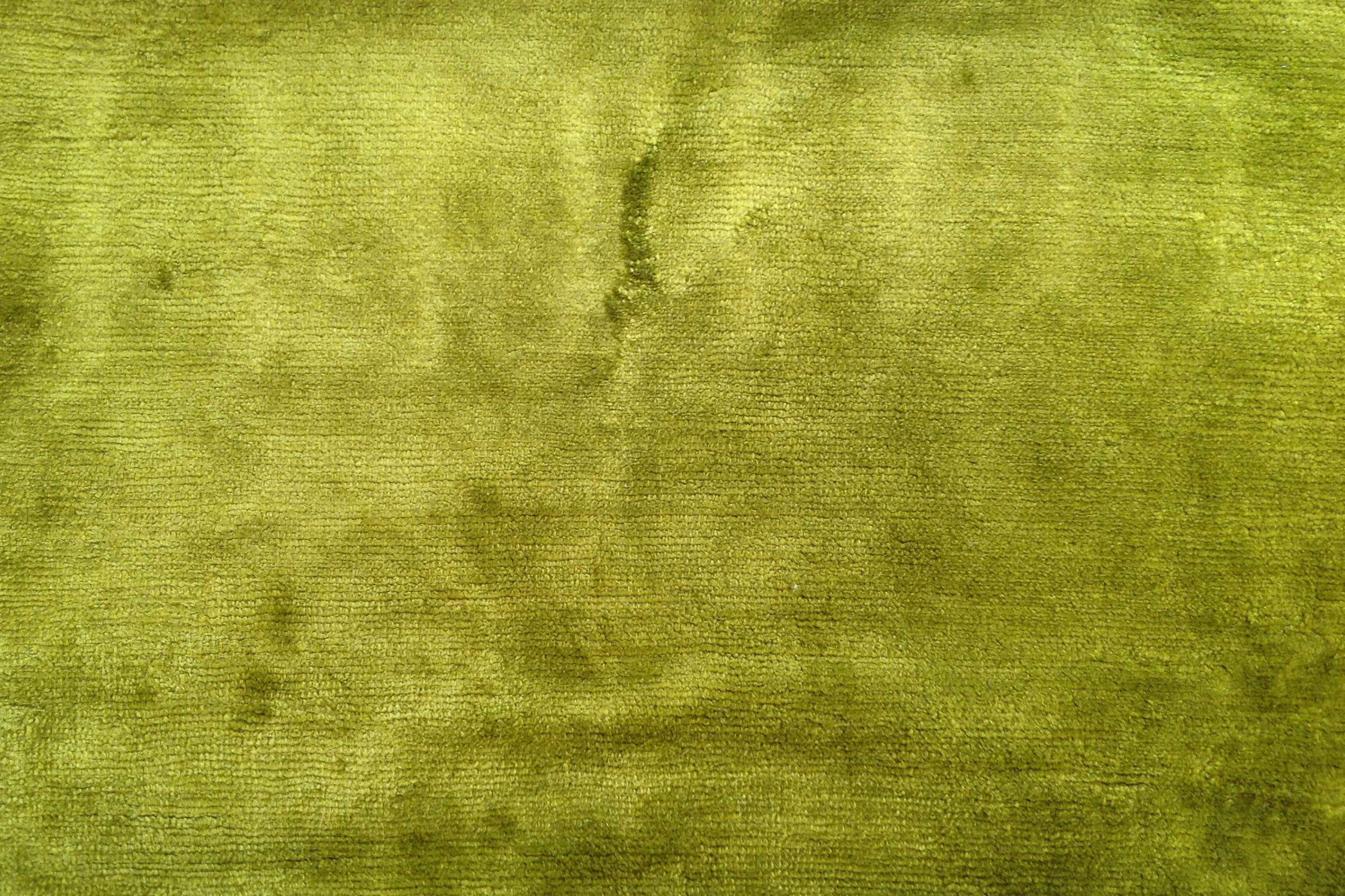 Viscose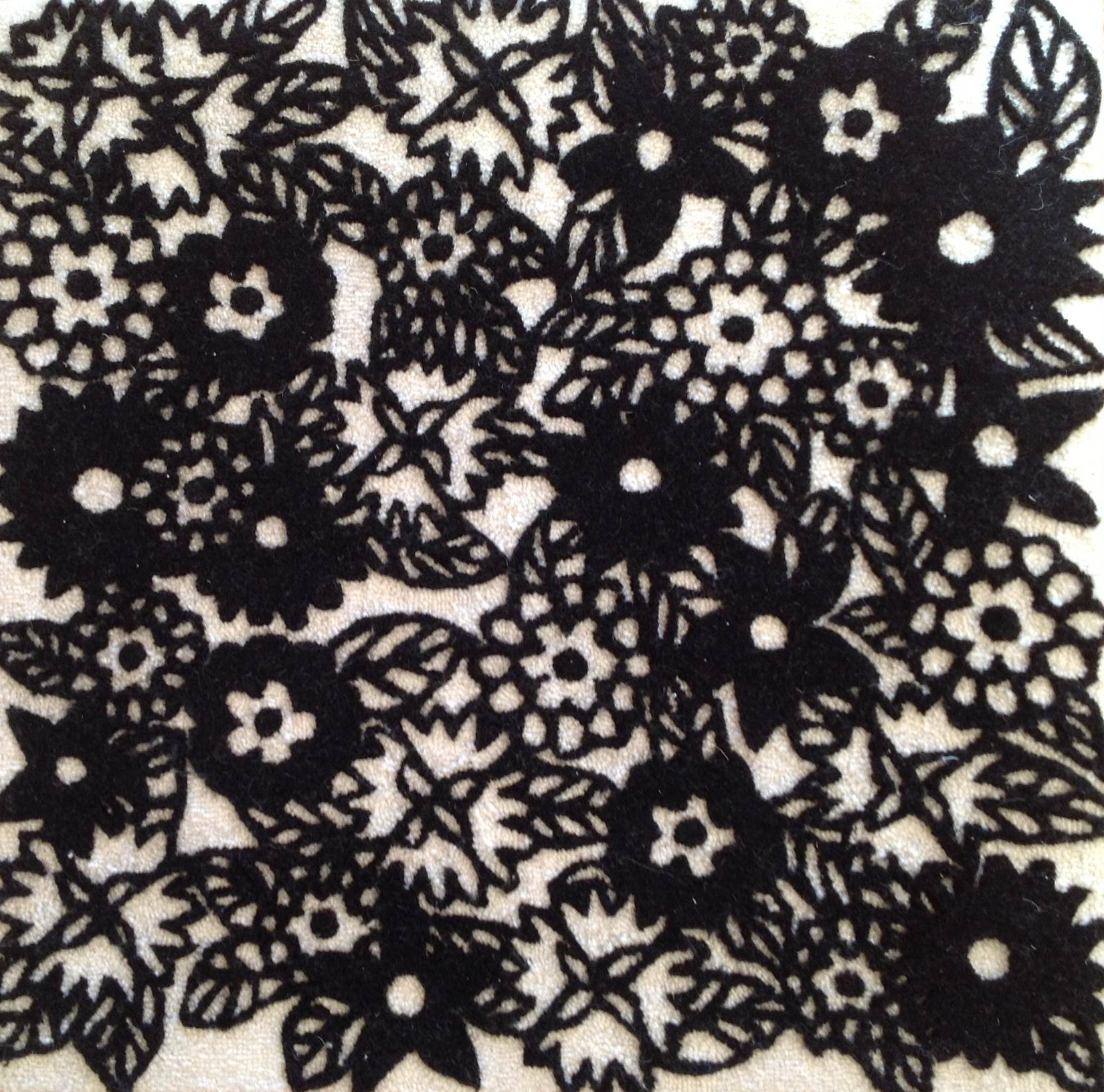 Wool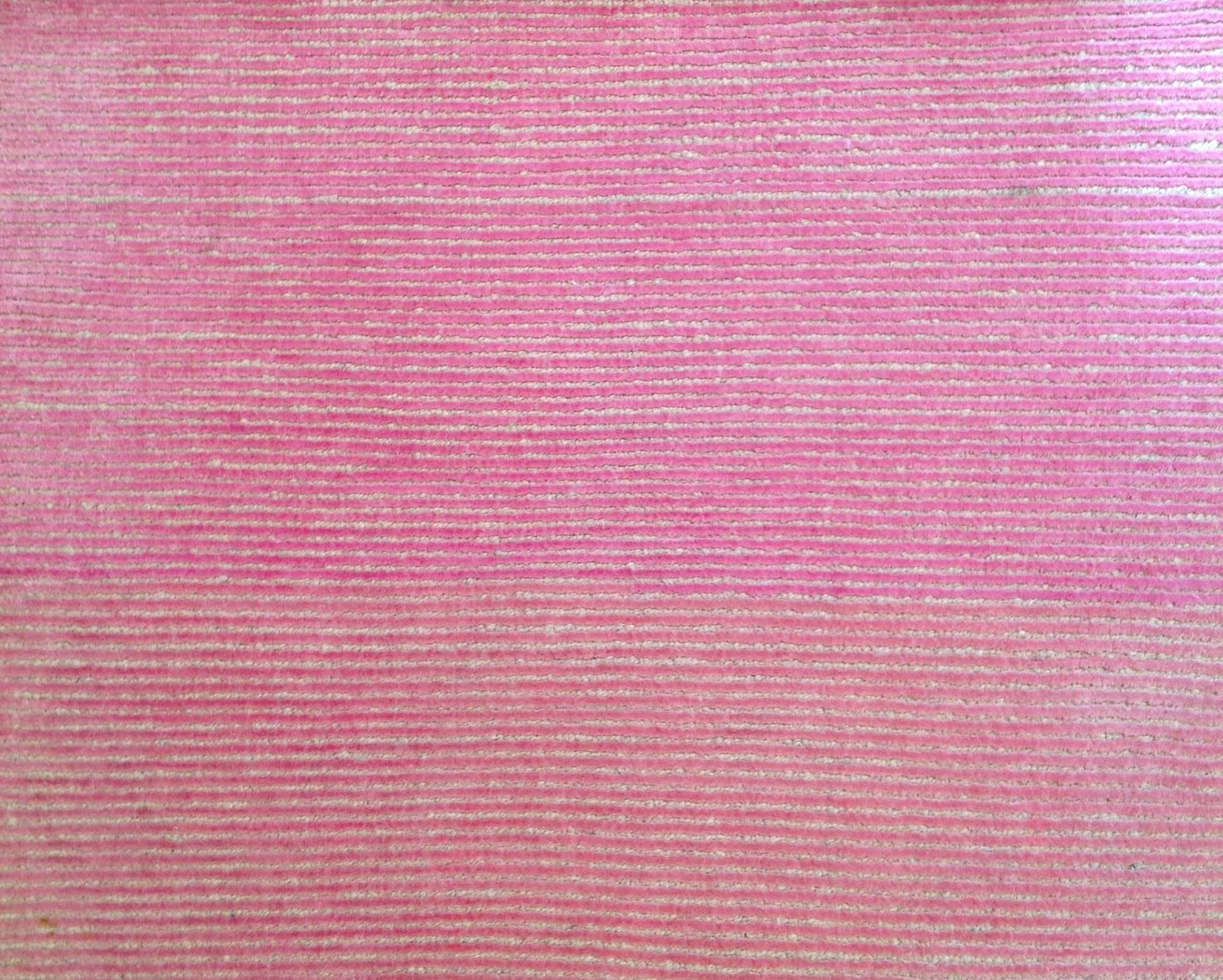 Wool and Silk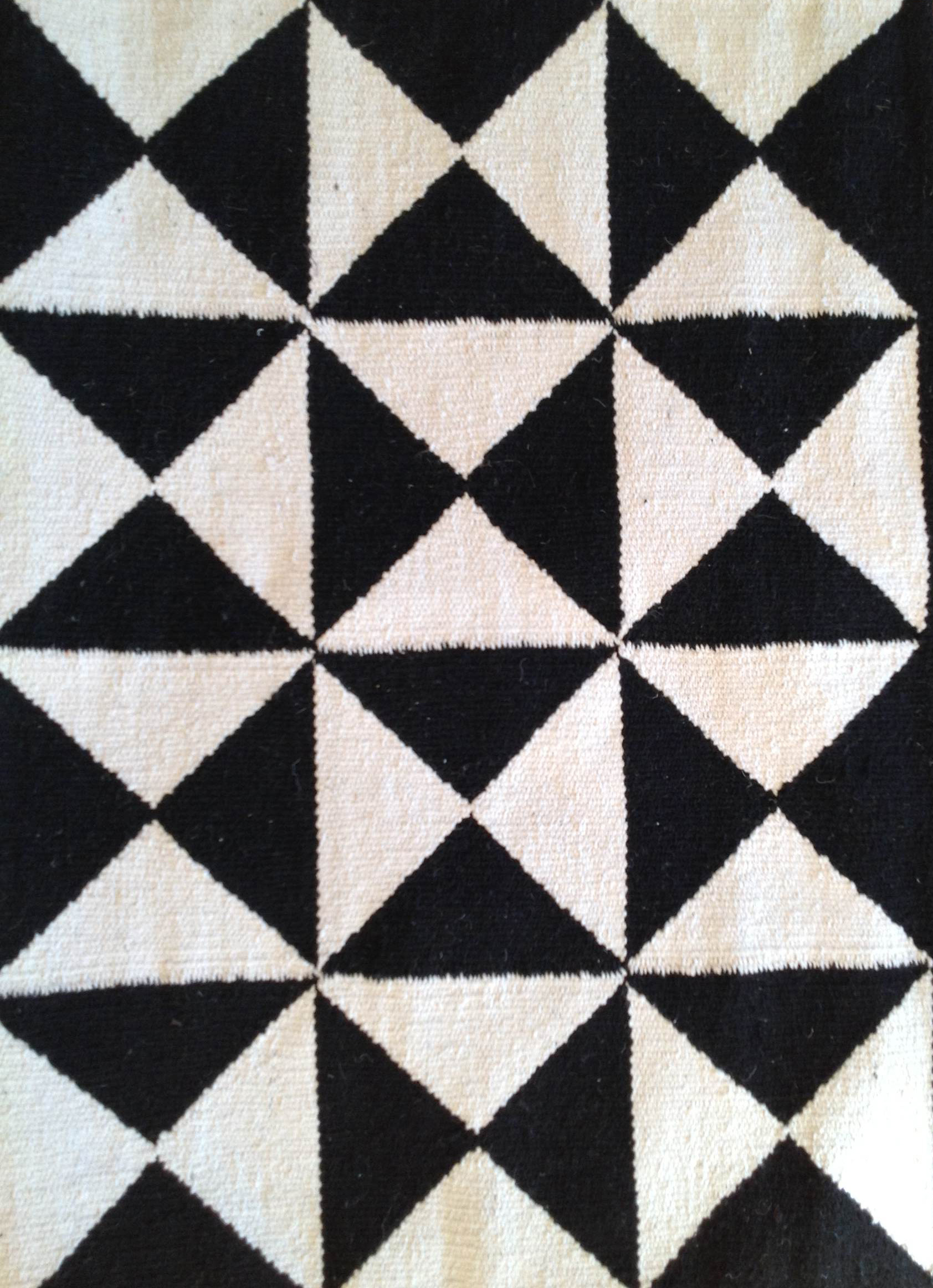 Cotton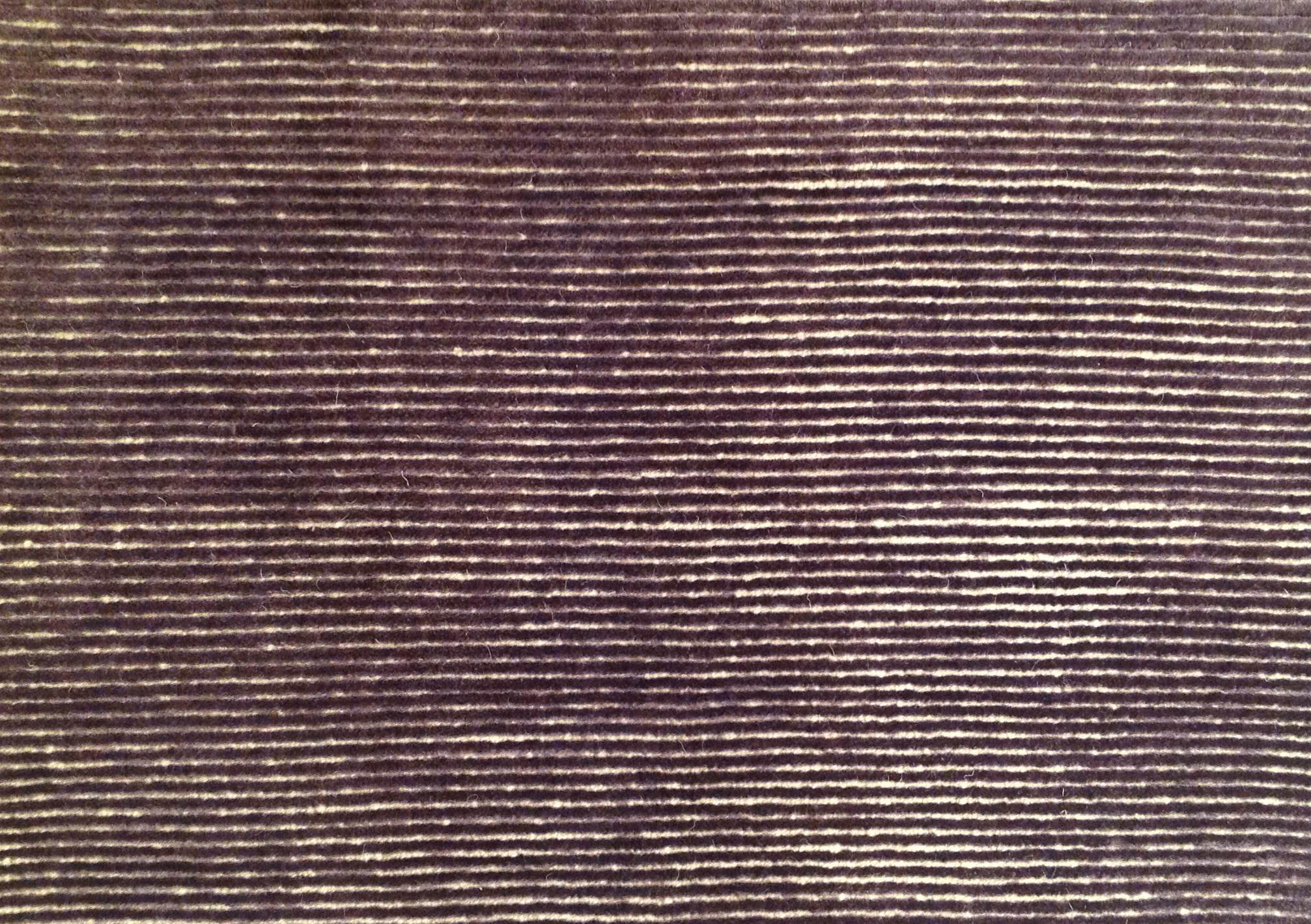 Wool and Silk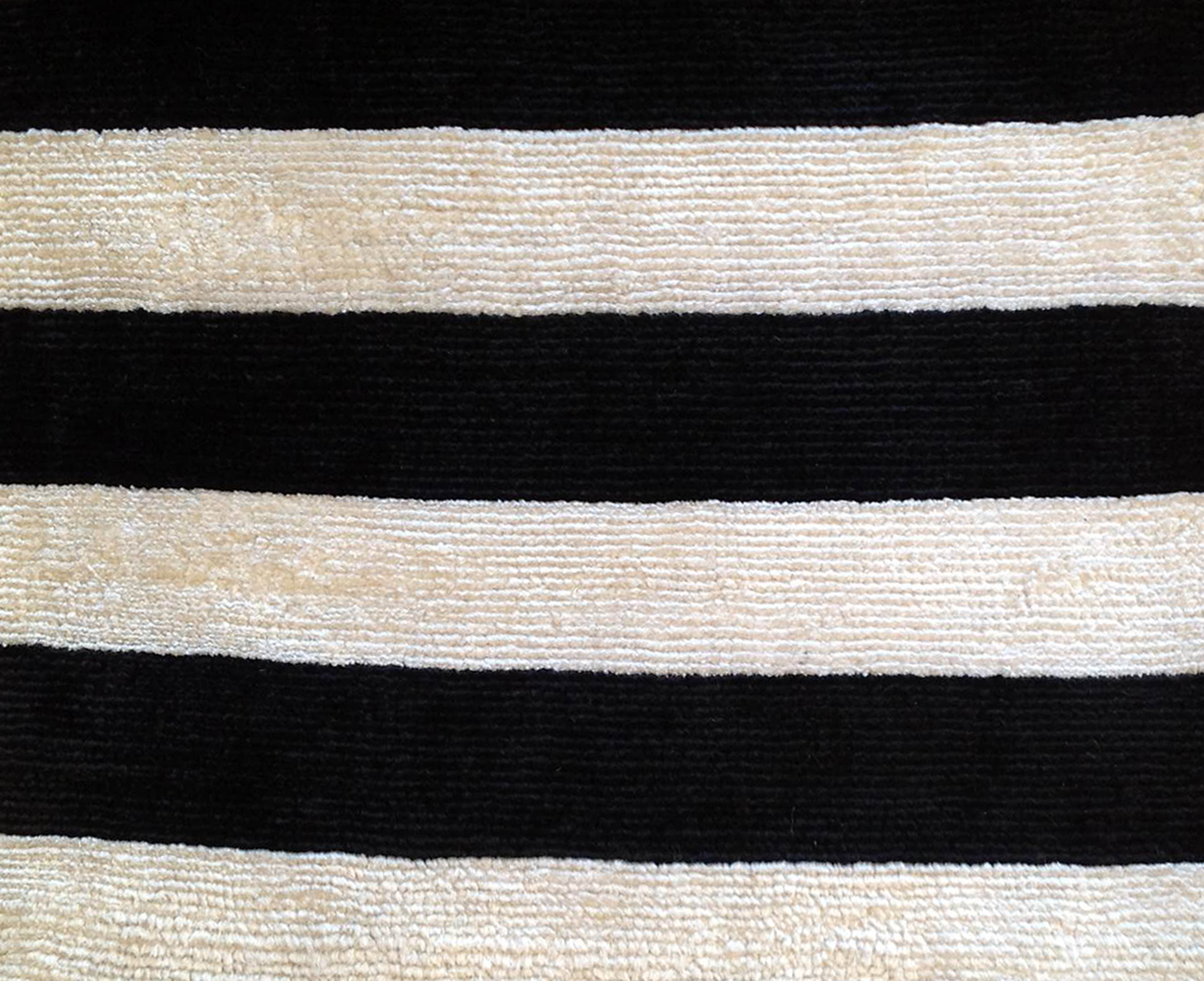 Viscose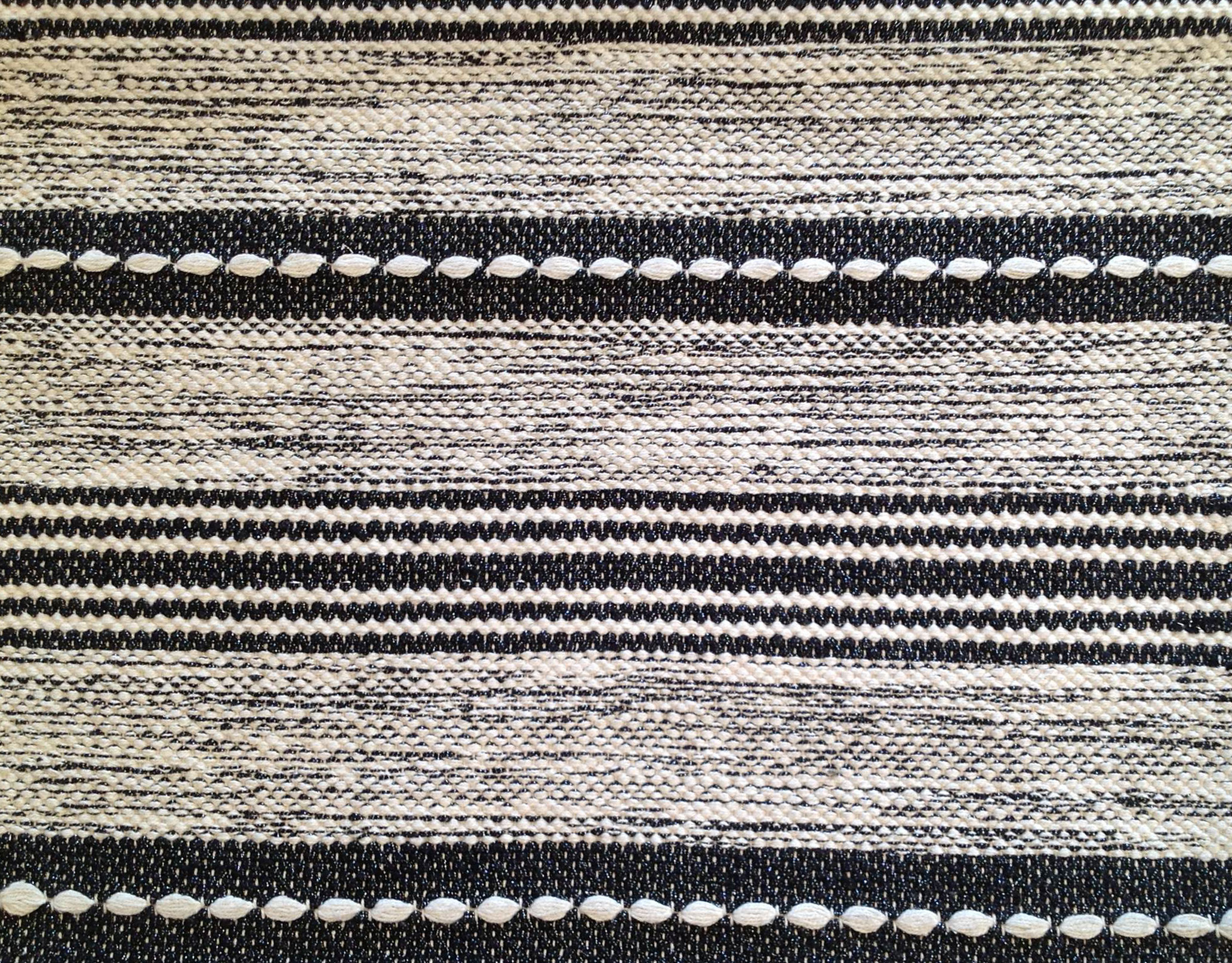 Cotton with Metal Thread
Click here for more of our Bespoke Carpet Collections.