To view more of our Swedish and Scandinavian Rugs collection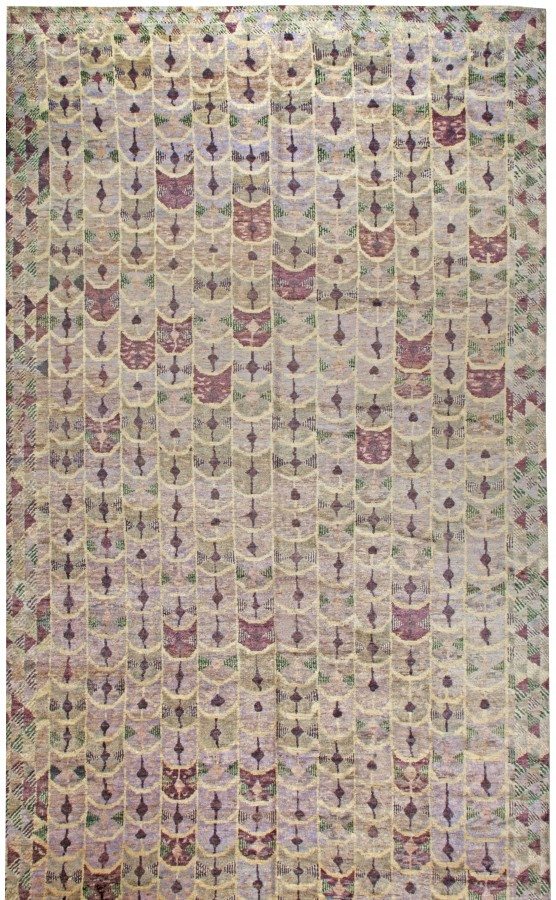 This week, we are proud to unveil this incredible Swedish hemp rug at the WestEdge Design Fair in Santa Monica, California – a four-day fete devoted to modern design.
The catalyst for this bespoke work of art was a design by one of the giants of Swedish modernism, Barbro Nilsson. Nilsson came from a family of artists and craftsmen. For a time she served as artistic director of the acclaimed Marta Maas-Fjetterstrom workshop. Many of her designs were heavily influenced by traditional crafts and nature, the one that inspired this rug is no exception.
The design is called "The Feather," and it's easy to imagine its pretty scalloped pattern in shades of amaranth as a long field of overlapping plumes.
This lovely contemporary textile was hand-knotted with mollified hemp that is deliciously soft underfoot. Plus, hemp is eco-friendly: It has a very low lignin content and due to its natural light coloring, it requires minimal processing for coloration.