More 2014 Trends: Fabulous Floral
Nowadays, trends come and go at the speed of a good broadband connection. Thanks to our ever-expanding Internet connectedness – especially with the explosion of meme culture and aggregators like Pinterest – it keeps getting harder to predict which trends will carry through the coming year. Twelve whole months?! Try twelve minutes.
There are plenty of forecasting pieces floating around right now (a good round up of interior predictions can be found here. But one trend I believe will continue to have real impact in 2014 is a giant crop of flowers – I'm talking big ones – on furniture, walls and textiles.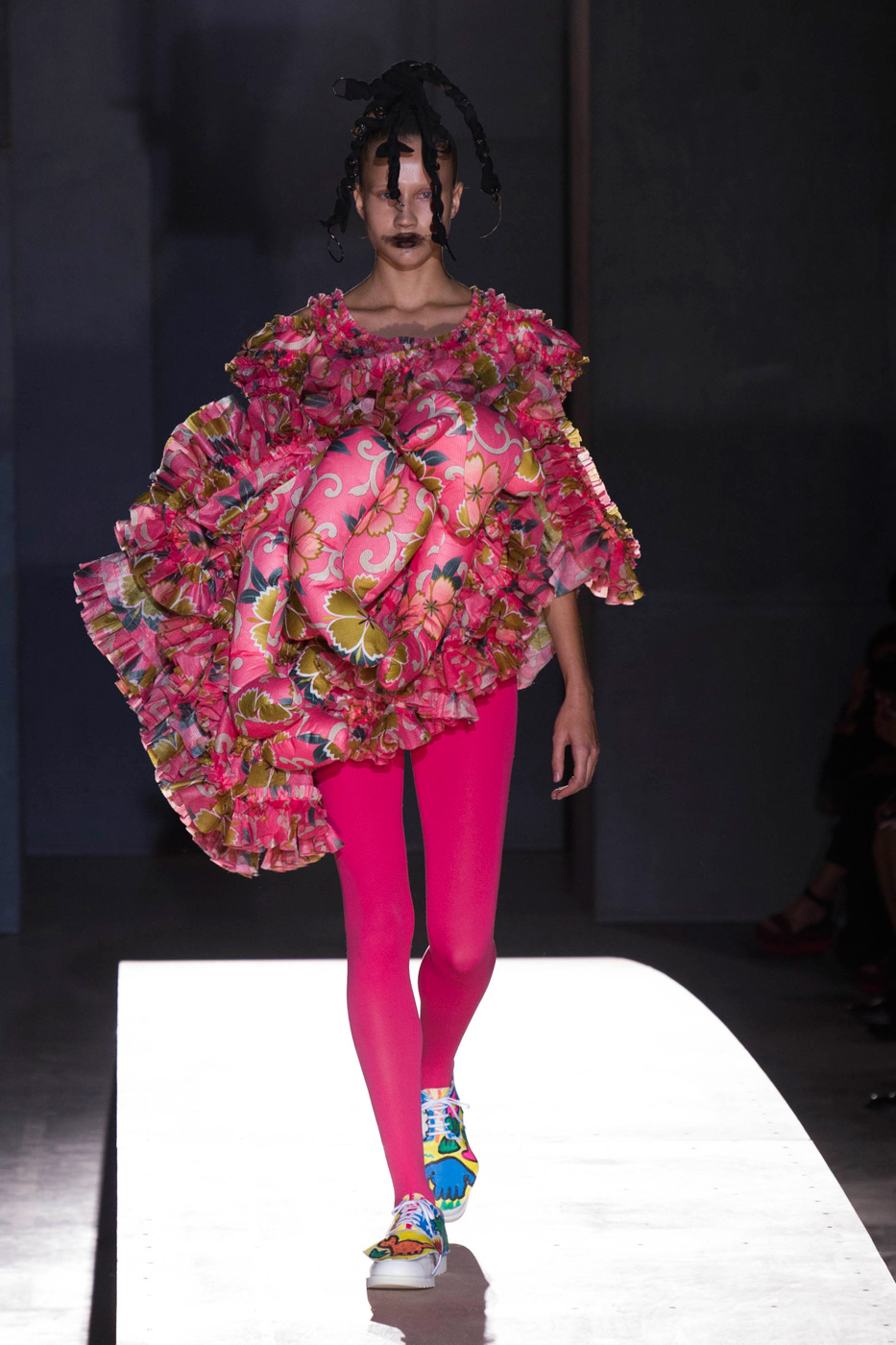 There was no shortage of pretty petals this fall at the spring 2014 runway shows. And where interiors are concerned, don't expect your grandma's boring floral armchair: Giant flowers can be very, very cool.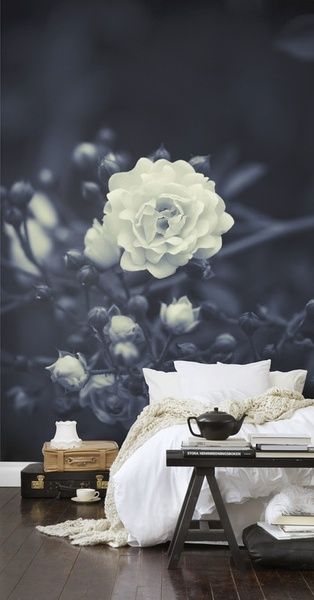 Via: Interior Junkie
A huge bloom on a dark background would seem like a loud statement, but I love the muted beauty of this and the sense of quiet it evokes – perfect for a bedroom.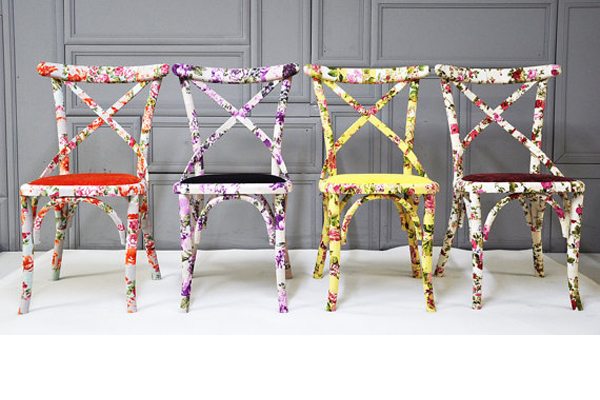 Via: Refinery29
These accent chairs are lushly enchanting and they channel a sense of creativity and free spiritedness.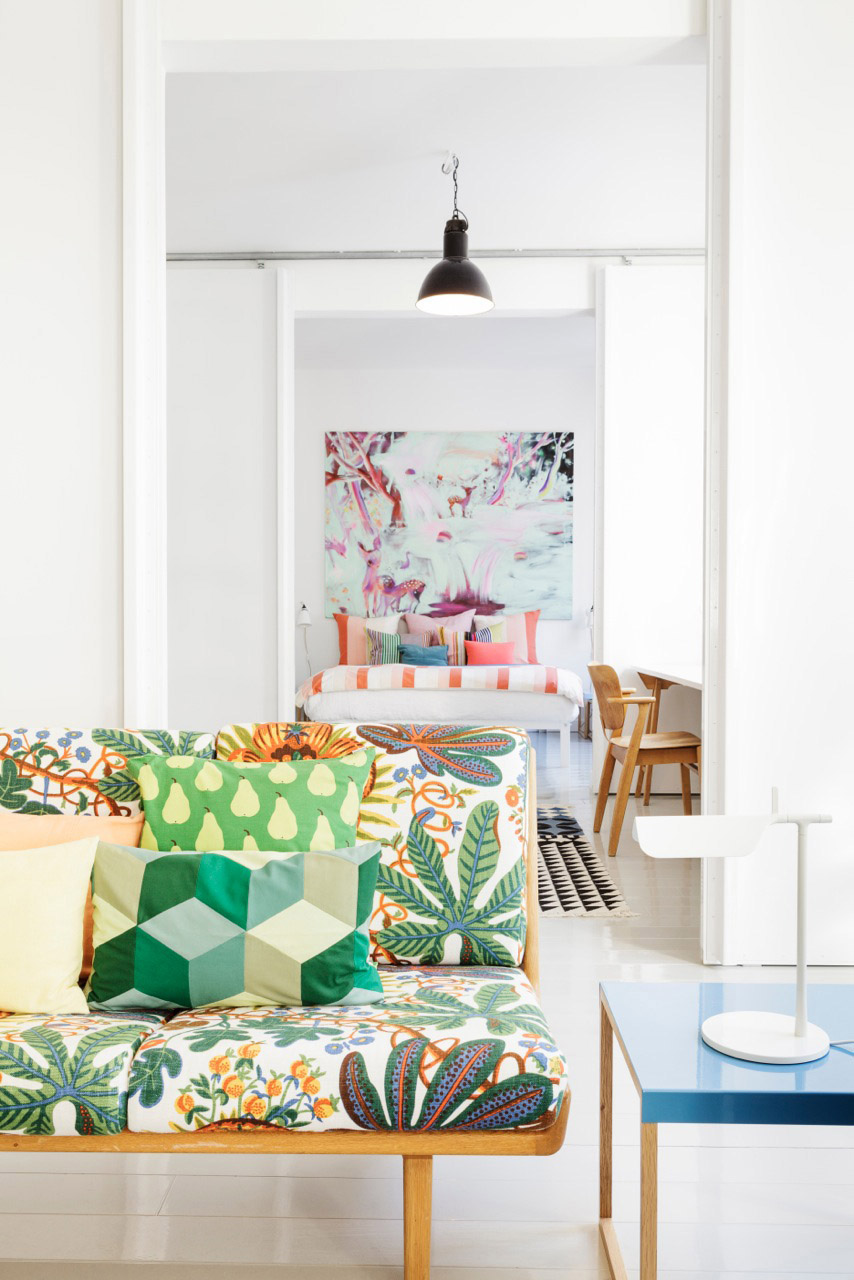 Via: iDesignArch
The Scandinavian take on floral is bright and simple.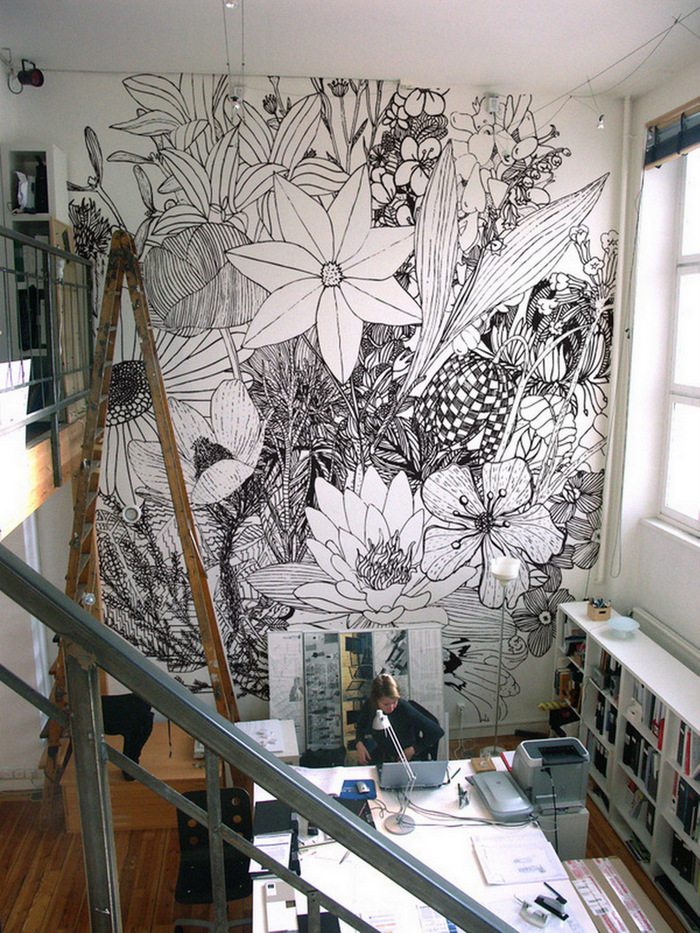 Via: Studded Hearts
This black-and white mural is bursting with natural lines and energy, but the binary color scheme keeps it in step with the clean sophistication of the space.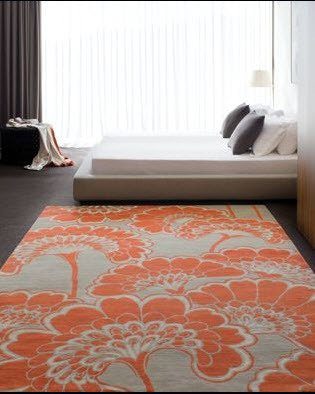 Via: Apartment Therapy
A Florence Broadhurst Japanese floral rug lends more than a touch of warmth to a contemporary bedroom, and in this context you'd never guess the pattern is over 30 years old.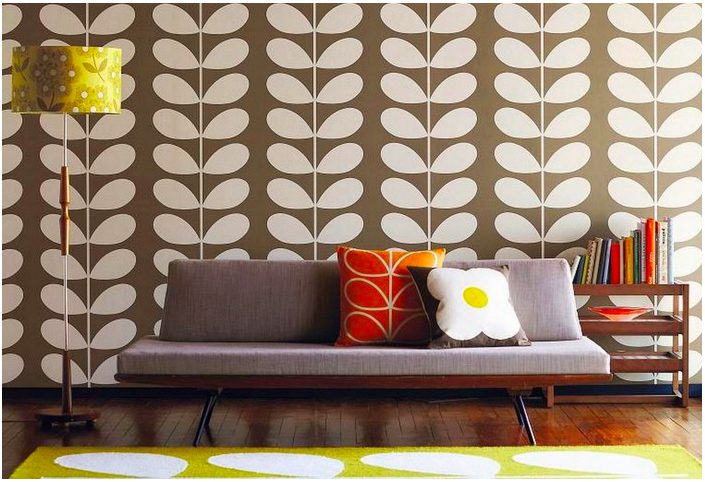 Via: Design Lovers Blog
Another prediction for 2014 is continued interest in geometric patterns but with softer lines, this simple petal pattern covers both forecasts.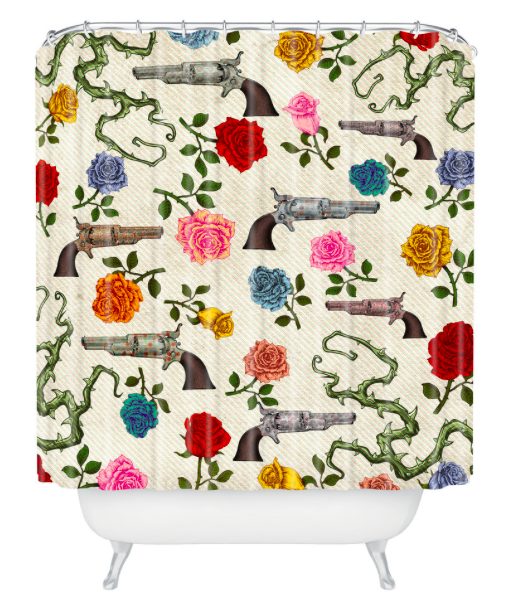 Via: Deny Designs
Here, Deny Designs made flowers edgy. A shower curtain is as good place to make a wild statement: It's delightfully surprising, but doesn't usurp attention in the way the same pattern would in a more public space.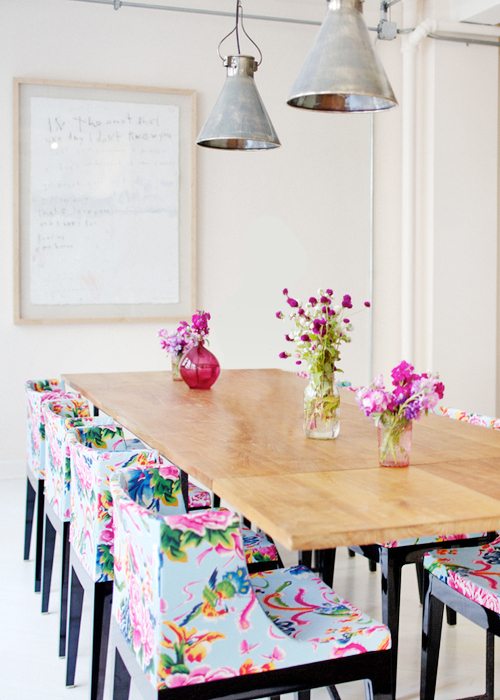 Via: Love This Pic
The Chinese floral pattern on these chairs give a hint of whimsy to this meeting room, and it incorporates purple-pink tones in line with 2014's 'It' color.
I'm excited about this trend because it evinces a sustained interest in the natural world, simplicity and DIY culture (Etsy lists 785,598 floral items). Florals have been around forever, in just about every aesthetic tradition across the globe. In addition to floral, I predict we'll see demand for other patterns that connote history, tradition and craft.
I could spend all day picking out floral carpets and rugs I love from Doris Leslie Blau's collection, but for our purposes I've limited myself to four: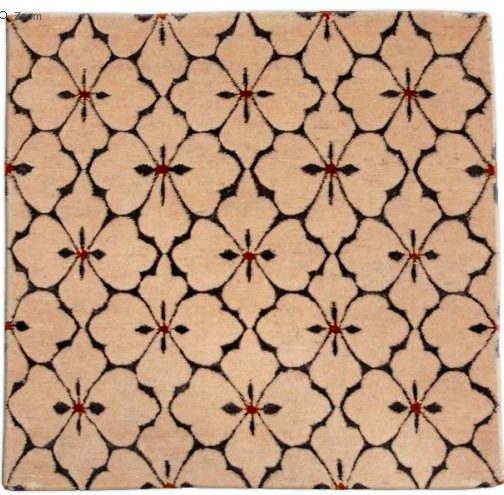 From the bespoke carpet collection, these neutral petals are elegant and sophisticated.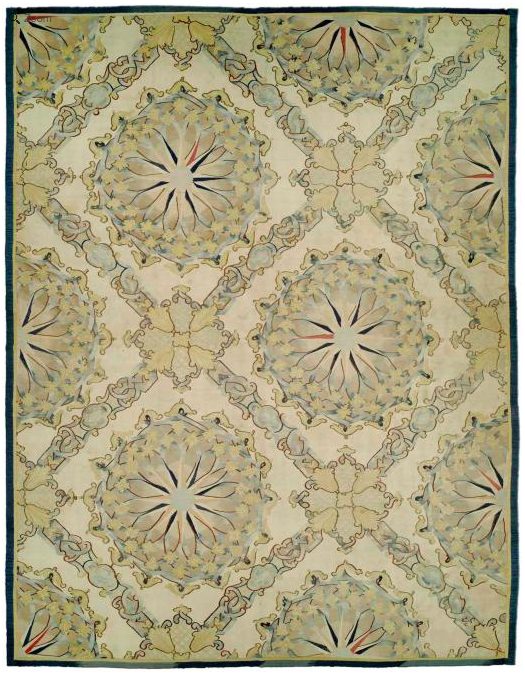 The curly lattices and big, beautiful flowerheads on this early twentieth-century French Aubusson are truly timeless.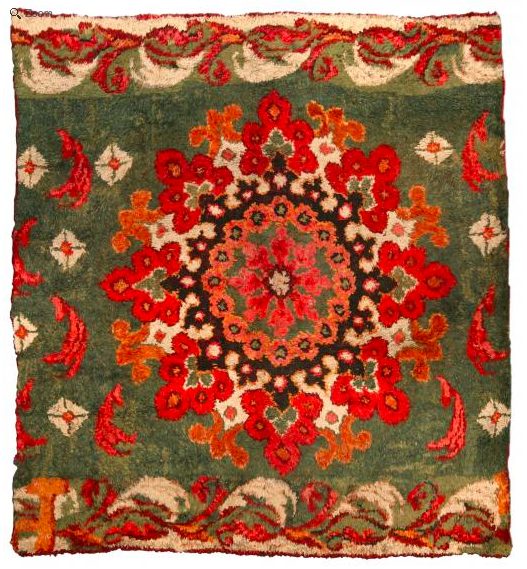 A French Savonnerie rug with warm colors and rich texture is a cozy delight.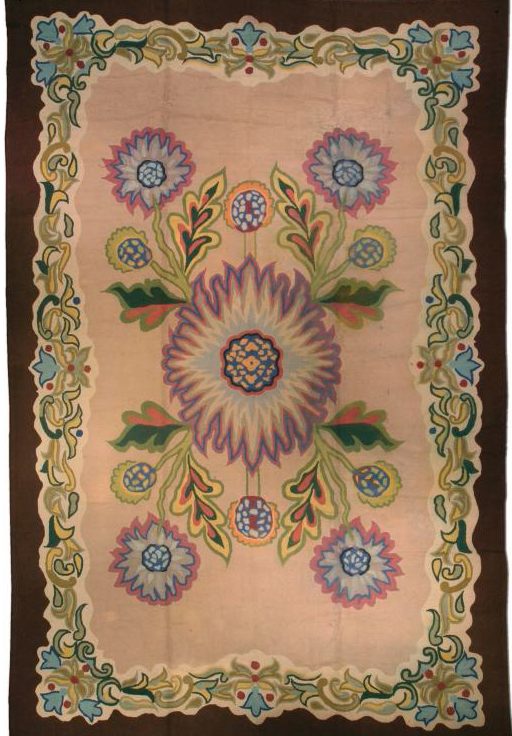 Lovely lilacs and a leafy border with simple, bold leaf lines give this mid-twentieth century hook rug a kind of storybook appeal. It walks an interesting line between playful and stately.