The upcoming decorating season looks very promising. This spring we will observe an accumulation of relatively bold trends that, when handled properly, result in truly awe-inspiring arrangements. Do you want to get a grasp of the 2019 spring décor know-how? You're in luck – we've selected 10 absolutely stunning spaces that masterfully combine fashion with the fresh and vigorous spirit of spring. Let the inspiration grow!
Women's Power
Feminine to the bone, this living room filled with pale pink and bright green looks like the embodiment of spring. According to the major 2019 trend – Maximalism – the space is packed with statement pieces, like paintings, patterned pillows and beautiful Moroccan tiles. What's the main theme? Flowers, of course! In such a living room, spring never ends.
Sea Breeze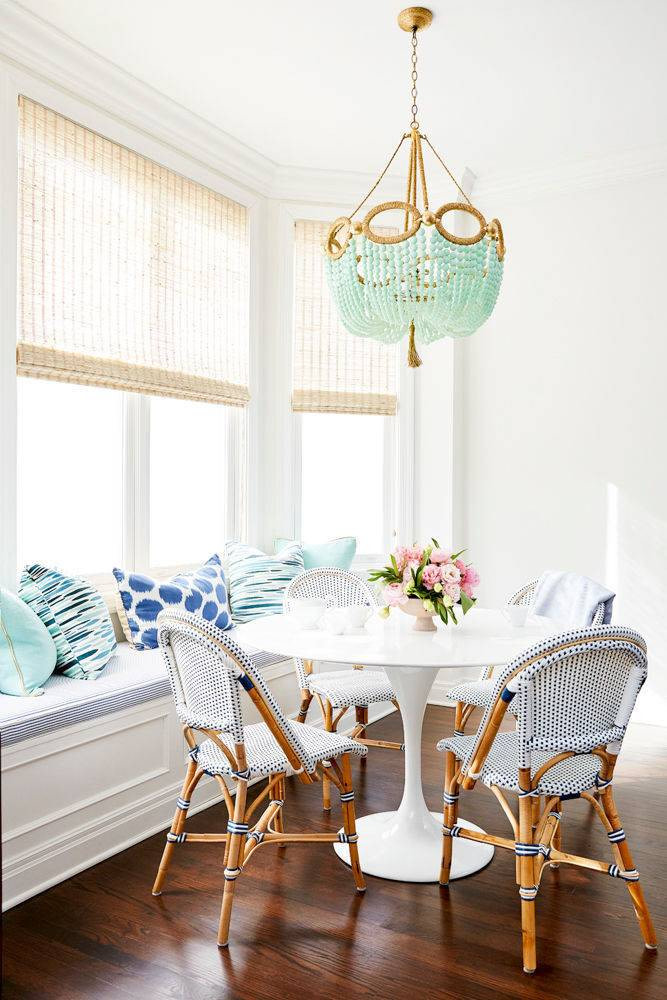 How to arrange something simple and elegant at the same time? Just take a look at this coastal dining room. White walls, chairs and a table constitute the perfect background for aquamarine chandelier and blue pillows. We also love the use of natural materials – rattan chairs, wooden floor and roman shades are both timeless and qualitative.
Coral Living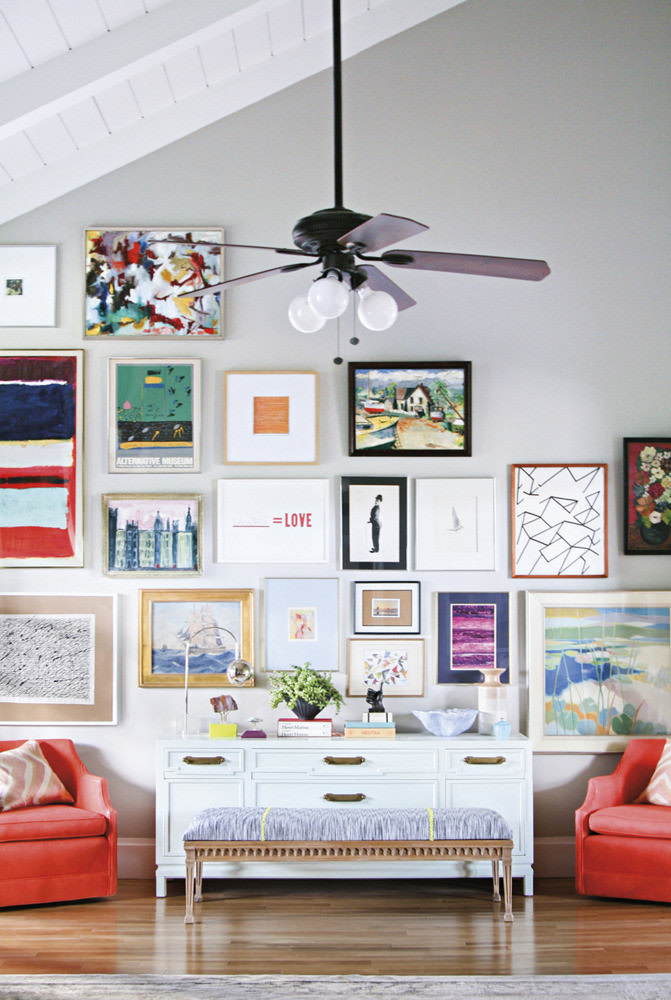 Living Coral by Pantone is an excellent choice not only for the spring décor, but always. The energizing shade, here present on the armchairs, beautifully enlivens the subdued color palette. Another great aspect of this interior is the magnificent wall gallery. It is so big that we can actually call it a 'statement wall'. The high, whitewashed ceiling makes sure the room appears light and airy.
Detailed Elegance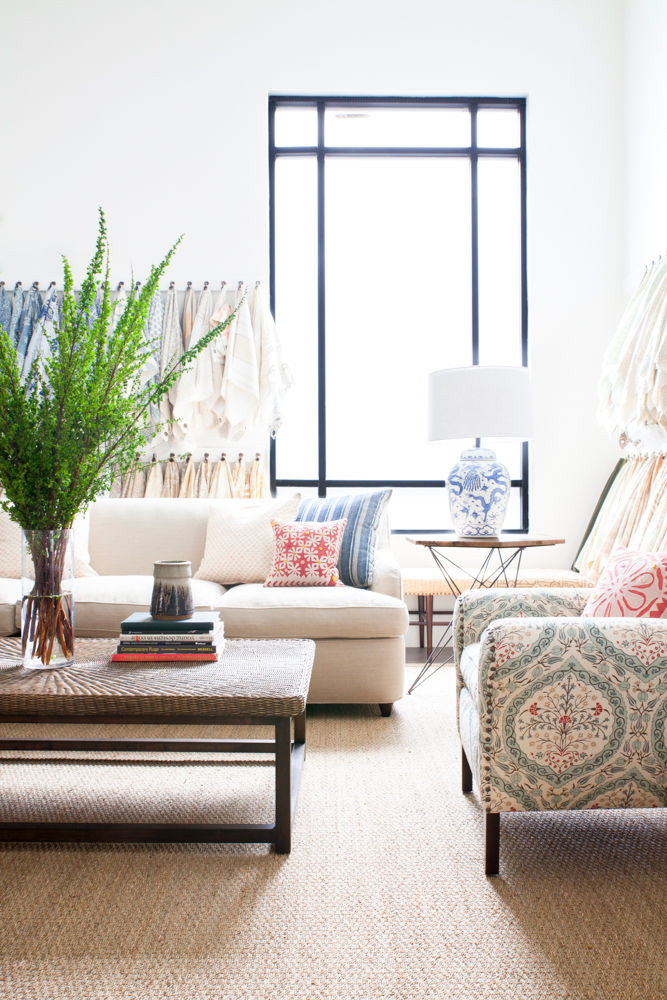 A beautiful living room whose power lies in the details. Armchairs and cushions with patterned upholstery (resembling designs of old porcelain) bring in a feminine touch, yet the subdued colors ensure the whole is gender-neutral. Once again, we are delighted that natural materials were used, i.e. a wicker table top or a woolen rug. The spring is additionally accentuated by a large bouquet of green twigs.
Boom!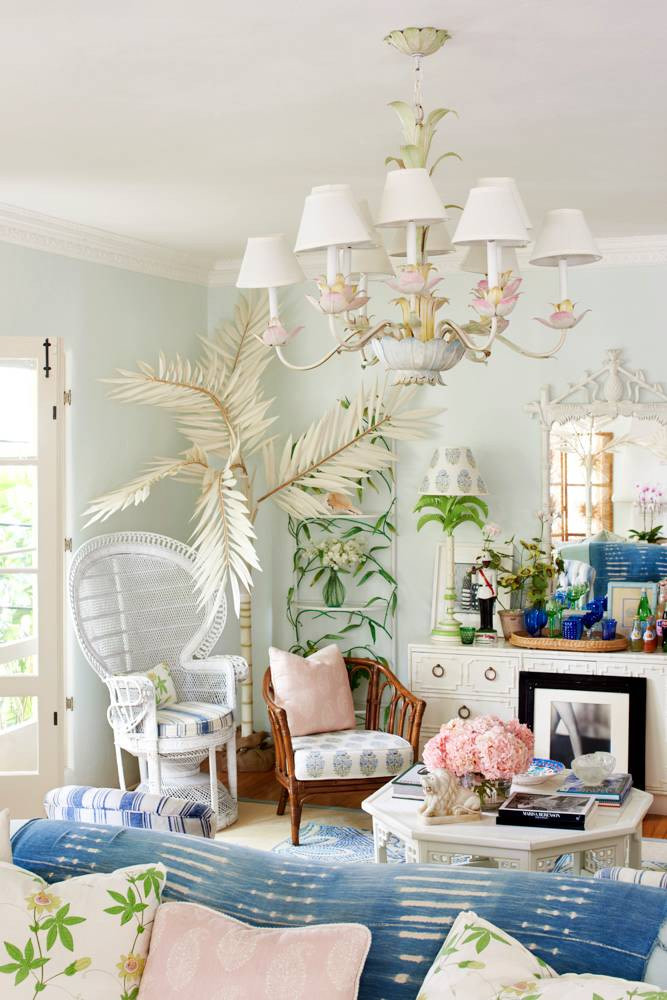 Such an exuberant room deserves an adequate description. The very essence of spring is captured within these pastel walls. We are enchanted by the way in which Cali Cool has been combined with Royal Glamor (though these two styles together seem almost impossible). The ubiquitous foliage motif, rose petal additions and textiles reminiscent of the blue sky make this living room an oasis in the urban jungle.
A Room with a View
Such a window is everyone's dream – especially when there is a beautiful tree just outside of it. The elegant and light design of this office provides a stress-free and pleasant work environment. The white setting (walls and furniture) provides freshness and effectively exposes pink additions.
Light It Up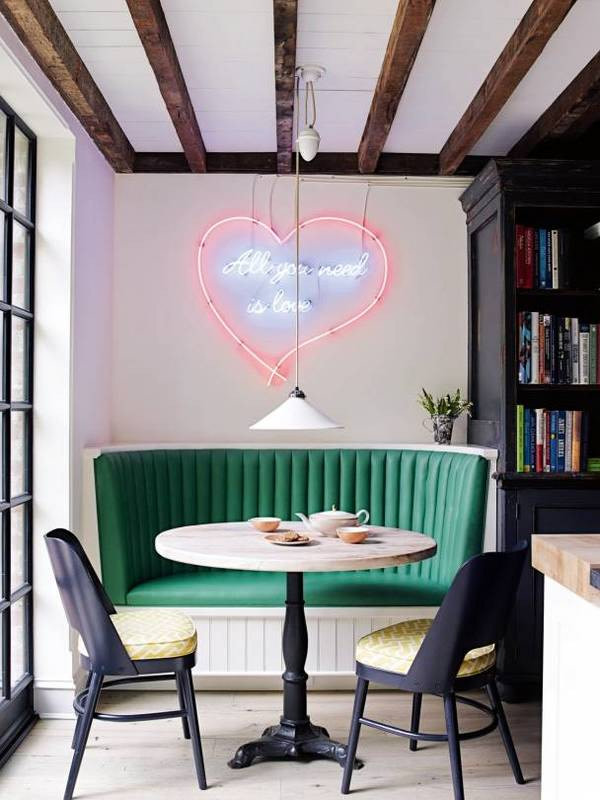 The combination of Farmhouse architecture with elegant furniture and, it would seem, a completely non-matching neon, came out here very neatly. The green of the couch put next to the pink neon light automatically makes you think of spring. The entire palette, including the classic contrast of black&white, is exceptionally eye-catching but balanced.
A Front-Runner
This living room has everything to become a hit – a green palm tree in a wicker pot, rattan lighting, patterned pillows and a beautiful floor, decorated with floral tiles. Neutrality with a great deal of creativity and, yes, character. Natural additions and a large bouquet of flowers on the table make you feel the breath of spring.
White with a Twist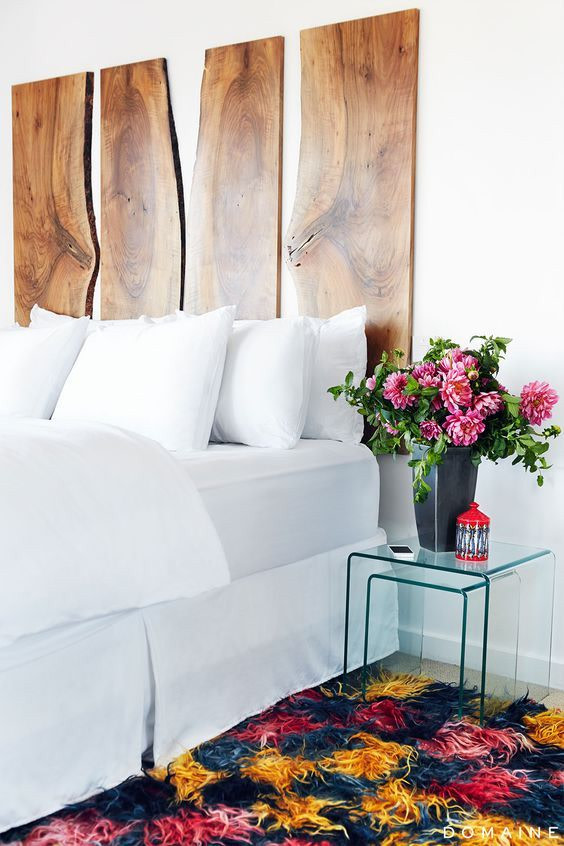 Another great combination of opposing trends! The minimalist, white bedding and a transparent table acquire a new meaning through a farmhouse-style headboard. Thanks to the large amount of white, a shaggy rug in vivid, almost neon colors is the star of this space.
Discreet Charm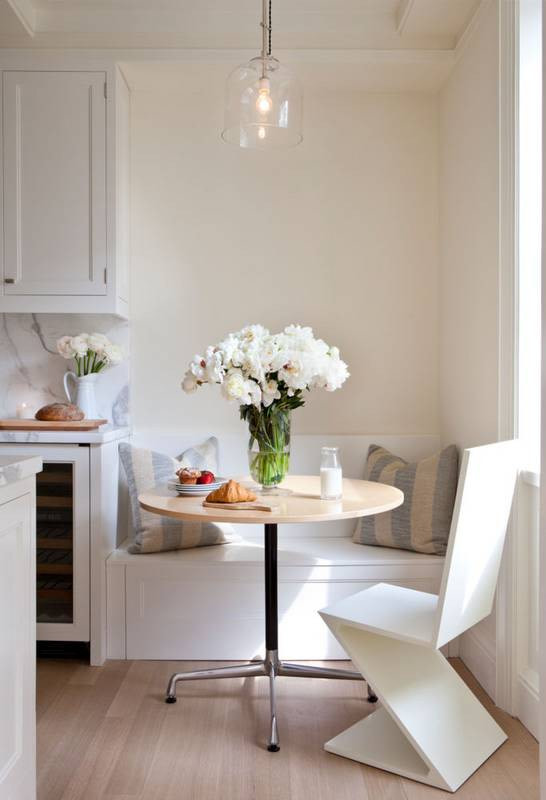 Simple but impressive! The convention of an English-style kitchen is nicely broken down with a futuristic chair and casual table. The cream shade of white, flowers in a vase and delicate touches of blue make you smell spring from a distance. The final touch is the DIY lighting – that's something we would like to see more of in the future!
For more inspirations, take a peek at Doris Leslie Blau website – we are always at your disposal. And if by any chance you are visiting the capital, step into The Washington Design Center, 1099 14th Street N.W. Washington, D.C. 20005, to see our showroom. You can also give us a call at 202-808-9361.