Chilly winds are staring to blow while every day is getting darker – ladies and gentlemen, winter is coming! And when that happens, there is nothing better than to brace yourselves with some hygge décor ideas. Following this path of thinking, we present you the coziest room accessories there are – fluffy Beni Ourains and Rya Rugs!
The Gripping Story of Scandinavian Rya Rugs
Ryas are the oldest and probably the most fascinating type of Scandinavian rugs. Their name originates from a village in southwest Sweden, although it may also be connected to the breed of sheep whose wool is used to make rya carpets. From the early 15th century they served as protection against cold northern tempests, and generally challenging weather conditions, to peasants, sailors, fisherman and warriors as they proved more practical and appealing than animal hides.
Source: Urban Outfitters, Doris Leslie Blau Rya Rug
Initially, they were used as mantle and bedding rather than floor covering. Though rya means "rug" in English, the original meaning in Sweden of rya was "a bed cover with a knotted pile". Before Ryas, people in Sweden would sleep between fur skins, but over time the skins could become stiff and the fur could not be washed. These unpleasant factors did not exist in the case of shaggy rugs, so quite quickly they took over the hearts, backs and households of Scandinavian inhabitants.
Editor's Picks – Rya Rugs
Doris Leslie Blau Rya Rugs: 1, 2
Traditionally, Ryas are made using the Ghiordes knot (also known as a symmetrical or Turkish knot) to obtain the double-sided pile fabric, with the pile length reaching from 1 to 3 inches. Each knot is composed of three strands of wool, which enables the rug to exhibit rich texture from all the different shades of color. Although inspired by oriental rugs brought to Scandinavia by the Vikings around the 9th century, Ryas exhibit a unique appeal with simplified geometric motifs and patterns drawn from the breathtaking northern nature as well as Scandinavian tales, legends and fables. For the most part, rya rugs are maintained in a monochromatic color palette, exhibiting a natural appeal of high-quality wool. However, there are many instances of these rugs bearing all kinds of vivid hues.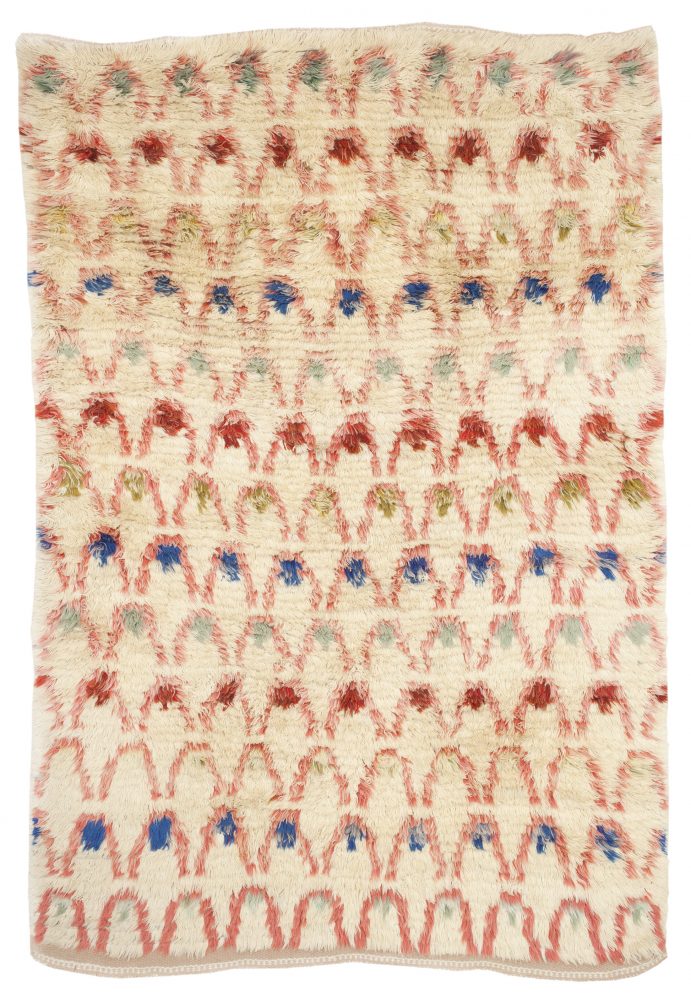 Their simplicity does not stand in contradiction with their heartwarming appeal and timeless beauty. This instantly recognizable folk art is so elegant and alluring that its popularity is raising rather than fading. Ryas are the apple of the eye of design aficionados and beauty-seekers around the world as they perfectly match contemporary interiors.
The Secrets of Moroccan Beni Ourain Rugs
The towering Atlas Mountains are a demanding life environment, even for the nomads. Yet, they constitute home to some roving Berber tribes that adapted to the harsh conditions and for centuries have wandered the range called Riff near Taza. Beni Ourain peoples, in the process of adjusting to the asperous conditions, have developed extremely distinctive art forms, including the beautiful and practical craft of rug making. Their style is so unique that this particular group of carpets bears the name of its makers – Beni Ourain rugs.
Source: La Redoute, Doris Leslie Blau Moroccan Rug
The 17 tribes that make up the Beni Ourain collective for generations have mostly been preoccupied with sheep herding – the source of excellent, high grade wool. It largely contributed to the quality of their textiles which was crucial for the good preservation of heat and the protection from wind and sand. Originally, these Berber rugs were used as bedspreads, blankets and covers rather than decorative elements, thus they were usually distinguished by the thick, soft and comfortable pile. However, knots have always been tied accordingly to the singular rug's purpose which have varied along with the pile height.
Source: Emily Henderson,  Lilly Bunn Interiors
Rug craftsmanship should actually be called "carftswomanship" as the vast majority of weavers have always been women. It was no different in case of Berber rugs. Skilled, dexterous and patient, female hands laboriously tied knot after knot to create something that escaped the mundane schemes of reality – art. The designs of Beni Ourains are uncomplicated, nonetheless they fascinate and provide an excellent insight into the minds and souls of secluded shepherds.
Editor's Picks – Moroccan Rugs
Doris Leslie Blau Moroccan Rugs: 1, 2
They incorporate elements from their personal experiences, aspects of daily life, such as birth, marriage, fertility, rural life, beliefs and spirituality. Some are supposed to provide luck, wealth or ward off evil spirits. One may notice the "loose" approach to the execution of designs which at some point may change entirely or remain seemingly unfinished. It is done on purpose to emphasize the frailty of the human kind in contrast to God who is the absolute perfection. The most typical Beni Ourain rug is characterized by an ivory or whitish background and black or brown lines that create a geometric diamond grate pattern; a diamond in the Oriental rug language is a protective motif guarding against the Evil Eye.
Source: jubelirer design, Doris Leslie Blau Moroccan Rug
The special design is what really sets vintage Beni Ourains apart from other Berber carpets. While some Beni Ourain tribes applied color, most of their rugs were rendered in a two-hue palette with the predominance of off-white and deep brown shades. Until the late 20th century the dyes were exclusively of natural provenience and included, among others, henna, iron sulfate, indigo, cochineal, indigo and almond leaves. These genuine vintage rugs were discovered by the mid-twentieth century designers who instantly fell in love with their simplicity and sophistication, so in line with the modernist aesthetics. Since then, Beni Ourain rugs have enjoyed a never-fading popularity which only confirms their universal, heartwarming appeal, the upmost quality and timeless elegance.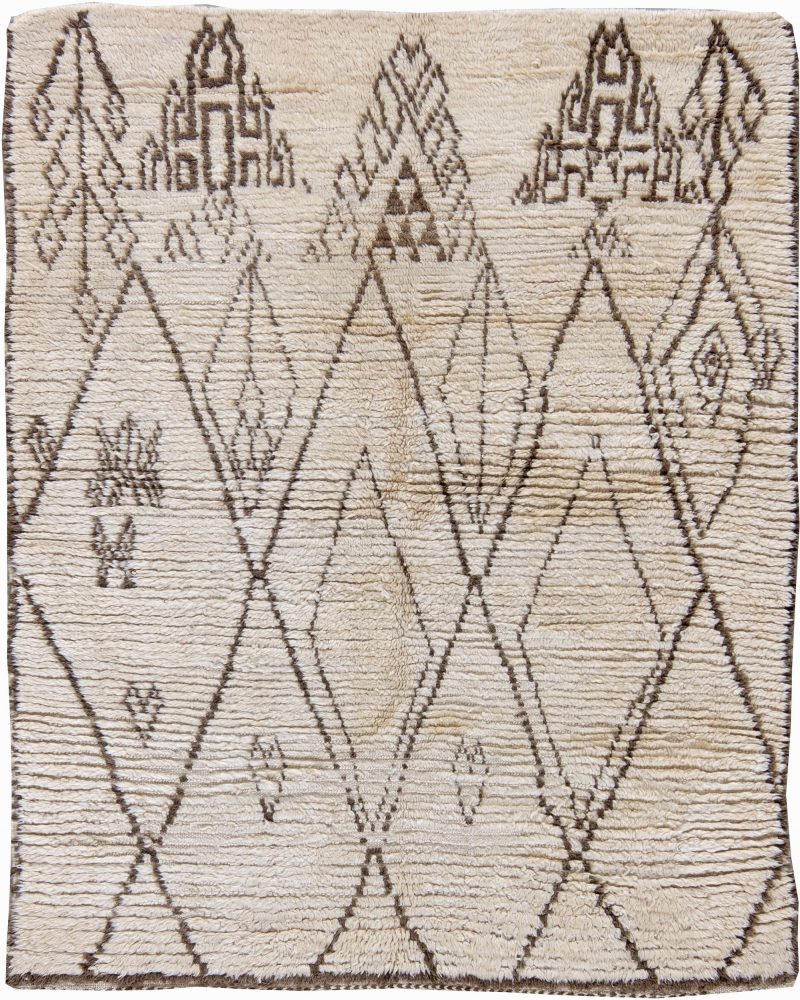 Rya Rugs and Beni Ourains as the Embodiment of Hygge
Both shaggy beauties – Beni Ourains and Rya Rugs – are just ideal to complement interiors in the 21st century. Their unobtrusive, minimalistic form, excellent execution and absolutely tempting texture causes that everyone wants them in their home. And that's a treat you should give yourself, especially in the dim wintertime. Ryas and Beni Ourains can easily fit into most décors, there are not many limitations in terms of their application. Nonetheless, it is best to place them by the bed or a couch to always enjoy a pleasant cushy feel to the feet in the most relaxing moments of your lives. For the same reason, they would do just perfectly in a bathroom!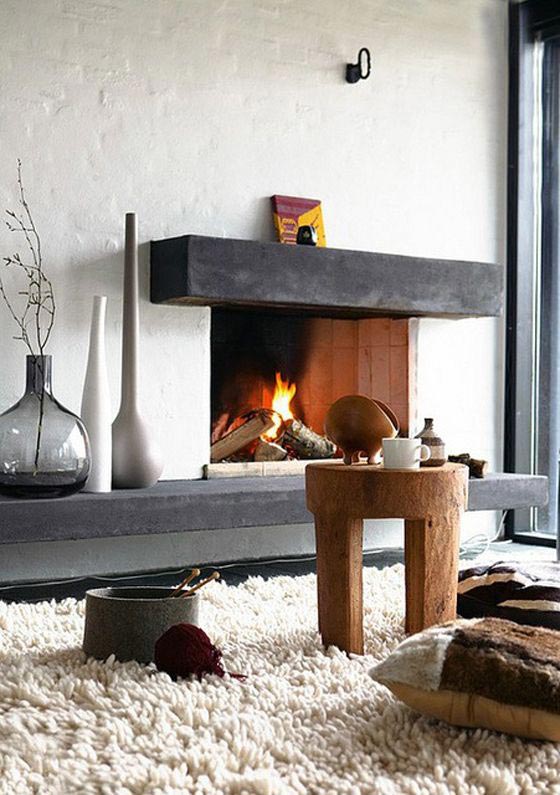 As all wool, long-pile rugs, new Ryas and Beni Ourains may initially need some brushing to take out the extra fibers. However, this step does not apply to vintage and antique rugs which are already well-brushed out. Well, now you know it all. The last part is to get a lovely Rya or an exotic Beni Ourain and get comfy in your ideal hygge abode.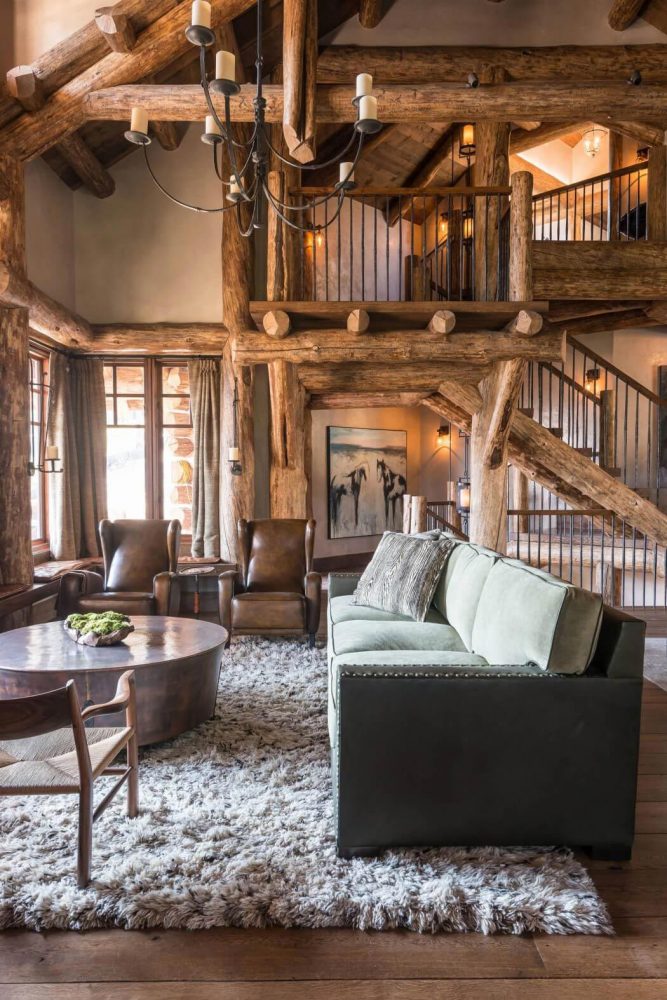 For more inspirations, take a peek at Doris Leslie Blau website – we are always at your disposal. And if by any chance you are visiting the capital, step into The Washington Design Center, 1099 14th Street N.W. Washington, D.C. 20005, to see our showroom. You can also give us a call at 202-808-9361.