When speaking of European rugs we most often think of Swedish or Spanish rugs. However, Europe, a continent of great cultural diversity, has much more to offer. Almost every European country has some form of weaving present in its culture, either as tapestry or rugs. The name Bessarabia, while now mostly appearing in historical books and guides, will be associated by some people with stunning decorative rugs of unmatched beauty. While Bessarabian rugs are not as famous as Persian carpets nobody can deny their classic charm. What makes Bessarabian rugs so interesting is their highly decorative design. Such rug would not look out of place at the palace of Versailles, so no wonder that so many of them were owned by nobility and aristocracy. However, Bessarabian rugs  are still products of a specific culture – Easter European to be exact. They reflect trends dominant at the time of their weaving, giving us an unique opportunity to take a trip back in time. Today Bessarabian rugs are being recreated by talented designers to allow us to admire them once again, just like they were being admired in the past. In this guide we would like to introduce our readers to the fascinating history of Bessarabian rugs and culture which created them.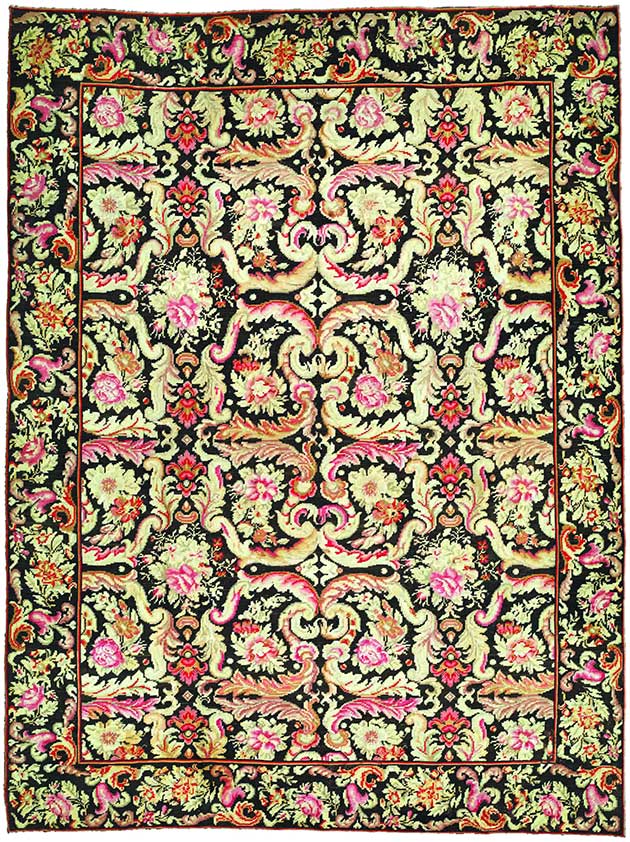 Bessarabia is a historical region located in the present day Moldova and Ukraine. It is bordered by the Dniester river on the east and Prut river on the west. At first the territory of Bessarabia was owned by the Ottoman empire, but following Russo-Turkish War in the 19th century, Bessarabia was given to Imperial Russia and reorganized as the Governorate of Bessarabia. The name itself is thought to have come from the Wallachian Basarab dynasty, who ruled over the southern part of the area in the 14th century. This, however, is questioned by many scholars. Changing influences in this small territory had a huge influence on the development of local crafts. Some people could even say that Bessarabian rugs stand at the border that separates Oriental weaving from European. The Ottoman Empire (present day Turkey) was known for its stunning rugs woven of the highest quality wool, so it is possible that some of the knowledge was shared with craftsmen from Bessarabia. By becoming part of the Imperial Russia, Bessarabia  suddenly gained access to a completely new world of mixing cultures and traditions. Russian carpets were, by most part, inspired by elaborate French designs, known for their elegance and opulence. This particularly changed the way of thinking that local weavers used for aged, allowing them experiment and as a result, create something completely revolutionary.
The name Bessarabian rug is mostly given to carpets and tapestries woven between 19th and 20th century. This, however, is sometimes questioned by scholars who call flat-woven carpets as Bessarabian, while referring to knotted-pile carpets as Ukrainian. Contrary to Persian rugs, which can sometimes be pinpointed to a specific village or city, Bessarabian carpets do not offer similar clues. By their weave and pattern we can only say whether or not were they woven for the urban or rural market. The production of original Bessarabian carpets in this region stopped after 20th century. Ever since then a great number of Bessarabian-inspired pieces appeared, which somehow helps to keep the memory of them alive. As mentioned before, most Bessarabian rugs are flat-woven like Turkish kilims, however, it is possible to find such rugs with a pile, though they are more difficult to find. Their structure makes Bessarabian rugs very durable and resistant to any wears and tears. However, depending on the type of dye used, they can be very susceptible to sunlight and bleach easily. This can be easily avoided by not placing them in direct sunlight.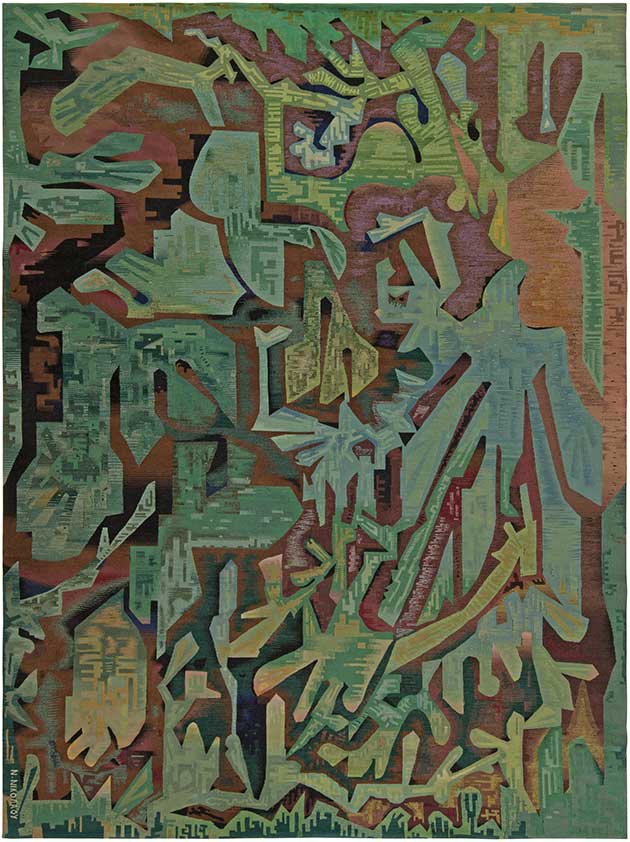 Unique designs is what that draws the most attention to Bessarabian rugs. Although very similar to the Caucasus Karabagh carpets, Bessarabian rugs developed their own, original style. Majority of Bessarabian rugs contain an elaborate floral designs, undoubtedly inspired by French opulence and traditional Turkish carpets, yet flowers themselves often appeared in local art as well, making Bessarabian rugs foreign and familiar at the same time. When it comes to the color palettes, Bessarabian rugs often feature very neutral or calm backgrounds, such as brown or black, which make their colorful patterns pop out and draw the eye. Such color schemes were always very popular in Europe and helped Bessarabian rugs gain more popularity in the old continent. What differentiates Bessarabian rugs from European carpets are their less formal designs, making them seem almost casual in comparison.
Nowadays Bessarabian rugs can be most often find in various rug galleries and museums. Their beauty has inspired numerous designers and artists to create new Bessarabians, which manage to retain both their classic beauty and keep the standards modern society is used to. Decorating with Bessarabian rugs can be a wonderful experience, if one knows what to look for. Due to their highly decorative designs, Bessarabian rugs look best in classic interiors, surrounded by luxurious antiques. Still, this doesn't mean that Bessarabian carpets won't look good in other styles. A minimalist modern interior can benefit from their elegance, provided that such rug won't clash with other pieces of decor. In case of antique and vintage Bessarabian rugs we should be very careful not to accidentally cause any damage to them. As with all precious rugs, you should not be walking on them while wearing shoes, as well as avoid any potential spills that can ruin the pile.
Doris Leslie Blau's collection of the highest quality vintage rugs and antique carpets contains pieces from all over the world. We are particularly proud of our high quality Bessarabian rugs, which are bound to become an important part of any interior.