Many of us live in small apartments. That doesn't mean we can't live life to its fullest. From combining rooms to installing built-in furniture, to the strategic use of paint and light, small rooms can be made to look larger. A Persian carpet is another option. In general, a rug that sits under the furniture draws the eye across the width of the space and creates a distinguishable focal point.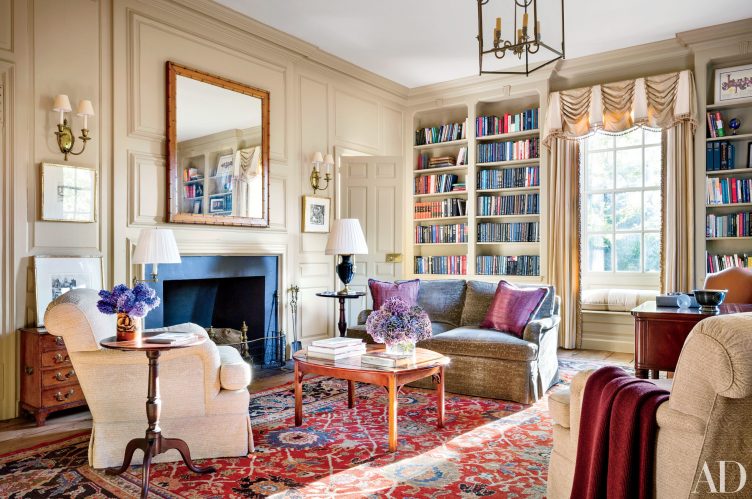 Creating the Illusion of Size
At first, you might think a smaller rug is better. In reality, a smaller rug can make a room look smaller and create a disjointed feel. Finding the proper area rug size takes a little work, but there are other factors as well. Aside from square footage, the two other main factors are: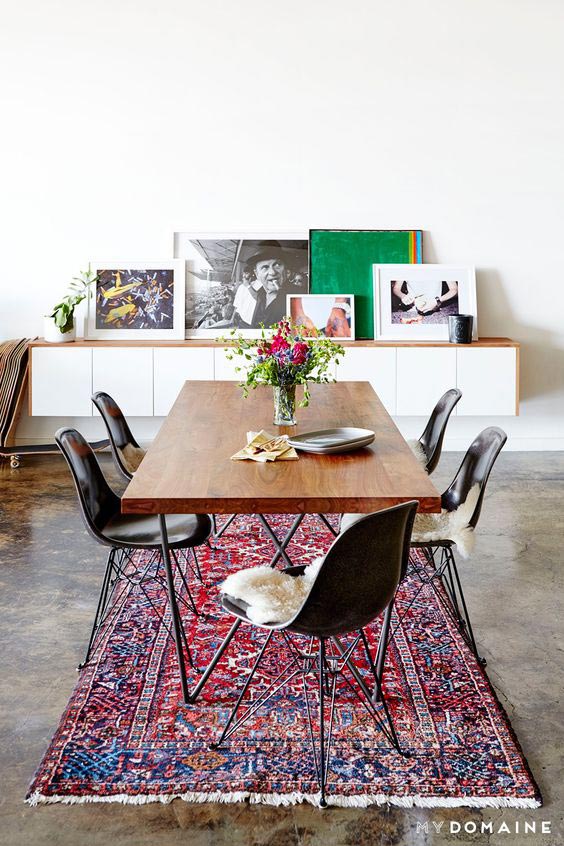 Color: The lighter the color, the more it expands the appearance of a room visually. Brighter colors also reflect more light. Therefore, the room feels more open. Look for Persian carpets for sale that feature lighter elements in their design.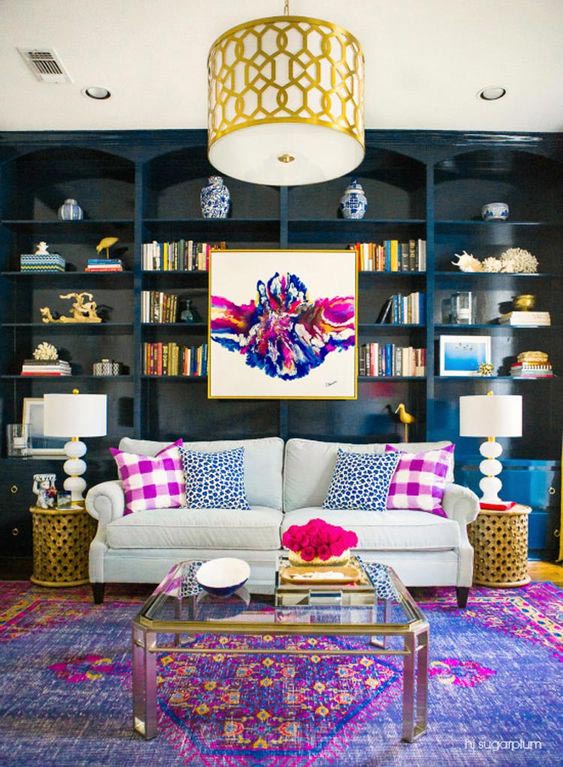 Pattern: Choose a pattern based on floor space, the types of furniture, and what looks right. With authentic Persian rugs, you want the design to be visible. They typically have intricate weavings that have been hand-crafted. Appreciating the hard work and diligence that went into making it is part of owning a Persian carpet.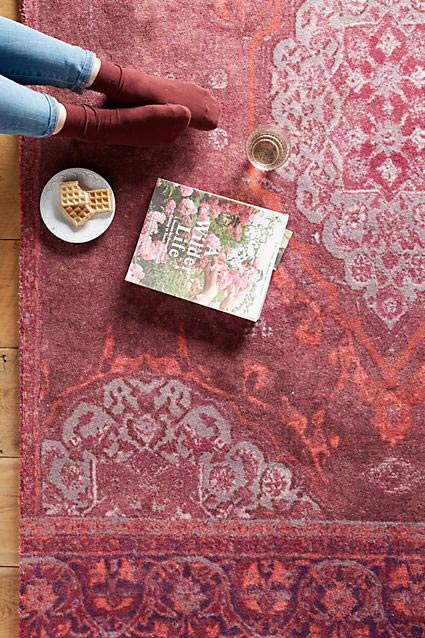 Placing one large continuous rug is better than using smaller ones side by side. Multiple rugs will just crowd the room and create the opposite effect. The carpet should also be even on all sides of the walls. For average-sized rooms, anywhere from 10 to 20 inches of bare floor should be visible on each side.
Room Dimensions vs. Rug Size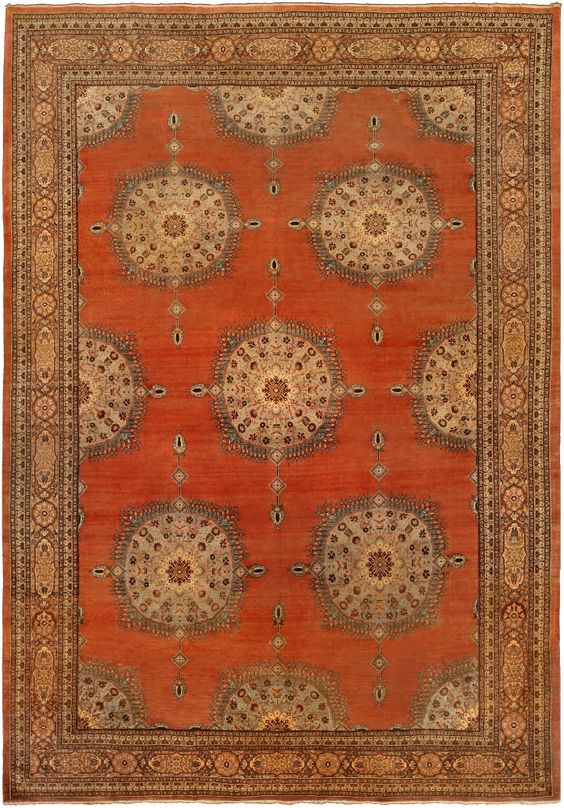 By measuring and considering the room's dimensions, you'll be able to determine a proper rug size. Don't just measure the walls, but the sofa, table, or chairs as well. It might not be the entire room you want to cover; by choosing a Persian carpet for sale and placing it in one section of the room, it creates an illusion of more space. Whether you opt for a partial or more complete coverage depends on the layout, style, and décor of the room, as well as the rug's design.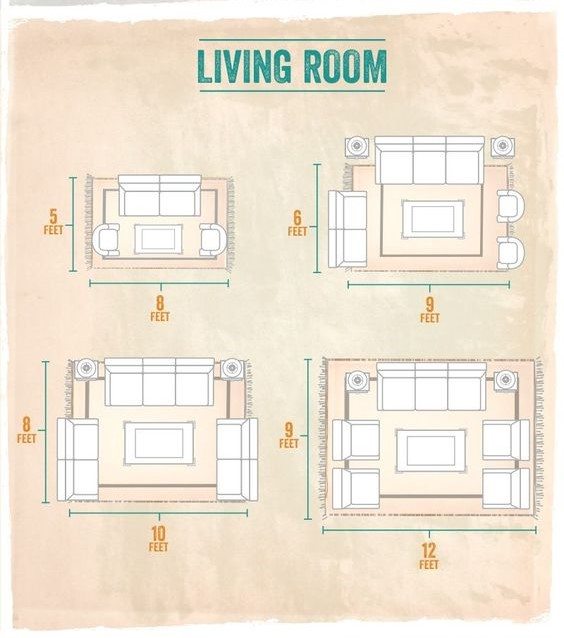 Finding the Perfect Oriental Carpets
There are various types of Oriental carpets to consider. They come from various regions, and materials such as cotton, wool, silk, and animal hair set them apart, too. Comfort, strength, and longevity go into defining a rug's function, so you get the most out of the room while creating a larger appearance. If going for value, an older rug is the way to go, as long as it is in prime condition.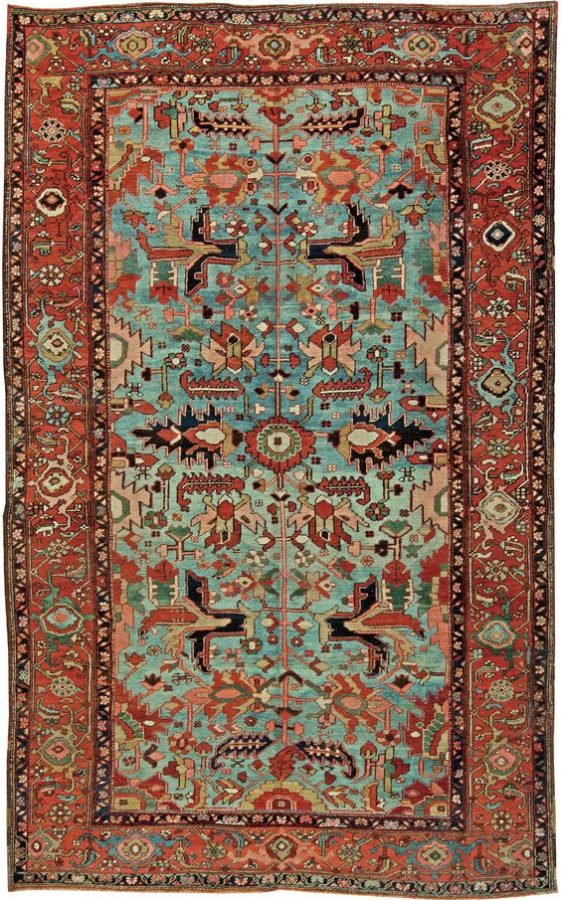 Doris Leslie Blau can help you to find the right antique rug. We have a large showroom in New York City plus online catalogs and supplementary information. For help choosing a product for your needs, contact us online or call 212-586-5511.