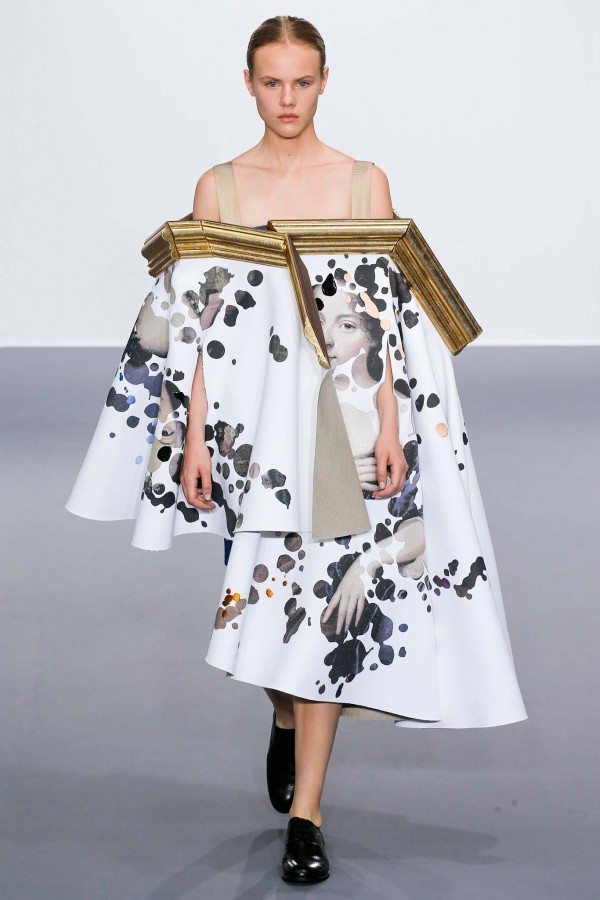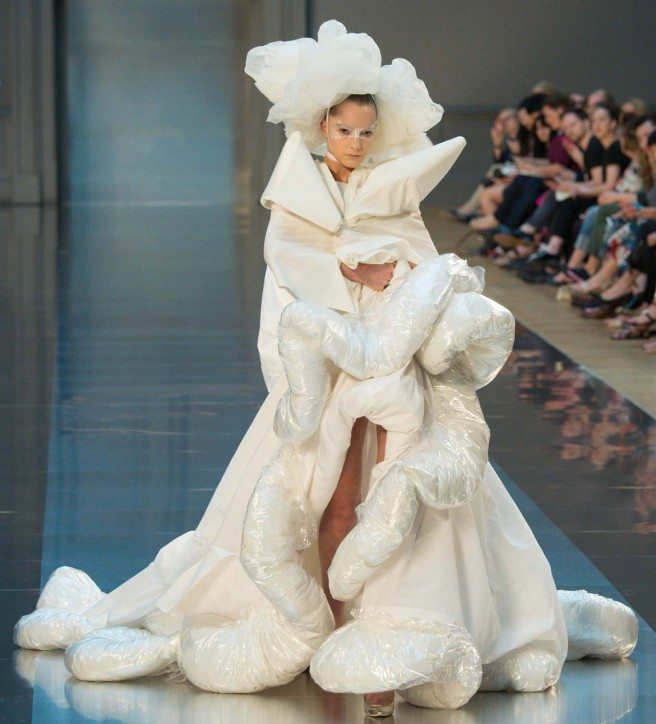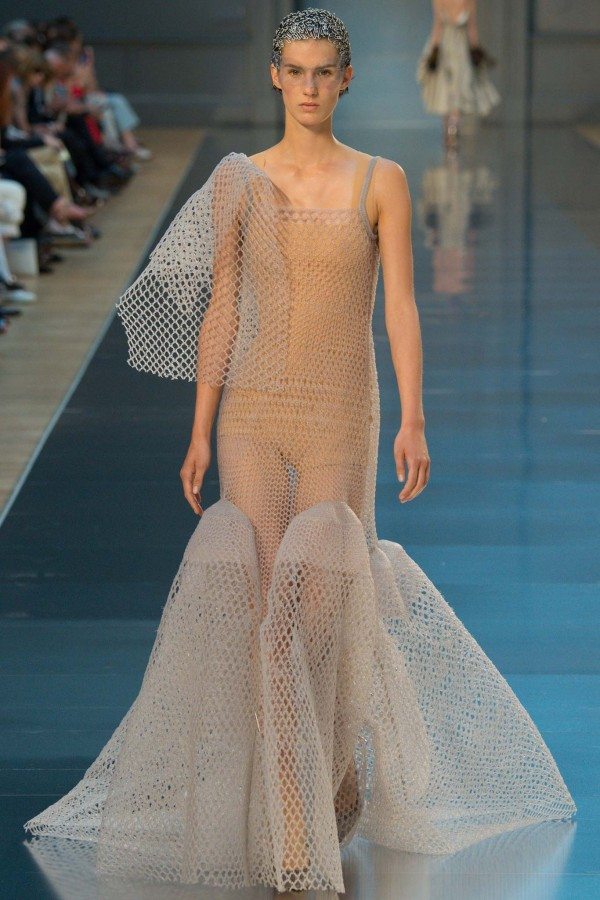 Couture season is upon us and we couldn't have asked for a better one, certainly not in the boldness and inspiration department.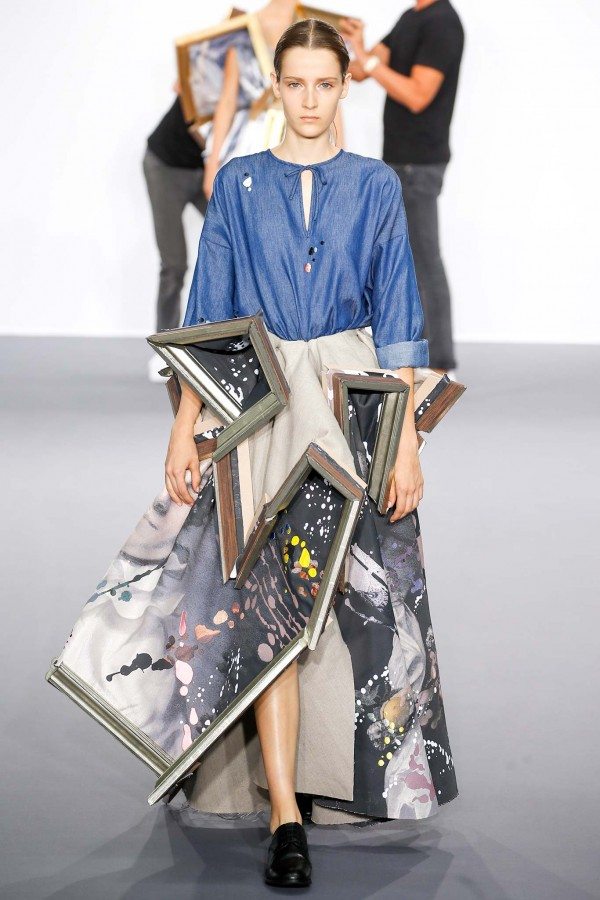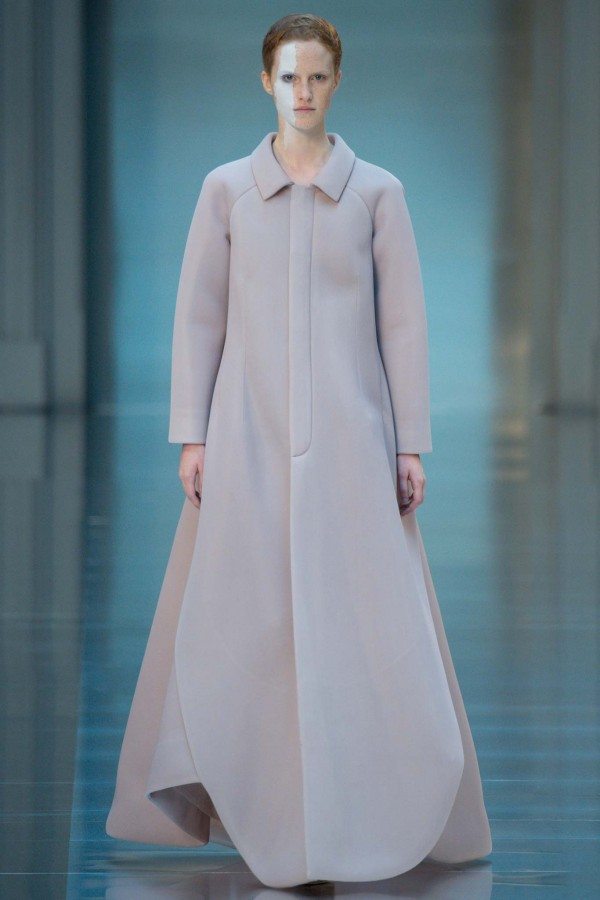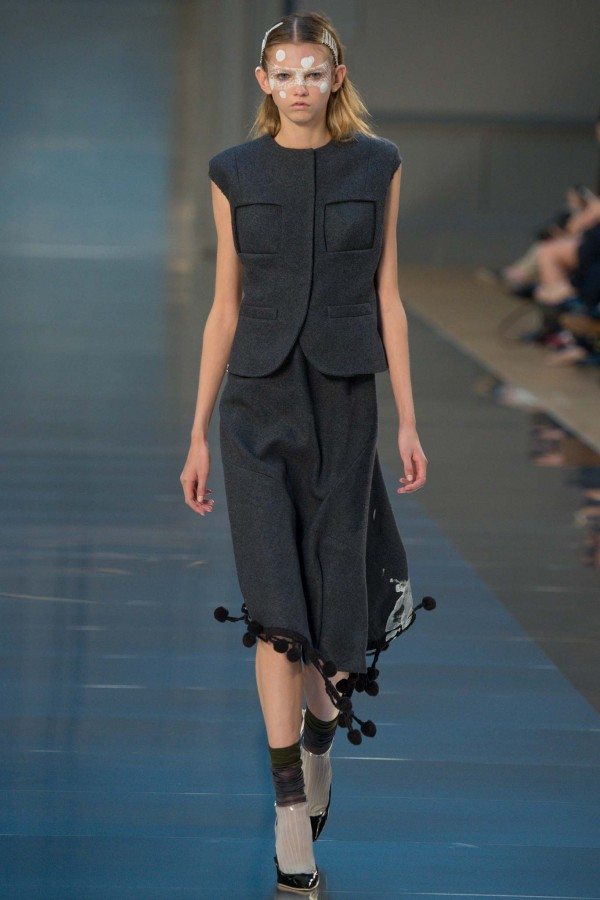 Looks featured above come from John Galliano for Margiela and they encompass all the grandiosity we expect from the house with an emphasis on organic shapes, powerful contrasts, and a beautiful, entrancing androgyny.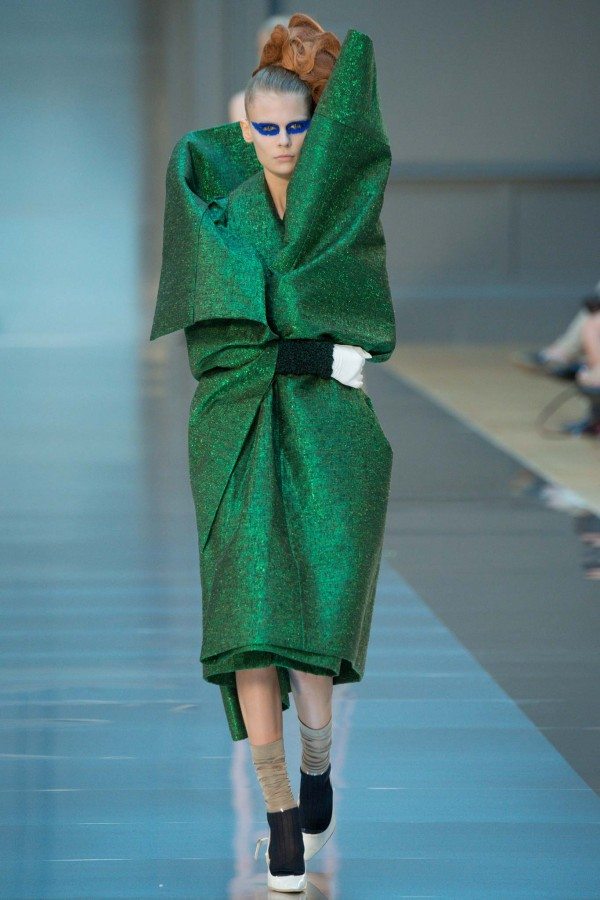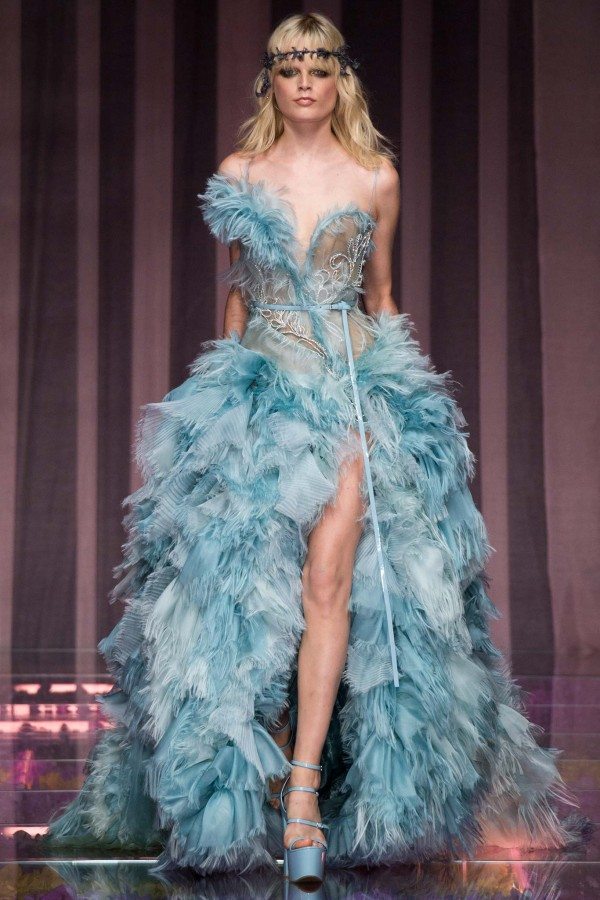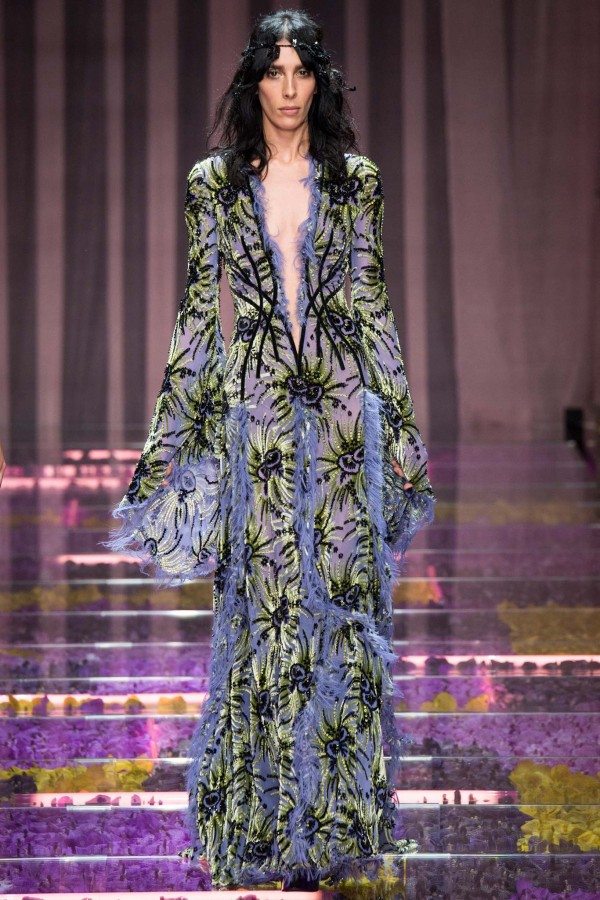 Meanwhile, Versace stirred things up with a collection that's decidedly softer than what we might expect and ambitiously deconstructed – lots of frayed edges, asymmetry, and delicacy in pattern and essential structure.
Perhaps our favorite show this month so far though was that of Victor & Rolf. Taking their inspiration from the Golden Age of Dutch painting, this architectural-cum-fashion display broke through any boundaries separating clothing from art with wearable works replete with hinges and angular silhouettes.
A big part of our business is custom rugs and custom carpet, so we're always looking for inspiration elsewhere in the art world that's breaking the mold. We're huge fans of beauty unexpected. If you dig the new Versace, you might like our dreamy Dynasty carpet in silk with handknotted pile or this wispy floral done in wool. Galliano devotees could go for the bold texture of the petal-cloud in hooked cotton, and this geometric has some of the 3-D appeal of Victor & Rolf.  You can explore the custom lab here for a greater glance at the possibilities of contemporary and custom rugs and carpet.