Did you know that Doris Leslie Blau is not solely about the vintage and the antique? One of our modern rugs was selected by the great Juan Carretero for his eclectic Mexico City home décor. This outstanding project was recently covered by Architectural Digest. Just take a look.
Mexico City Home
Juan Carretero, who has designed projects form Scotland to Panama, always tries to reflect the needs of his customers in the first place, and only later to include his own artistic vision. His profound sensibility and the ability to actually listen allows him to leave every client satisfied in a dream home. In case of the Mexico City mansion he had to be open to the suggestions of not one or two but five family members! "They all speak a slightly different language in terms of colors and furnishings," Carretero admits in the interview for Architectural Digest, that decided to show the house in their Web-Exclusive Home Tour Section.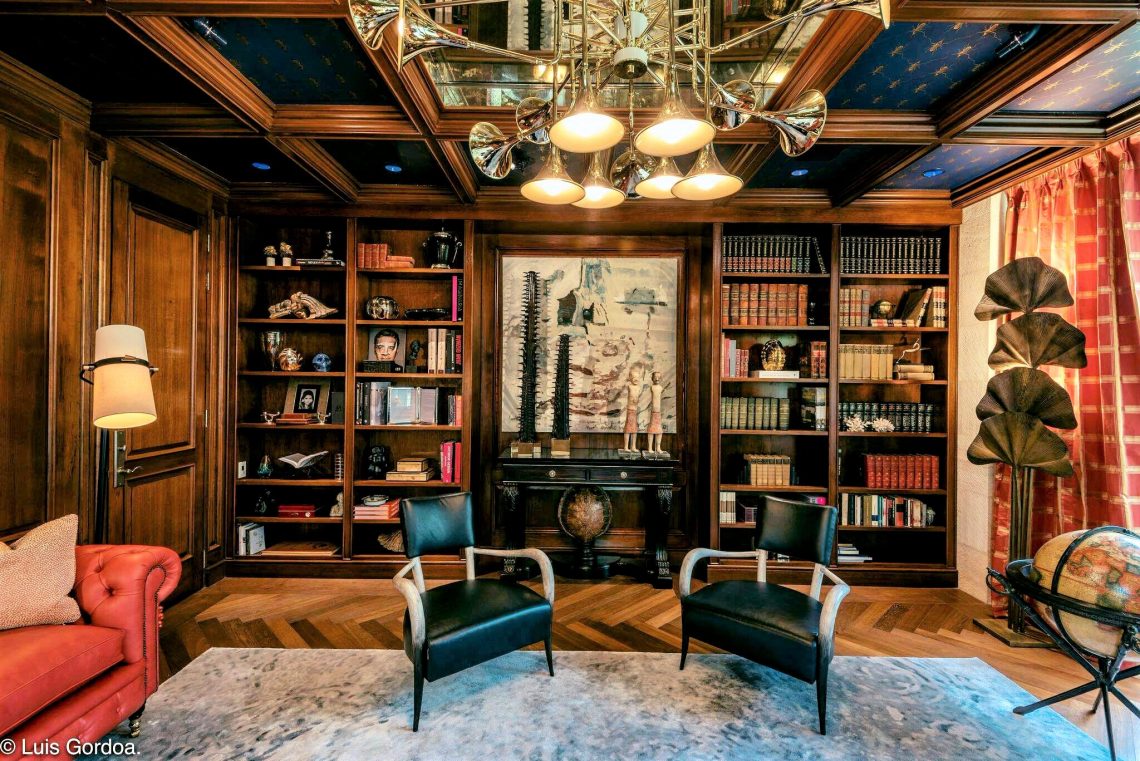 Such diverse expectations may present certain challenges even to the best designers but Juan simply loves the challenge. Moreover, he knows the wife and was pleased to help finish her new home, which was custom built for the family by Mexican architect Carlos Herrera. "The space is an interior designer's dream project," Carretero says with appreciation. "It has all the modern conveniences but a traditional layout and proportions and top-of-the-line finishes." Using the potential of the given space to the maximum, Juan created an eclectic décor on what he calls "a room-by-room" basis.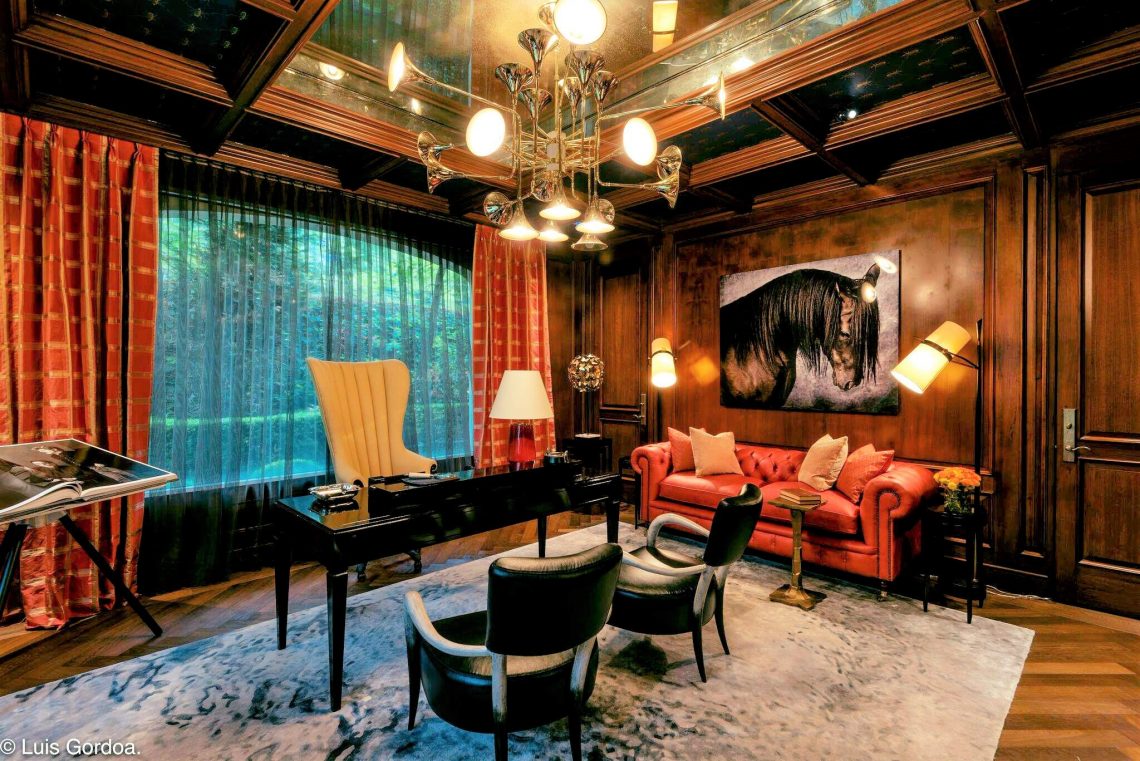 The designer gave each room a distinct look with a dramatic accent – a shiny trumpet chandelier in the library or the boxwoodlike wall covering that merges the indoor pool area with the garden outside are only some of many relishes. At the same time he maintained the tailored aesthetics and meticulous craftsmanship that are considered his hallmarks. Perhaps that's why one of DLB rugs found its place in the outstanding Mexico City home.
Contemporary Water Rug
The carpet which so glamorously fits into Carretero's eclectic Mexico City home design is among the latest creations of Doris Leslie Blau. Although presently made, the rug stays true to the venerable weaving traditions and therefore, to our business philosophy that stands against the machine production of disposable objects and environmental pollution. The piece was thoroughly hand-knotted of the fines wool and luminous silk in accordance with old and refined techniques which ensure its uniqueness and durability. Thanks to such masterful execution and the employment of the best quality materials, the rug has a chance to serve its owners for generations.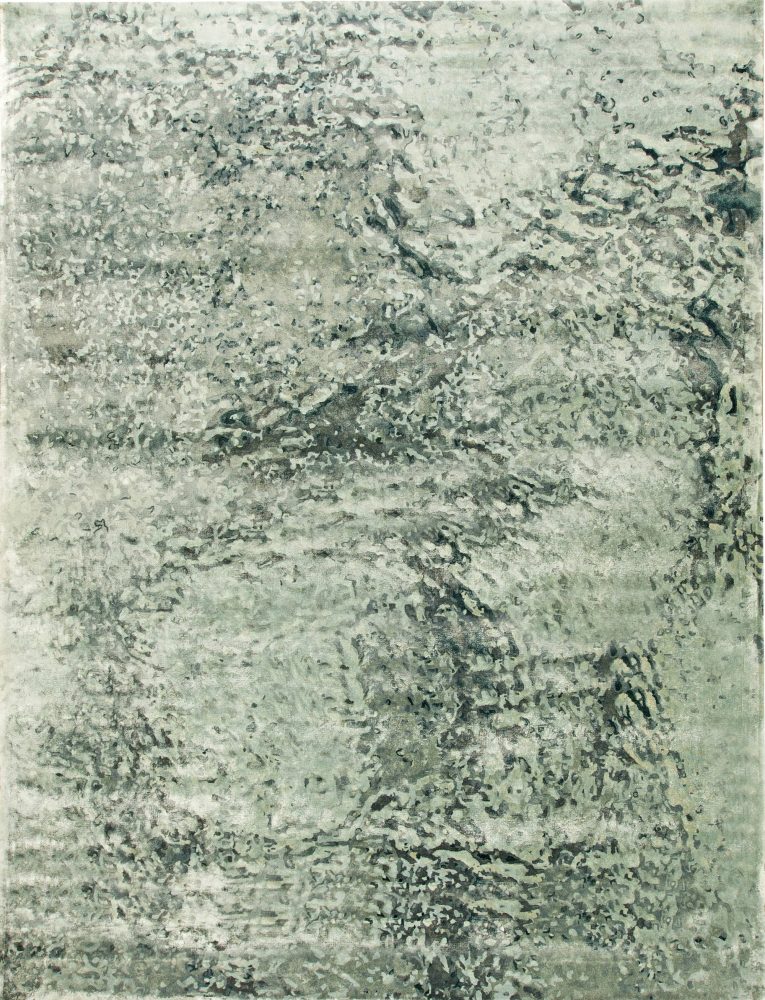 The hand-tufting also influences its overall appearance. One glance is enough to fall for the shiny, soft pile that is a sheer pleasure to touch and to look at. Due to our long-established activity on the market and our expertise on the subject, we have been able to transfer all the glory of antique and vintage rugs to this utterly modern and ingenious design.
This borderless carpet's concept builds upon what's the most precious and inspiring in the world – the wonders of nature. The pile, reminiscent of subtle post-impressionist Van Gogh oil painting, represents light flickering on the surface of slightly wrinkled water surface. We are happy and proud that Juan Carretero noticed and appreciated our work and has decided put his trust in Doris Leslie Blau's rug. After all, he has an eye for beauty.
Capital C for Carretero
Born in Mexico City in 1975, Juan Carretero, a true artist in the organization of internal spaces, can boast of a number of awe-inspiring ventures. Not many people realize that this broad-minded designer is also an architect. Having worked in a number of different countries and being a foreigner himself has given him a broad spectrum of aspects to draw his inspirations from. He is known for the appreciation for local craftsmanship, tradition and high-quality, hand-executed objects.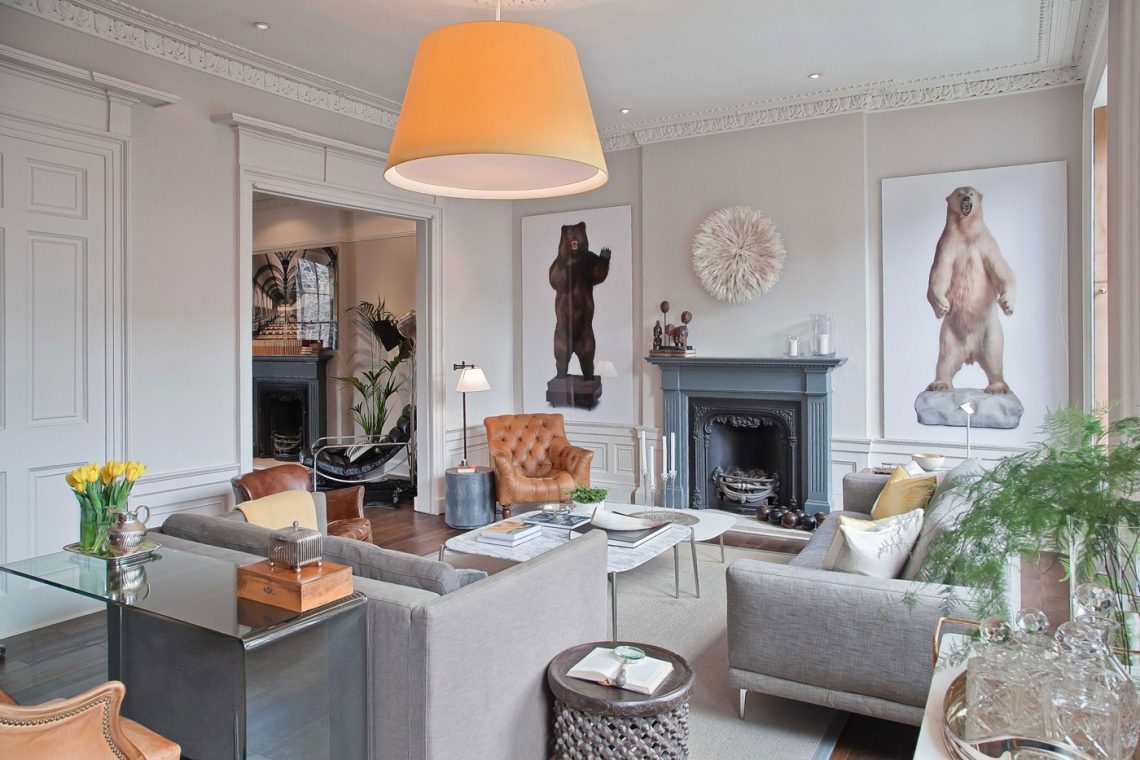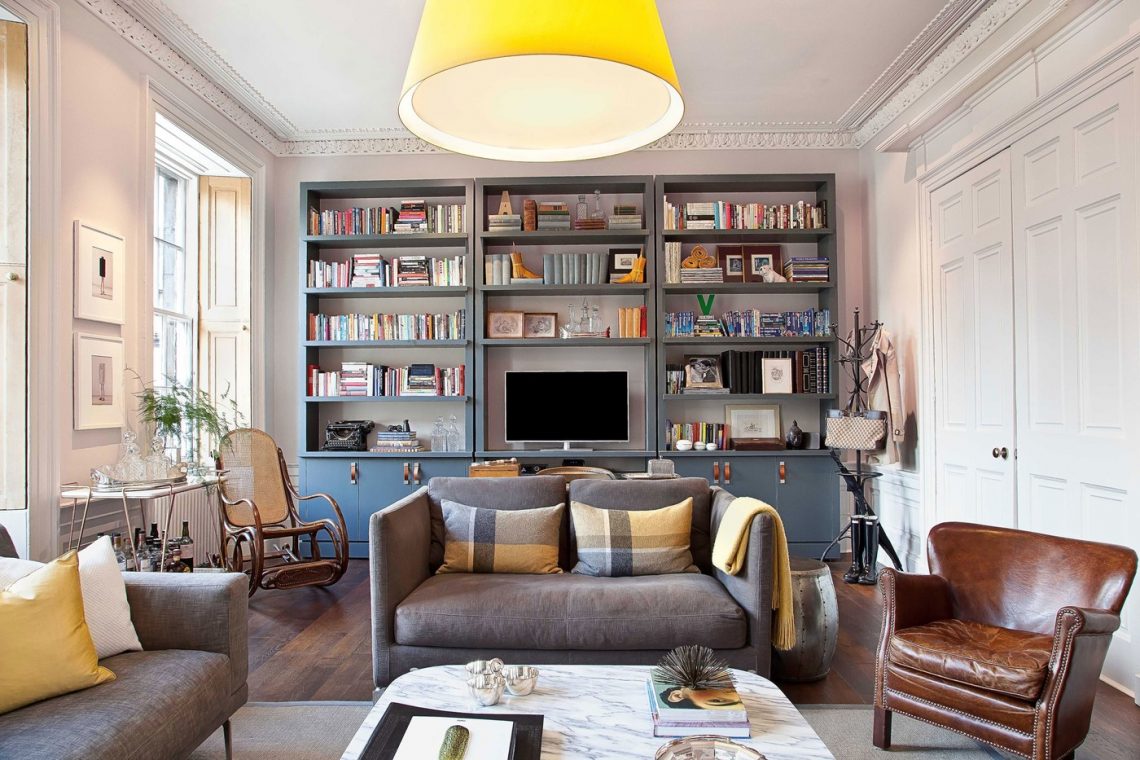 Sotheby's, one of the largest brokers of fine and decorative art, describes Juan's style as follows: "His trademark is an eclectic approach to spaces that combine the old and the new, casually and elegantly, but always with a dash of humor. His rooms usually evoke a collected, bohemian yet refined aura inspired by his own background." We could not put it better. However, this is just a subjective opinion and to fully appreciate the designer's remarkable, eclectic style one has to see it for himself. It is worth noticing that Carretero is actually more than an artist as he deeply cares for every customer's individual needs and comfort. Come with us on an unforgettable tour around Juan's magical interiors.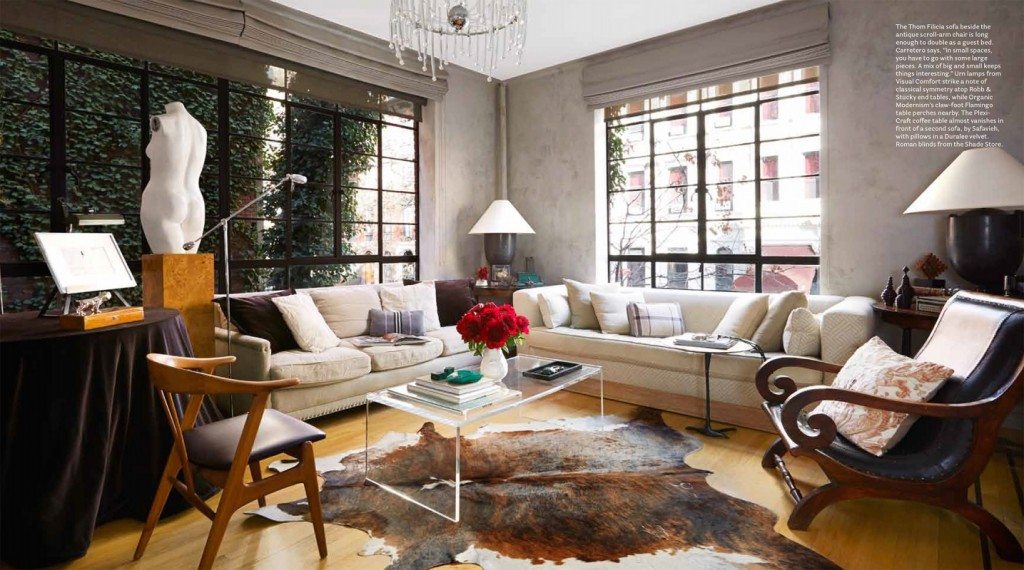 For more inspirations, take a peek at Doris Leslie Blau website – we are always at your disposal. And if by any chance you are visiting the capital, step into The Washington Design Center, 1099 14th Street N.W. Washington, D.C. 20005, to see our showroom. You can also give us a call at 202-808-9361.