Interior stylists make decorating seem so effortless. A pillow thrown here, a statement couch put there and a bit of eclecticism sprinkled over the whole. Voila! The dashing but not over-the-top décor with both sharp style and timeless elegance ready. Easy peasy lemon squeezy? Well, being a professional designer is not actually that simple. Fortunately one of them was willing to share some of her know-how to help the enthusiastic amateurs. Check out 5 simple and smart décor tips from Emily Henderson and decorate like a pro!
Remember About Textures
First of all, don't think that good styling relies only on expensive pieces. On the contrary, the core of decorating are contrasting and edgy additives that may be easily replaced. Emily Henderson's major rule is to have fun with the décor, and textiles are perfect for that. In addition to colors and patterns, they add three-dimensionality to an interior.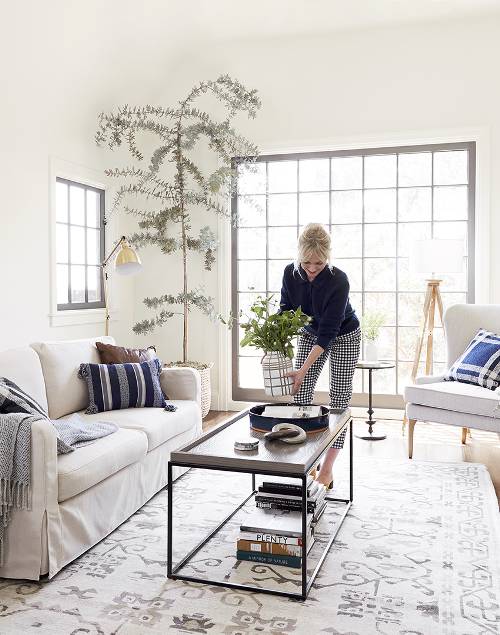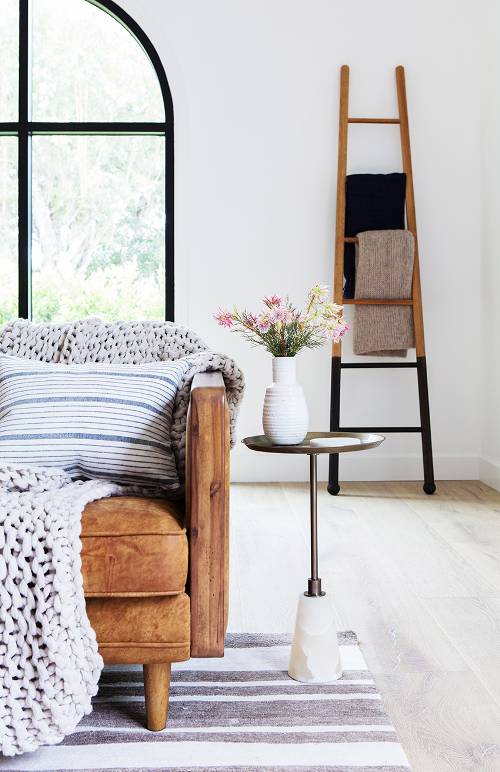 "Texture is so important and helps add character to a room. I love shopping at Target for layering pieces—like throws, pillows, and rugs—because they are affordable yet stylish and help to make a room more visually interesting," says Henderson. A vintage rug with a shaggy wool pile? Or maybe a Persian antique executed in fine silk? Take your pick!

MARISA VITALE

Photo by Sara Tramp/ MyDomaine

Ediotor's choice

Swedish Modern Rug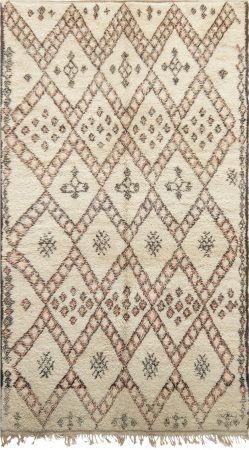 Choose a Design Theme
We love the eclectic style… yes, there is a 'but.' Before you start storing furniture from every epoch, first select the directions in design that you like the most. Emily confirms: "Just like you wouldn't start baking a cake without all the ingredients and recipe in front of you, so it is with the design. You can definitely design with spontaneity, but having a game plan before you start purchasing larger pieces can save you a lot of time and headache later down the road."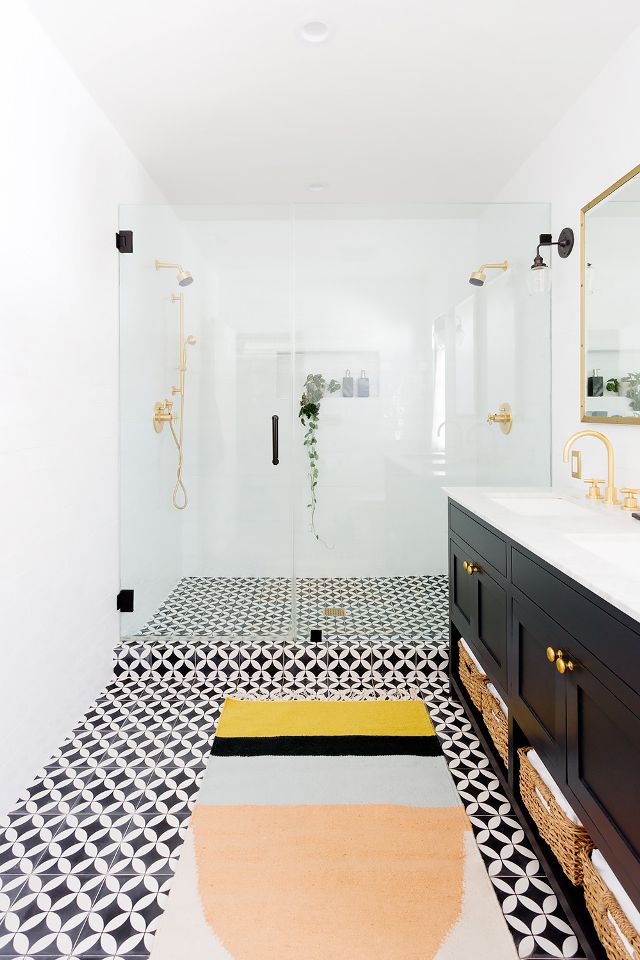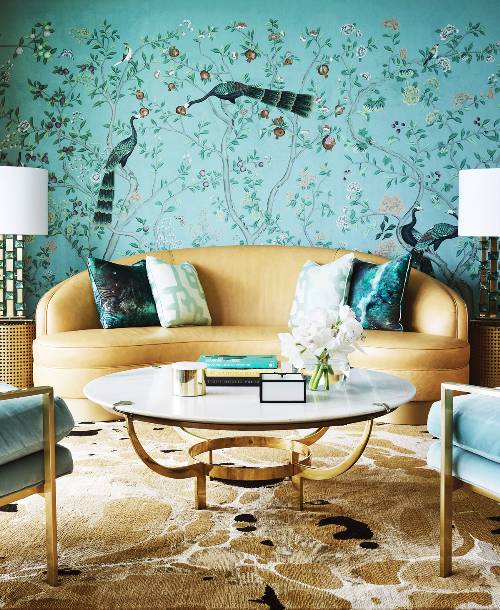 Farmhouse and modernity? A great combination! Wooden finishing will look super chic with modern furniture. On Pinterest, the Scandinavian and Mid-Century Modern styles reign supreme, but don't just blindly follow trends. Get inspired by them and mix the selected elements in your own way.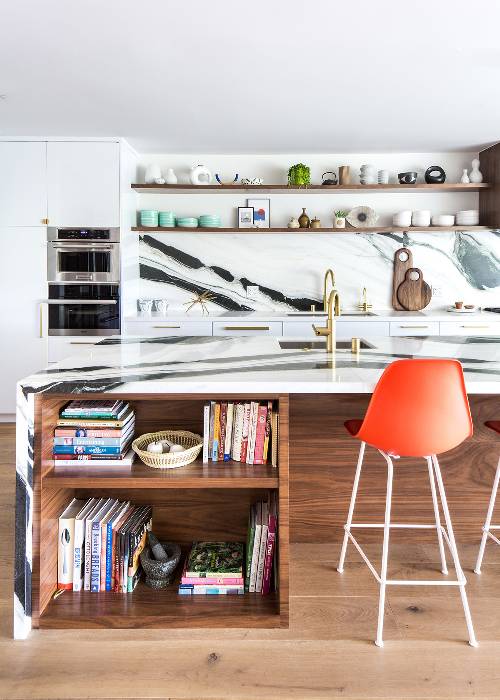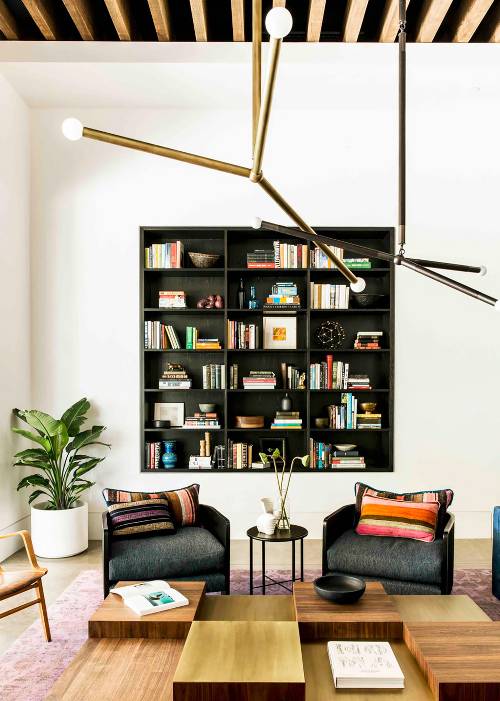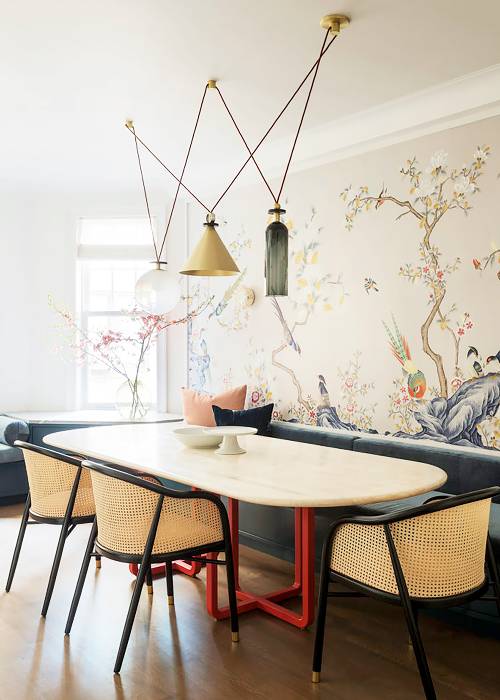 Layer Your Lightning
A useful decor tip that we often forget about. The upper lighting alone without any floor or table lamps won't  look inviting not only in terms of design but also the light itself. Henderson agrees: "Ambiance is important, there is nothing worse than being stuck under fluorescent light.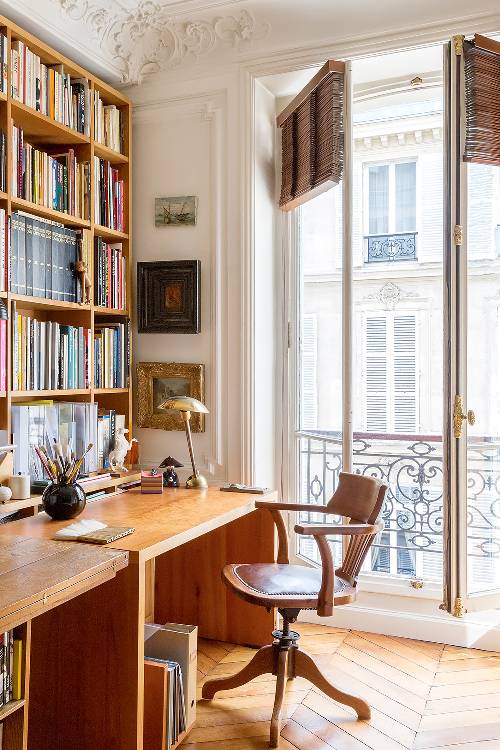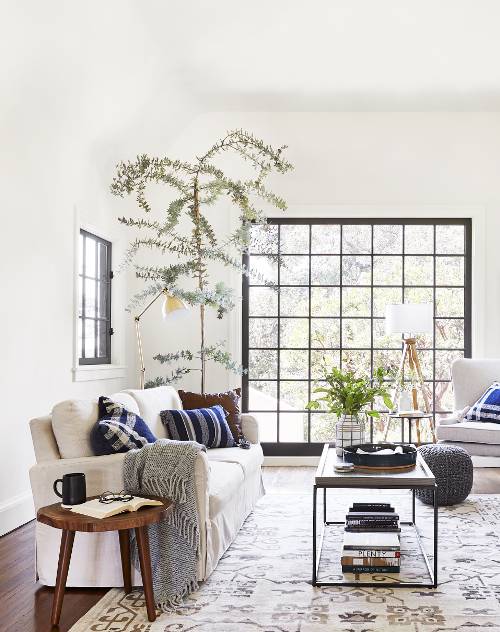 Every room should have at least two (if not three) sources coming from a few different heights to evenly disperse light throughout the room. I love using a brass statement floor lamp […] in the living room that can be moved around and easily works with just about any color palette or style." Think about the mood you like in the evening after work. Now create it with some side and bottom lights!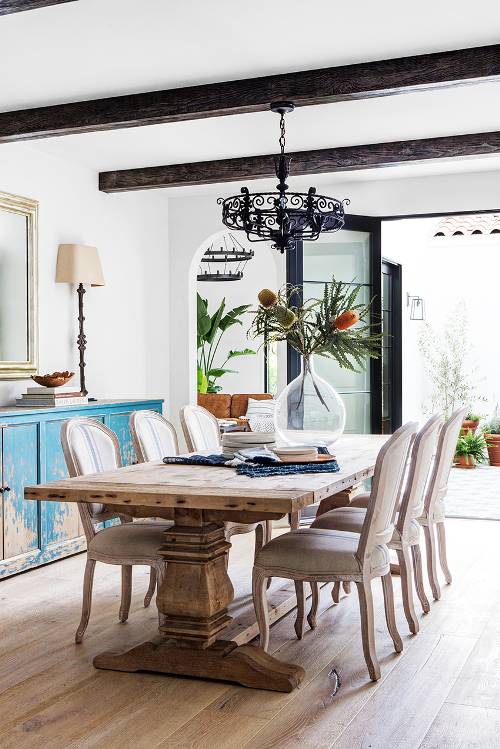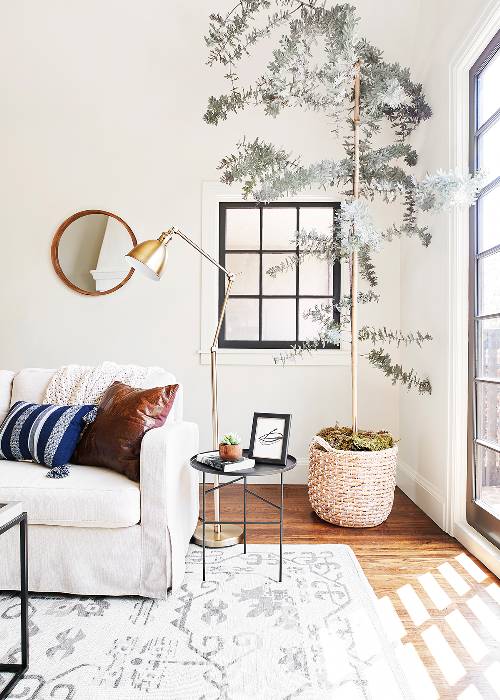 Make Sure It Has Both Personality and Functionality
Any exaggeration isn't good. A fragile coffee table with a glass top or a white sofa may look elegant and stylish, sure. However, maintaining their flawless appearance will be a challenge. "Form over function or function over form is an age-old designer battle, but every room should function just as well as it looks," Emily remarks.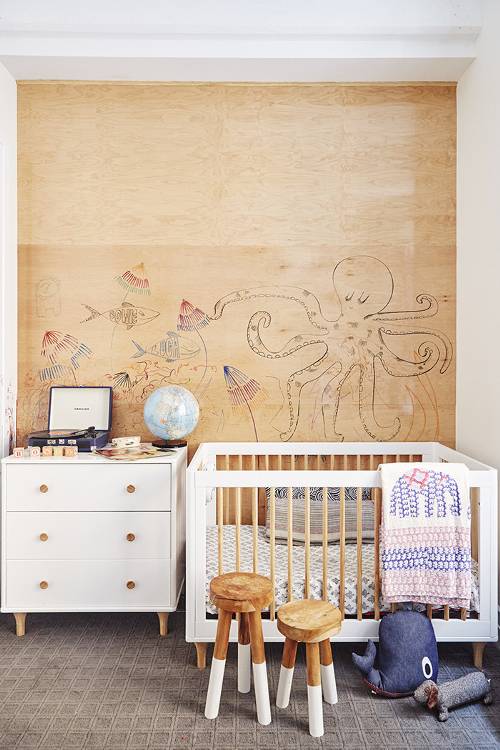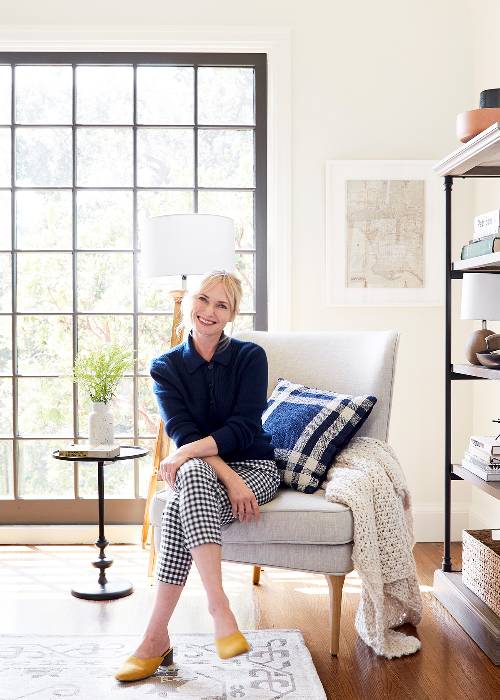 She also notices the necessity of personalization. "Filling a room with brand-new items can be beautiful, but adding in pieces that make it unique and special add that personality and soul that every room needs." As always, the tricky part is to find the golden mean. Choose elements in accordance with your own aesthetics but reject those that are non-functional or difficult to maintain in advance.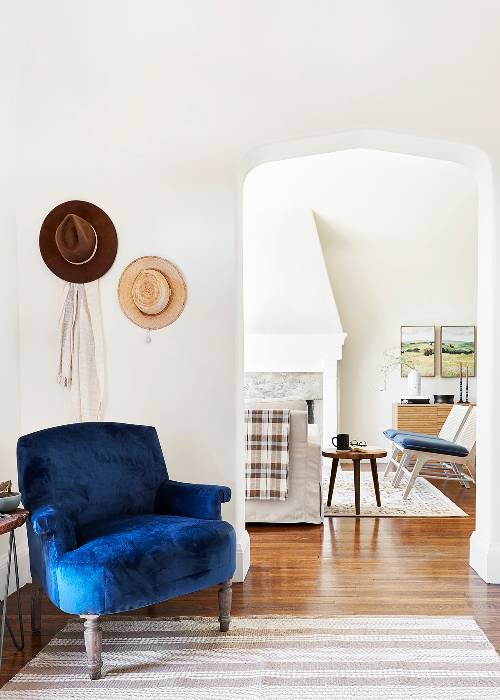 Minimize Clutter
Nothing ruins the style like an ordinary mess. Good storage of items is the key to a beautiful space. Emily has her ways of making sure that everything is in perfect order.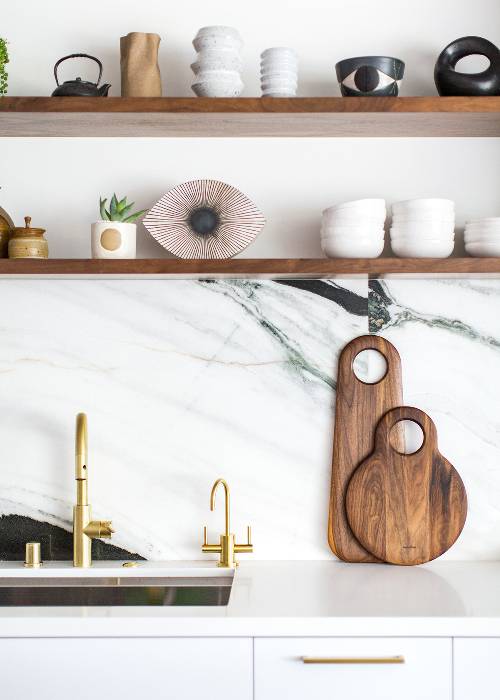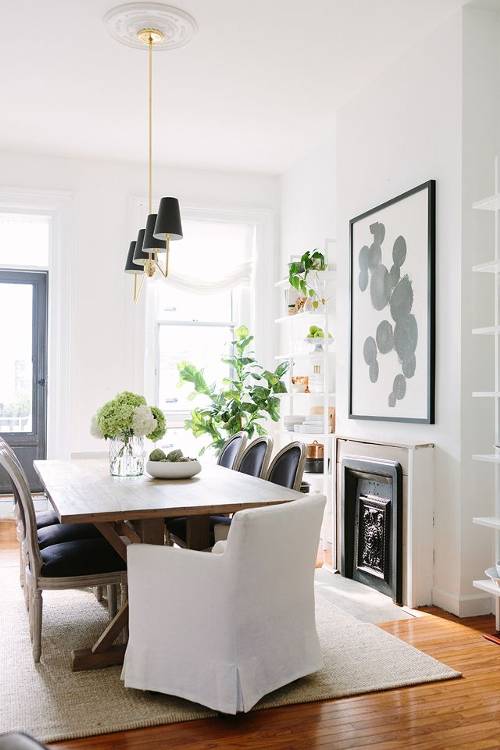 "Swap bulky furniture pieces like desks and nightstands with ones that feature handy compartments for storing books and tech items like laptops, cords and TV remotes. […]I also love using decorative storage baskets both large and small to help keep clutter off the floor."
Are you short on shoe storage? Try using an over-the-door organizer that is ideal for small spaces. In general, take example from the Scandinavians. They are veritable masters of minimalism who know how to store with style.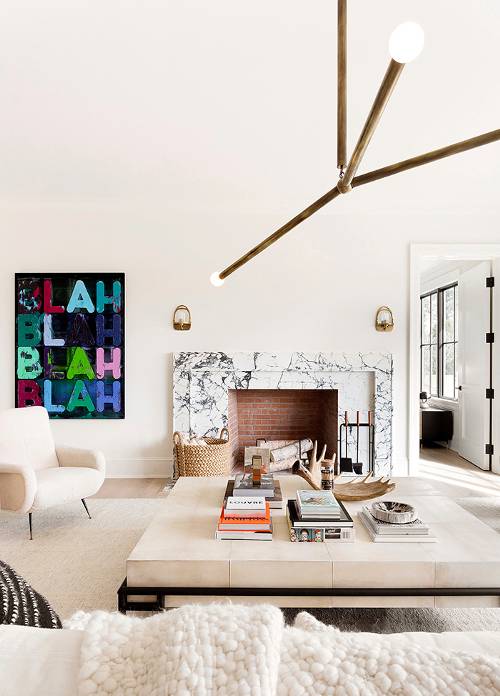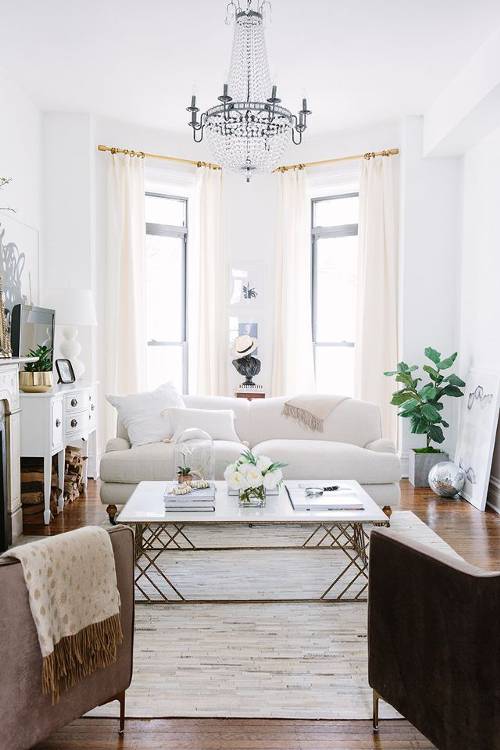 DORIS LESLIE BLAU CAN HELP YOU FIND THE RIGHT PERSIAN CARPET OR ORIENTAL RUG. WE HAVE A LARGE SHOWROOM IN NEW YORK CITY PLUS ONLINE CATALOGS AND SUPPLEMENTARY INFORMATION. FOR HELP CHOOSING A PRODUCT FOR YOUR NEEDS, CONTACT US ONLINE OR CALL 212-586-5511.