Of all the films nominated for an Oscar in the Best Picture category (Vice, Black Panther, A Star is Born, Green Book, BlacKkKlansman, Bohemian Rhapsody, The Favourite, Roma), it was the Favourite by Yorgos Lanthimos that impressed us the most. Our hearts were stolen not only by the perfect acting of the three main characters (Emma Stone, Rachel Weisz, Olivia Colman) but also by the beautiful interiors of the 18th-century English mansion. In anticipation of the Oscars, we'll tell you how to add some royal splendor to your apartment.

5 Decor Tips For Living Like 'The Favourite'
1. Statement Wallpaper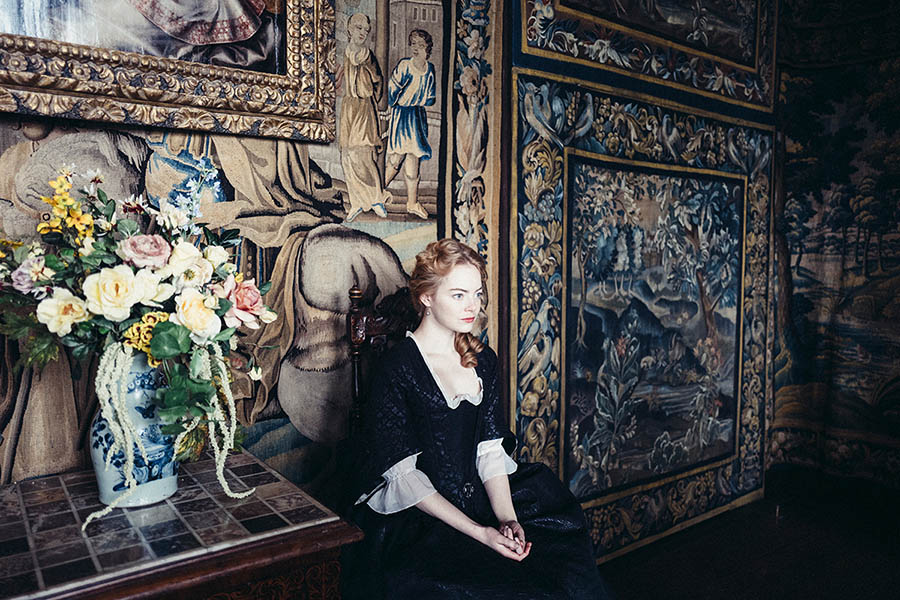 The royal look goes hand in hand with current trends that seem to follow one principle – more is more. After many years of ever-present minimalism and Scandinavian design, a new wind is now blowing, and maximalism has finally taken over.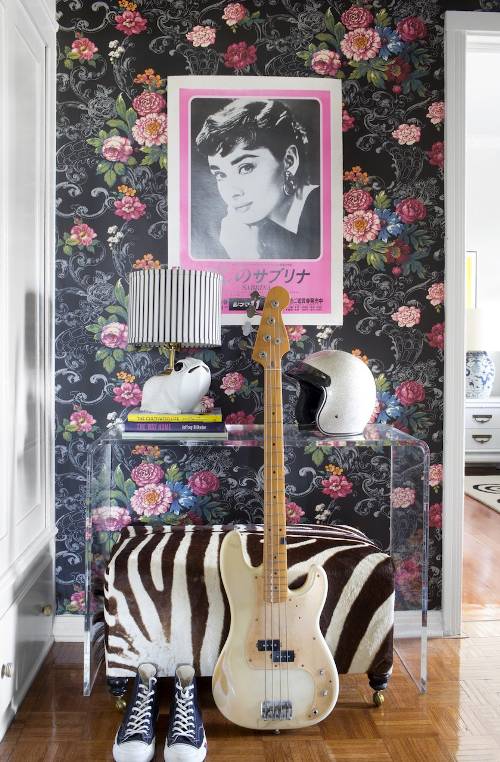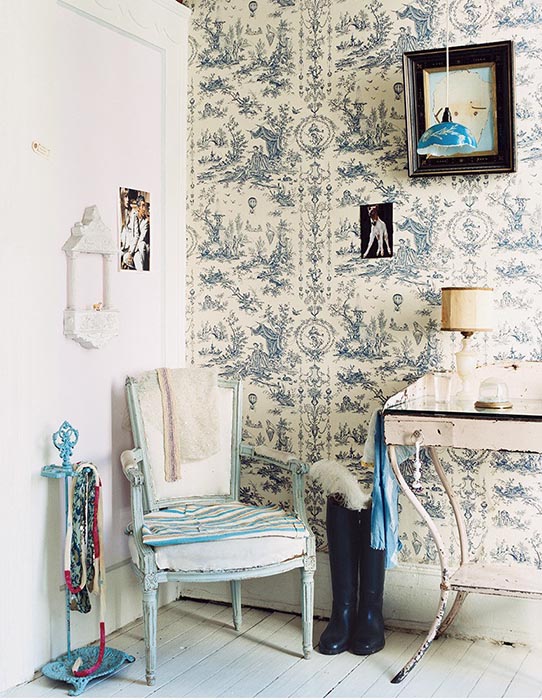 How does one start 'maximizing' the decor? With the walls, of course! Opulent, richly decorated wallpaper is the basis of both royal and maximalist styles. Wallpapers are now in vogue, so it won't be difficult to find the perfect pattern. We especially recommend flower designs in dark (moody) colors that resemble oil paintings – the vibe you want, guaranteed!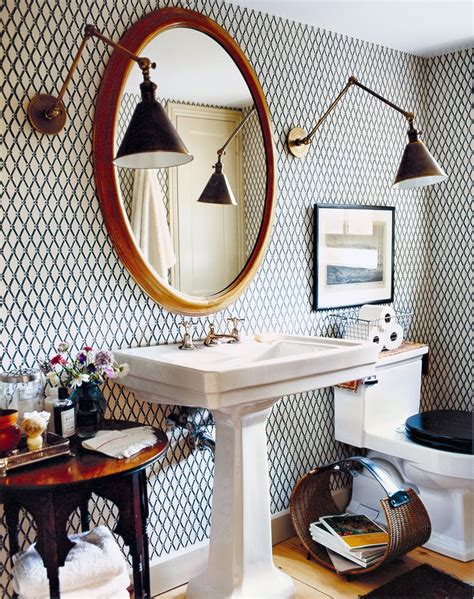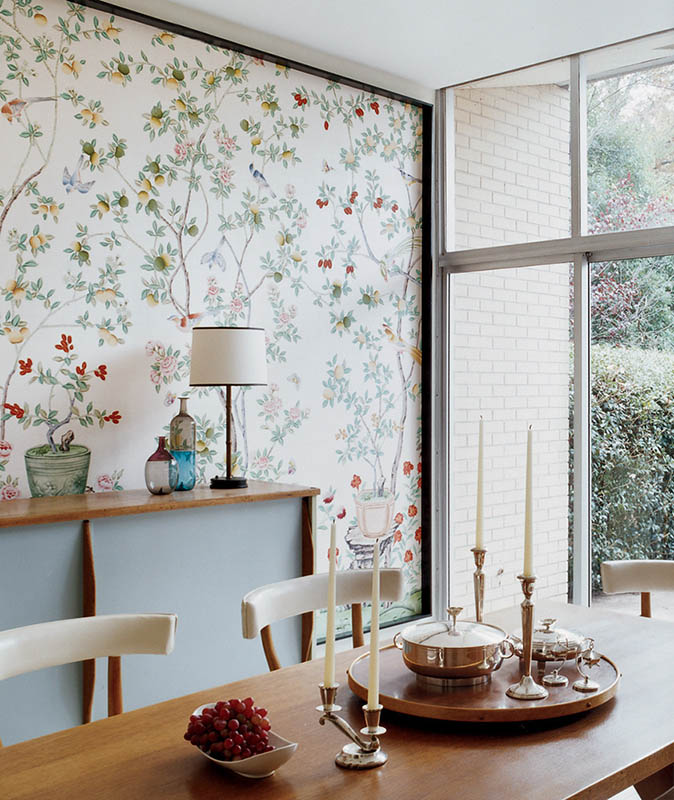 2. Something (Very) Old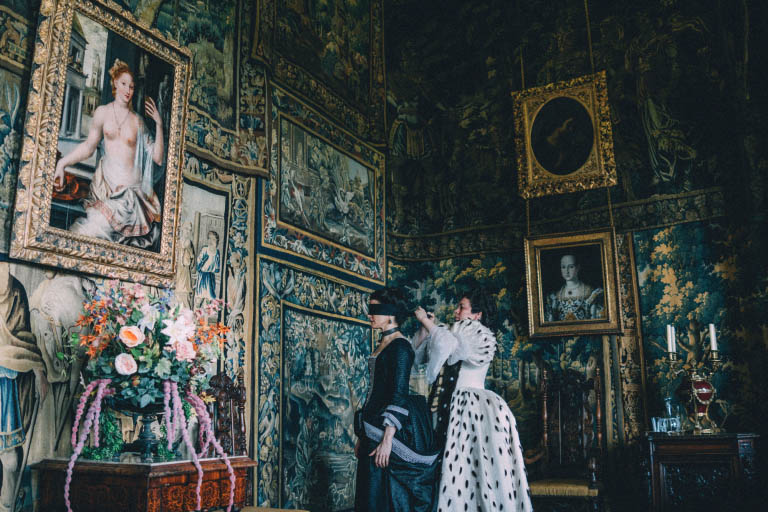 There is nothing like genuine antique pieces to complement a royal interior. However, this doesn't mean your house has to be turned into a museum right away 😉 Hunt for items that shout value and uniqueness – you can try at flea markets, online or in antique boutiques.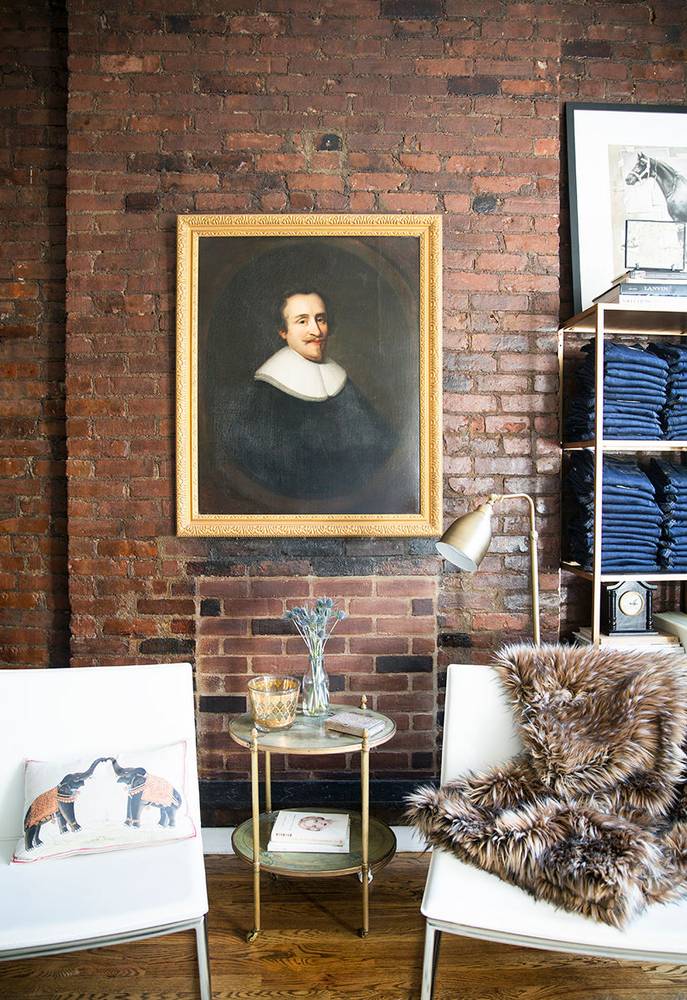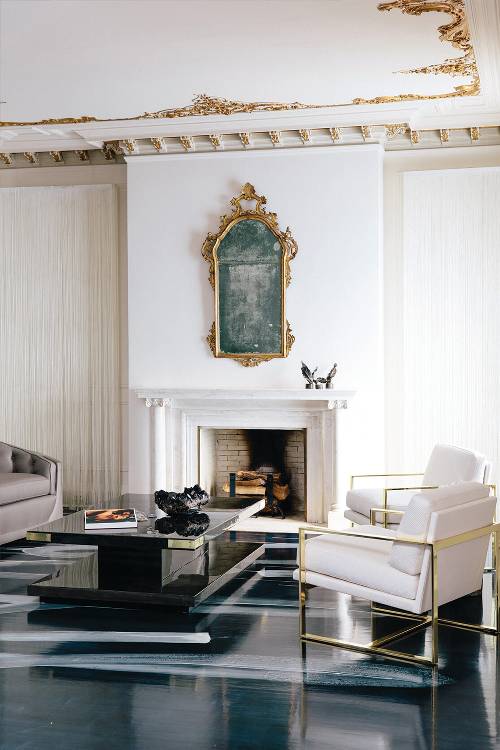 A mirror in a heavy, golden frame, a sophisticated oil painting, a coffee table on bent legs or maybe old porcelain? Regardless of what you're after, you may rest reassured that original antiques will imbue your place with soul. Not to mention the pro-environmental aspect (support of the zero waste movement) of buying pre-existing, high-quality goods.
3. Home Library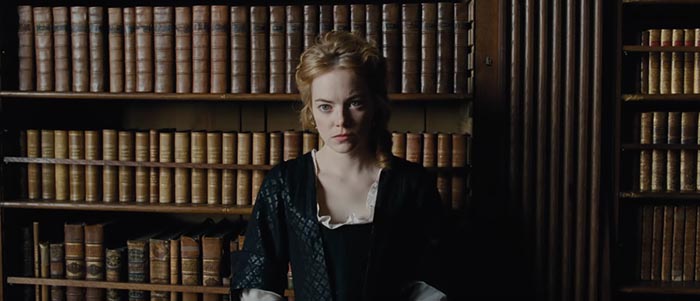 Who doesn't dream about a home library? Mandatory at every royal court, a library can appear in your apartment too! All you need to do is find a space where you can fit several shelves full of books – it can be a small room or a designated area of the living room.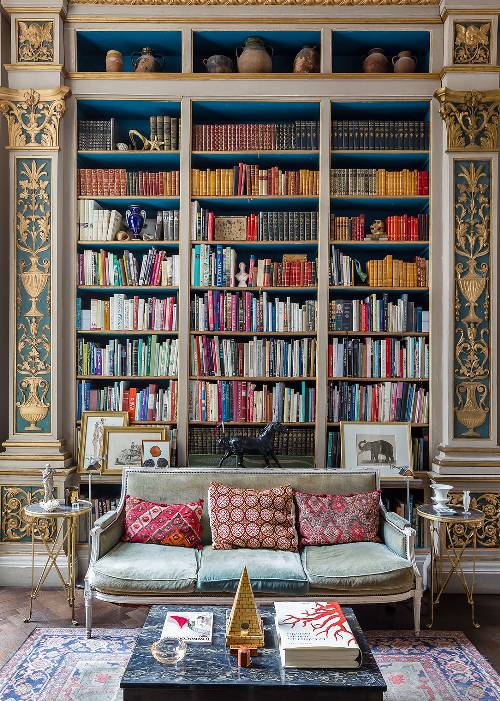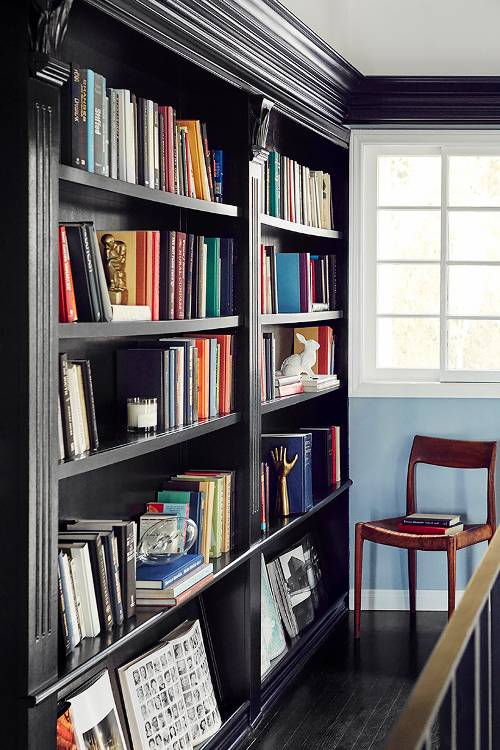 Jazz it up by creating the right ambience. This could mean beautiful lighting, a comfortable armchair, or even a few purely decorative gadgets such as a magnifying glass. We promise that it will become your favo(u)rite nook!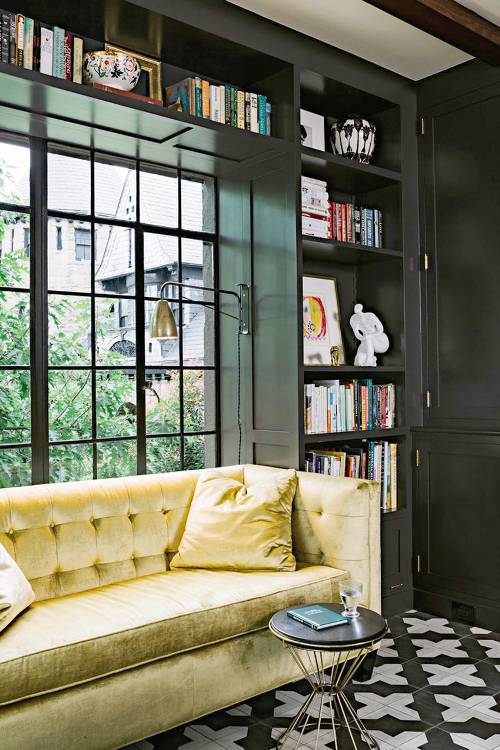 4. High-Quality Textiles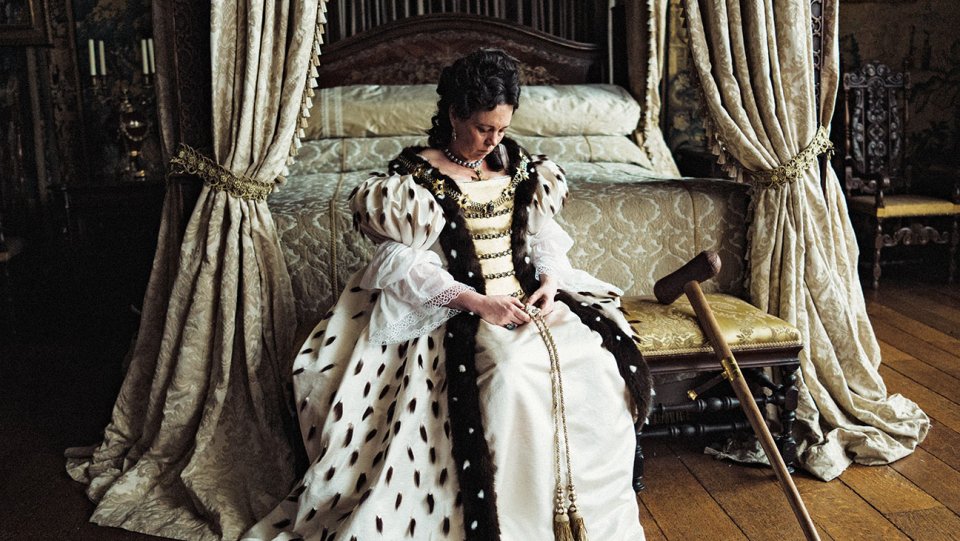 In a royal interior, everything should be exquisite. That includes the quality of textiles! You can see whether your curtains, carpets or pillows are made of artificial or natural materials at a glance. Queen Anna's bed with an impressive canopy is the centerpiece of the set design in The Favourite.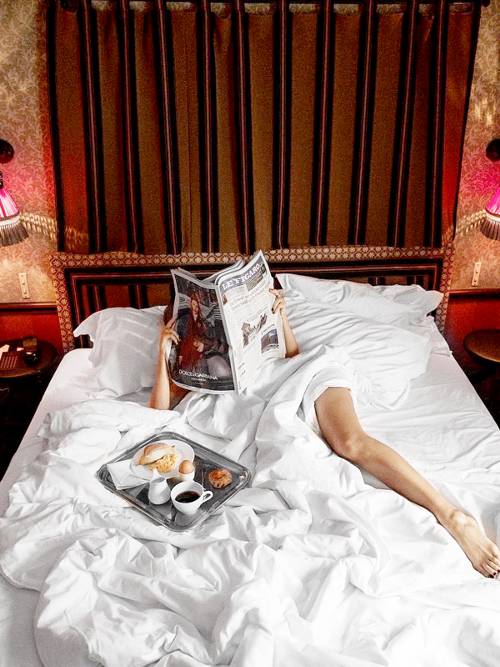 Decorated with lavish curtains, quilted pillows, patterned bedspread and snow-white sheets, it completely steals the viewer's attention. Follow this lead and select only the best materials such as silk, organic cotton or velvet.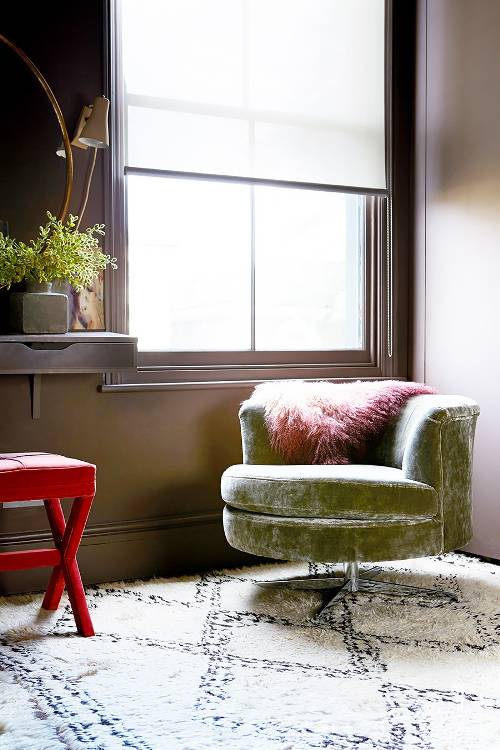 5. Oriental Rug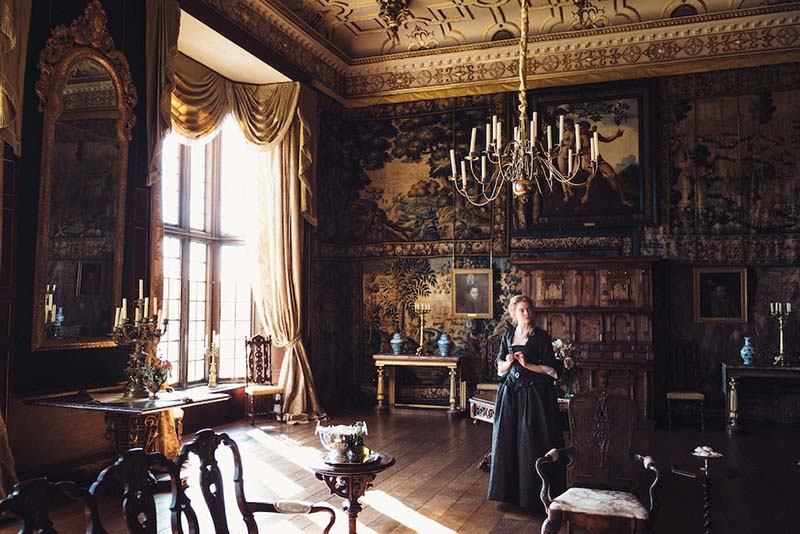 An oriental rug is an object so valuable it was once reserved only for the royal court. Fortunately, it is much easier to get it today. A Persian carpet carrying a 'Shah Abbas' pattern and rich colors immediately gives any space a touch of luxury and elegance.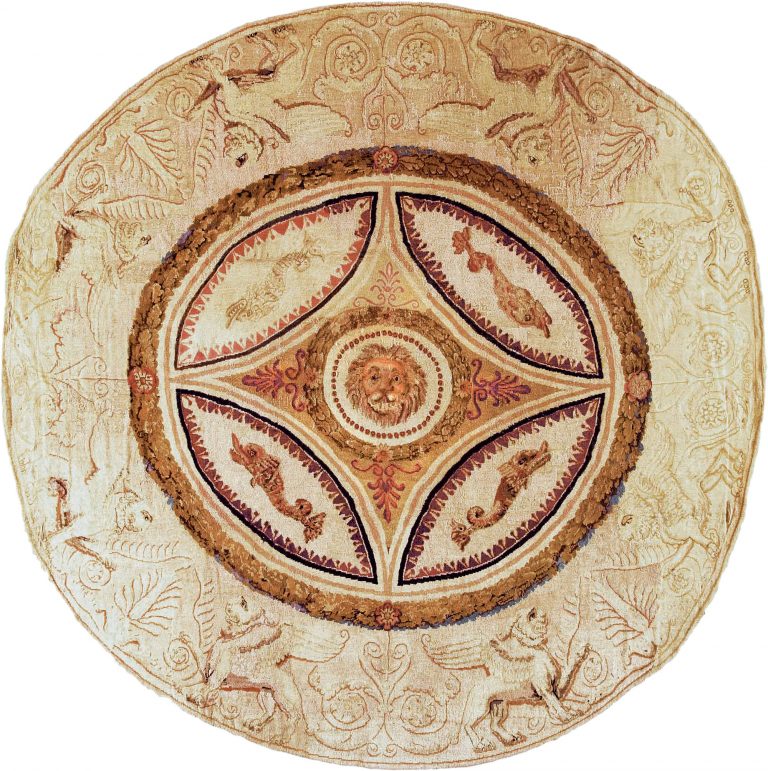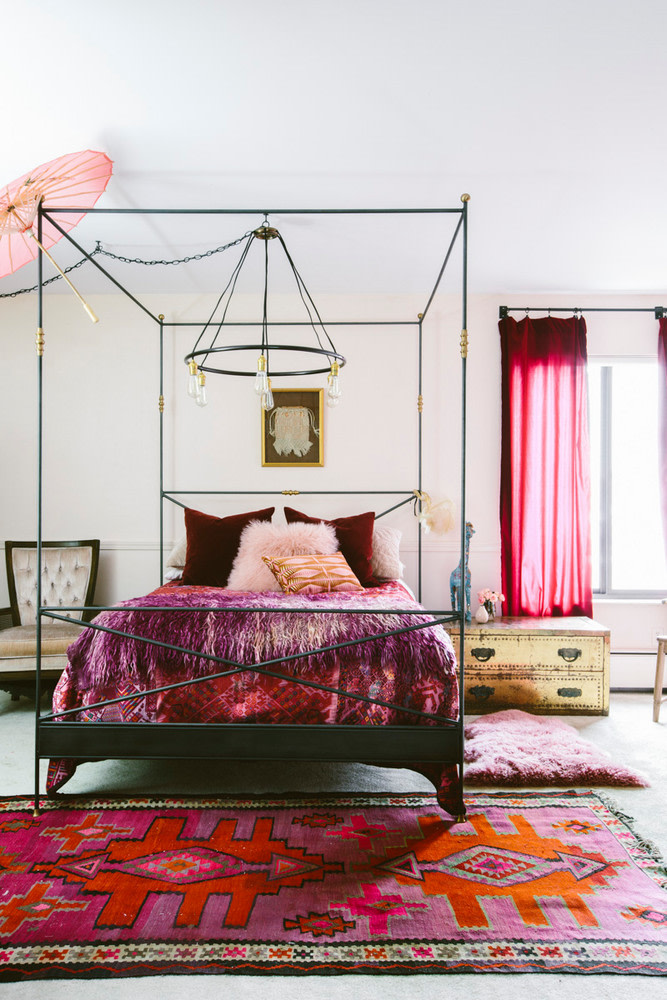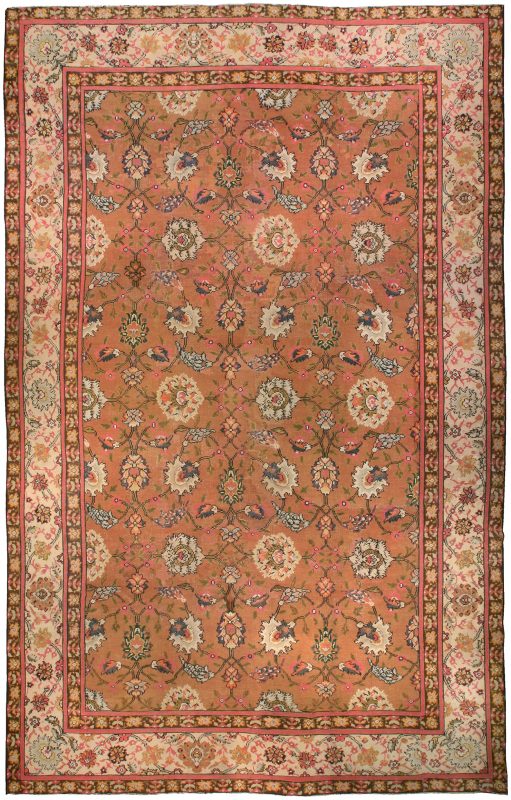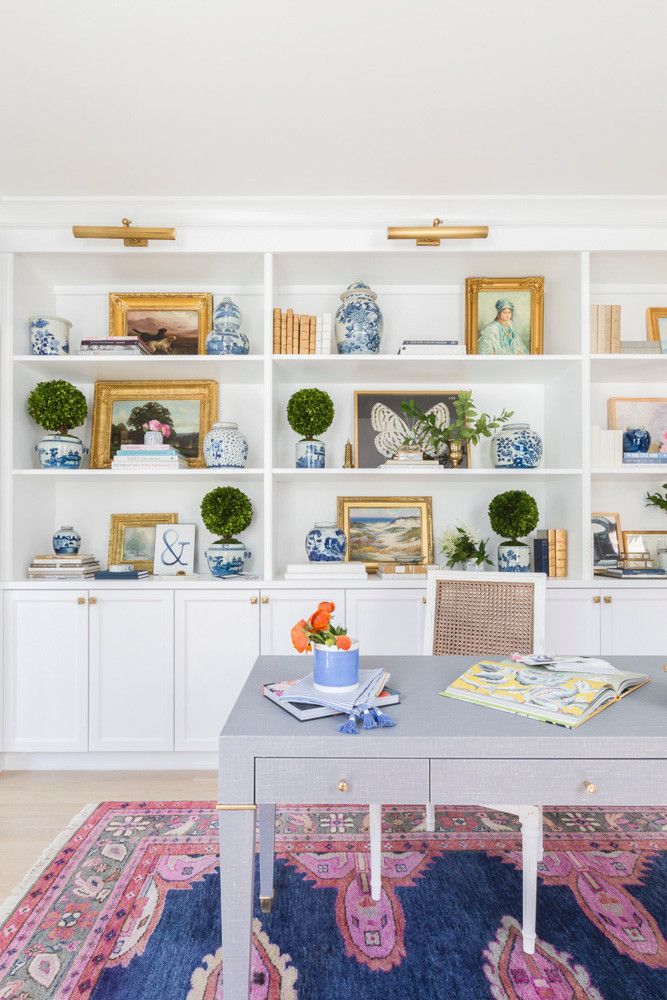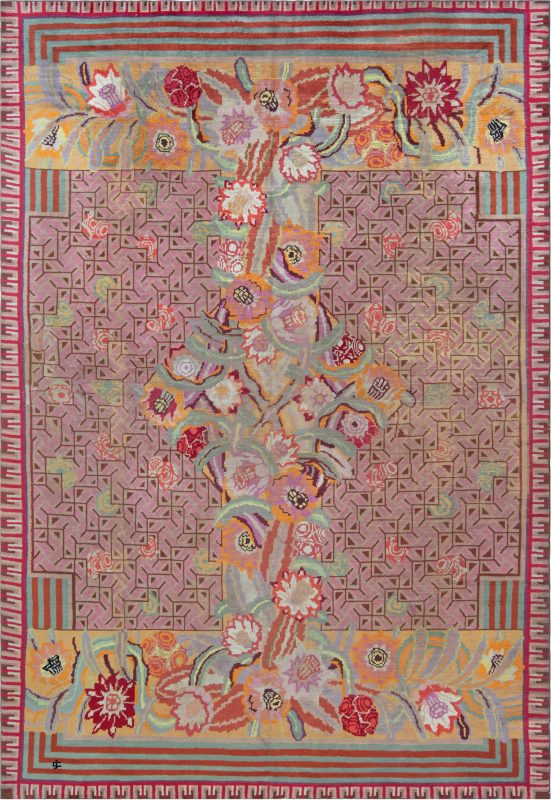 Don't worry if it's slightly worn out – small imperfections add to the charm and value of authentic oriental rugs. Best choose an antique or vintage rug from a reliable purveyor – once you find one, you may freely focus on picking your dream design. In the case of palatial-inspired interiors, we recommend richly decorated Persian rugs, geometric Turkish rugs or exotic Indian rugs.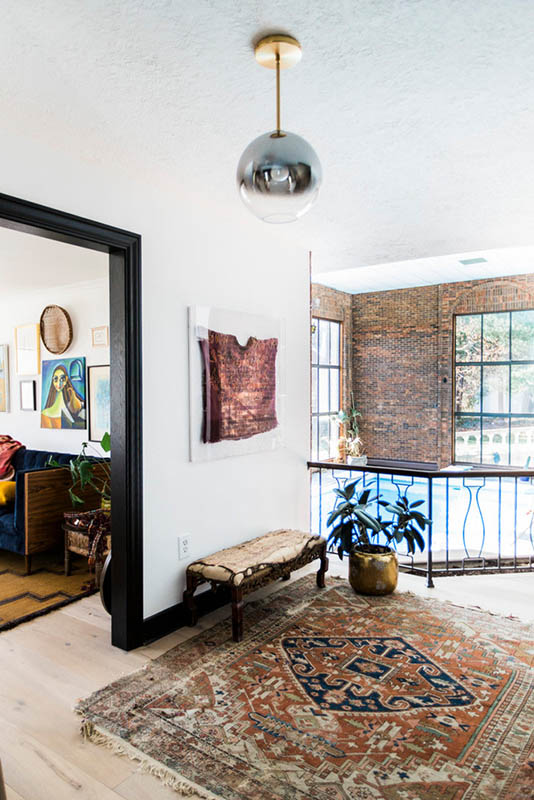 Doris Leslie Blau can help YOU FIND THE RIGHT PERSIAN CARPET OR ORIENTAL RUG. WE HAVE A LARGE SHOWROOM IN NEW YORK CITY PLUS ONLINE CATALOGS AND SUPPLEMENTARY INFORMATION. FOR HELP CHOOSING A PRODUCT FOR YOUR NEEDS, CONTACT US ONLINE OR CALL 212-586-5511.