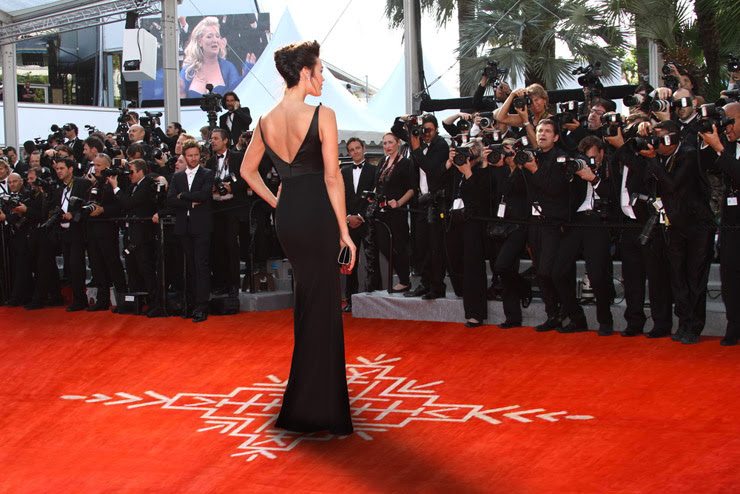 "I am a mortal, a man; I cannot trample upon these tinted splendors without fear thrown in my path." -King Agamemnon, from the Greek tragedian-playwright Aeschylus in the fifth century, BC.
Those were the words the good (fictitious) king said upon returning home to his plotting wife after leading his troops to victory in the Trojan War. The story goes, wife Clytemnestra laid out a crimson carpet to highlight her husband's arrogance by having him trample on the color of the gods. He walks on the carpet, but only under protest. Later, depending on which version you read, Clytemnestra or her lover kills him. Because, you know – tragedy.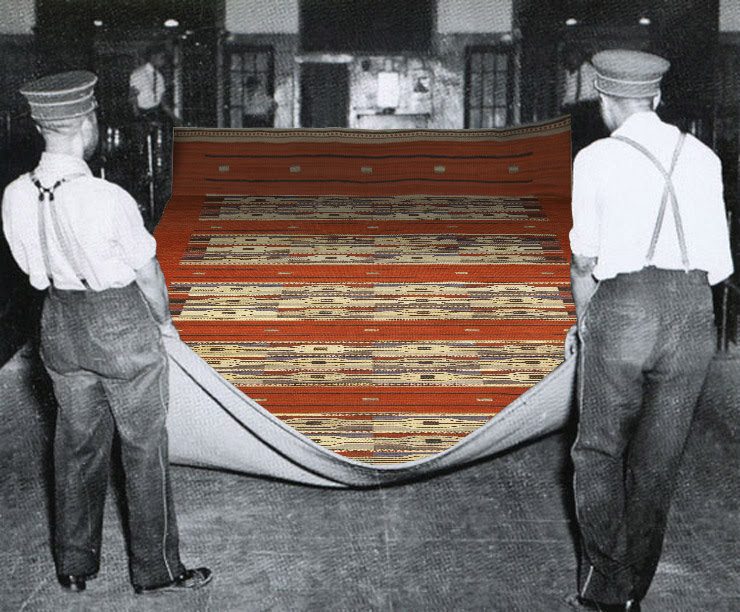 Evidence suggests that, while there's a nice mythical quality to tracing red carpet back to ancient Greece, the practice more likely originated at railroad stations. According to Live Science, President James Monroe received the red carpet treatment in South Carolina, his hosts laid red carpet along the river in his honor in 1821. But it was not until the 1900s, when the luxurious 20th Century Limited train from Chicago to New York had passengers board and disembark on a plush carpet that the idea fancy people deserved fancy rugs, i.e. "red carpet treatment," took hold.
According to the director of the Academy of Motion Pictures' Margaret Herrick Library Linda Mehr, the red carpet was added to the Oscars in 1961.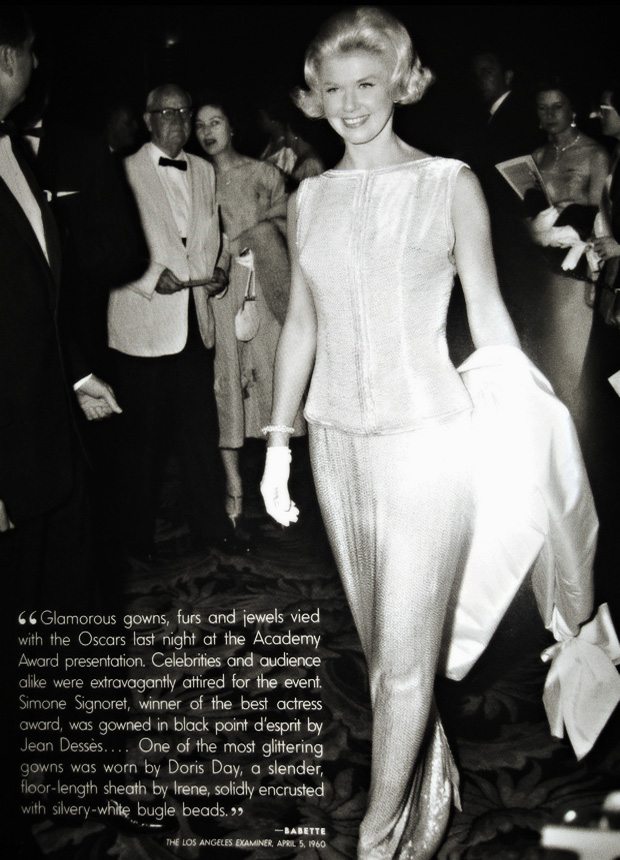 Doris Day at the Oscars, 1961 Via: DorisDay.net https://www.dorisday.net/
 The television broadcasts of the awards show switched to color in 1966, and ever since watching our favorite movie stars traipse down that sanguine, hallowed walkway has become our chief vicarious indulgence.  It would be hard to name a more popular, or more American, fantasy than getting to be part of the Hollywood glitz.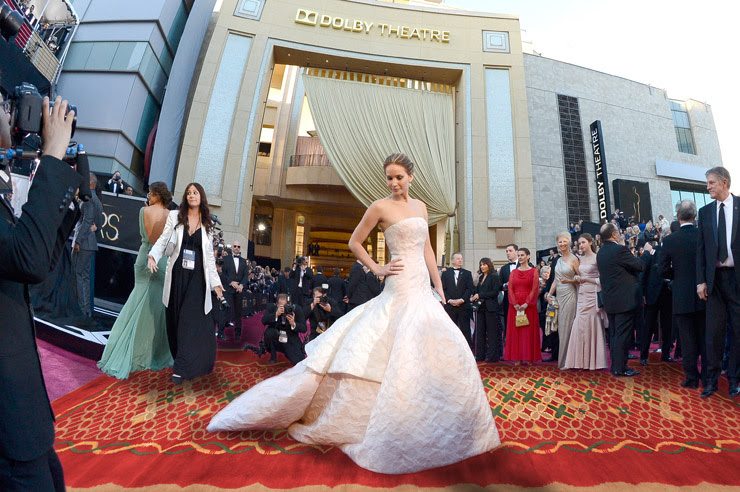 Jennifer Lawrence, 2013 Oscars Via: The Gloss
So who is responsible for the actual red carpet at the Oscars? Today, it's a man by the name of Joe Lewis. For seven years Lewis has been responsible for seeing that the carpet is ready and in place to carry the stars from their limos to the doors of the Dolby Theater. The carpet itself is 600 feet long and will be laid out today and vacuumed Sunday just in time for the wave of press to arrive.
Red is the color of blood and power. Cheerful, robust, vibrant, strong – a bold, red textile can imbue a bit of glamour and stateliness into any space, even if there's no chance of Brad or Angie crossing the threshold. Check out DLB's crimson textile tide here.