Spaces designed for Summer and Sun
Warm weather is here to stay, for a little while at least, and that means it's vacation home season. Or rather, dream-of-vacation-home season for most of us.
There are plenty of examples of cheesy summer home decoration – too many seashells, ocean-patterned furniture upholstery and an overabundance of wicker. Those things can be kind of fun, but here are four maxims of pleasure-minded space building that can bolster relaxation, even if you own just the one home (or apartment).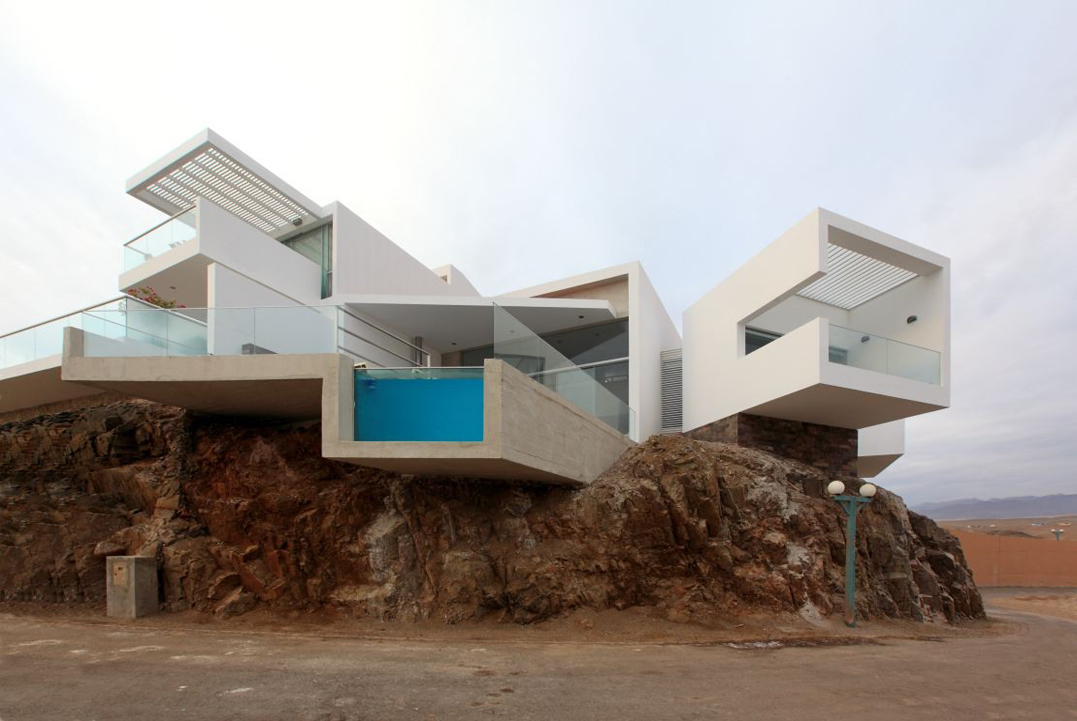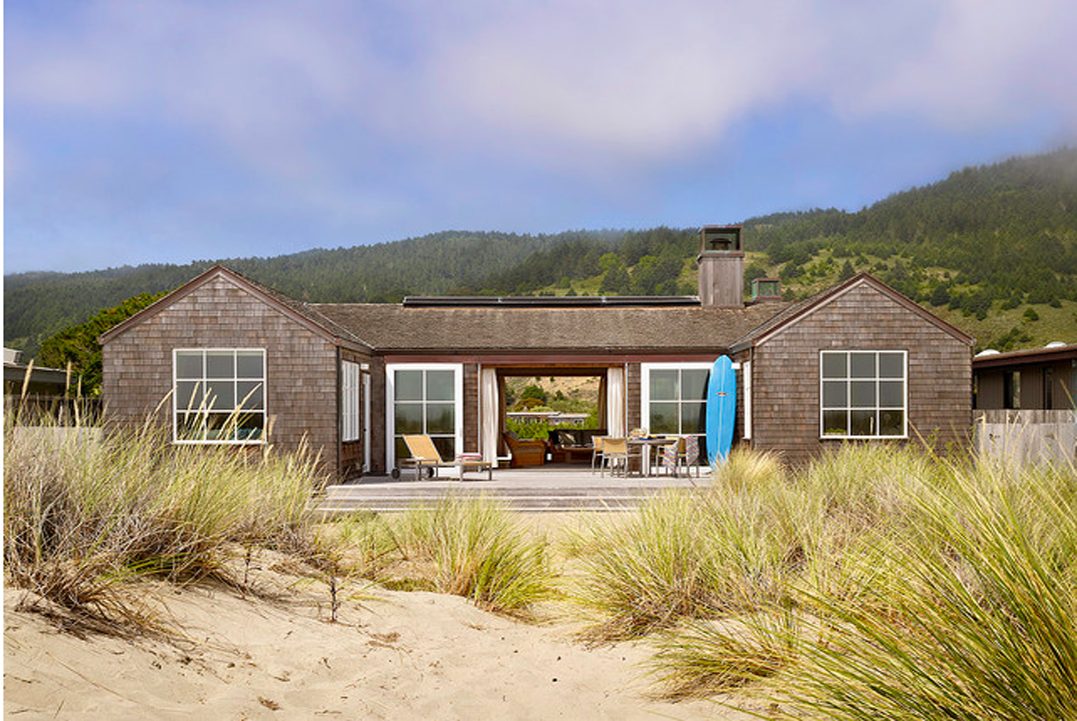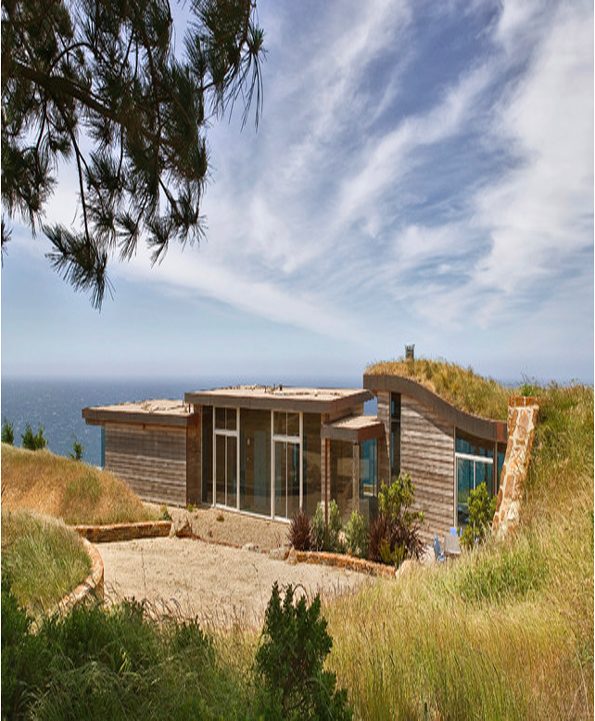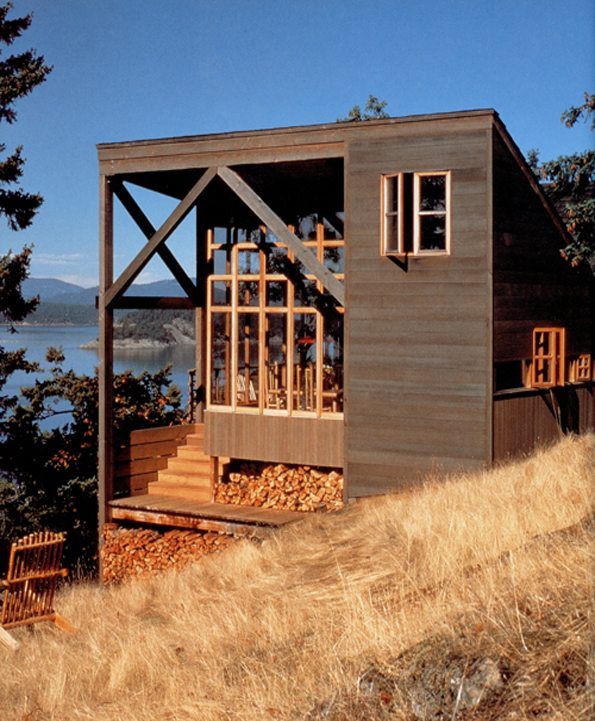 Emphasize indoor-outdoor interconnectivity The point is to enjoy your environment, not be shut off from it. A house that retains the feel of its external surrounds with ample windows, natural light and corresponding color theme will lend a sense of harmony and continuance.
Let location inform design Natural history, regional culture, folk traditions and art, as well as local weather patterns, seasonality and light should all be considered. We need not surrender our individuality wholly to the dictates of our surroundings, but a sense of environmental belonging can really help ground a space.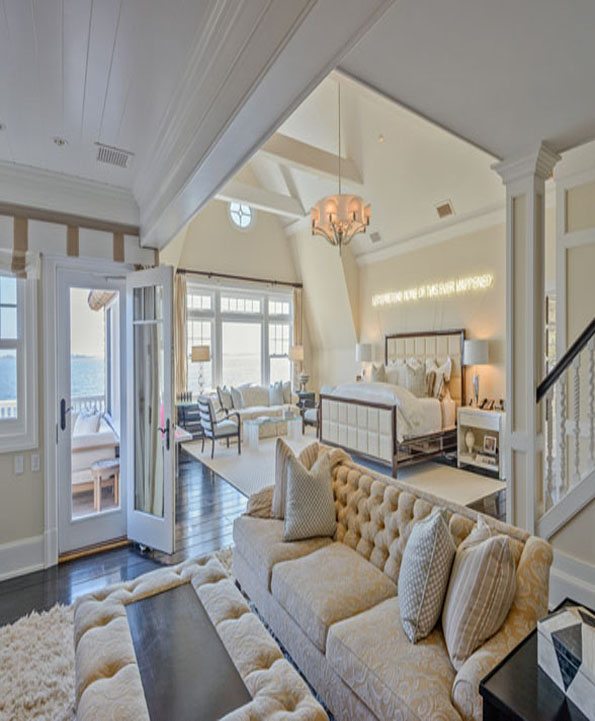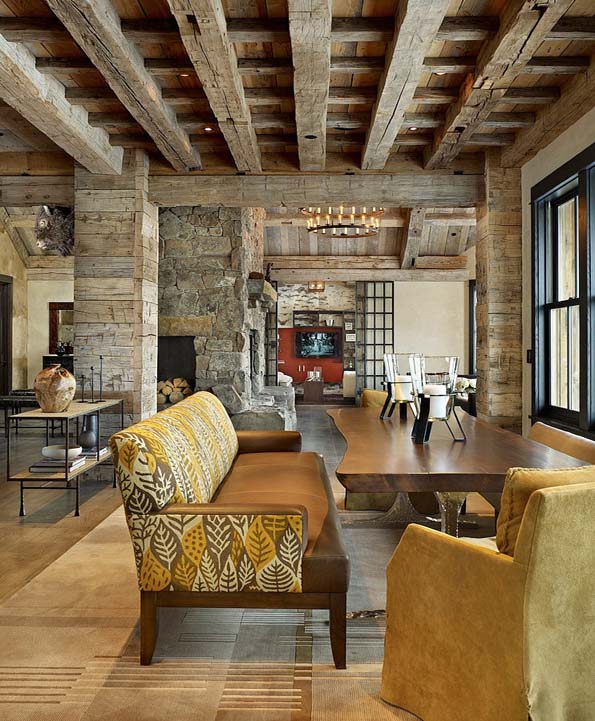 Classic elegance for a Hamptons master suite                                                                                     Stone and sturdy beams for a Yellowstone Ranch
A high-quality rug or carpet is a good way to give a room design a foundation to build upon. Picking one of contemporary rugs with a color scheme that references the natural environment can be a great building block for location-centric design.
Curl-up spaces Indulging in idle time is vital for any worthwhile vacation. Hammocks, reading alcoves, window seats – a tucked-away space that invites people to stretch out and relax is a great way to promote relaxation.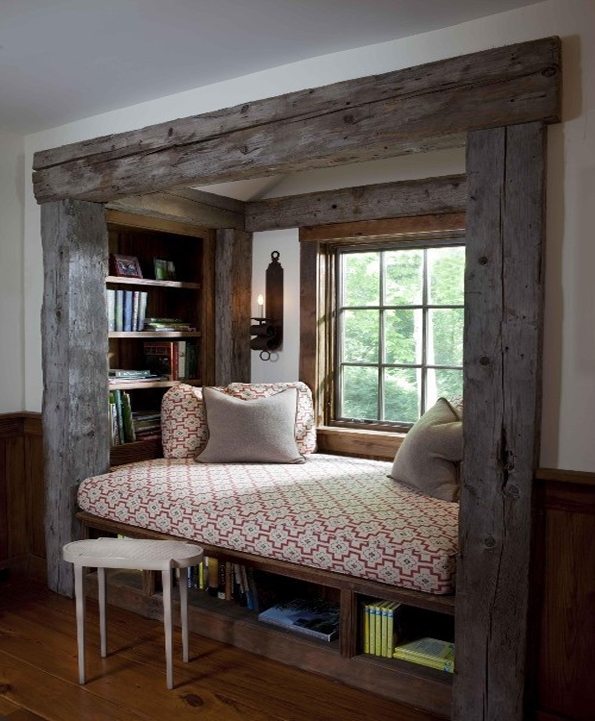 Gather your group It's equally important to have spaces that fosters intimacy. A house that's too big and disconnected lets people escape one another, and vacation time is also about solidifying family bonds.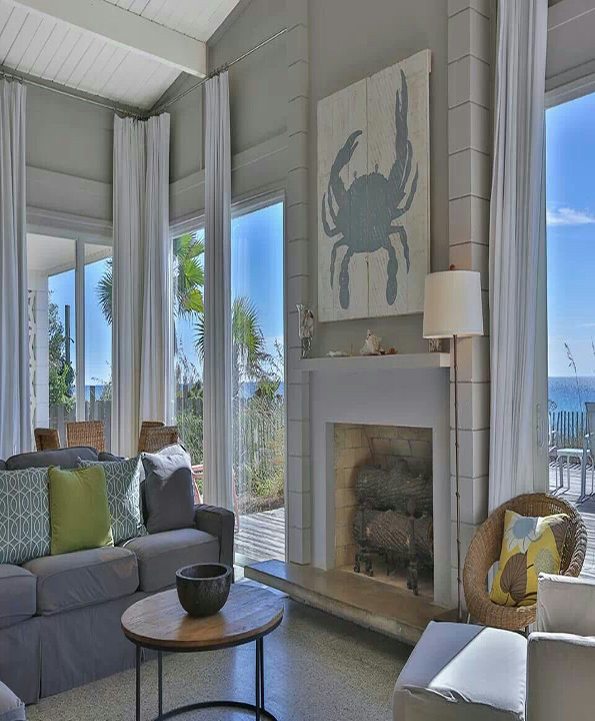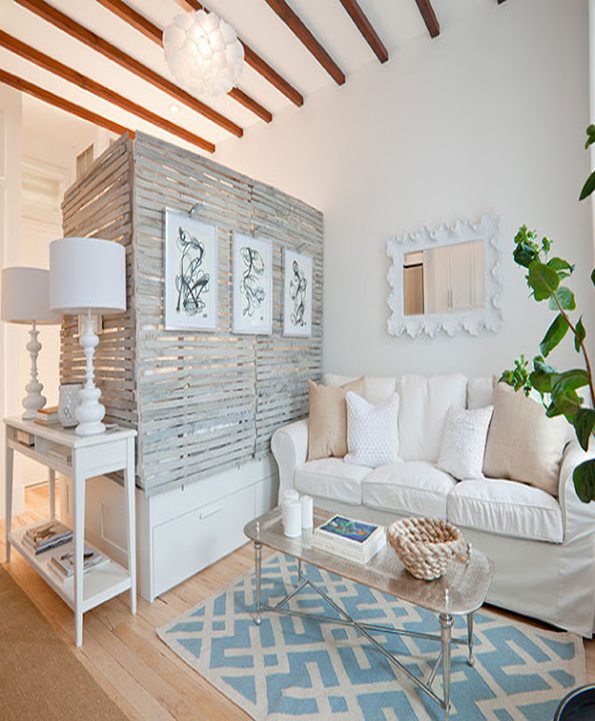 A space that's too formal can come off as stiff.  Better to have a variety of seating and to introduce a bit of whimsy to make folks feel invited. Consider not having furniture arranged around a TV.