Born and raised in Columbia, Richard Mishaan is an American-based interior designer with more than twenty years of experience. After graduating from New York University and Columbia University School of Architecture, Mishaan started his apprenticeship in the office of Philip Johnson. This allowed the young designer to gain the necessary knowledge and provided a head start in the industry.
His motherland is the ceaseless source of inspiration for Mishaan: "When I was growing up in Colombia, it was a violent society," he says. "But it was one packed with incredible art. I think my sense of color and boldness comes from that.". Vast knowledge of fashion, architecture, and interior design helped the designer understand the importance of quality. Layered interiors that mix different styles and details are Mishaan's specialty: "I adore creating synergy between collected pieces whose common thread is a tonality, a texture, or simply the excitement they evoke in the client who chose them.". Those harmonious juxtapositions are the reason why his clientele constantly grows. Mishaan's deep respect for their wishes and personality allows him to create spaces in which you can immediately feel at home: "The design process can seem abstract, but it always begins and ends with the client," he writes in his book Artfully Modern. "My job is to understand who my clients are and how they live. This means I study human nature, behavior and relationships. I sometimes jokingly refer to myself as an anthropologist.".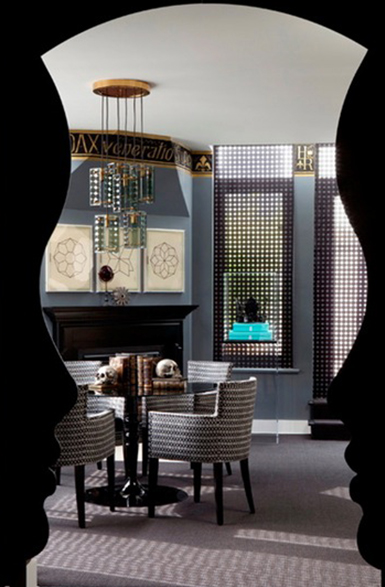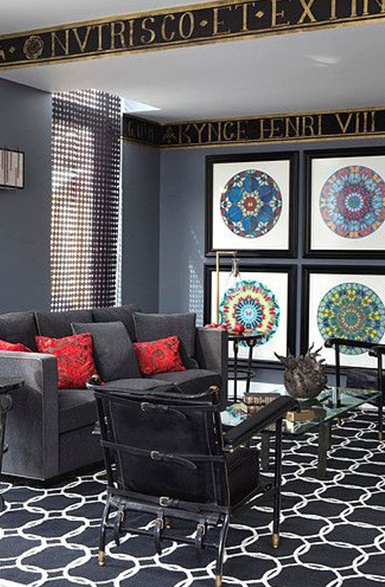 Mishaan is as far from being a conventional designer as possible. A revolutionary at heart, the designer loves the be the wind of change: "For Richard, the apartment is a bit like a lab," says his partner, Marcia."He's constantly trying new things.". Seeing Yves St. Laurent's legendary Paris living room taught him that when it comes to inspired design, there are no rules. While his projects have an eclectic touch to them, Mishaan never thought of incorporating one particular style into his works, designing with heart, not a book in hand. His philosophy is to create spaces that are "clean, tailored, collected.".
Besides designing, Mishaan revived Homer, the furnishings boutique which he had owned from 1997 to 2008. There he showcases his own exquisite collections together with mixes of vintage and contemporary objects. Mishaan is an author of two acclaimed books, Modern Luxury (published in 2009) and its follow-up Artfully Modern (2014) which he wrote in cooperation with Judith Nasatir.
Source: http://www.richardmishaan.com/#!profile/czj
http://www.architecturaldigest.com/story/richard-mishaan-interior-design-ad100-profile
http://www.architecturaldigest.com/story/richard-mishaan-manhattan-apartment-article
http://www.architecturaldigest.com/story/richard-mishaan-design-ad100