Jeffrey Bilhuber is a New York-based decorator, often compared to Billy Baldwin. Ingrid Abramovitch, a journalist for Elle Décor, once called him "the quintessential New York decorator in that his work combines wit, erudition, and showmanship.". Bilhuber's family has been living in NYC for generations, with his ancestor Ernest Friedrich, settled in 1869, being the first one.
This heritage taught the designer to appreciate history, as Bilhuber himself says: "I approach houses as a historian.". He is eager to learn about the building's origins and often reflects them in his designs: "The future of design is seamlessly integrating a respect for the past with an optimistic view toward the future.".
With twenty-five years of experience in the industry, Bilhuber is a trailblazer who sets the hottest trends in interior design. As Sara Ruffin Costello from The Wall Street Journal said: "Jeffrey Bilhuber has sealed his legacy as a design pioneer on par with phenoms like Albert Hadley". The only rules which the designer accepts are practicality and sheer beauty. Bilhuber's perspective on design allowed him to skillfully improve well-known traditional styles, giving them a breath of fresh air. His unique approach resulted in creating a true American style: "Say 'French,' 'English,' or 'Swedish' style, and you immediately picture a room, but what's 'American'? We mix it up so much — from neoclassical to modern — in the same space" the designer says in his newest book, The Way Home. Mixing old with new, plain with fancy, Bilhuber creates stylish accommodations while addressing the needs of our ever-changing society. The aesthetics are immensely important for Bilhuber, however, his top priority is to ensure the comfort of his numerous clientele, among which one can spot such famous names as Iman and David Bowie, Golden Globe winner, Mariska Hargitay, Elsa Peretti, Bob Pittman, and Anna Wintour.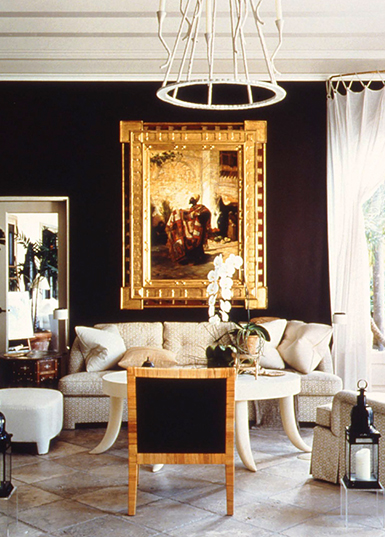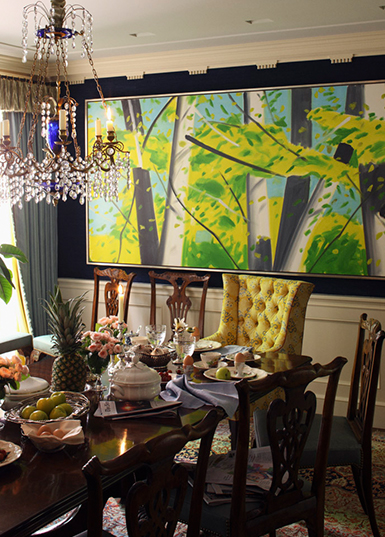 Looking for inspiration, the designer frequently attends antiquaries, studios of modernist designers and ateliers, where he can find unique pieces, which often become parts of his delightful compositions.
The designer wrote three renowned books, first of which, etitled Jeffrey Bilhuber's Design Basics, is now in fifth printing. Bilhuber's astonishing works were published in over two hundred publications on interior design, and were acclaimed by Architectural Digest, where he always takes place at the top of the AD100 list. His projects range from cozy country retreats and townhouses in London to luxurious hotels, museums and galleries. Bilhuber has been a popular television guest in a wide variety of shows, inter alia Charlie Rose, The View, Conan O'Brien, and HGTV.
Source: