Diana Sawicki is undoubtedly a designer by vocation. One glance at the interiors devised by her, and we simply cannot resist entering the room presented on the photograph. The aim is to create the atmosphere of magic inside the house and cause that the four walls have a soul.
'When the lights are on and the candles are lit, this room is pure magic.'
Interior designer – Diana Sawicki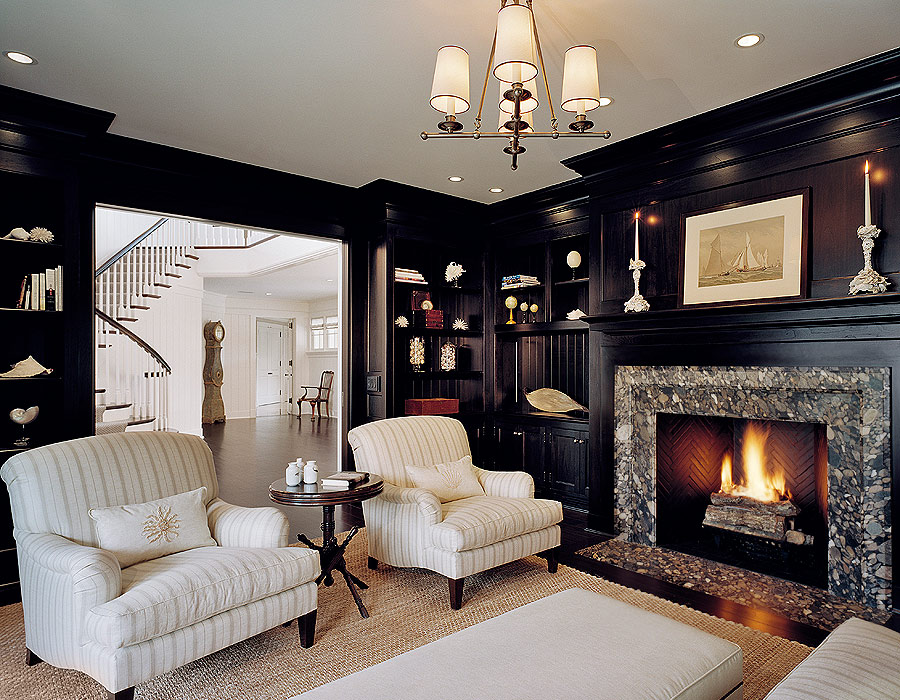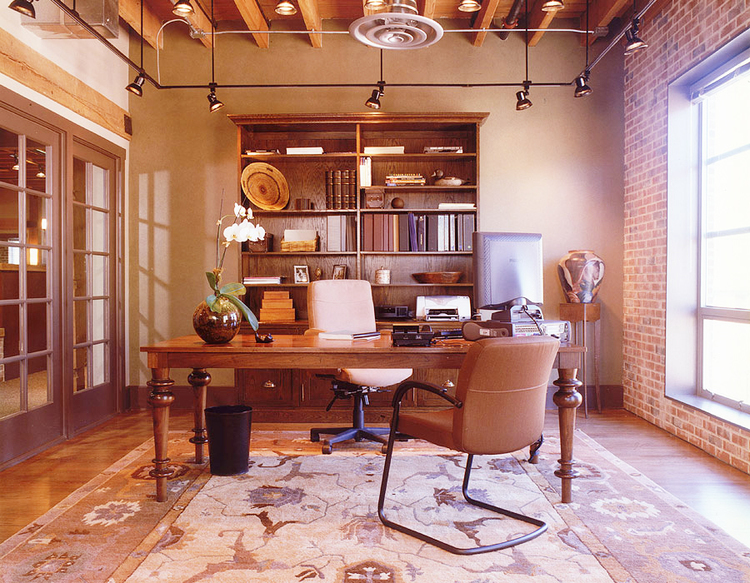 There is no getting around the fact that every part of the house projected by Sawicki evinces as cosy and pleasant. This homely aura that can be immediately felt is a result of her love of blue color. 'I absolutely love blue for creating warm, inviting interiors, and it works really well in a traditional setting', states Diana Sawicki whose prime concern is to give people the feeling of peace and restfulness in their houses. Seemingly traditional, her style is in fact the combination of old and new. In her projects, gilded elements correspond perfectly well with modern components. Having rather minimalistic attitude, she assumes the interior shouldn't be abundant in various decorations. Accessories are just accents which give individual form while being unobtrusive. On the other hand, they are extremely significant because they shape the room, give it a depth and finalize the whole project: 'So delicate you don't even see them, but your eye registers the idea of another texture'.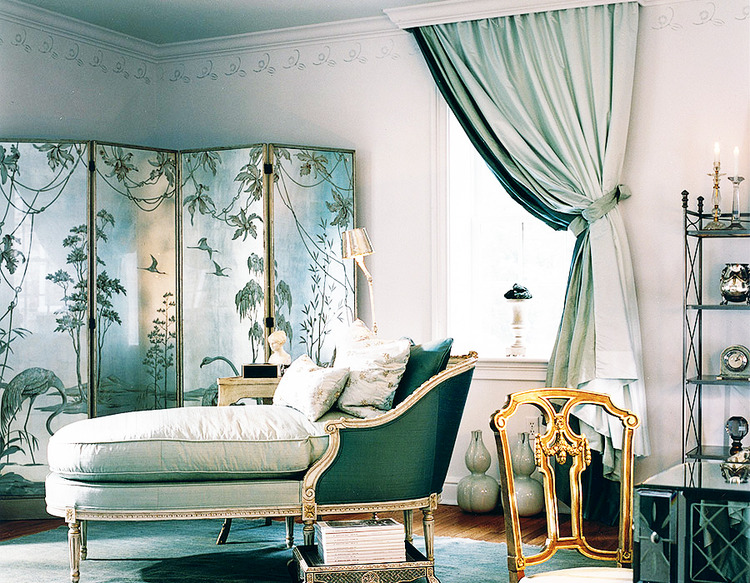 Sawicki's arrangement of a house is always a true a masterpiece and shows her aptitude for designing. The suitable furniture, carpets, window treatments, a selection of floors, bathroom, lighting and adequate colors – all of these make a given interior a desirable place to live in. Blue is the 'key color' but the palette of ecru, beige, gold and white is also immensely noticeable. As Sawicki says, 'There are multiple shades of blue in the formal rooms. In the casual areas, like the bedroom, I used paler greenish blues and cream tones'. Colors are important, and when chosen well, the whole effect is astonishing indeed. Sawicki's combination of different shades of blue results in interiors that are highly original. Indigo, cobalt, navy, sapphire – these are just a few. When planning how the house will be designed, she often starts with choosing a carpet. The next step is much easier, since rugs are her sources of inspiration. The colors are selected on the basis of the chosen rug.
She created Diana Sawicki Interior Design (DSID) company which is located in Westpost, Connecticut. Her portfolio is very impressive – plenty of projects across the U.S., for instance in Connecticut, New York City, Florida, Telluride Colorado and many more. We can check some of her ideas in numerous publications, both books and magazines such as Connecticut Cottages & Gardens, House Beautiful and Traditional Home. Quality is of paramount importance for her as well as the general satisfaction of her clients. They need to feel content not only with their new interior design but also because of the cooperation with her. That's her mission and a recipe for success.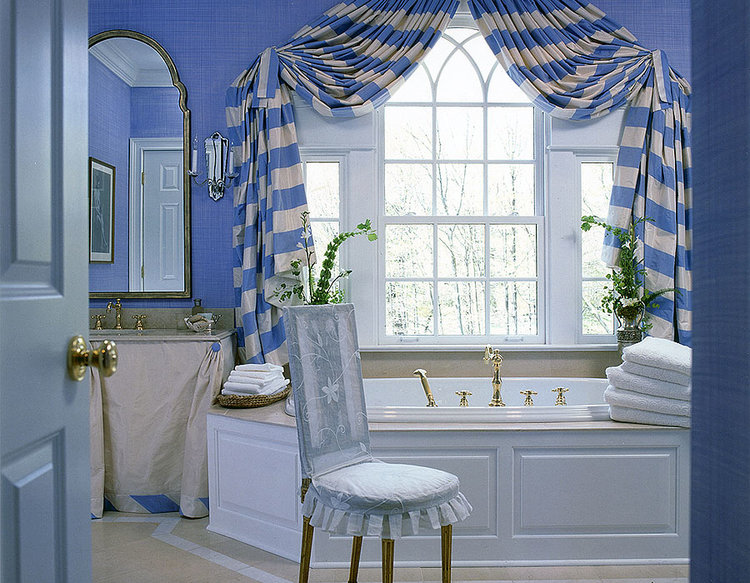 sources:
http://www.cottages-gardens.com/Connecticut-Cottages-Gardens/February-2014/Diana-Sawicki-Fairfield-County-Home-Palette-Blues/
http://www.dianasawickiinteriordesign.com/