Named after the the Hebrew translation of Theodor Herzl's 1902 novel, Altneuland, meaning "Old New Land, Tel Aviv is an important city in Israel, located on the country's Mediterranean coastline. Its warm climate, sandy beaches and lively nightlife that earned it a name of "The City that Never Sleeps" and a "party capital", make it a popular tourist destination not only in the country, but also worldwide. A specialist rug dealer in oriental and western rugs and carpets, Doris Leslie Blau's impressive collection of antique rugs include rare Turkish, Persian and Indian masterpieces, many of which date back to the Medieval Age. Some of these rugs are so rare that no more than a few exist in the entire world. Doris Leslie Blau has always tried to bring the charm enclosed in antique, Persian rugs closer to people, closer to you. We opened our galleries in multiple locations in order to let you experience the sheer beauty of antique, vintage Persian, oriental rugs and carpets with your own eyes and hands.
Exclusive collection of antique rugs for sale including our famous collection of large area rugs by Doris Leslie Blau. Nader Bolour the owner of Doris Leslie Blau's rugs and carpets gallery is the largest rugs dealer in the world. We invite you to view the largest collection of antique carpets and rugs for sale.
Here at Doris Leslie Blau we are immensely proud to deliver our best quality antique Persian rugs and contemporary carpets to the homes and offices of our Tel Aviv based clientele. Catering to such vivacious and dynamic city can be considered a challenge, so our gallery often works with local interior designers and artists, who lend us their expertise and help to keep up with ever changing fashions.
Our service and offer
In order to deliver you best antique and vintage carpets, we offer fast and inexpensive (sometimes even free!) shipping all over the world, straight from our New York City based gallery, permeated with the magic of antique, vintage and modern rugs. As always, we care about your satisfaction the most, so do not hesitate to contact us if you have any questions about our fabulous rug collection and shipping process. Doris Leslie Blau's webpage offers you the ultimate shopping experience, allowing to filter through every carpet in our possession using categories such as size, color, origins and age. Moreover, if you desire something original, we also offer a possibility of ordering a custom rug, made just for your liking.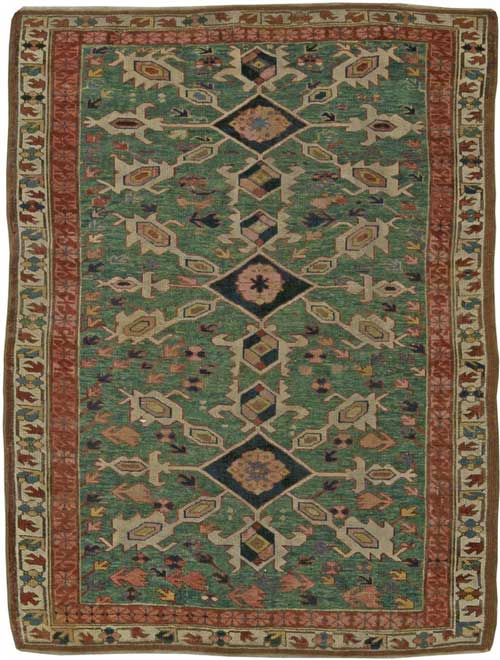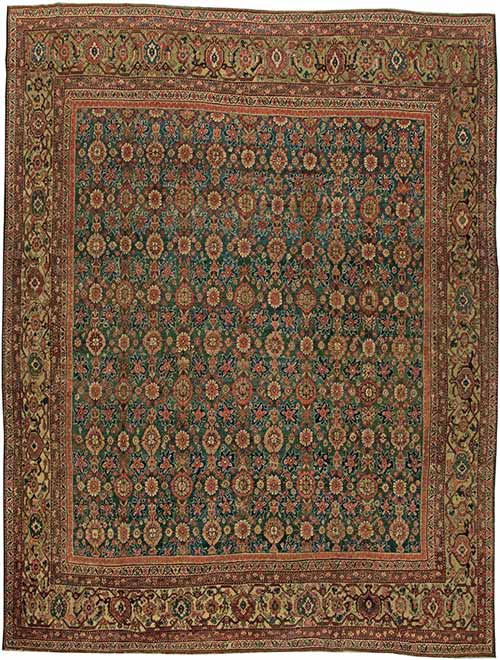 Your satisfaction with our antique rugs is what matters to us the most
Our New York City based gallery strives to deliver our wide clientele best quality antique carpets and vintage rugs. From businessmen to Architectural Digest's "Top 100 Designers", our clients show Doris Leslie Blau their loyalty, knowing that we offer the highest standards of service. Doris Leslie Blau has also established itself as a leading source of fine new and custom rugs based on patterns by many well-known contemporary designers, including Alberto Pinto and Amy Lau!
Tel Aviv's history
The history of Tel Aviv began in 1886, when , Jewish settlers had founded new neighborhoods outside Jaffa on the city's current area. The Second Aliyah, Jewish emigration to Israel, further expanded already existing neighborhoods, and in 1906, a group of Jews banded together to form the "homestead" society. Their goal was to form a city in a healthy environment, which would be thoroughly planned according to Garden city movement. Tel Aviv's official founding date is 11 Apris 1909, when 66 Jewish families gathered on a sand dune to parcel out the land by lottery using seashells and the city received its name one year later. Since then, Tel Aviv started to rapidly grow, but in 1917 its development was stopped by the Ottoman authorities, who expelled the Jewish residents of Jaffa and Tel Aviv. However, after the end of the World War I, Jews were free to return to their homes, after the British took control of Palestine following Ottoman Empire's defeat. Tel Aviv received township or local council status in 1921, and city status in 1934 and began to develop as a secular commercial center. City's population grew dramatically after the outbreak of World War II, after the Nazis came to power in Germany. Tel Aviv was temporarily the State of Israel's government center of until the government moved to Jerusalem, however, because of international dispute over the status of Jerusalem, most embassies remained in the city.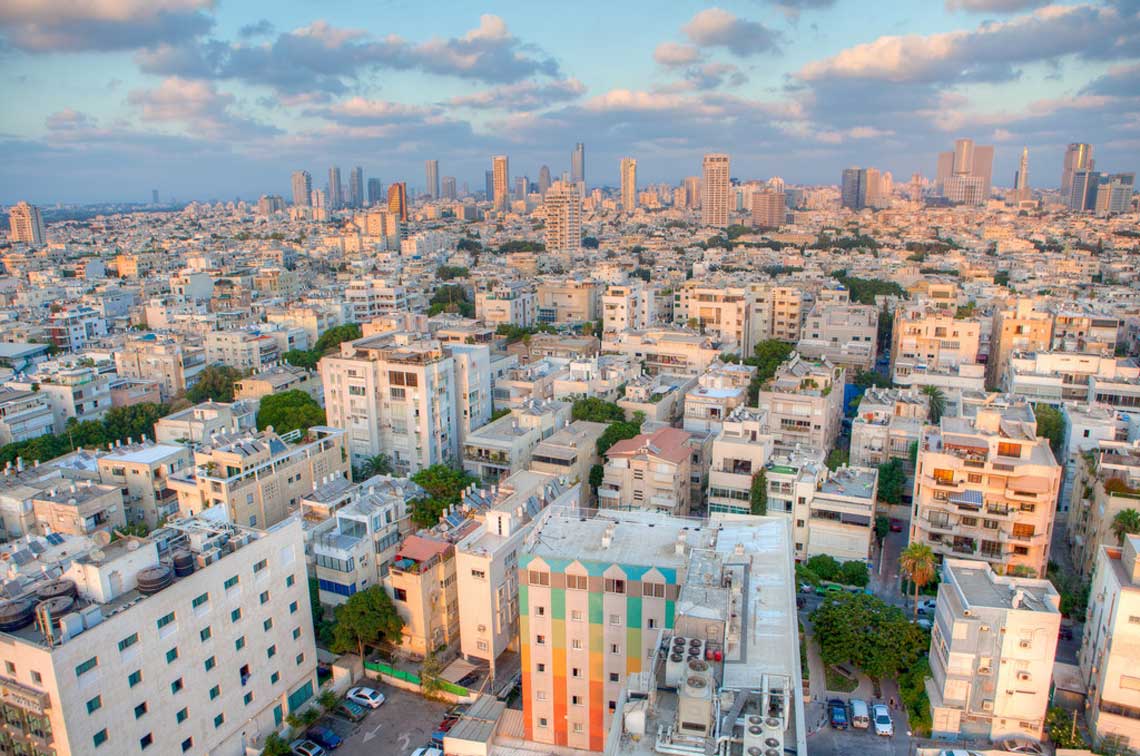 Doris Leslie Blau's owner – Nader Bolour
Nader Bolour, Doris Leslie Blau Gallery's owner, made a name for himself as an ingenious businessman. His first meeting with Doris Leslie Blau in 1978, changed Nader's life forever. Few years later, when the two of them met again, they formed a partnership. Nader purchased Doris Leslie Blau Gallery in 1997. However, besides being the man of business, Nader is also an artist and admired designer. Despite being classical, his patterns contain hints of modernism, making them unique. Whether you seek a rug from Nader or you desire his original design, you can rest assured that he is prepared to deliver a bit of soul to your home.
Culture and entertainment in Tel Aviv
Tel Aviv's cityscape is marked by various architectural styles, which represent numerous influences that helped to shape the city. Although early architecture of Tel Aviv consisted mainly of singe European style houses, by the 1920's eclectic Orientalist style became more popular, as it combined European look with Eastern features. As the city followed "garden city" master plan drawn up by Patrick Geddes, it was abundant in parks, gardens and boulevards. After the outbreak of World War II, Bauhaus architecture was introduced by architects of Jewish origins who escaped from Germany. Tel Aviv's White City, which became a part of UNESCO World Heritage Site in 2003, contains more than 5,000 Modernist-style buildings inspired by the Bauhaus school as well as Le Corbusier. Sadly in the later years many of the old buildings were neglected and demolished. Some of Bauhaus structures were successfully restored to their original condition. Tel Aviv is rightfully considered to be Israel's center of culture and entertainment. Each year the city is visited over a million tourists, who are attracted by the sandy beaches, many museums, cultural sites, diverse nightlife and various events, such as Tel Aviv Fashion week.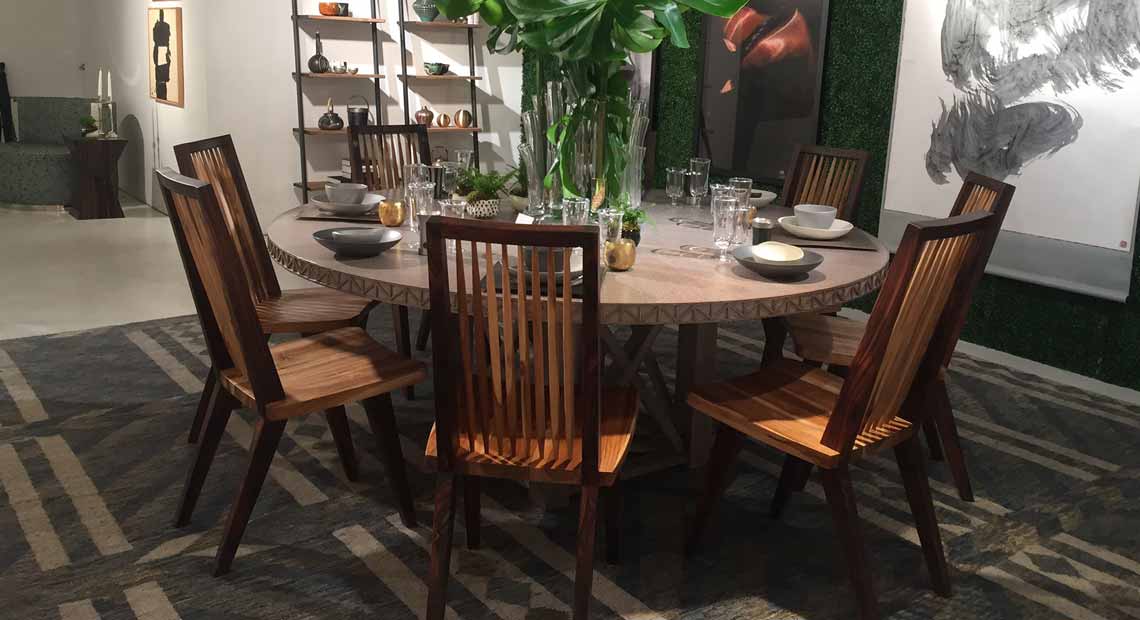 Doris Leslie Blau on Tel Aviv
Despite its modest beginnings, Tel Aviv managed to rose to greatness as one of world's most influential metropolis. A pearl hidden among sands, the city is sure to continue developing and we can't wait to see what will it become in the future. Here at Doris Leslie Blau we love Tel Aviv's lively atmosphere and glamour and find endless inspiration in the city's unique aesthetics. Those interested in our exquisite rugs will be delighted to learn of our gallery's wide offer, which features carpets of all origins and ages. Feel free to browse our webpage and indulge yourself in most luxurious online carpet shopping experience!