Considered to be Brazil's wealthiest city, São Paulo is one of the most impressive cities in the world. City's Latin motto Non ducor, duco, which translates as "I am not led, I lead" perfectly sums up its citizen's approach to life. São Paulo is an independent and quickly developing city, that has a wide entertainment and cultural offer. History of the city is a fascinating subject and several museums across its perimeter explain it in detail. Exclusive collection of antique rugs including our famous collection of large area rugs by Doris Leslie Blau. Nader Bolour the owner of Doris Leslie Blau's rugs and carpets gallery is the largest rugs dealer in the world.
Doris Leslie Blau is honored to carter to the needs of São Paulo 's residents with our elegant antique carpets and contemporary rugs. We take a great pride in our gallery's flexibility and in order to preserve it, Doris Leslie Blau works tirelessly with local designers and artists.
What matters to us the most is your satisfaction with our antique rugs
Since our inception in 1965, Doris Leslie Blau continues to deliver best quality antique carpets and vintage rugs, while keeping our service standards as high as possible. Our gallery, located in New York City, is home to some of the most spectacular Oriental, European and Persian rugs. Seeing our antique carpets in the rooms of awarded designers is an everyday occurrence, as many of our clients are among Architectural Digest's "Top 100 Designers" . We have also established ourselves as the leading source of fine new and custom rugs based on patterns by many well-known contemporary designers, including Mariette Himes Gomez and Nanette Lepore.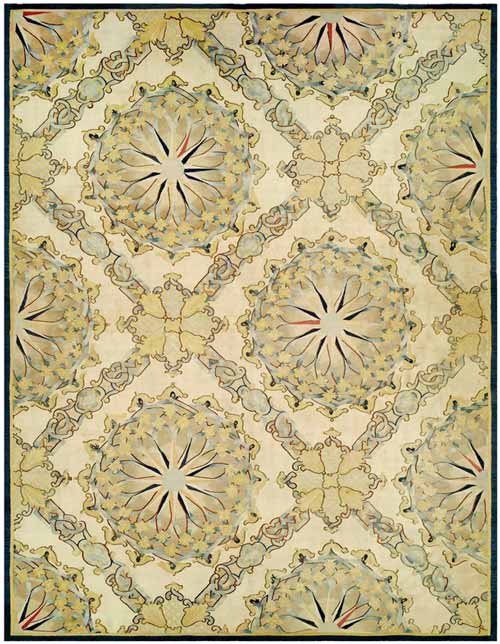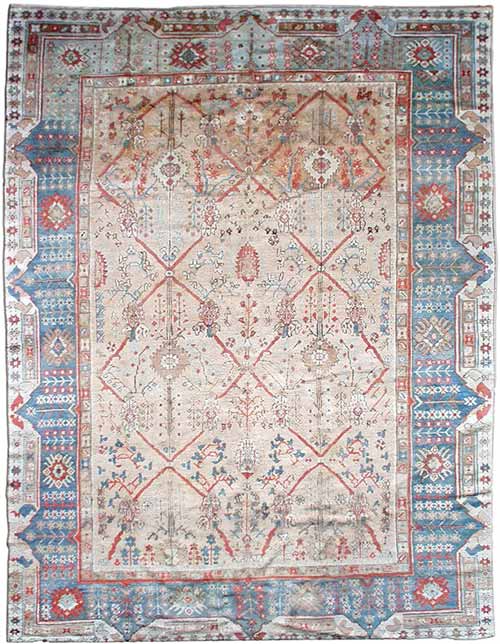 Our service and offer
In order to deliver you best antique and vintage carpets, we offer fast and inexpensive (sometimes even free!) shipping all over the world, straight from our New York City based gallery, permeated with the magic of antique, vintage and modern rugs. As always, we care about your satisfaction the most, so do not hesitate to contact us if you have any questions about our fabulous rug collection and shipping process. Doris Leslie Blau's webpage offers you the ultimate shopping experience, allowing to filter through every carpet in our possession using categories such as size, color, origins and age. Moreover, if you desire something original, we also offer a possibility of ordering a custom rug, made just for your liking!
São Paulo's history
The founding of village that would later on became São Paulo , was marked by setting of the Colégio de São Paulo de Piratininga in 1554. 12 Jesuit priests, who came to Brazil in order to evangelize native people, build a missionary on top of a hill between two river – Anhangabaú and Tamanduateí . The college itself was named after the Apostle Paul of Tarsus. For the next centuries, São Paulo was a poor and isolated village, surviving largely through the cultivation of crops by the labor of natives. For some time, São Paulo was the only village in Brazil's interior, mostly because travel was too difficult for many to reach the area. Come the 17th century, São Paulo was one of the poorest regions of the Portuguese colony. The city's fate was turned by the discovery of gold in the area in the 1690s. Those looking for gold and settlers swarmed to São Paulo , which started to grow quickly. It became a popular meeting spot for the bandeirantes, explorers who marched into the wild in search for gold, precious stones, and potential slaves. When gold ran out, the city did not stop and turned to cultivating sugar cane. After Brazil became independent in 1822, Dom Pedro I named São Paulo as an Imperial City. Abolishment of the slavery institution in 1888 led to a serious shift in local industry. As slaves were the main source of labor in the plantations until then, there was a great need for new workers, who arrived mostly from Italy, Portugal and Japan.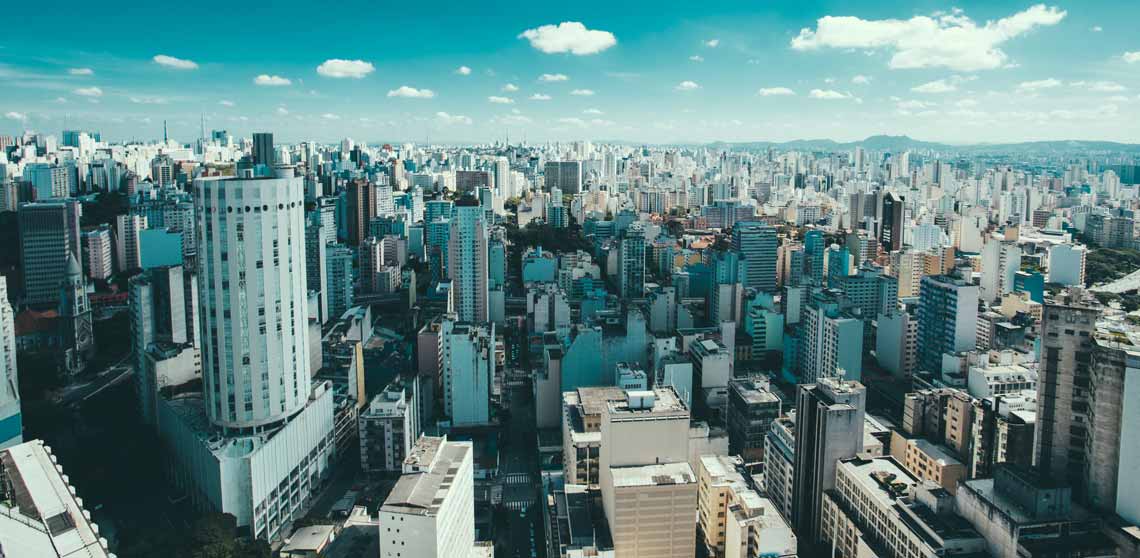 Doris Leslie Blau's owner – Nader Bolour
Doris Leslie Blau Gallery's owner, Nader Bolour, is widely known as a talented designer and ingenious businessman. After his family established the Bolour&Sons enterprise, he quickly gained recognition as one of the most distinguished rug dealers worldwide and purchased Doris Leslie Blau Gallery in 1997. Apart from being an exquisite dealer of rugs, Nader Bolour is a designer himself, which can be easily seen in gallery's broad range of custom carpets, made from best materials available for its demanding clientele. Whether you seek a rug from Nader or you desire his original design, you can rest assured that he is prepared to deliver a bit of soul to your home.
Culture and entertainment in São Paulo
Known also as Terra da Garoa (Land of Drizzle) due to its unreliable weather, São Paulo is a home to a huge Arab, Italian, and Japanese diasporas, which profusely influence the city's culture and art. The city hosts prestigious events like the São Paulo Jazz Festival, São Paulo Art Biennial, the Brazilian Grand Prix, São Paulo Fashion Week and the ATP Brasil Open. Numerous historical buildings and neighborhoods make São Paulo feel like a one big open air museum. The most famous one is probably Ipiranga Museum , which started out as the monument built to preserve the memory of the Independence of Brazil. Opened in 1895, it became a history museum. in 1919. , The Ipiranga's collection, made of over 100,000 pieces, comprises of works of art, furniture, clothing and appliances that belonged to those who took part in Brazilian history. Its also houses a library with 100,000 books and the Historic Documentation Center, with 40,000 manuscripts.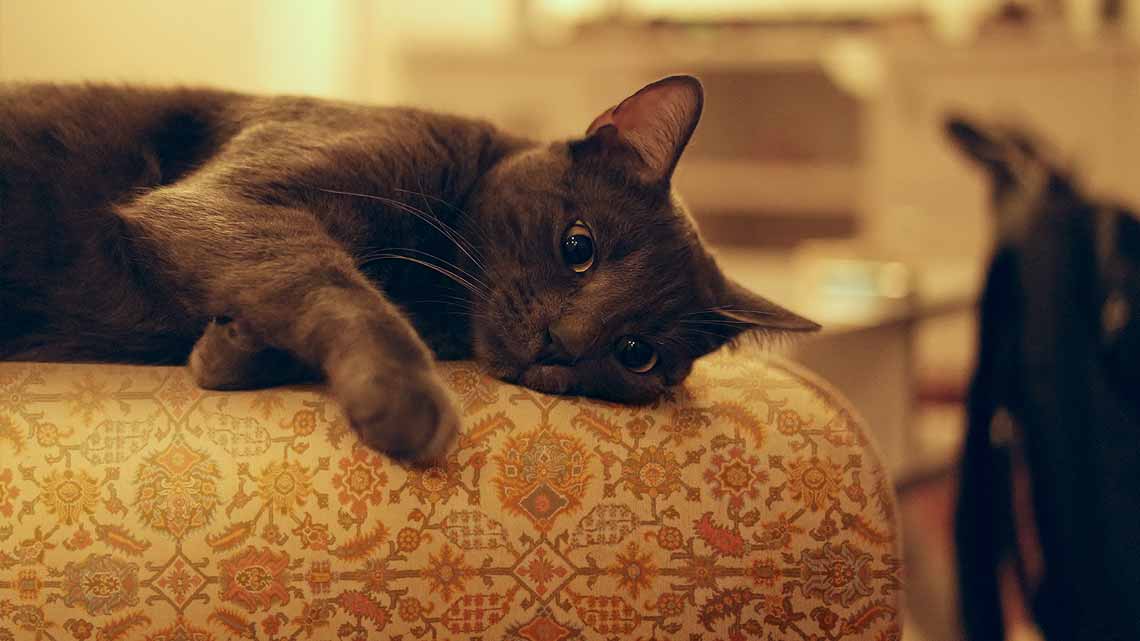 Doris Leslie Blau on São Paulo
São Paulo is a city that will lead Brasil into the bright future. Thanks to its fast development and great wealth, São Paulo is one of South America's most prominent cities. Friendly approach of its residents and easygoing lifestyle make the city a perfect place to visit and its wide cultural offer is sure to make your stay enjoyable. . If you are interested in purchasing a high quality rug from Doris Leslie Blau, be sure to visit our webpage, where you can comfortably browse through available pieces. For those most demanding we offer the possibility of ordering a custom carpet, created just for you! If you happen to have any questions or doubts, our qualified staff would be more than happy to help or advise you.