Located in the valley between the snow-capped Andes and the Chilean Coast Range, Santiago is the capital and largest city of Chile. A beautiful sight for sore eyes, the city is its country popular tourist destination which offers both stunning views, great entertainment and rich history. Doris Leslie Blau has always tried to bring the charm enclosed in antique rugs closer to people, closer to you. We opened our galleries in multiple locations in order to let you experience the sheer beauty of antique, vintage Persian, oriental area rugs and carpets with your own eyes and hands.
Exclusive collection of antique, vintage, Persian rugs including our famous collection of large area rugs for living room by Doris Leslie Blau. Nader Bolour the owner of Doris Leslie Blau's rugs and carpets gallery is the largest rugs dealer in the world. We invite you to view the largest collection of antique carpets and rugs for sale.
The juxtaposition of mountain peaks against skyscrapers is Santiago's most famous feature that distinguishes it among other great capitals. Doris Leslie Blau gallery is proud to deliver our exquisite antique rugs and contemporary rugs to homes of our Santiago based clients. In order to keep up with city's changing needs, we work closely with local interior designers.
What matters the most for us is your satisfaction with our antique rugs
Doris Lesle Blau delivers best quality antique carpets and vintage rugs ever since our inception in 1965. Our gallery boasts one of the greatest collection of antique rugs in the world, something that earned us a loyal clientele. As many of our clients are among Architectural Digest's "Top 100 Designers", we often carpets in interiors of awarded designers is an everyday occurrence, Doris Leslie Blau is also a leading source of fine new and custom rugs based on patterns by many well-known contemporary designers, including Alberto Pinto and Amy Lau. In order to deliver you best antique and vintage carpets, we offer fast and inexpensive (sometimes even free!) shipping all over the world, straight from our New York City based gallery, permeated with the magic of antique, vintage and modern rugs. As always, we care about your satisfaction the most, so do not hesitate to contact us if you have any questions about our fabulous rug collection and shipping process. Doris Leslie Blau's webpage offers you the ultimate shopping experience, allowing to filter through every carpet in our possession using categories such as size, color, origins and age. Moreover, if you desire something original, we also offer a possibility of ordering a custom rug, made just for your liking!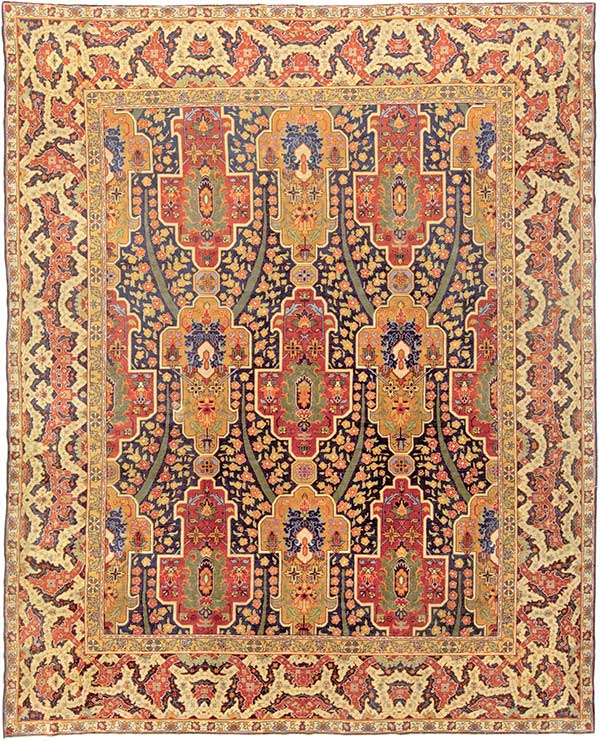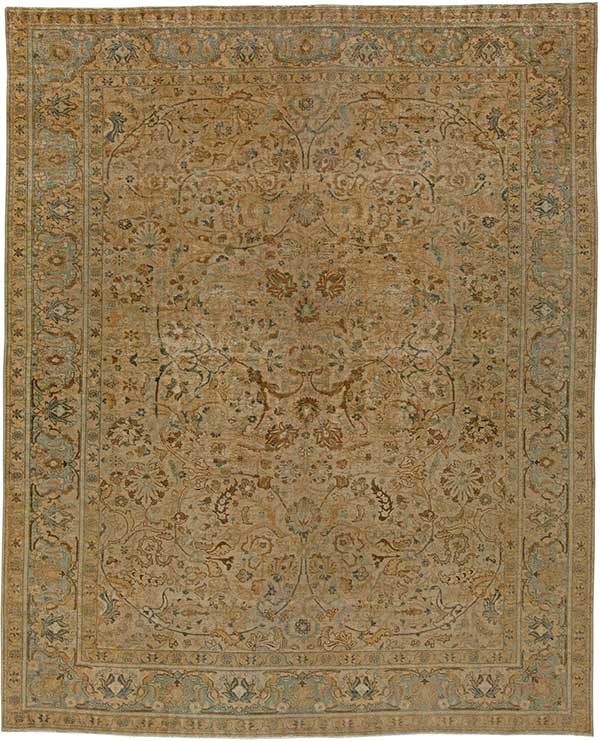 Santiago's history
Named after of St. James, patron saint of Spain, Santiago was founded in 1541 by conquistador Pedro de Valdivia. City's plan was designed by to master builder Pedro de Gamboa, who chose a city grid layout for it. Valdivia left months later to the south with his troops, thus leaving Santiago unprotected. This was used to the advantage of native hosts of this area. The city was destroyed by the natives, but the 55 Spanish Garrison managed to defend the fort, led by Inés de Suárez, a mistress to Valdivia. After natives were driven away, Santiago was rebuilt. Concepción, where the Royal Audiencia of Chile was then founded in 1565 was founded, which in turn reaffirmed the city's role as capital. The city experienced a period of fast growth, however it was continuously plagued by various natural disasters, such as earthquakes and floods. In order to make Santiago's situation better, Luis Manuel de Zañartu, launched In 1767, one of the most important architectural works of the entire colonial period – Calicanto Bridge. It allowed the city to join La Chimba to north of the river, and soon the people of Santiago began the construction of embankments to prevent overflows of the Mapocho River. The process of gaining independence by Chile began in Santiago, when the First Government Junta was proclaimed in the city in the 1810. Although the country was successful, it was constantly in danger of military intervention of Spain. In 1818 Spanish army was headed for Santiago in hope of claiming it, however it was stopped by the local forces during the Battle of Maipú . After their failure, Spanish army left, allowing new country to develop in peace.
Doris Leslie Blau's owner – Nader Bolour
A natural born businessman, Nader Bolour, Doris Leslie Blau Gallery's owner, gained recognition as one of the most distinguished rug dealers worldwide.His family established the Bolour&Sons enterprise in the 1920's in Iran and created Y&B Bolour in 1978, after moving their business to London. It was there where Nader Bolour had his first meeting with Doris Leslie Blau, a great connoisseur of antique Oriental rugs. Few years later, when the two of them met again, they formed a partnership and Nader purchased Doris Leslie Blau Gallery in 1997. Apart from being an exquisite dealer of rugs, Nader Bolour is a designer himself, which can be easily seen in gallery's broad range of custom carpets, made from best materials available for its demanding clientele. Whether you seek a rug from Nader or you desire his original design, you can rest assured that he is prepared to deliver a bit of soul to your home.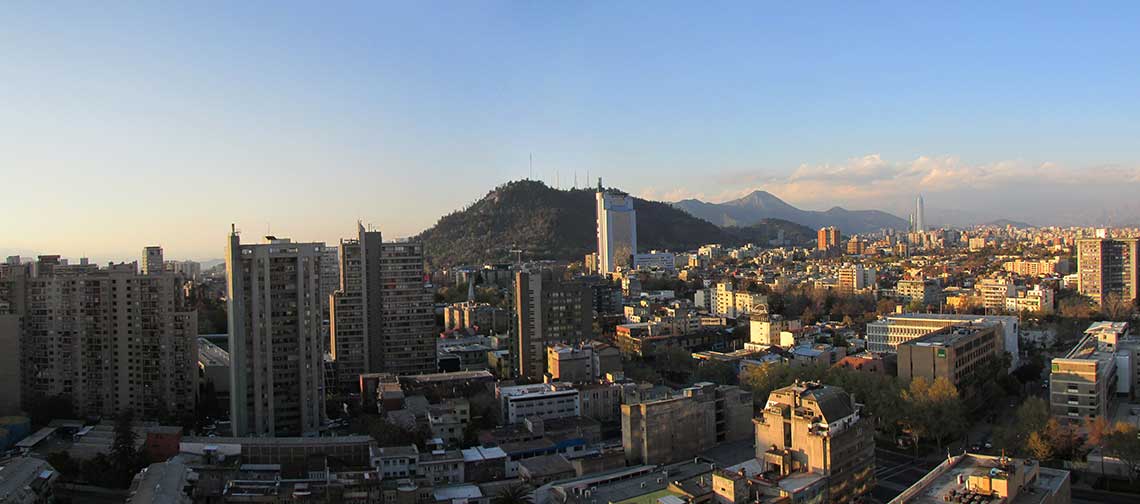 Culture and Entertainment in Santiago
Unfortunately, only a few historical buildings survived frequent earthquakes that plague the city. Casa Colorada (1769), the San Francisco Church (1586), and Posada del Corregidor (1750) are a great example of Spanish-inspired architecture, which is prominent in the city. During the 19th century, city's architects began to experiment with new styles, erecting numerous considerable structures in the process. . As the aristocracy was drived out of the city by its growing middle class, they built small palaces for residential use, mainly around the neighborhood Republica and many of them were preserved until today. There are 174 heritage sites in the custody of the National Monuments Council located in Santiago and 93 of them are located within the historic center of the city the commune of Santiago. The Incan sanctuary of El Plomo, the church and convent of San Francisco and the palace of La Moneda were proposed by Santiago's government as candidates for the title of UNESCO's World Heritage Site and are one of the most visited points across the city. Among the most important structures in Santiago are the fortifications of Santa Lucia hill, the shrine of the Virgin Mary, the crypt of the General Cemetery, Parque Forestal, the O'Higgins Park and the Quinta Normal Park.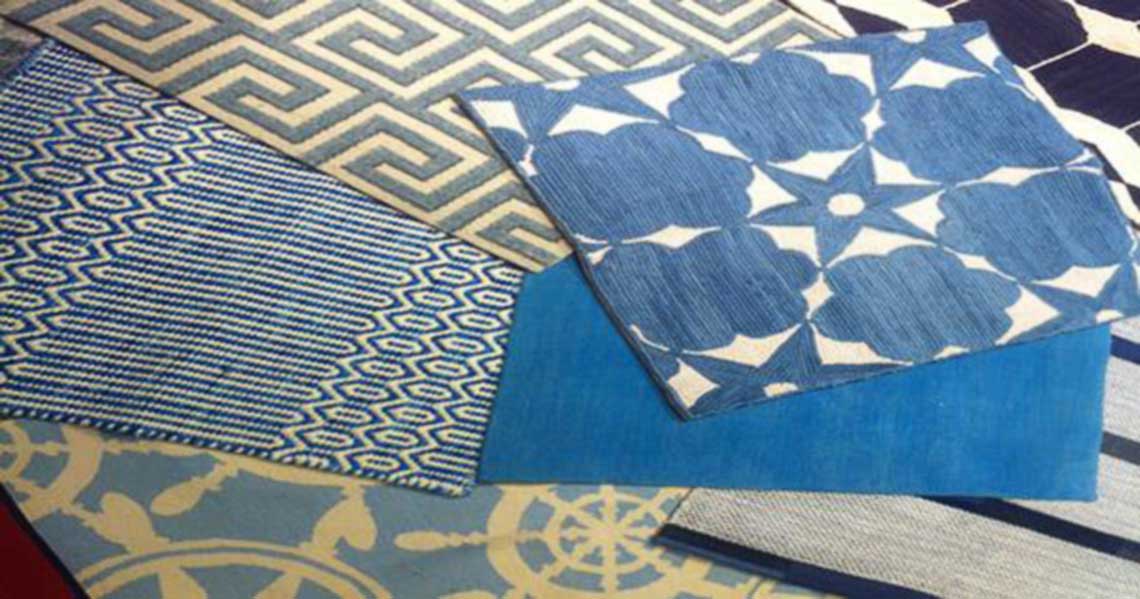 Doris Leslie Blau on Santiago
Beautiful views and unique landscape make Santiago very unique comparing to other cities of South America, however what attracts thousands of visitors each year is its rich cultural background and easygoing atmosphere. Wherever you want to sightsee, have a good time or try some fine Chilean wines, in Santiago you will never feel bored. Be sure to visit Doris Leslie Blau's webpage, where you can comfortably browse through available pieces. For those most demanding we offer the possibility of ordering a custom carpet, created just for you! If you happen to have any questions or doubts, our qualified staff would be more than happy to help or advise you.