Kuwait's cultural and political capital, Kuwait City is located on Kuwait Bay. Due to its beautiful sandy beaches, wonderful weather and stunning architecture, the city is considered to be a major tourist destination in the country. Exclusive collection of antique rugs including our famous collection of large area rugs by Doris Leslie Blau. Nader Bolour the owner of Doris Leslie Blau's rugs and carpets gallery is the largest rugs dealer in the world.
It's quick development was able to achieve due to considerable deposits of oil located in the city's vicinity. As a result, Kuwait City is one of the wealthiest capitals in the world. Doris Leslie Blau's gallery is proud to be the number one choice of our Kuwait based clientele. In order to preserve the best standards of our service, we maintain close ties with local interior designers and artists, who help us keep up with the ever changing trends of the city.
What we care about the most is your satisfaction with our antique rugs
Doris Leslie Blau's mission is to deliver best quality antique carpets and vintage rugs wherever they are needed. Our famous gallery is home to some of the most spectacular rugs of every origin imaginable, including Oriental and Persian rugs. Many of our clients are among Architectural Digest's "Top 100 Designers" and seeing our carpets in their interiors fills us with pride. Always doing our best to set the standards of an outstanding service, Doris Leslie Blau established itself as a leading source of fine new and custom rugs based on patterns by many well-known contemporary designers, including Alberto Pinto and Mariette Himes Gomez. Ask the world's top designers or architects to name their preeminent source of luxurious antique and bespoke rugs and they're likely to point to Doris Leslie Blau!
Our service and offer
In order to deliver you best antique and vintage carpets, we offer fast and inexpensive (sometimes even free!) shipping all over the world, straight from our New York City based gallery, permeated with the magic of antique, vintage and modern rugs. As always, we care about your satisfaction the most, so do not hesitate to contact us if you have any questions about our fabulous rug collection and shipping process. Doris Leslie Blau's webpage offers you the ultimate shopping experience, allowing to filter through every carpet in our possession using categories such as size, color, origins and age. Moreover, if you desire something original, we also offer a possibility of ordering a custom rug, made just for your liking!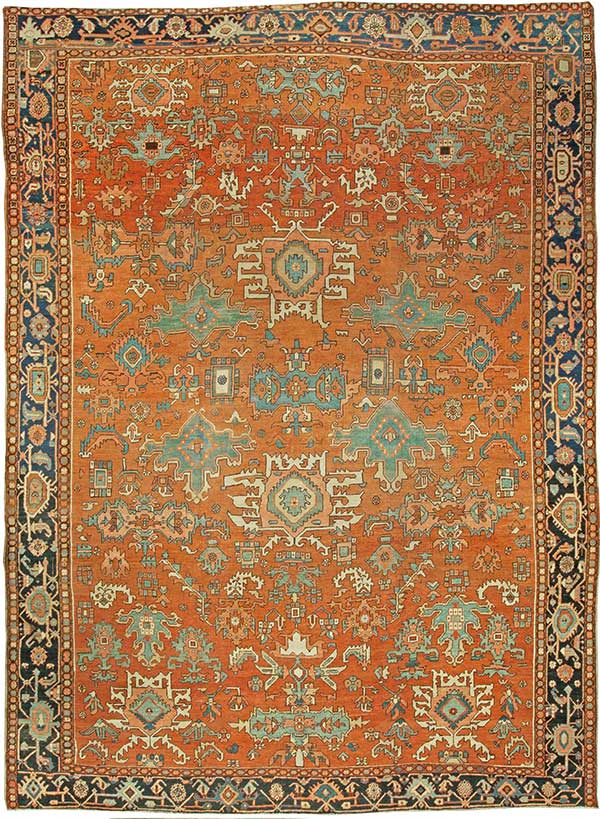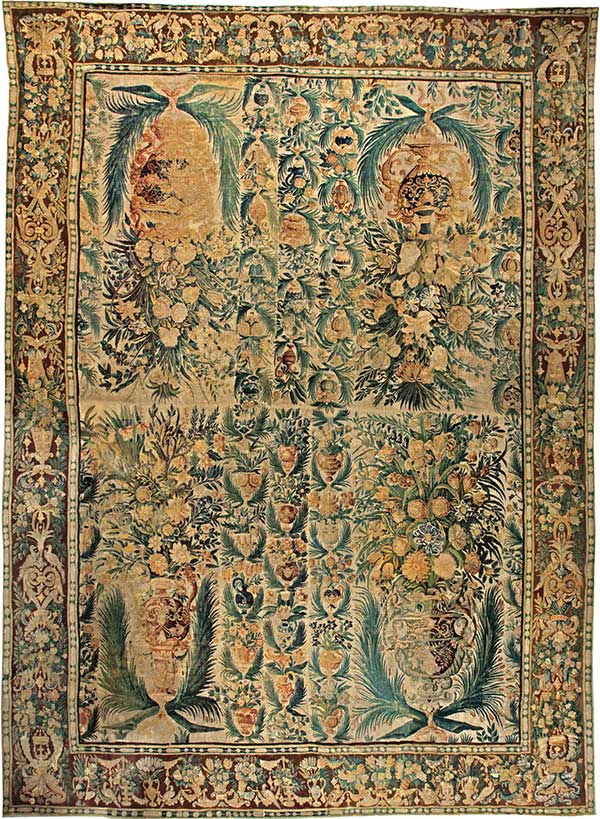 Kuwait City's history
Kuwait was founded in 1613 as a modest fishing village. However, since 18th century the city started to rapidly grow and develop, due to its beneficial localization that allowed Kuwait to become a major trading outposts and center of transit in the Middle East. The siege of Basra, which took place from 1775 to 1779, prompted Iraqi merchants to took refuge in Kuwait, further influencing city's growing economy. Later on Kuwait became Persian Gulf's center of boat building and its residents earned themselves an opinion of formidable sailors. During the late eighteenth century and early nineteenth century, vessels made in Kuwait carried the goods between the ports of India, East Africa and the Red Sea. City's economic development and potential earned it a name of dubbed the "Marseilles of the Gulf". Numerous people immigrated to Kuwait in search of work and from 1946 to 1982, Kuwait experienced a period of prosperity driven by the discovery of oil. By 1952, the country became the largest oil exporter in the Persian Gulf and few years later in 1961 it achieved independence from the British protectorate. In the 9060's Kuwait was considered the most developed city in the region and was praised for its freedom of expression that attracted many writers and journalists.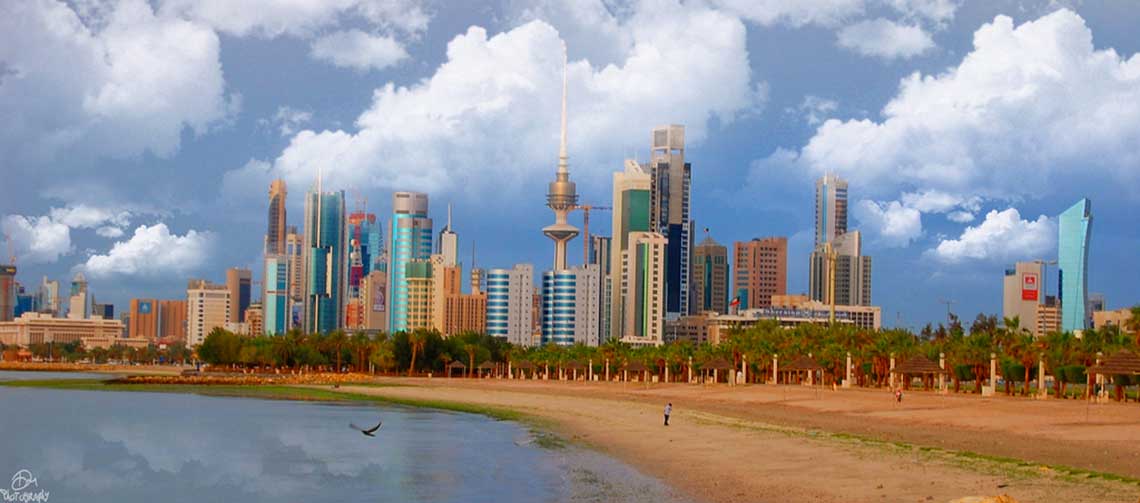 Doris Leslie Blau's owner – Nader Bolour
Doris Leslie Blau Gallery's owner, Nader Bolour, is widely known as a talented designer and ingenious businessman. His meeting with Doris Leslie Blau, a great connoisseur of antique Oriental rugs in 1978 marked a beginning of a new era for the prestigious gallery. Few years later, when the two of them met again, they formed a partnership, which resulted in Nader purchasing Doris Leslie Blau Gallery in 1997. Nader Bolour established himself as a talented designer, thanks to his unique taste. His designs contain hints of modernism yet are classical in the best meaning of this word. Whether you seek a rug from Nader or you desire his original design, you can rest assured that he is prepared to deliver a bit of soul to your home.
Culture and entertainment in Kuwait City
During the period of fast economical growth, Kuwait City's government did not forget about culture. Kuwait is home to more than 20 art galleries and was the first Gulf country to grant scholarships in the area of fine arts. Various festivals are hosted annually in the city with Al Qurain Cultural Festival and Formative Arts Festival being the most popular ones. Country's traditional music is held in great esteem all over the world and Kuwait City is especially known for known for genres such as "fijiri" and "sawt that reflect city's seafaring past. When it comes to museums, Kuwait City has an abundance of it. Sadu House, an artistic house and museum, is considered to be one of the city's most important cultural institutions, as it the National Museum located nearby. Another noteworthy institutions are Bait Al-Othman,the largest museum specialized Kuwait's history, the Scientific Center, the Museum of Modern Art and two cultural centers, Tareq Rajab Museums and Dar al Athar al Islamiyyah, devoted to Islamic art.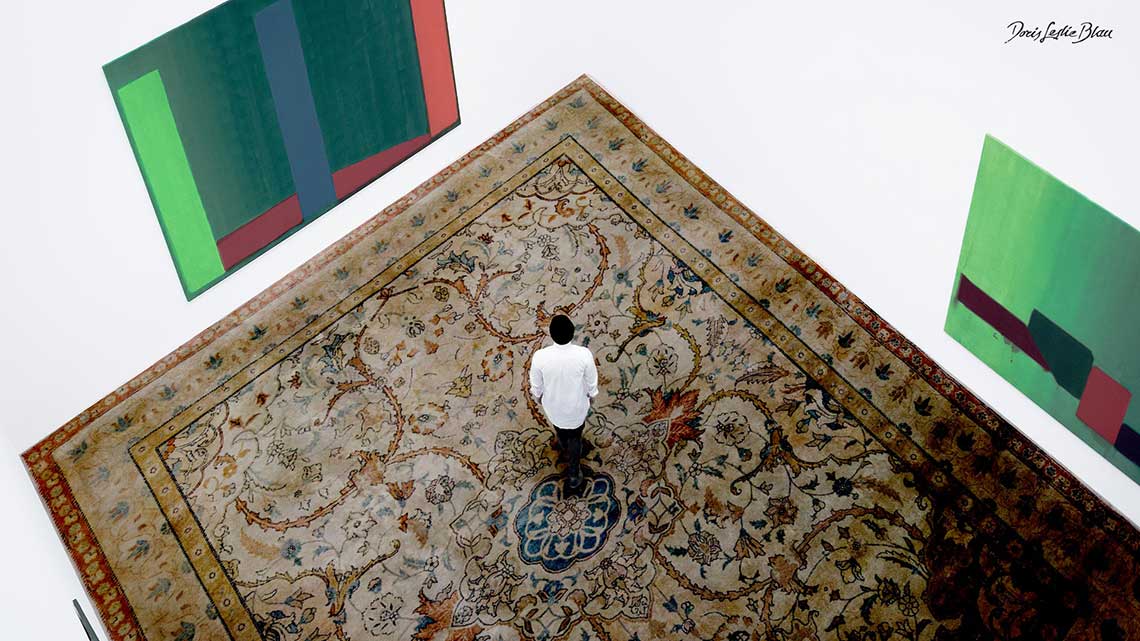 Doris Leslie Blau on Kuwait City
The city of glam and glitz, Kuwait City has a lot to offer. Its modest beginnings are inspiration to us all and show that sometimes all you need to achieve success is a little push. Kuwait is like a fine rug – it delights with its beauty and wonderful design. If you look for best quality antique and contemporary carpets, we encourage you to visit Doris Leslie Blau's webpage and experience the most luxurious shopping. From Persian to European, our collection seems to be endless and for those looking for something special, we offer a unique opportunity to design their own custom carpet.