Exclusive collection of antique rugs including our famous collection of large area rugs by Doris Leslie Blau. Nader Bolour the owner of Doris Leslie Blau's rugs and carpets gallery is the largest rugs dealer in the world. Colorado's capital city, Denver has a lot to offer in terms of both culture and entertainment. Among city's famous landmarks are many 19th-century buildings which decorate its mostly modern cityscape and it is known for the Denver Art Museum, an ultramodern complex known for its collection of indigenous works, and the mansion of famed Titanic survivor Molly Brown. As the region's major center, Denver has a diverse population with even more diverse tastes.
Although catering to such clientele might be considered a challenge, Doris Leslie Blau is proud to deliver our high quality antique carpets, vintage area rugs, contemporary, Persian rugs to the homes of our Denver based clientele. In order to keep up with the changeable fashions and trends we work closely with city's prominent designers and artist.
What matters to us the most is your satisfaction with our antique rugs
Since our beginning in 1965, Doris Leslie Blau Gallery continues to set new standards of service by delivering best quality antique carpets and vintage rugs wherever they are needed. Famous designers regularly use our antique rugs in their interiors and many of our clients are among Architectural Digest's "Top 100 Designers". Doris Leslie Blau has established itself as a leading source of fine new and custom rugs based on patterns by many well-known contemporary designers, including Nanette Lepore and Amy Lau.
Our service and offer
In order to deliver you best antique and vintage carpets, we offer fast and inexpensive (sometimes even free!) shipping all over the world, straight from our New York City based gallery, permeated with the magic of antique, vintage  rugs. As always, we care about your satisfaction the most, so do not hesitate to contact us if you have any questions about our fabulous rug collection and shipping process. Doris Leslie Blau's webpage offers you the ultimate shopping experience, allowing to filter through every carpet in our possession using categories such as size, color, origins and age. Moreover, if you desire something original, we also offer a possibility of ordering a custom rug, made just for your liking!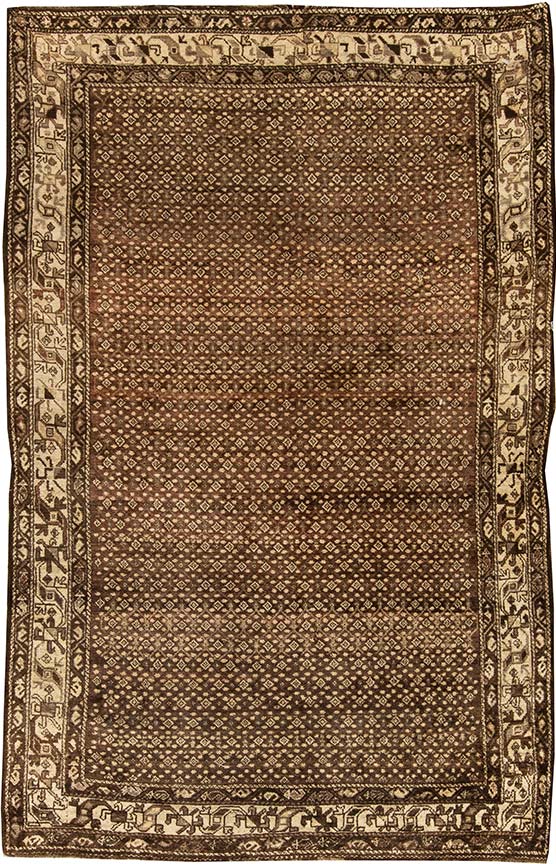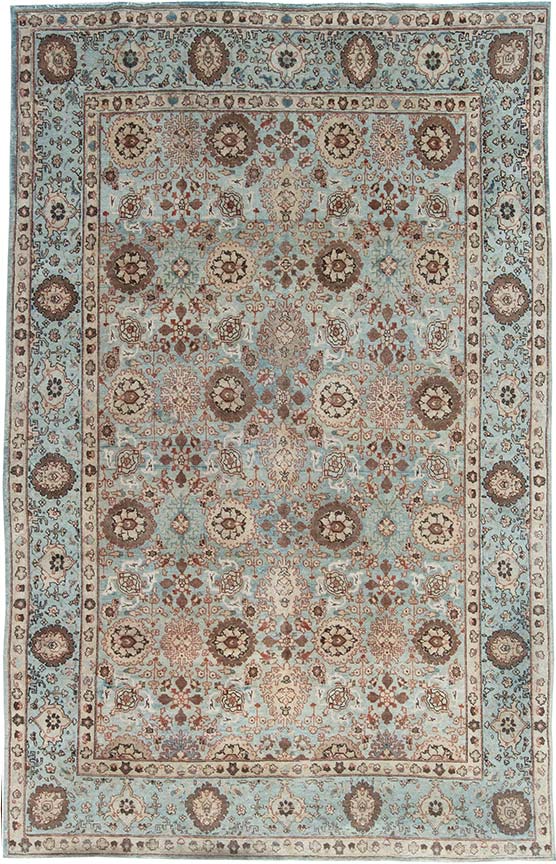 Denver's history
The history of Denver began in the 19th century, when a group of a gold prospectors during Pike's Peak Gold Rush decided to establish Montana City, a mining settlement on the bank of the South Platte River. Although it is considered as a foundation of Denver, Montana City was quickly abandoned . However, not long after that General William Larimer, staked a claim on the bluff overlooking the South Platte River and Cherry Creek and named the town site Denver City in order to win the favor of Kansas Territorial Governor James W. Denver. Although he did not succeed, the city kept on developing and after it donated 53 lots to the Leavenworth & Pike's Peak Express, it became an important transportation hub in the region, as that allowed trains to cut the time of travel from twelve days to six. City's importance was further asserted by Western Union in the 1863, when it choose Denver as its regional terminus. This continues on, as Denver is still considered to be an important part of American transportation net.
Doris Leslie Blau's owner – Nader Bolour
Doris Leslie Blau Gallery's great success on the antique and vintage rug market is due to its owner, Nader Bolour, whose business sense, original thinking and, most importantly, immeasurable experience helped us to become one of the best rug dealers in the world. Nader's fateful meeting with Doris Leslie Blau in 1978 marked the beginning of a new era for both gallery and rug industry. Few years later, when the two of them met again, they formed a partnership. Nader purchased Doris Leslie Blau Gallery in 1997. Nader Bolour is also an extremely talented designer. His designs are classical, but hints of modernism make them truly memorable. Whether you seek a rug from Nader or you desire his original design, you can rest assured that he is prepared to deliver a bit of soul to your home. With his finger constantly on the pulse of an ever-changing market and an unprecedented eye skilled in finding rare specimens, he instituted a new quality of the carpet dealership.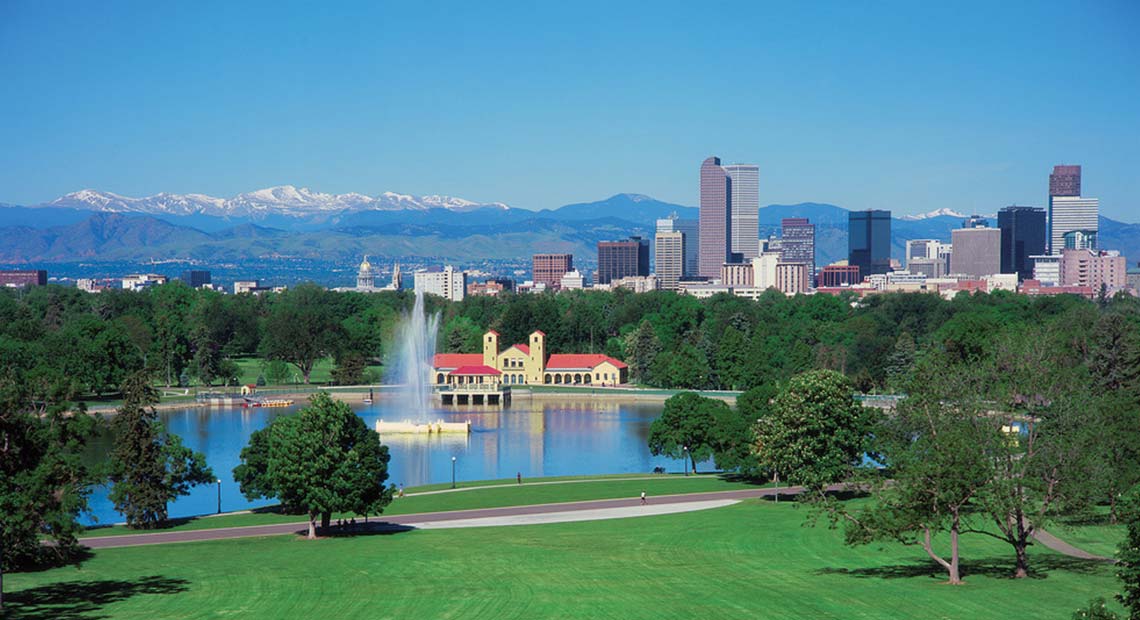 Culture and entertainment in Denver
Denver has an impressive cultural offer, befitting such a diverse city. It is a home of quite a few museums dedicated to Colorado's history and art. Opened in April 2012 History Colorado Center features hands-on and interactive exhibits, artifacts and programs which attract numerous visitors. The city has also several art districts around the city, inter alia Denver's Art District on Santa Fe and the River North Art District. It'sproximity to the mountains and sunny weather, make Denver an outdoor-oriented city and many of its citizens spend thieir free time skiing ,hiking, climbing, kayaking, and camping.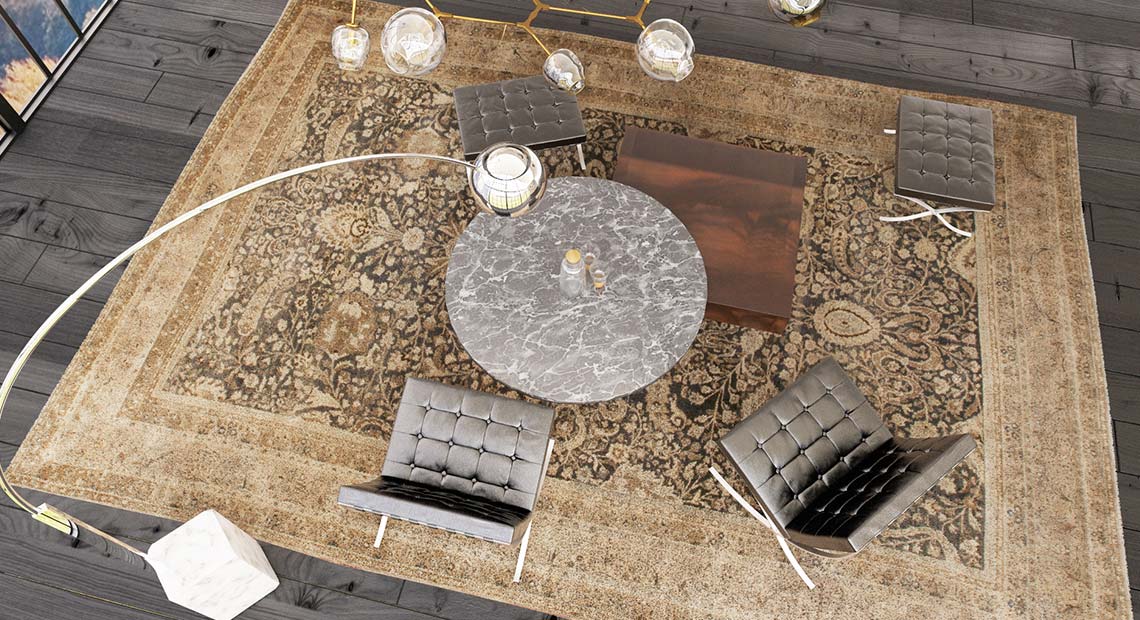 Doris Leslie Blau on Denver
Despite the fact that gold rush ended a long time ago, Denver is still being visited by thousands of people, thanks to its great cultural offer and rich history. The city eagerly embraces its diverse population and celebrates it during numerous festivals. Doris Leslie Blau is not the first one to be fascinated with how quickly the city has changed, although its dynamism makes Denver difficult to keep up with! Wherever you need an antique rug or maybe something more contemporary, Doris Leslie Blau is m happy to serve you with our expertise and excellent service. All of our rugs are of highest quality, made of best materials available! If you happen to have any questions or doubts, our qualified staff would be more than happy to help or advise you. If you are interested in purchasing a high quality rug, be sure to visit our webpage, where you can comfortably browse through available pieces. For those most demanding we offer the possibility of ordering a custom carpet, created just for you!