Located in Texas, Dallas is known as one of the fourth most populous metropolitan area in the United States of America. Although in the past its importance laid in oil and cotton industries, along with developed net of railroad lines, nowadays its is known for its great economic potential and becoming a major transportation hub. Doris Leslie Blau has always tried to bring the charm enclosed in antique rugs closer to people, closer to you. We opened our galleries in multiple locations in order to let you experience the sheer beauty of antique and vintage Persian rugs and carpets with your own eyes and hands.
Exclusive collection of antique, vintage, Persian rugs including our famous collection of extra large area rugs by Doris Leslie Blau. Nader Bolour the owner of Doris Leslie Blau's rugs and carpets gallery is the largest rugs dealer in the world.
Numerous foreign influences left a visible impact not only on city's culture and art, but also architecture. Doris Leslie Blau is proud to deliver our high quality antique carpets, vintage carpets and contemporary rugs to the homes of our Dallas based clientele.
What matters to us the most is your satisfaction with our antique rugs
Since our creation in 1965, Doris Leslie Blau strives to deliver best quality antique carpets and vintage rugs, while keeping our service standards as high as possible. Living in the very heart of New York provides us with unique and modern perspective on carpets, which ensured our position as one of the top antique rug dealers. Our gallery, located in New York City, is home to some of the most spectacular Oriental, European and Persian carpets. Seeing our antique carpets in the rooms of awarded designers is an everyday occurrence, as many of our clients are among Architectural Digest's "Top 100 Designers" .
Our offer and service
In order to deliver you best antique and vintage carpets, we offer fast and inexpensive (sometimes even free!) shipping all over the world, straight from our New York City based gallery, permeated with the magic of antique, vintage and modern rugs. As always, we care about your satisfaction the most, so do not hesitate to contact us if you have any questions about our fabulous rug collection and shipping process. Doris Leslie Blau's webpage offers you the ultimate shopping experience, allowing to filter through every carpet in our possession using categories such as size, color, origins and age. Moreover, if you desire something original, we also offer a possibility of ordering a custom rug, made just for your liking!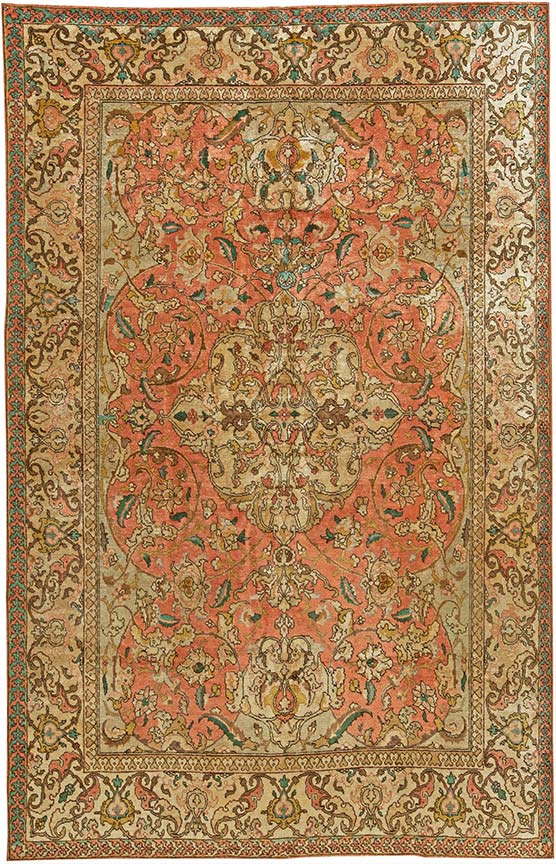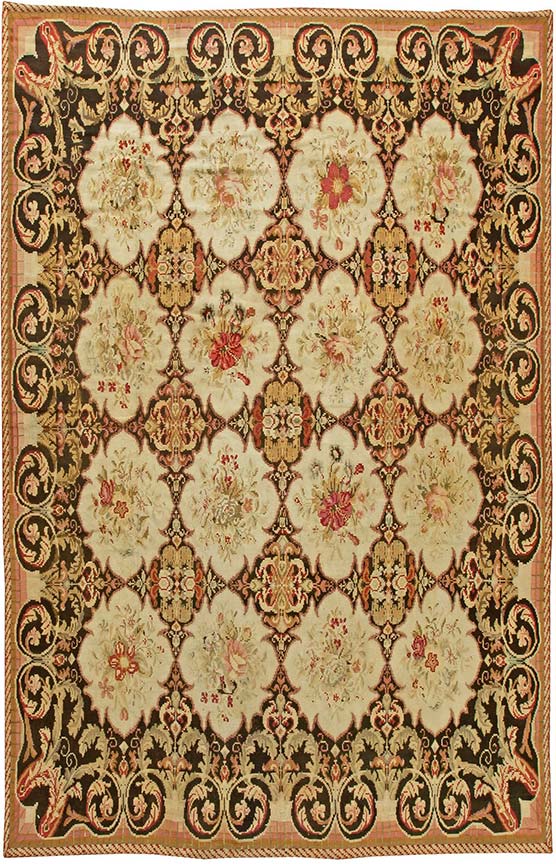 Dallas' history
The first permanent settlement in the area of the future city was set in 1841 near the Trinity River. It was later named Dallas, although the origin of this name is yet to be confirmed by historians. After the Republic of Texas, of which Dallas was a part, was annexed by the United States in 1845, Dallas County was established a year later, however it was formally incorporated as a city in 1856. When the construction of railroads began, Dallas became a major trading center in the region and by the end of the 19th century, it was a thriving community with a rich economy. It led to constant growth of the city's population and construction of new buildings, such as the Praetorian Building , built in 1909, which was the first skyscraper west of the Mississippi and for some time the tallest building in Texas. The rapid expansion of population increased competition for jobs and housing as new workers came to Dallas, enticed by the possibilities the city offered.
Doris Leslie Blau's owner – Nader Bolour
With his finger constantly on the pulse of an ever-changing market and an unprecedented eye skilled in finding rare specimens, Doris Leslie Blau Gallery's owner, Nader Bolour, instituted a new quality of the carpet dealership. After his family established the Bolour&Sons enterprise, he quickly gained recognition as one of the most distinguished rug dealers worldwide. Nader's first meeting with Doris Leslie Blau, a great connoisseur of antique Oriental rugs, marked a beginning of a new era in rug industry. Few years later, when the two of them met again, they formed a partnership. Nader purchased Doris Leslie Blau Gallery in 1997. Gallery's great success on the antique and vintage rug market is due to its owner business sense, original thinking and, most importantly, immeasurable experience. Apart from being an exquisite dealer of rugs, Nader Bolour is a designer himself, which can be easily seen in gallery's broad range of custom carpets, made from best materials available for its demanding clientele.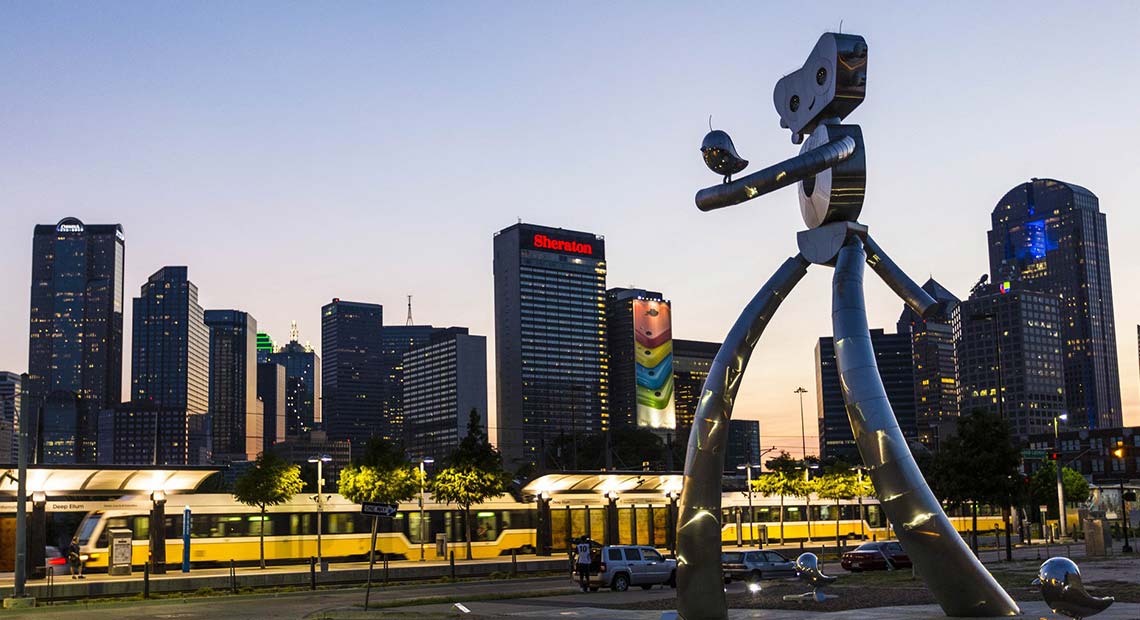 Culture and entertainment in Dallas
The architecture of Dallas consists of buildings that back to the late 19th and early 20th centuries. Majority of the notable architecture in the city comes from the modernist and postmodernist eras, with Reunion Tower and the JFK Memorial being among most famous examples. Few buildings, such as Kirby Building , display the characteristics of Gothic Revival style, but it is also possible to see structures build in the neoclassical style. Swiss Avenue is considered Dallas' architectural "center" with historical houses of various styles stretching along it and the Dallas Downtown Historic District contains a cross-section of Dallas commercial architecture from the 1880s to the 1940s.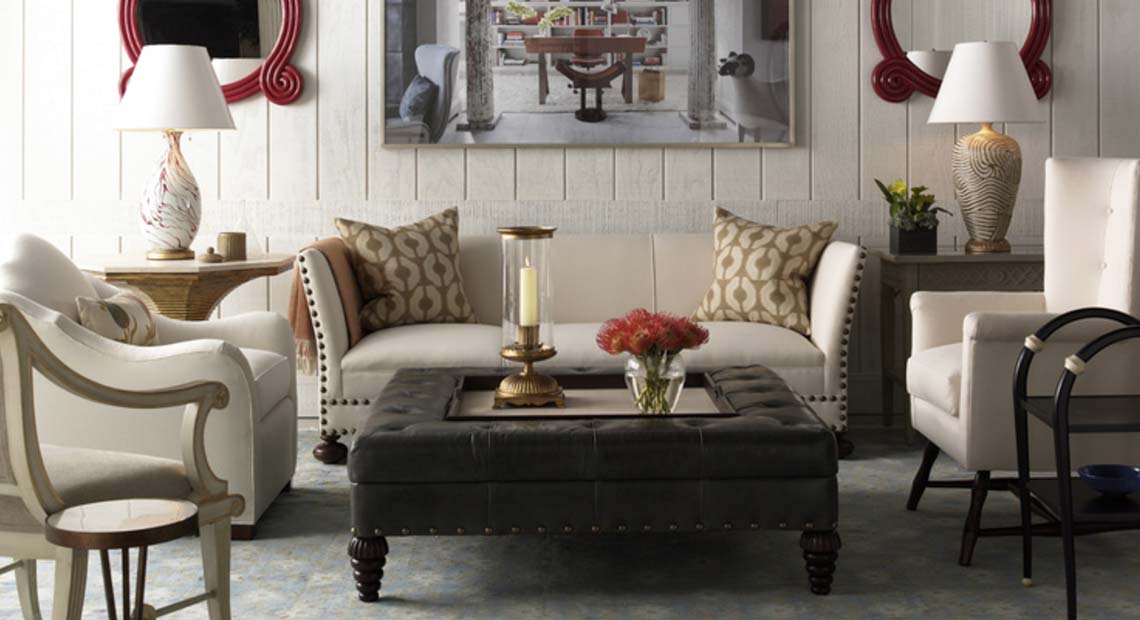 Doris Leslie Blau on Dallas
Dallas' unique approach and rich culture make it one of the most prominent cities in the United States. The city's original historical architecture juxtaposed with modern structured designed by famous architects inspired many The city happily celebrates its diversity with numerous festivals, which draw thousands visitors each year. If you are interested in purchasing a high quality rug, be sure to visit our webpage, where you can comfortably browse through available pieces. Wherever you need an antique rug or maybe something more contemporary, Doris Leslie Blau is m happy to serve you with our expertise and excellent service. From Persian to European, our collection seems to be endless and for those looking for something special, we offer a unique opportunity to design their own custom carpet. If you happen to have any questions or doubts, our qualified staff would be more than happy to help or advise you.