We're very excited to introduce you to our new Doris Leslie Blau smartphone app available for Android devices. (Sorry iPhone users, but your version is on the way.) This is a great tool for keeping track of which rugs you're interested in and also for communicating with us directly.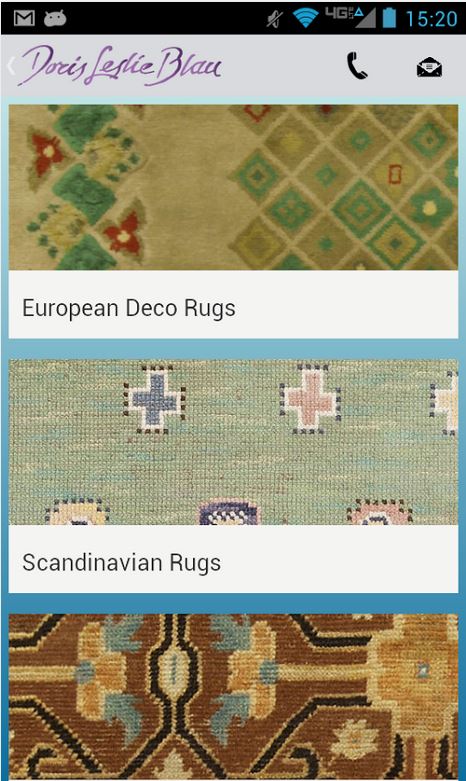 When we initiated the design process for this project, we asked ourselves: How can we make life easier for our interior designers? And the solution we can up with is a simple application that allows users to view all the images and information related to our rugs, save preferred items to a Favorites List, and then contact DLB with questions related to those products.
We have such a wide collection across contemporary and antique categories, we understand that figuring out what the best rug is can sometimes feel like choice overload. The app offers a new way to filter and store textile information, thus helping streamline the selection process. Plus, now there's a convenient way to spend your train ride feasting the eyes on some truly gorgeous textiles.