Who does not want his home to look glamorous? To achieve that you don't have to make an excessive effort. Simply follow our guide and invest in 6 accessories that will saturate your interior with irresistible flair.
1. Elegant Tableware
The table is where you share meals and stories of the day with your loved ones. It is also a pivotal place for entertaining guests and pampering them with whatever you can conjure up in the kitchen. Or take away. What? Let's be realistic, not everyone has to be a good cook 😉 But absolutely anyone can set up a perfect table! The latest trends reject tablecloths to substitute them with runners or elegant, compact dish pads.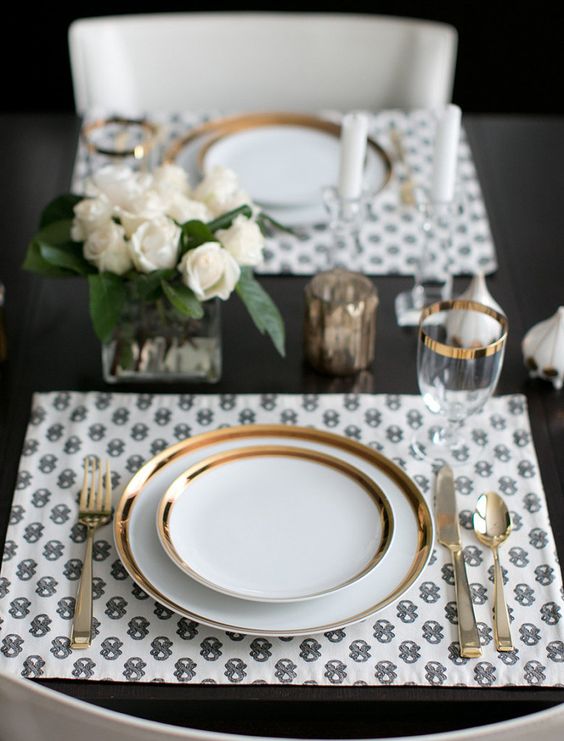 This allows you to expose the natural beauty of the wooden table top and prevents the tablecloth from dominating the entire composition. Such solution gives the impression of spaciousness and positive vibe, especially when combined with fresh flowers. As for the dishes, golden borders, preferably in simple design, are absolutely fantastic for any occasion.
2. Vintage Moroccan Rug
Nothing compares to the magic of Oriental carpets. A rug is a perfect space-definer and a carrier of homeliness. Remember our maxim? A living room without a rug is just a room. It is also an incredibly chic decorative object which can fill any interior with sublimity and artistry. If you have doubts about which rug to choose, Doris Leslie Blau is more than happy to help.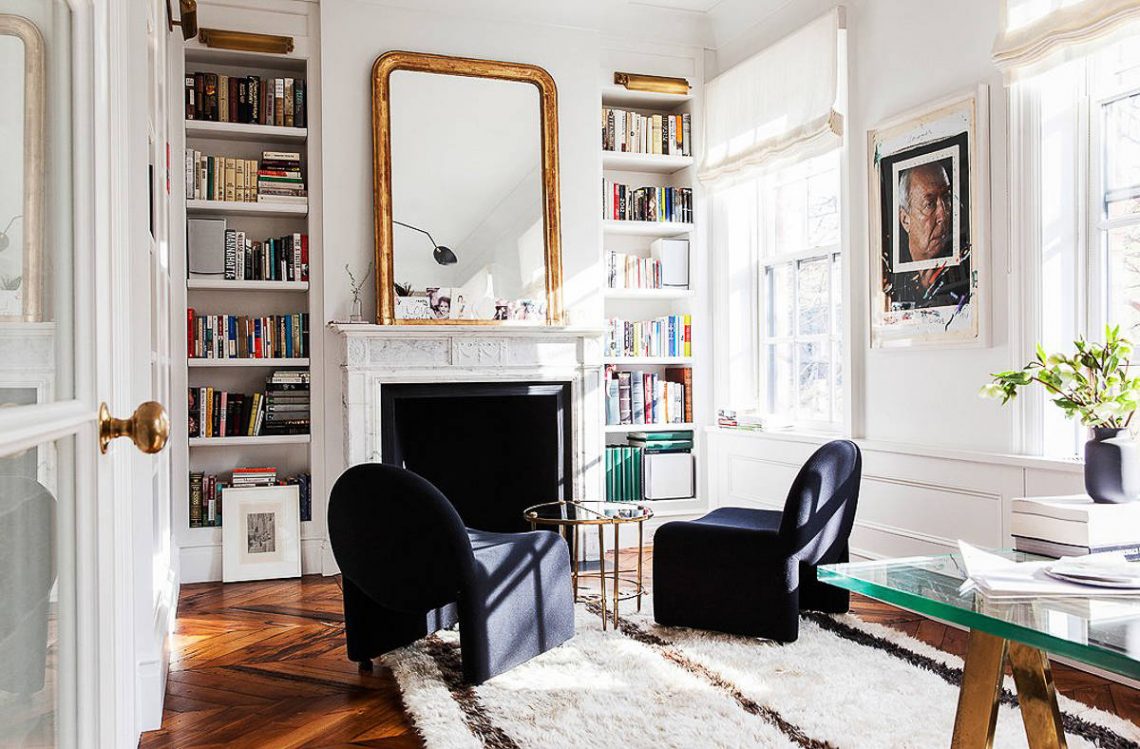 Every genuine antique or vintage rug from a reliable source is absolutely worthy but to avoid overabundance and go for the versatile option, we recommend vintage Moroccan rugs, particularly Beni Ourains.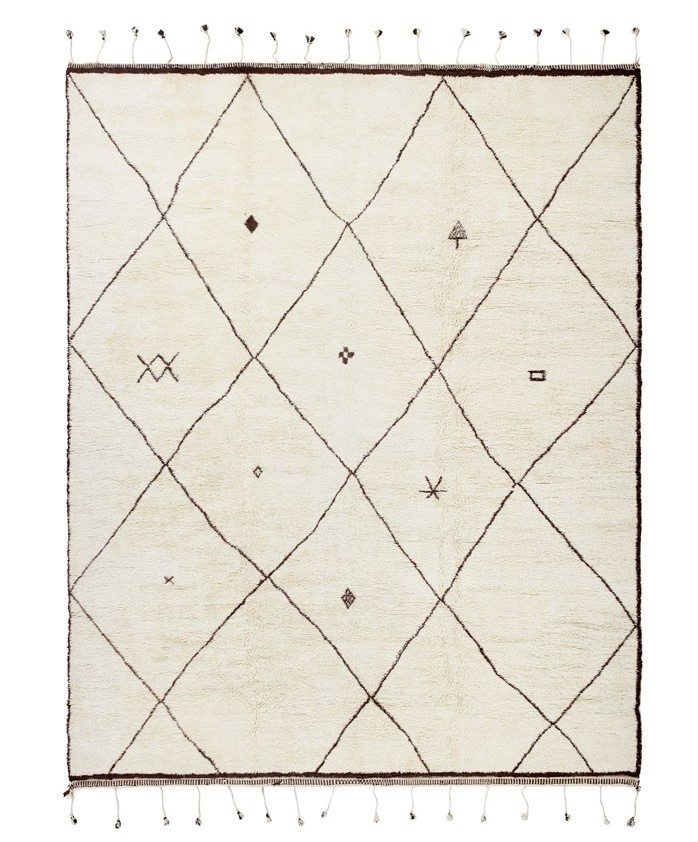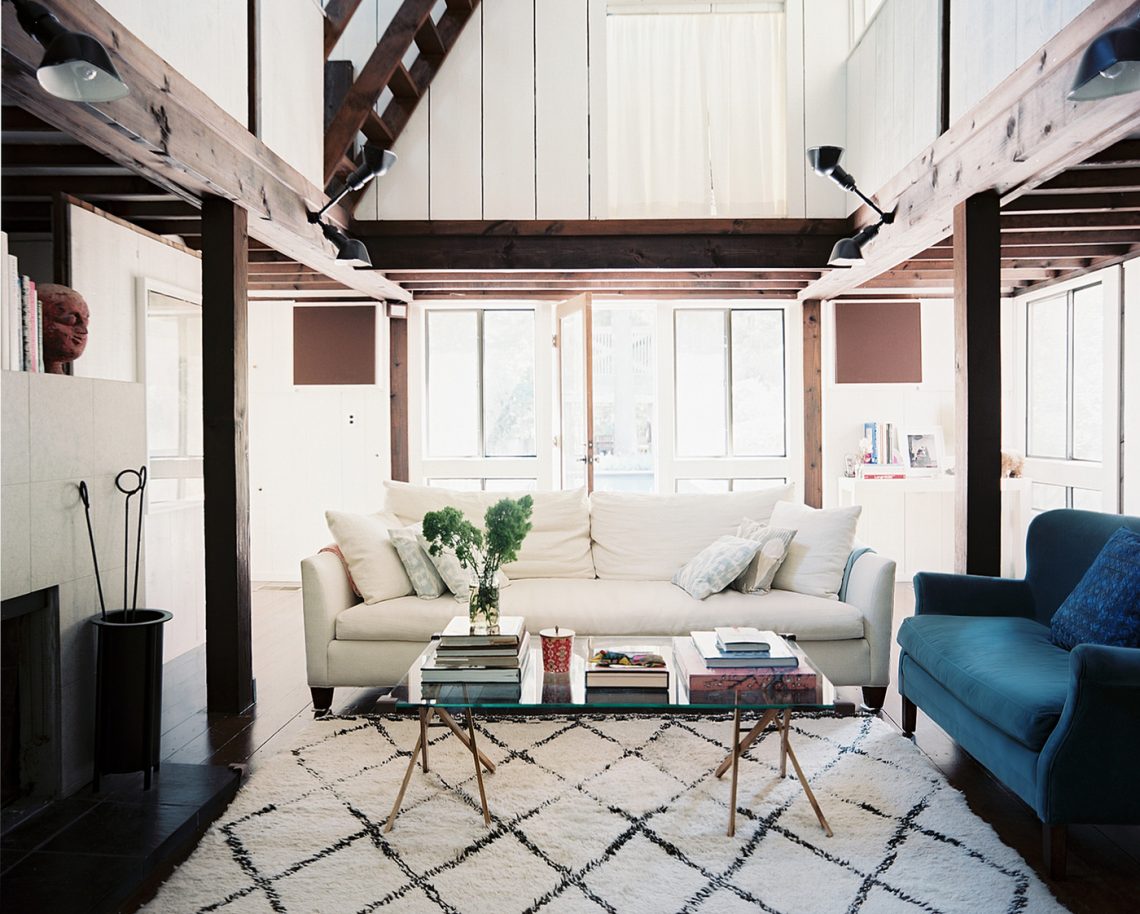 They are distinguished by minimalistic design, two-color palette and a qualitative shaggy woolen pile. Wherever they appear, they inevitably impress with the lush and tempting texture, asking to dive into their irresistible softness. Patterns on these weaving wonders, although created several decades ago and based on traditional, tribal symbolism, perfectly fit into modern living spaces. Vintage Moroccan rugs are the answer for all design aficionados.
Doris Leslie Blau Moroccan Rug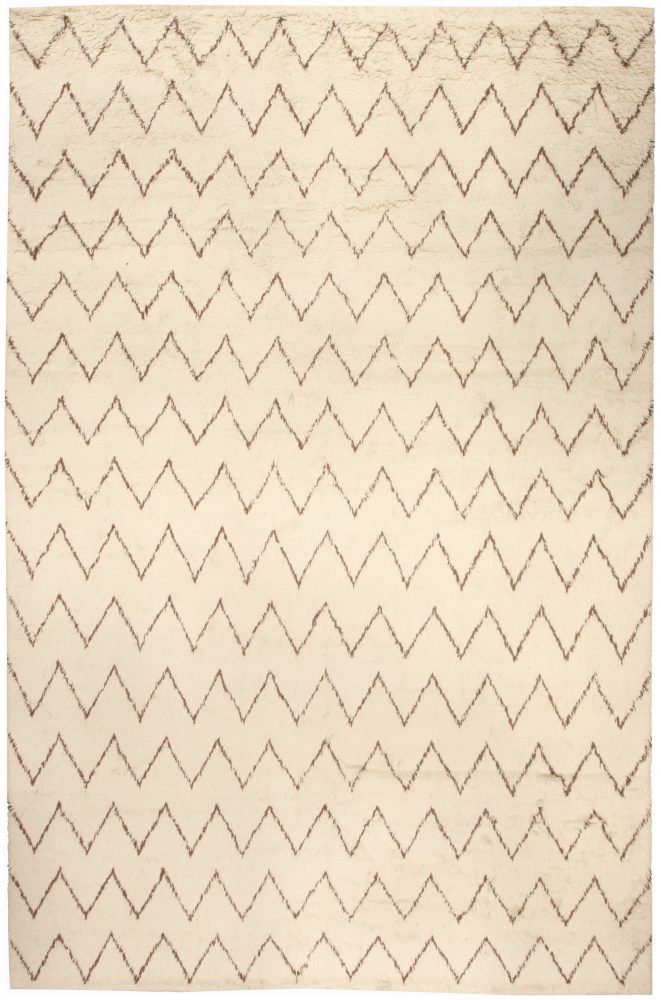 3. Abstract painting
The power of abstraction was discovered at the beginning of the 20th century on the wave of social and thus artistic changes which swept across the western world. Figurative portrayal and attempts to reproduce an illusion of visible reality became dominated by non-figurative, non-objective and nonrepresentational art. For a simple reason – abstraction makes room for interpretation and gives free rein to imagination.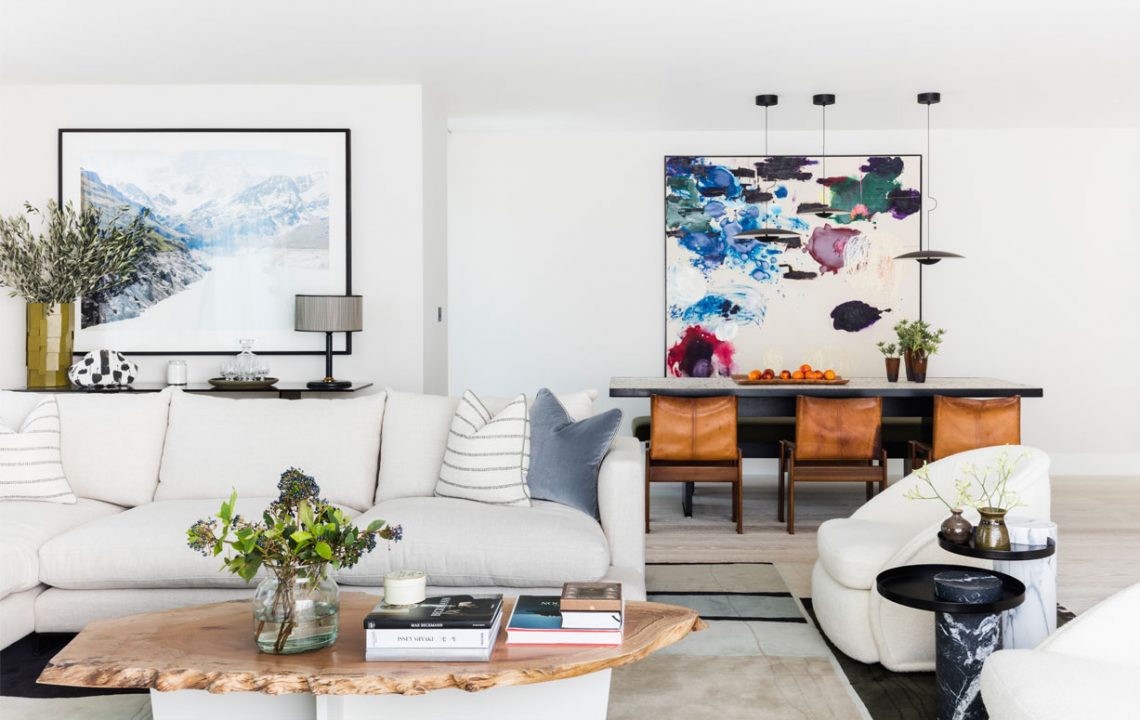 There is no better way to introduce a creative stir into your interior than a fine abstract painting. Of course, masterpieces by renowned authors like Kandinsky or Picasso may be unimaginably expensive and practically impossible to acquire. Therefore, do not hesitate to invest in young or less famous artists.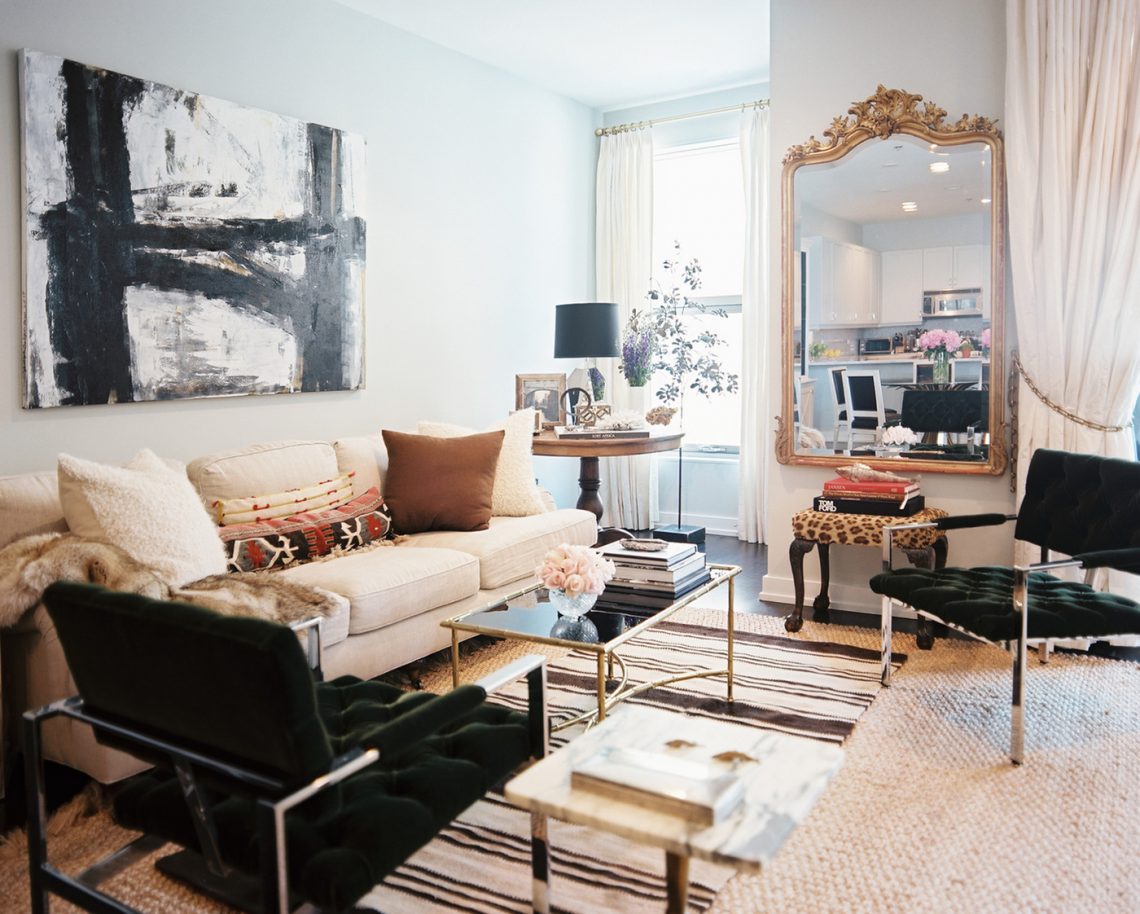 The most important thing is that the piece appeals to you and moves your emotions. And who knows, maybe you'll discover an unknown talent and become a patron of the arts?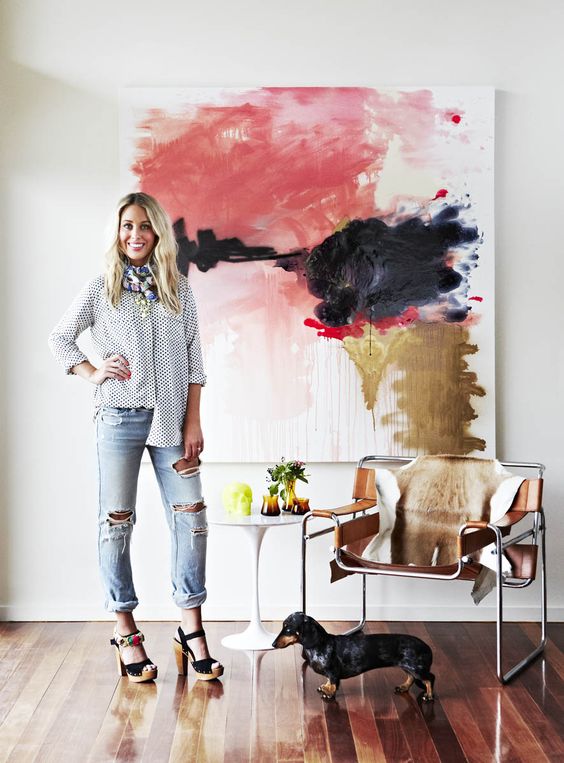 4. Bar Cart
A bar cart – this simple accessory may bring you and your guests a lot of satisfaction during a party 😉 Certainly, you can store your liquor in many different places but a pina colada really tastes better when served from a stylish cart in a fancy glass. This piece of furniture is absolutely the hottest during this cold, winter season.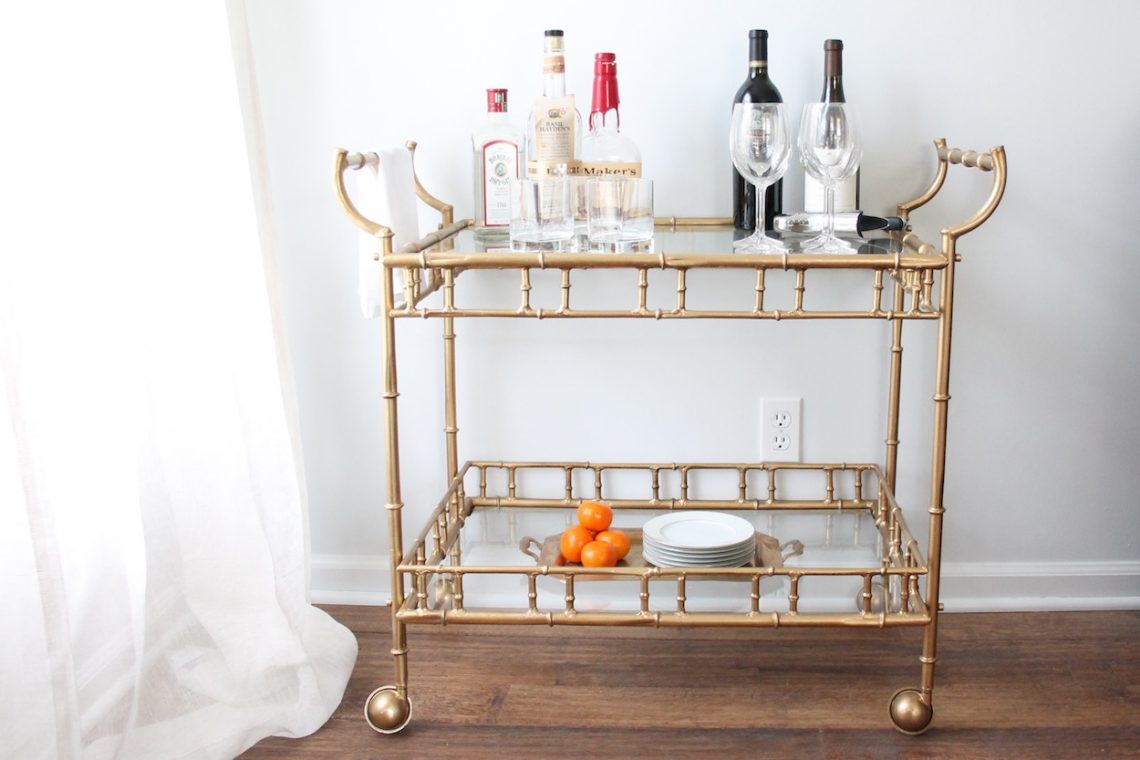 It is both dashing and practical as you can move it from place to place without effort or jeopardy of spilling any of the precious beverages. Depending on your home décor, you may decide on a classy gold-and-glass deco version, black minimalism or vintage extravaganza. Try to match the glasses' design to the style of your bar cart and we ensure that the effect will meet and exceed your expectations. It's carnival, let's party!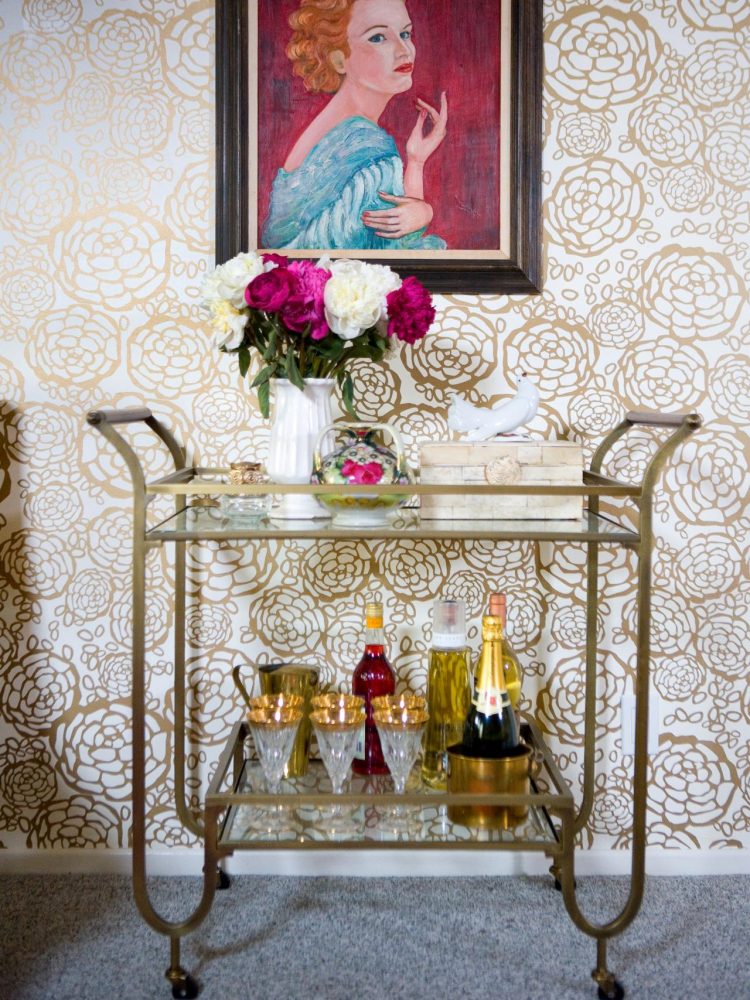 5. Fresh Flowers
Potted plants are always a la mode but they rarely bloom. To bring the positive vibe and the touch of spring to any room there is nothing better than fresh flowers. Their energy, colors and scents will rescue you during even the gloomiest seasons of the year. Moreover, flowers give you a pretext to buy another chic flowerpot 😉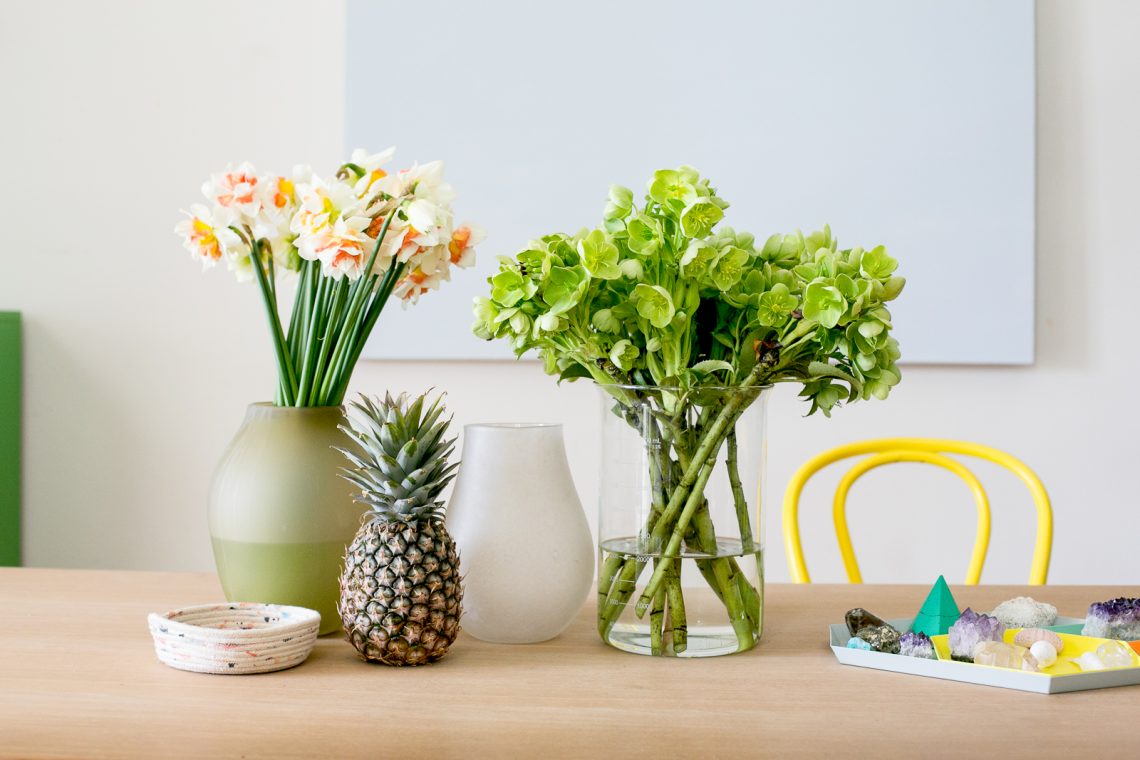 But try to keep it simple so it would not outshine the natural charm of blossoms. Buttercups, daffodils or carnations – chose whichever you love but stick with one kind in one pot and make sure there are plenty of them. Now, enjoy the flower power!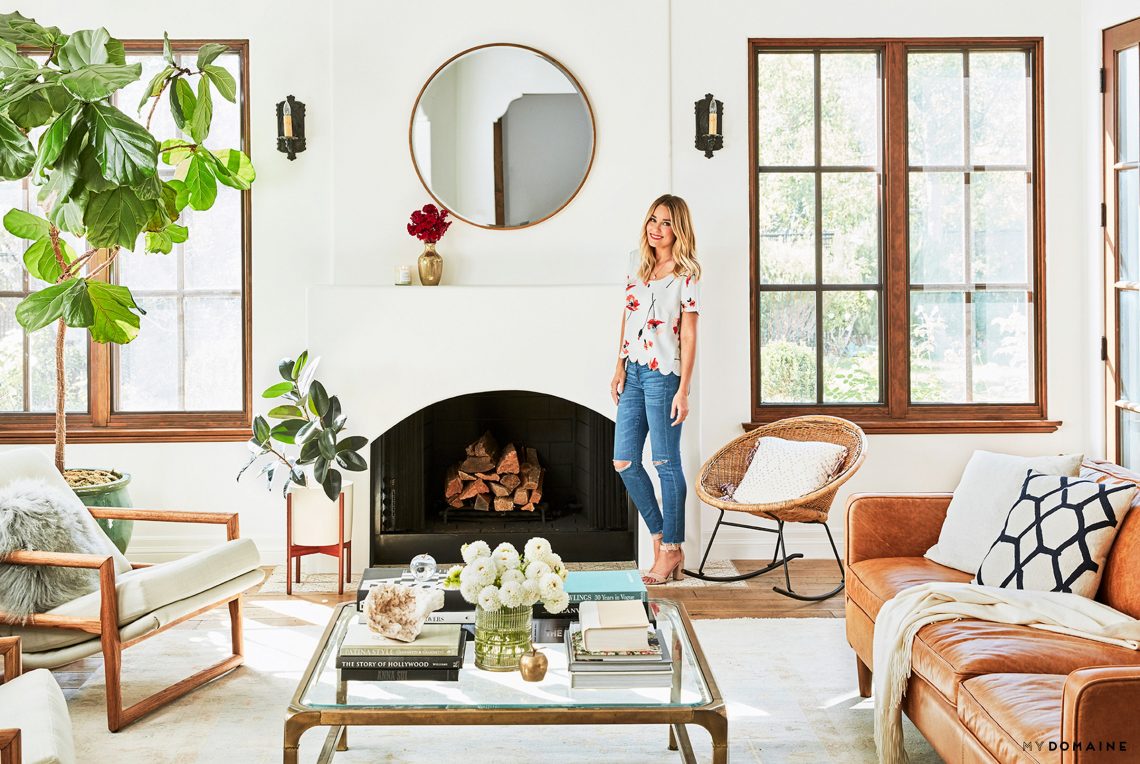 6. Hollywood Regency Lamp
Finally, to give your posh décor a finishing trim, light it up with a classic Hollywood Regency lamp. This truly iconic item is absolutely inevitable in glamorous interiors. Hollywood Regency lamps are distinguished by a pronounced and expressive design, perfect for all people of character.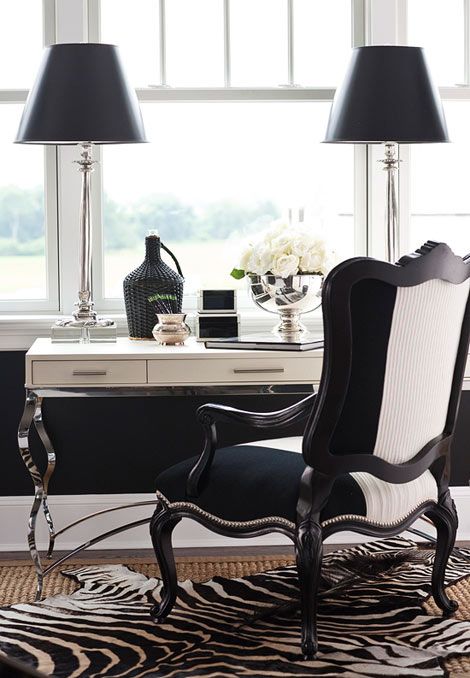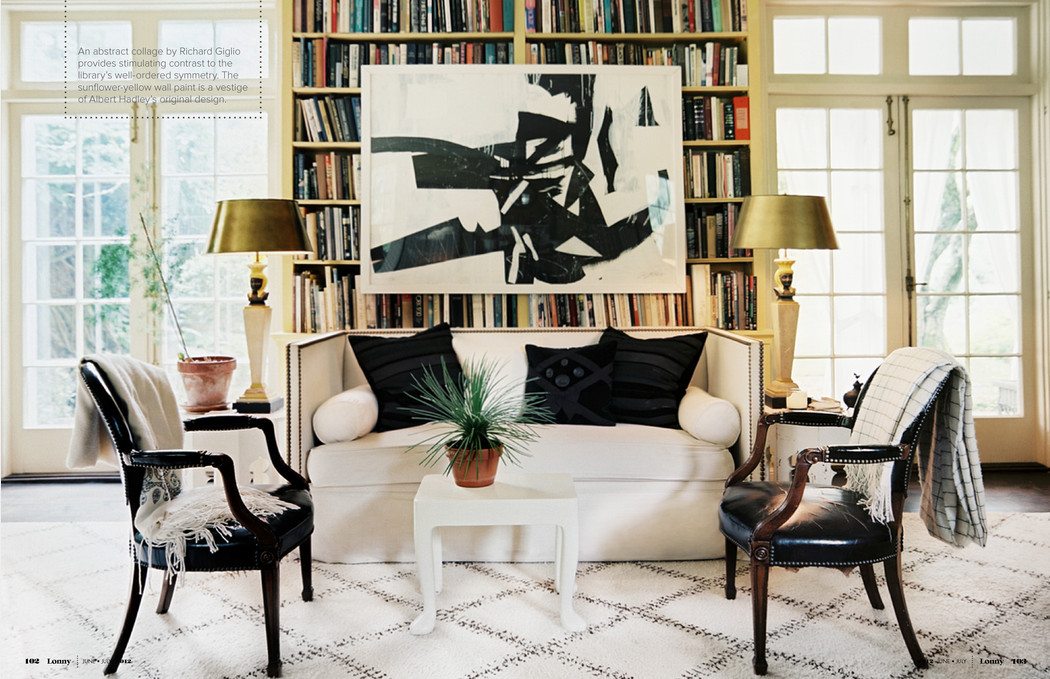 They are daring enough to pull off a black lampshade without looking bleak in the slightest. This cheek can be attributed to the ornamental base, very often in a shiny golden shade, which appears in many fanciful forms and shapes. One of the craziest is a gold pineapple! We believe that in terms of interior design there are no options too kooky. Be dauntless and experiment.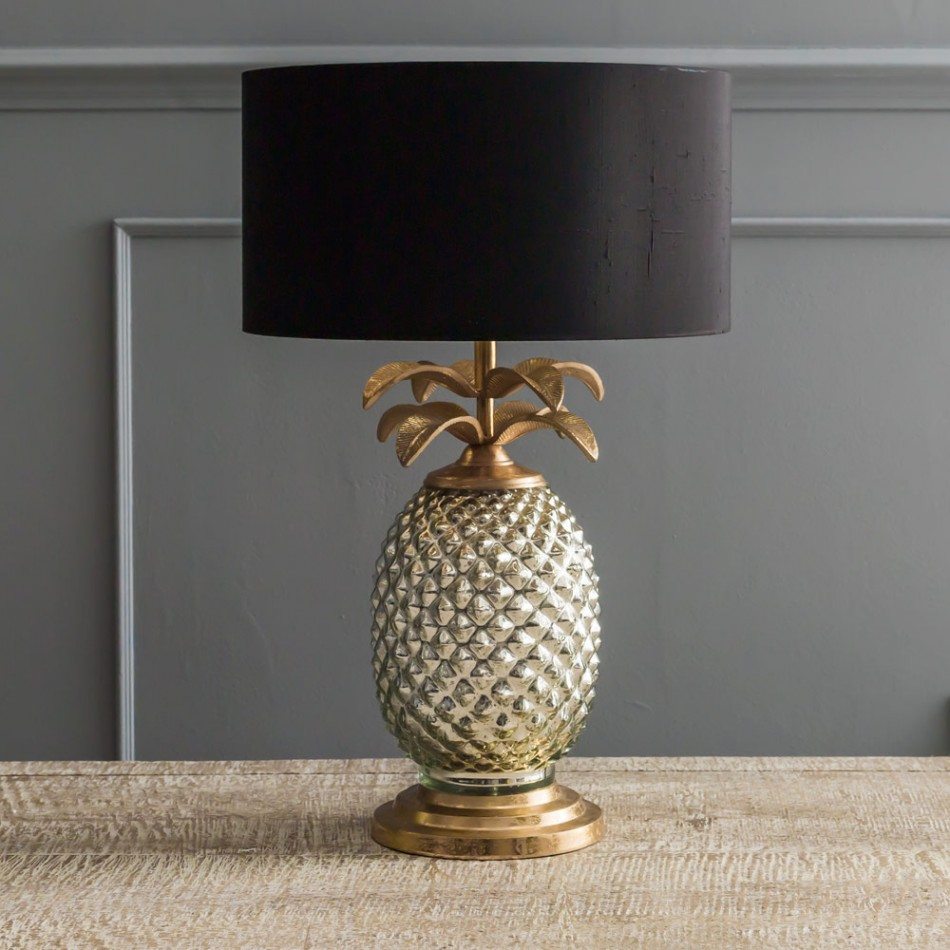 For more inspirations, take a peek at Doris Leslie Blau website – we are always at your disposal. And if by any chance you are visiting the capital, step into The Washington Design Center, 1099 14th Street N.W. Washington, D.C. 20005, to see our showroom. You can also give us a call at 202-808-9361.