Pink for girls, blue for boys – that's a complete holdover. Gender-neutral nurseries are the new craze of parents-to-be, and we must admit, they have their reasons.
First, expecting a baby you may find yourself in a desperate need of arranging the nursery without knowing yet the sex of your bundle of joy. Second, why follow the schemes and push children into pre-imposed social roles? We've selected 10 marvelous, gender-neutral nurseries to show how subtle, cheerful and fun they may be.
Scandinavian Greys
Can a grey room be warm and merry? This fantastic arrangement shows that the answer is yes! With such a monochrome color palette, attention to detail has to come to the foreground . Features like polka-dot wallpaper, designer toys, a quilted rug or lights under the canopy, instead of a baby mobile, create the cozy hygge atmosphere. We love it.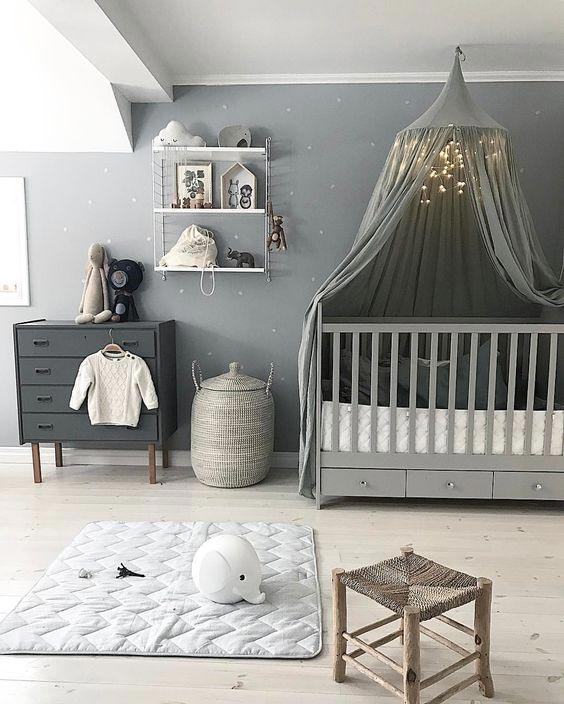 Akin Design Studio Project
Delicate neutral colors, a Moroccan vintage rug, a furry pillow, a rattan footrest and a golden lamp – if not the cradle, the nursery could be mistaken for a trendy adult bedroom or an elegant living room. This delightful décor is additionally invigorated by graphics with botanical motifs. Simply perfect!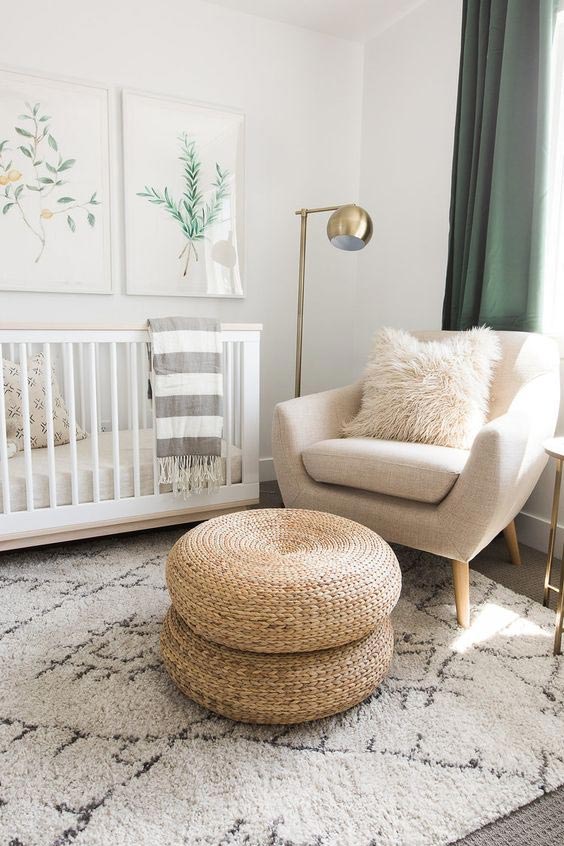 Olio Studio Nursery
A cozy and beautiful space with strong mid-century modern elements, including the round mirror, the geometric lamp and the credenza. The central part of the room is occupied by a wonderful oriental rug which contributes not only to the overall décor but also provides safety and homeliness. Potted plants make sure the nursery is filled with oxygen and filter the air from pollutants. Chic and practical.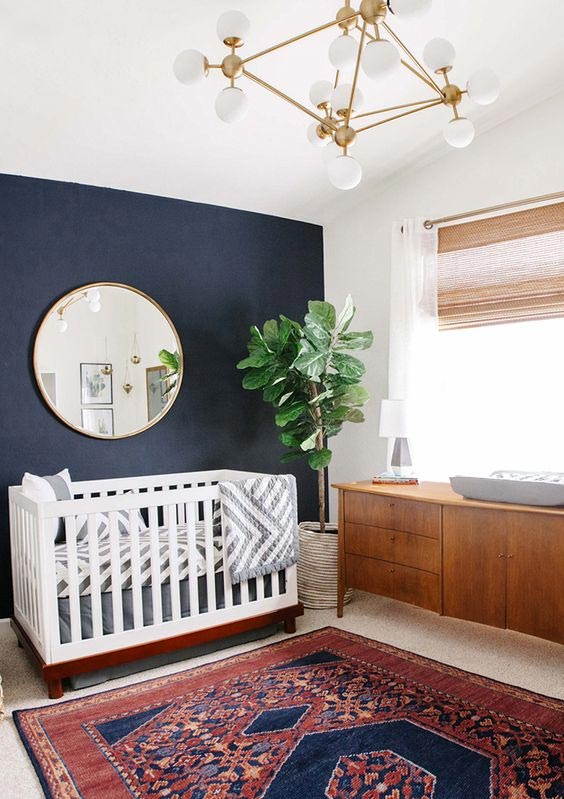 Modern Outdoor-themed Nursery by GrayHouseStudio
Not too campy or too rustic – this outdoor-themed nursery is a room for a future traveler! It is filled with boho and nature-related elements that evoke the fell of adventurousness. A large chalkboard wall with a mountain landscape and a custom-made mobile with a baby camera hidden within the wood slice part deserve special attention. Ingenious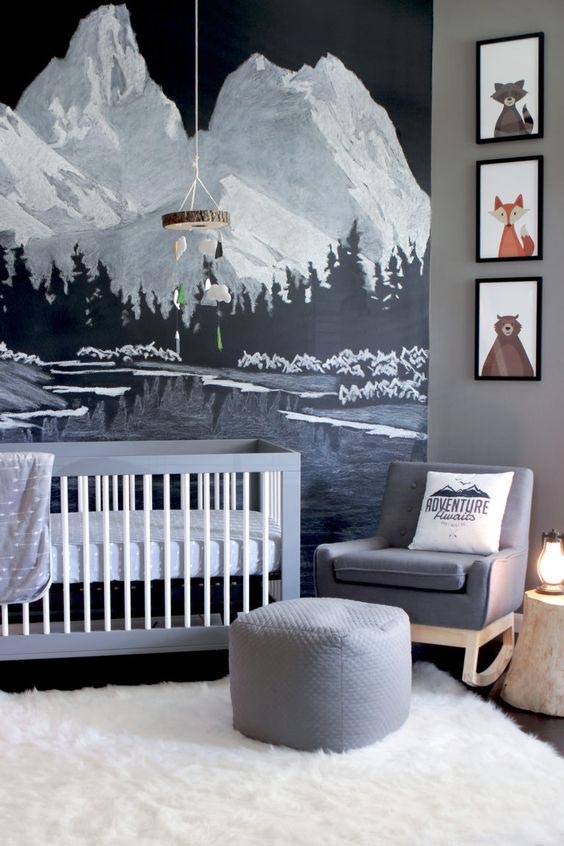 Scandinavian Countryside Nursery
This intriguing interior combines classic Scandinavian design elements with a fantabulous cacti-pained wall. The rocking chair, antlers, hides and shaggy pouf implement coziness, whereas the botanical wall gives a crazy and lively twist to it. A nursery for a truly outstanding toddler.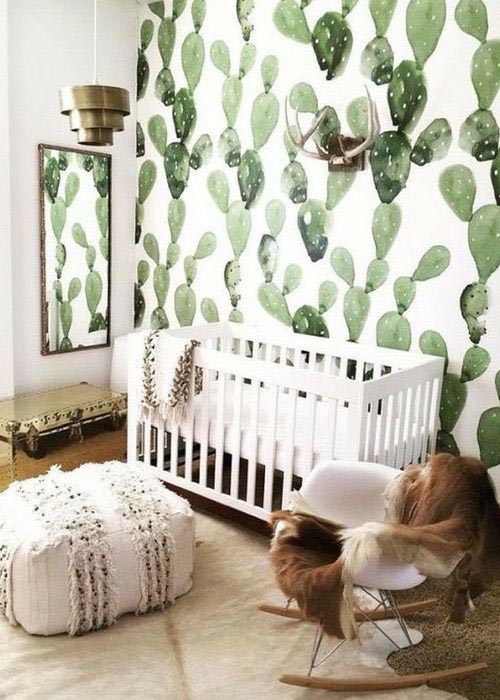 I Spy DIY Nursery Design
Cute but not cliché – this nursery gently breaks the conventions. Although pink and blue are the prevailing shades, neither of them is obvious and both are absolutely gender-neutral. The nursery is filled with a vintage aura thanks to classic accessories such as a Moroccan pouf, a geometric rug, or golden lighting. Arrows on the wall add dynamism to the composition. Subtle yet far from boring – that's how we like it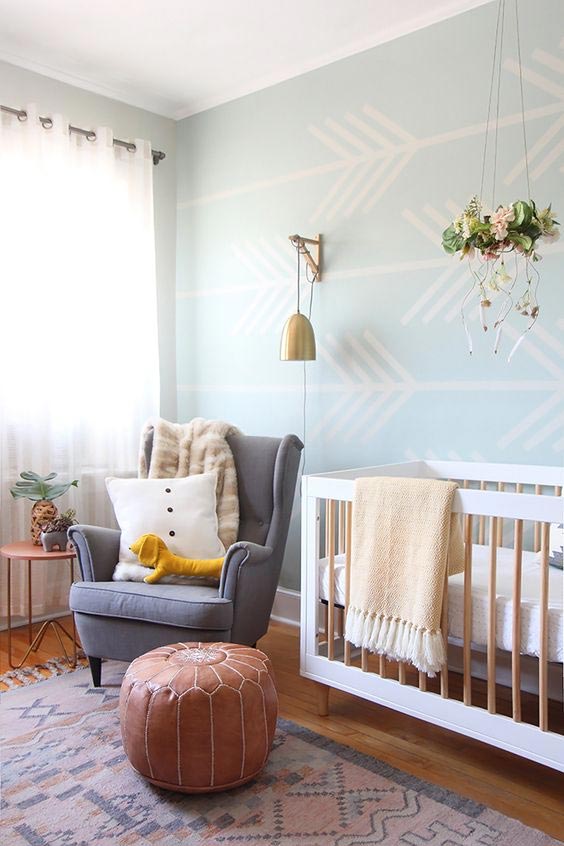 Farmhouse-styled Nursery
And now for something completely different – baby room with a distinct rustic vibe which has many surprises up the sleeve. Traditional farmhouse elements are carefully applied and complemented by accessories from different styles, like a Moroccan rug or a Victorian seat. Everything executed with moderation and upmost taste.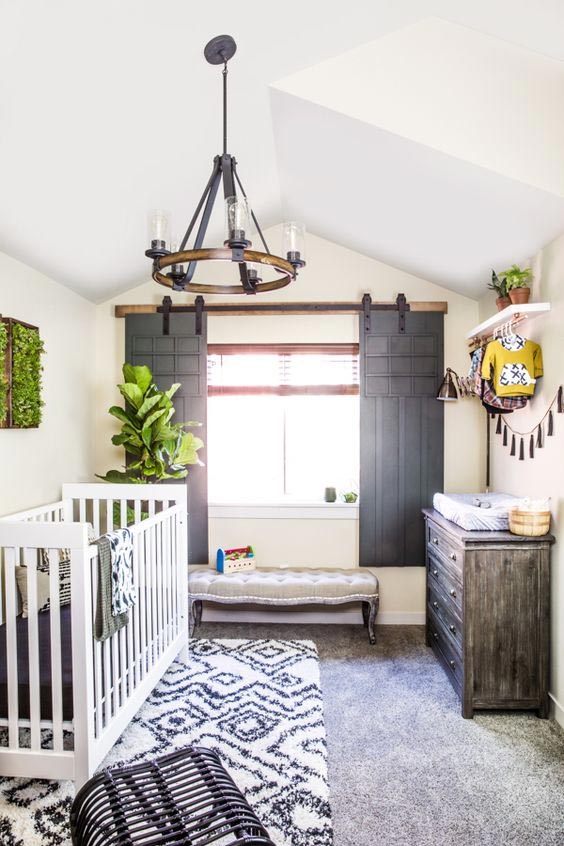 Cali Cool Nursery
White walls, huge window, open space, bright wooden floor and crib – that must be California Cool (in a newborn edition)! Rattan accessories introduce a hang loose, summer vibe, while the simple, green wreath imbues the room with freshness. The only thing missing is a surfing board but the little one will still have time to add that to the décor 😉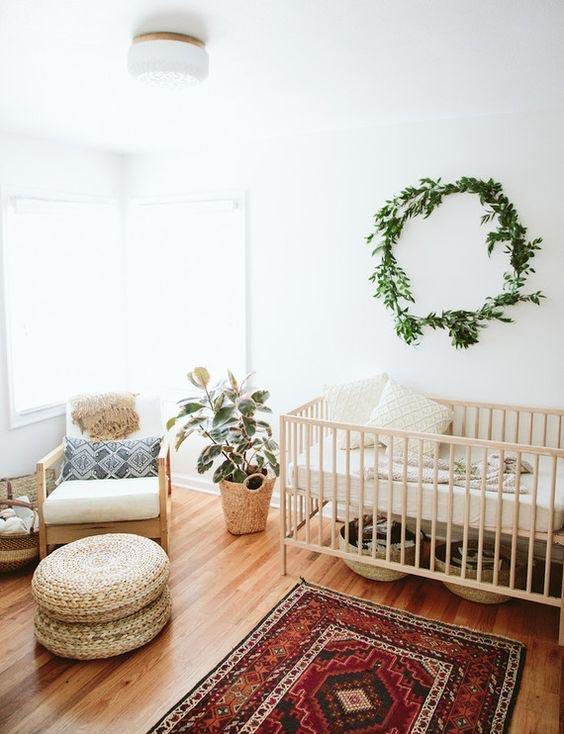 Fairy Wood Nursery
The vintage crib or the enchanting backdrop – we simply can't decide what we love more! Although maintained in a dim color palette, the Foret Noire wallpaper designed by Nathalie Lete creates a welcoming and magical ambience. Something for a future wizard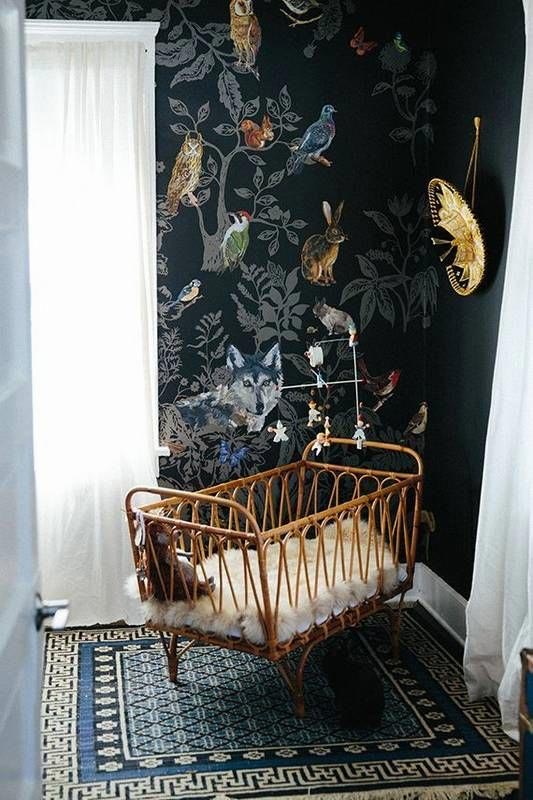 Dreamy DIY Nursery
Starry night on the wall, warmth in the heart – this truly fantastic nursery shows how much can be achieved with little resources and a bit of effort. The way the moon lamp is incorporated into the hand-painted setting is both simple and ingenious. We also appreciate the round rug which corresponds with the lamp and creates a geometric stir. In such a bedroom, all your child's dreams will surely come true.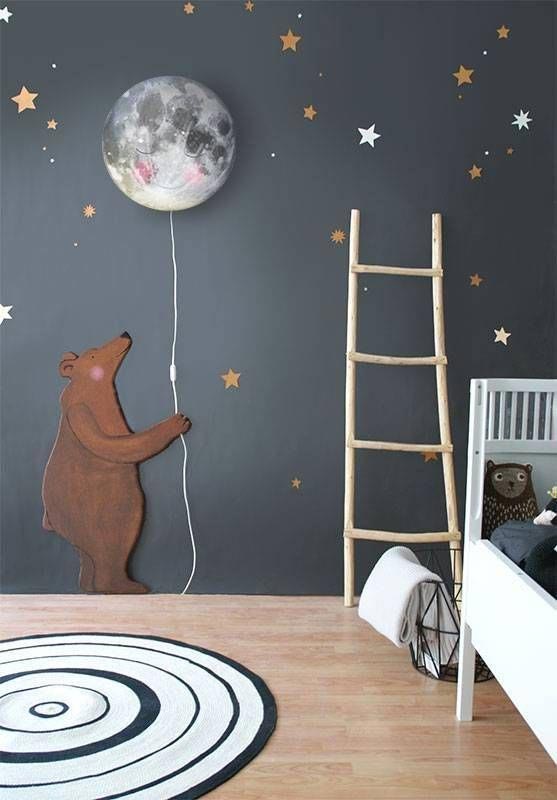 For more inspirations, take a peek at Doris Leslie Blau website – we are always at your disposal. And if by any chance you are visiting the capital, step into The Washington Design Center, 1099 14th Street N.W. Washington, D.C. 20005, to see our showroom. You can also give us a call at 202-808-9361.