This article originally appeared in the February 2015 issue of the Houston Lifestyles and Homes
DORIS LESLIE BLAU

This Swedish pile Rya rug by Ingrid Hollman Knafve is an understated delight. Often we think of fall colors as bold and bright, but the muted earthiness of this mid-centruy piece (produced circa 1950) would go perfectly with an organic modern interior. dorisleslieblau.com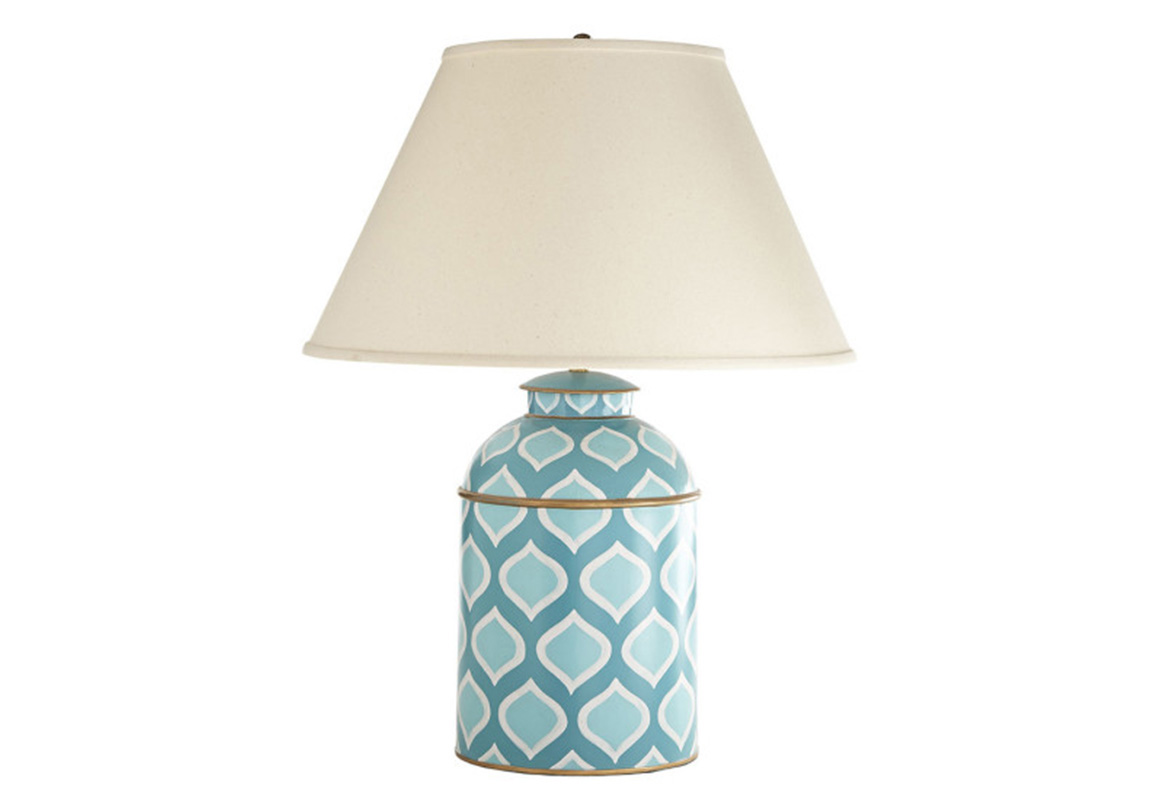 PERSEPOLIS CADDY LAMP FROM WISTERIA

Reminiscent of rainy April days–when the sun is likely to be out during a downpour–this modern, handpainted lamp base is a lighthearted yet sophisticated addition to a living room or bedroom. The iron base is modeled from antique British Indian tea caddies, breathing new life into an old tradition. This showstopper looks great on simple, plain surfaces like an oak side table.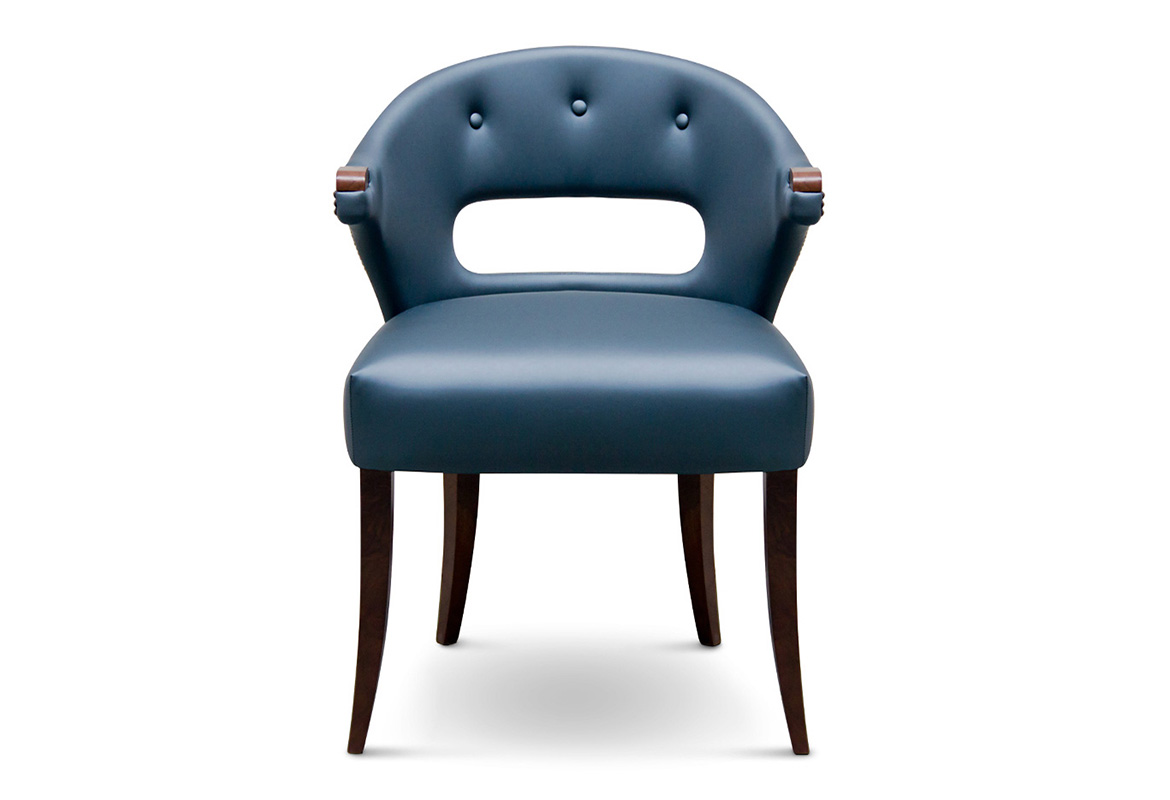 BRABBU

Nanook is the master of bears, the one who decides the luck of the hunters in the Arctic regions. This dining chair blends the beauty and grandiosity of this animal through the robust body covered by blue satin cotton. brabbu.com.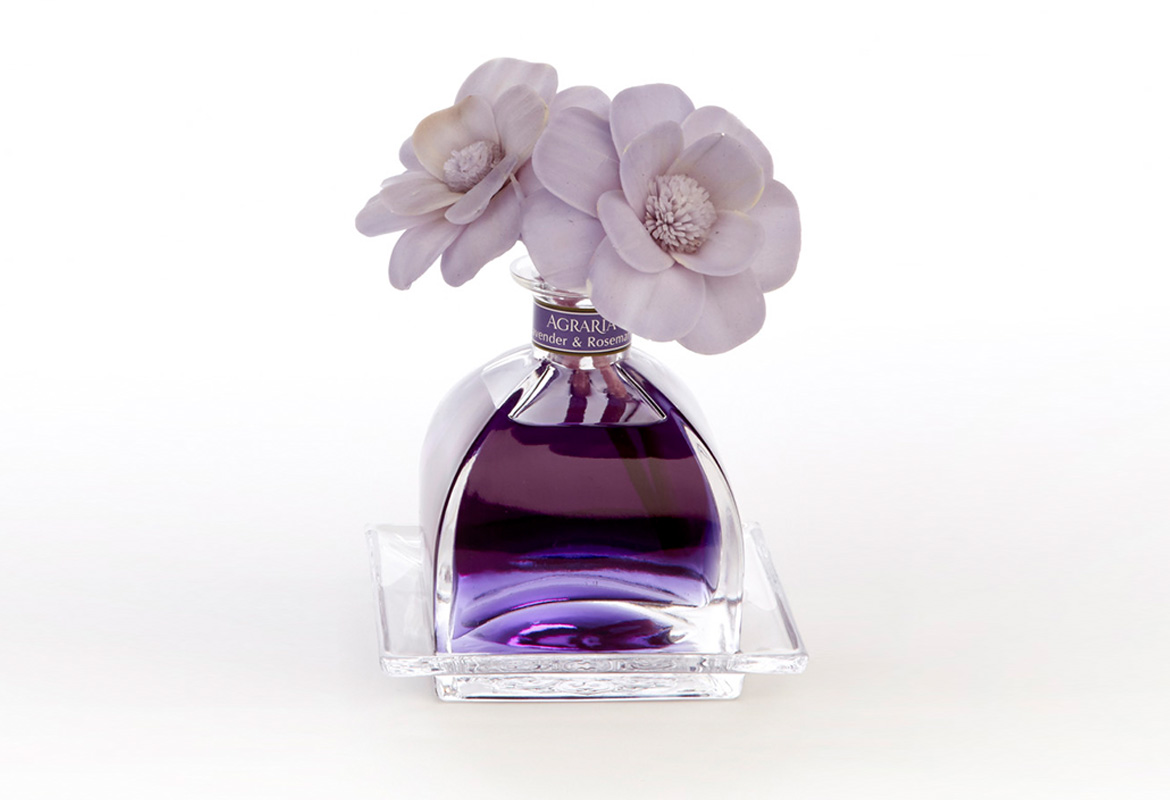 AGRARIA AIRESSENCE™

The next generation of AirEssence™ now diffuses through sola flowers– made one at a time–by skilled artisans using the dried peel of the tapioca plant that is sewn onto a cotton wick. In keeping with the Agraria definition of "from the earth", sola flowers–also referred to as balsa wood flowers–are a natural material and environmentally friendly. agrariahome.com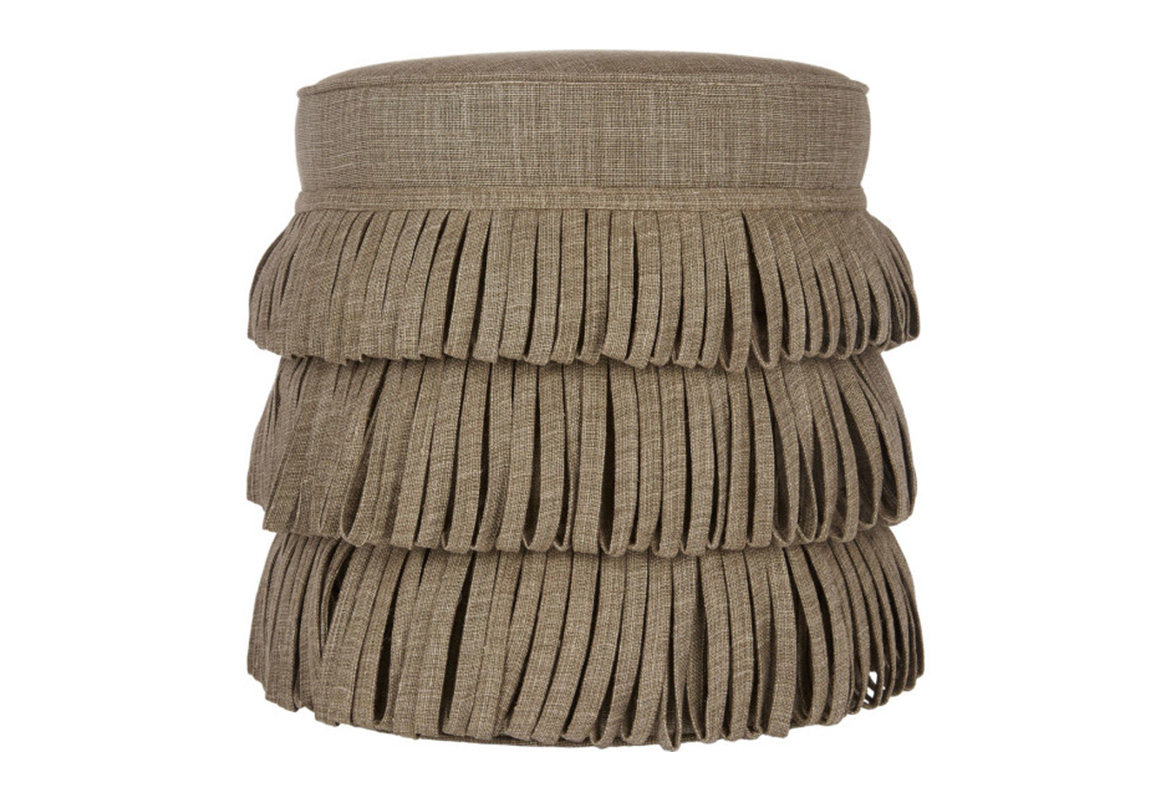 V RUGS & HOME

The linen canvas Rita Ottoman is styled with three layers of looped fringe. Manufactured by Atelier Fornasetti, the ottoman measures approximately 17 inches in diameter and has protective feet at the base and a wood frame. Available in Coffee (light brown). Made in Italy.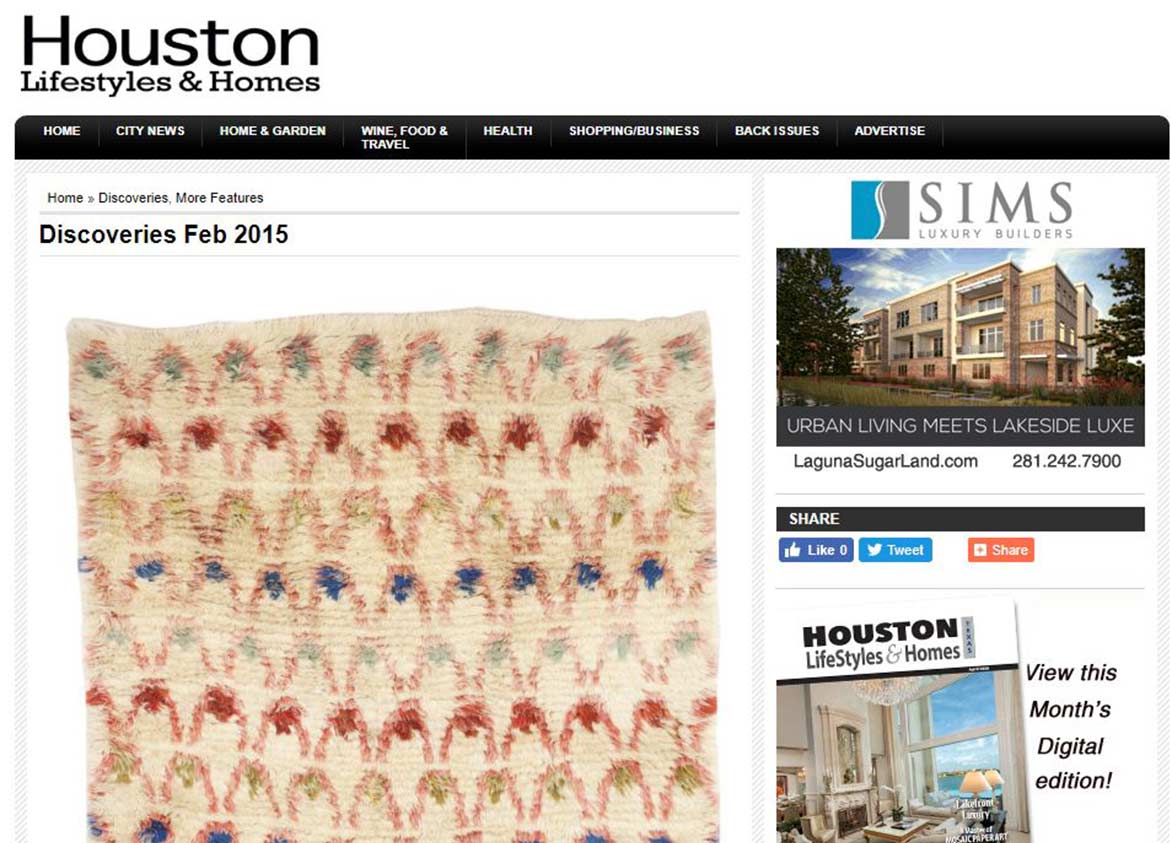 This article originally appeared in the February 2015 issue of the Houston Lifestyles and Homes