This article originally appeared in the October 2014 issue of Elle Decor
Every living room needs a rug, and the best living rooms deserve something better: A beautiful vintage, handmade rug, one that brings not just texture and color but also a powerful sense of history. Beautiful rugs should be created slowly, each intricate pattern designed and woven by artisans, but many of today's mass-produced offerings forego that process for a quicker,er product. But that doesn't have to be the case—and the collectors and carpet experts at ABC Carpet & Home and Doris Leslie Blau have travelled across the globe to develop an exclusive collection of 24 one-of-a-kind rugs, sourced from Morocco, East Turkestan, Persia, China, France, North Africa, Russia, Sweden, Mongolia, Iran, India, and the USA. They ultimately hope to encourage buyers to more deeply consider the tradition and creation of their home's rugs—and to foster a tradition of handmade rugs that they worry is petering out.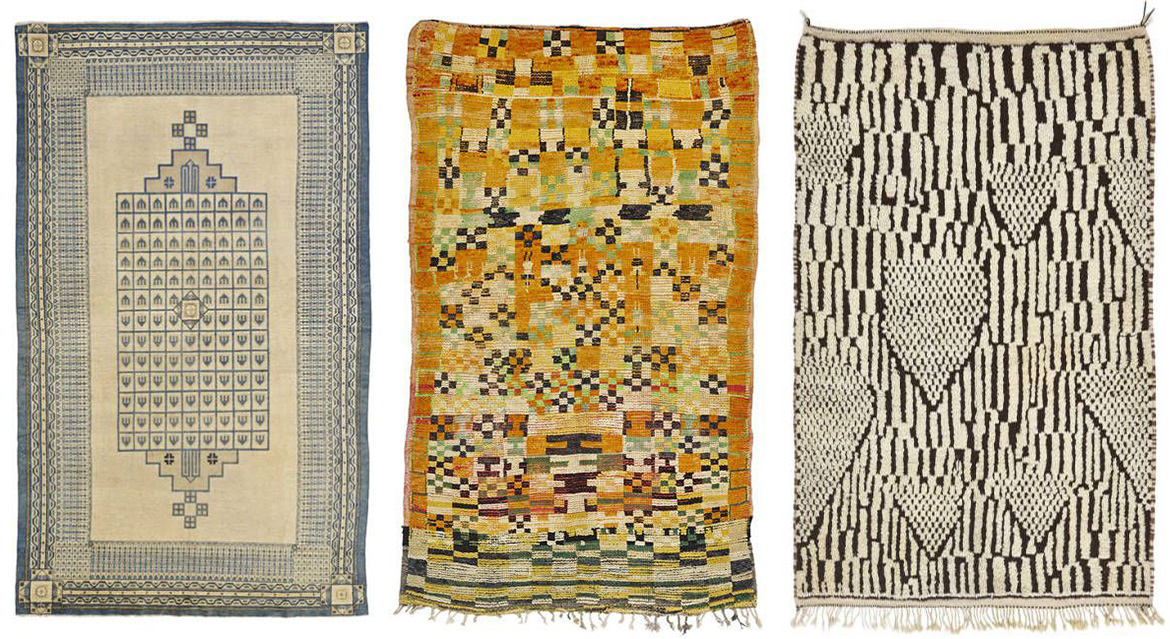 "Through this collection, we are uncovering beauty that lies in the unexpected by drawing attention to rare one-of-kind antique & vintage rugs recognized for their unconventional design characteristics," says Graham Head, the Vice Chairman of ABC Carpet & Home, who worked alongside Doris Leslie Blau owner Nader Bolour to source the collection. And one only needs to peek inside their lookbook to understand: Each rug is carefully woven and beautifully designed, textural and architectural without being obtrusive. "We hope that a new generation of collectors will see value in their uniqueness and be inspired by their distinct narratives," he says.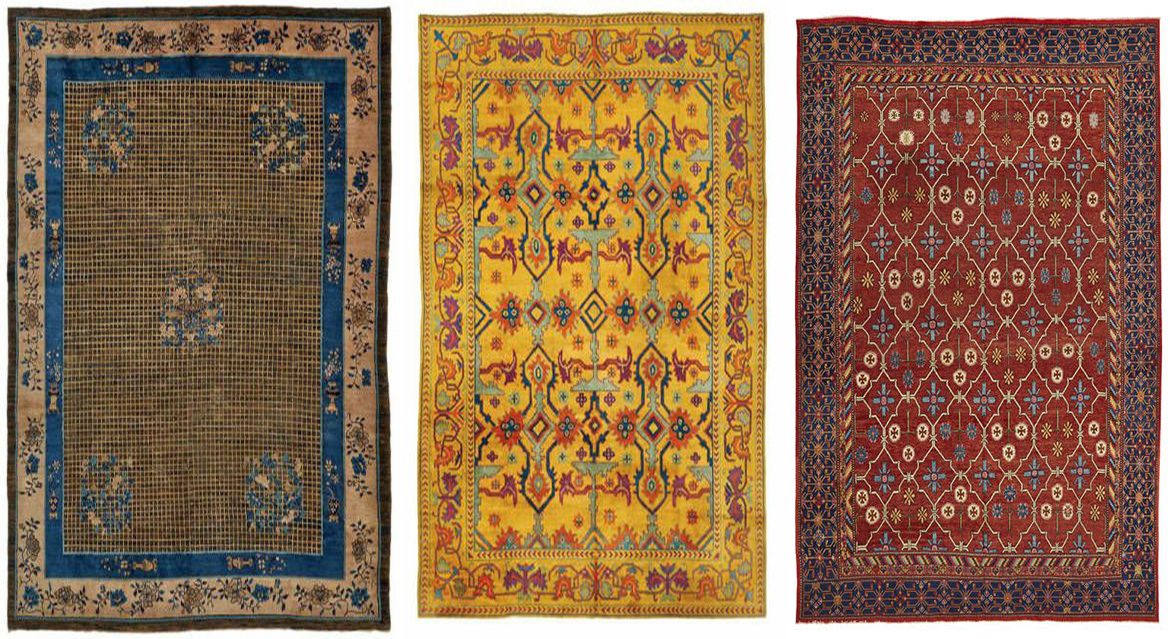 We love this blue-and-tan Chinese wool rug, most likely inspired by a 16th century Persian botanical garden. Like the collection at large, it "transcends time to take on a modern presence that is very 21st century, almost as if they were made today," says Bolour. Yes, it would be at home in a ancient palace, but it would also make sense in a modern white-and-hardwood foyer—not to mention bring beauty and history to any home.
Head and Nader's collection will be on display at ABC Carpet & Home at 888 Broadway, New York, NY, through November 2nd. They are also available for purchase, with prices ranging from $5,000 to $65,000.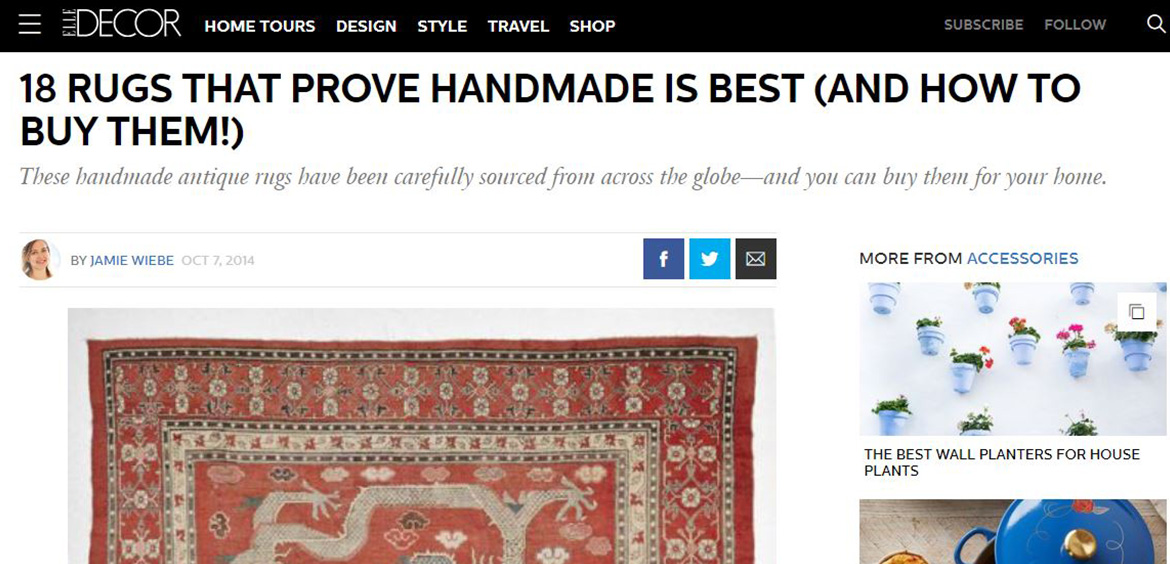 This article originally appeared in the October 2014 issue of Elle Decor.