The Diversity of Modern Area Rugs and Contemporary Area Rugs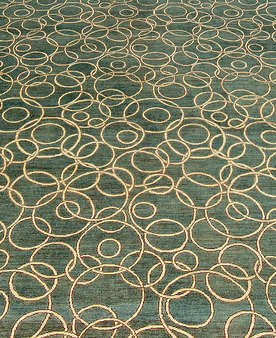 One of the strongest sides of modern area rugs is their diversity. The demand for originality is constantly growing. Thus, carpet designers have to work endlessly to deliver the best and most original products. As a result, the market is full of wonderful floor coverings. They are ready to cater for the needs of the most demanding customers. Compared to antique area rugs, their contemporary counterparts offer more flexibility. This is why we've decided to introduce you to some of the most popular types of modern area rugs.
Modern Area Rugs and Contemporary Rugs as Cultural Connectors
Various trends in rugs change as fast as those in fashion. Right now, Moroccan carpets are in vogue. Thus, it won't come as a surprise that a significant number of modern area rugs appears in this particular style. What does it mean? Well, Moroccan rugs have both luxurious, shaggy piles and chic tribal patterns. Modern area rugs often copy those traditional designs.
However, many manufacturers decide to experiment. For instance, once they switched from high-pile to flat-weave in Beni Ourain rugs. This met with mixed reactions from the general public. On the one hand, flat-weaves are a very practical choice. On the other hand, people don't want copies – they want authentic Moroccan products. Despite occasional failures, manufacturers of modern area rugs continue to explore. Modern area rugs experiment with sizes, shapes, designs and materials. They form an entirely new category of carpets which is a fabulous merger of past and present.
Modern Are Rugs Inspired by Traditional Craft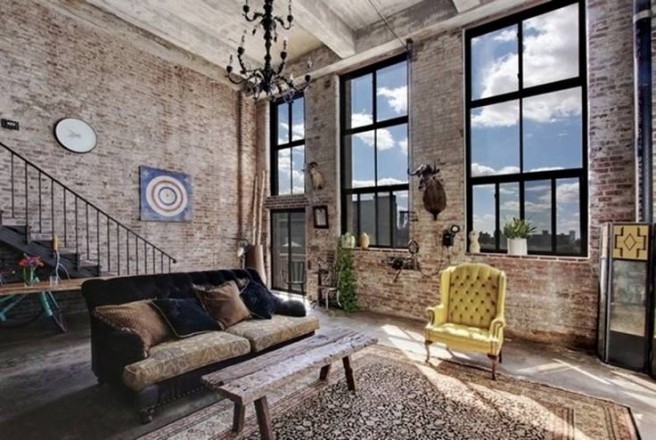 Oriental rugs and Persian carpets have always been a great source of inspiration for designers all over the world. Modern area rugs very often recreate great antique patterns. It is a fantastic way to give your interior some of the elegant vibe of antique carpets but with a fresh approach and/or a modern twist. Maybe you want Persian Tabriz rugs, Indian Amritsar rugs, Indian dhurrie rugs, Overdyed rugs or hand-tufted rugs? You can find any classic style within contemporary area rugs. Whatever your choice will be, you won't feel disappointed! We invite you to browse through our section of modern area rugs and pick one that will be perfect for your household.
Abstract Patterns of Modern Area Rugs
Abstract patterns on modern area rugs are not something unusual. This kind of floor coverings takes up a lot of space so it is a smart move to make them as decorative as possible. Aces of contemporary design let their imagination run wild to create bold patterns. This, of course, might pose some serious problems for inexperienced decorators. However the challenge is absolutely worth undertaking. Modern area rugs' makers take inspiration from the renowned expressionist and abstract painters. This includes names such as Picasso, Van Gogh, Kandinsky or Pollock. Proximity to high art makes modern area rugs present day masterpieces. They are ready to enrich any décor to the same extent as a painting or sculpture.
The Importance of Buying Modern Area Rugs and Custom Area Rugs From a Reliable Source
Just as in the case of antique rugs, the purchase of the right custom area rug or modern area rug requires a trusted dealer. Why is that so? In today's world we experience poor quality, synthetic, machine-produced goods. This sadly refers not only to carpets but most objects that surround us. The main goal of large syndicates and chain stores is to sell cheap, much and fast. Such approach makes fools of us as customers. Constantly changing fashions artificially create a demand, forcing us to buy even more. It results in low durability and thus, quick wearing out of objects. Moreover, it harms the natural environment with growing pollution and increasing greenhouse effect. To stop that, we should become more conscious as consumers and cautiously pick what to invest our money in.
Making of Supreme Modern Area Rugs and Custom Area Rugs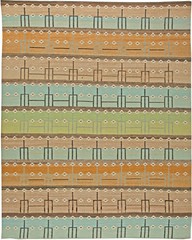 Contemporary area rugs from a reliable source have a lot in common with antique rugs. The finest modern area rugs and custom area rugs provided by Doris Leslie Blau are hand-knotted of natural threads only. The weaving itself is in accordance with traditional, centuries-old techniques by skilled artisans. This ensures durability and uniqueness of every contemporary area rug that comes off the looms. The dyes, along with materials, are solely natural. Again, someone might wonder why is that important. We hurry with the explanation.
At about the mid-19th century, a German scientists developed synthetic, chemically-based dyes. They involved far less time and labor than vegetable-derived colors. However, these dyes soon proved to be fugitive on exposure to light, or when washed. This caused the production of many carpets with faded colors or ugly dye runs from routine cleaning. Later, artificial dyes became much better – they came in stronger, more saturated and uniform shades.
Sadly, this brought about the loss of the lovely variegated color effects. Abrasion was more common with less controllable vegetable dyes. Such nuances lent a great deal of character and charm to vintage carpets. Moreover, the machine-spun wool with improved chemical-based dyes give an extremely homogenous look of modern area rugs. That makes the effect of light on the surface of the carpets far less lively and rich. This is why at DLB we believe in the long-established, natural ways of weaving rugs. Only such thorough making may guarantee that that your dream custom area rug or modern area rug will be one-of-a-kind. If properly cared for, it will serve you and your family for generations without any signs of wear or blemish.
The Freedom of Choice in Custom Area Rugs Provided by DLB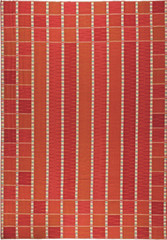 The process of creating custom area rugs at DLB is tailored to individual needs of a customer to provide the desired effect. You may adjust the size, shape and design of your custom area rug to make it fully match your expectations. Have you defined your dream bespoke modern area rug? You are free to browse our wide selection of ready-made designs inspired with the greatest classics of antiquity or pick a project created by one of the world's top designers. You are more than welcome to propose your own individual vision. Either way, we will do our best to fully meet your expectations. Our beloved customers may count on our advice and expertise during all the stages of shaping their perfect custom area rugs.
Doris Leslie Blau as a Trusted Purveyor of Custom Area Rugs and Modern Area Rugs
If you desire modern area rugs/ contemporary area rugs or custom area rugs in NYC or other parts of the globe, don't hesitate to contact us. We ensure the best possible customer service followed by free or low-cost shipment, depending on your location. We take time and care while preparing every single package for domestic and international delivery. . For further information, ask our consultants: call (212) 752-7623 for custom area rugs as well as modern area rugs, and (212) 586-5511 for vintage and antique carpets. In all carpet categories, Doris Leslie Blau's webpage offers you the ultimate shopping experience, allowing to filter through every carpet in our possession using criteria such as size, color, origins and age.
An Exceptional Collection of Modern Area Rugs for Sale