Knowledge Under Foot, Connie Lee of Doris Leslie Blau.
In a recent blog post by CJ Dellatore, he discusses the arduous task of living in a digital world while maintaining exemplary customer service, but with DLB's very own Ms. Connie Lee, the task seems effortless. Connie is presented as knowledgeable and passionate and puts even the toughest customer at ease. Not only has she sustained superb customer service but has also delved into the wonderful world of social media where she has made her online presence widely known and well respected.
Three of DLB's rugs were featured in the piece, they include: an antique Indian rug circa 1900, a mid-century vintage Swedish rug designed by Barbro Nilsson in 1957 and lastly, a new rug "Ripple Pearl." Dellatore concludes the piece by stating that computer images of DLB's rugs do not do them justice and therefore, suggests a lecture in the showroom.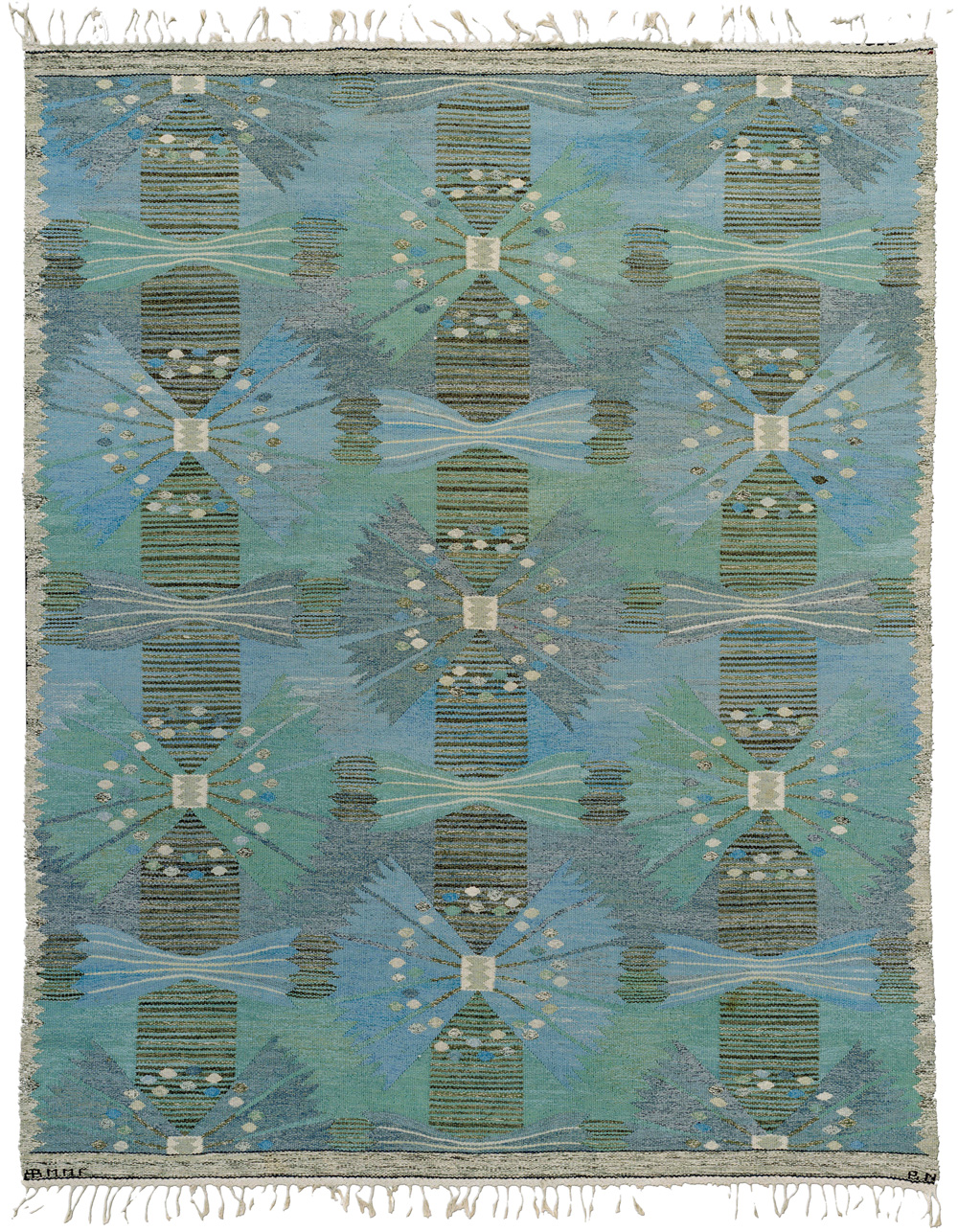 Read the original blog post "Knowledge Under Foot"
———————————
CJ Dellatore is an accomplished designer and blogger. He is currently designing fabrics for the expansion of CJ Dellatore Textile, while continuing to collaborate with architects and designers to help realize their concepts in fabric. He also has his own blog, cjdellatore.com, which gives him the opportunity to expand his access to great design, and engage in conversations about design, all while sharing the entire process with readers.