Every holiday celebration includes a special breakfast, luncheon or dinner and the dining table serves as the center of attention. Setting a beautiful holiday table can seem a daunting task but really is just a matter of planning and doing each step in order. No matter which occasion is on the social horizon, here are some tips for setting the perfect table for a tasteful and elegant Easter holiday meal.
1. Do The Math
Allow sufficient room at the table for the number of guests. The recommendation is at least 24 inches for each place setting. Leave extra room for guests with disabilities who may need to use a wheelchair or have difficulty getting up from the table. 
Images via Pinterest, mythirtyspot.com
2. Underfoot and Under the Table
Consider putting an area rug under the dining table. There are several good reasons to do so: to add color and pattern to the room décor, to aid in sound absorption, and to create a super inviting, warm atmosphere. The majority of antique rugs is distinguished by a soft and comfy pile that will encourage your guests to take their shoes off and really feel at home. However, if you're not sure about putting a precious antique under the dining table, go with custom or vintage rugs. A Moroccan Beni Ourain carpet or a Scandinavian Rya will not only enchant with its excellent appearance and pleasant shagginess but it can also be acquired in a more accessible price.
Image via carlaaston.com, Vintage Scandinavian Rug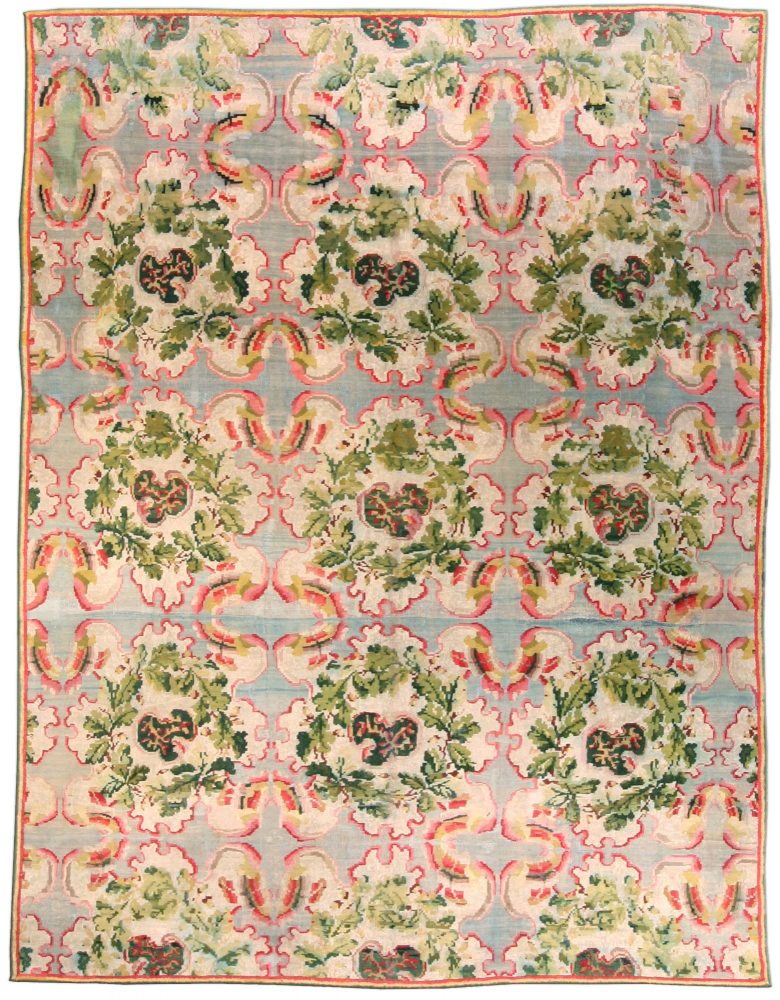 3. The Dish on Dishes
The color and design of the china you use should enhance the presentation of the food as well as cohere with the holiday decor. Further, the dishes on your holiday table should be appropriate for the occasion and the meal. No salad? Leave the salad plates in the cupboard. It is not necessary to have a different style of wine glass for red and white wine; universal wine glasses are fine for all wines except sparkling wines, which should be served in fluted glasses.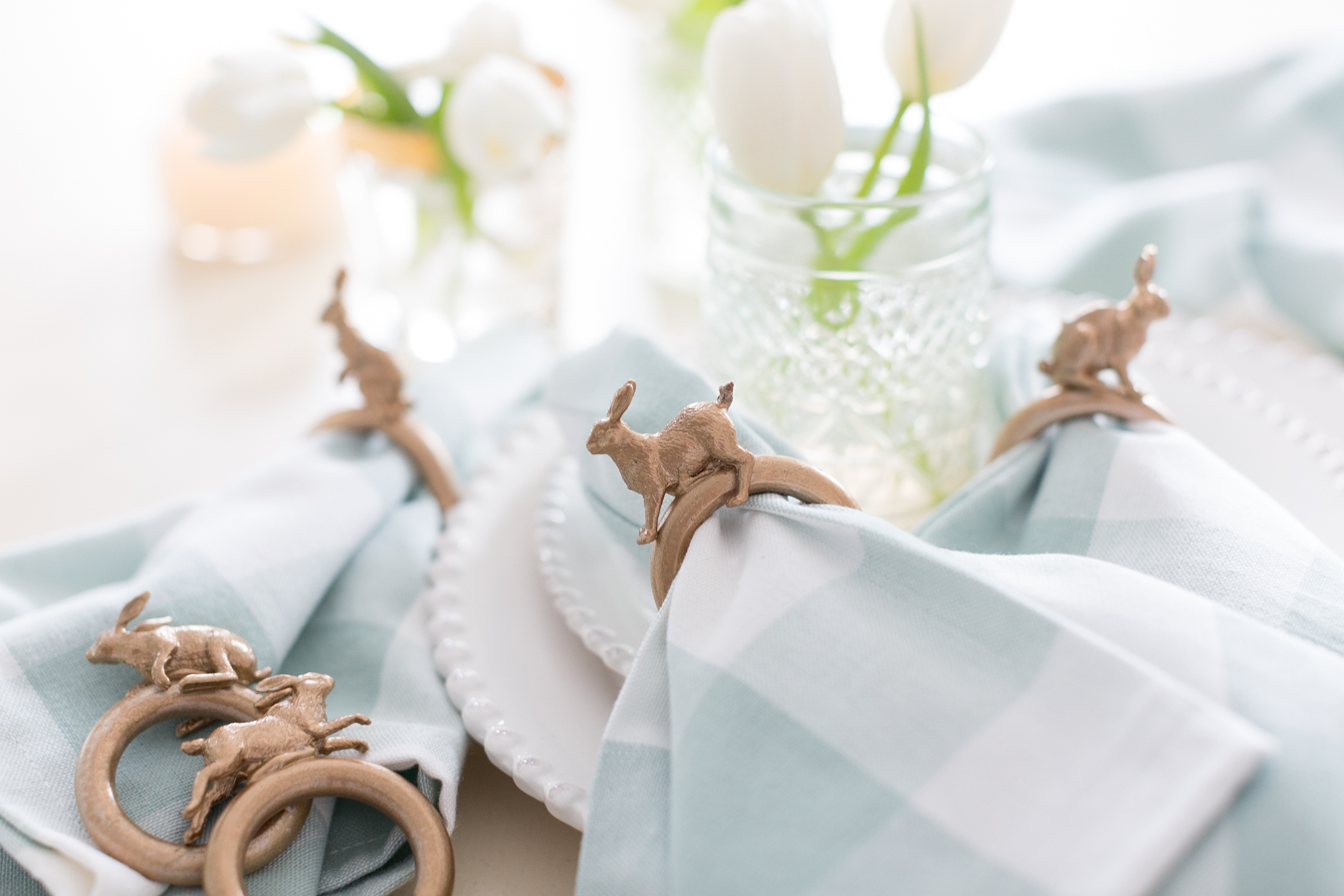 Easter is a time filled with symbolism, so don't forget to put that to good use while arranging the dishes on your table. Easter eggs with the ombre effect, a wreath of wildflowers or catkin twigs may wait along with the cutlery for the celebrations to start over the starter plate. It is a lovely accent which shows that you care for your guests' aesthetic experience no less than for their palatal delights.
Images: Julie Blanner, savethedatemagazine.co.uk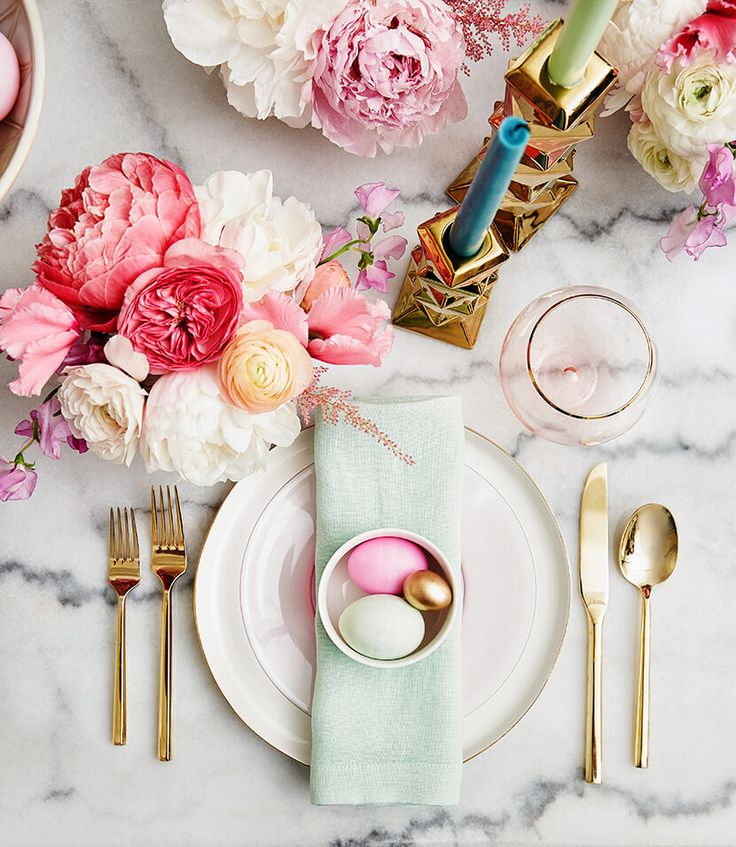 4. Tablescaping For Maximum Effect
Once the dishes have been selected, consider the tabletop décor, usually composed of linens, centerpieces, and accessories such as napkin holders and place cards. Make sure linens are spotless and in good repair. Choose a centerpiece that does not overwhelm the table. Flower arrangements should be scaled low enough so that guests on opposite sides of the table can see each other without neck strain.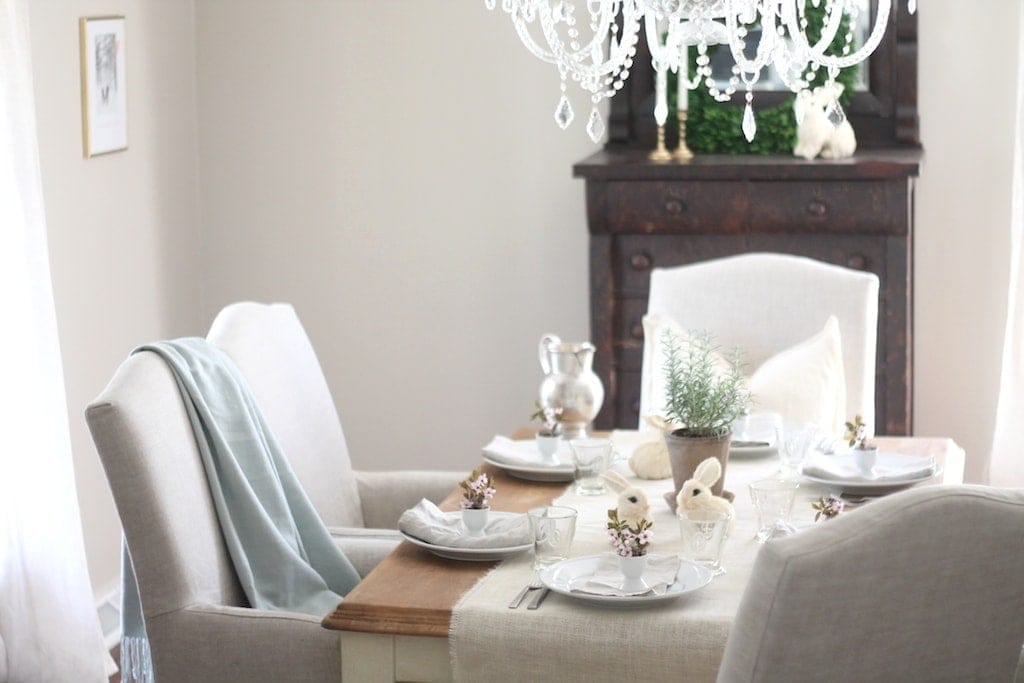 Images via: countryliving.com, styletoday.nl
Consider two or three small arrangements along the center of the table rather than a single large one. Experiment with the table color scheme. Think beyond traditional red and green for Christmas or orange and brown for Thanksgiving. Or stick with the tried-and-true but add an unexpected accent color such as teal, black or silver to shake up a ho-hum color scheme.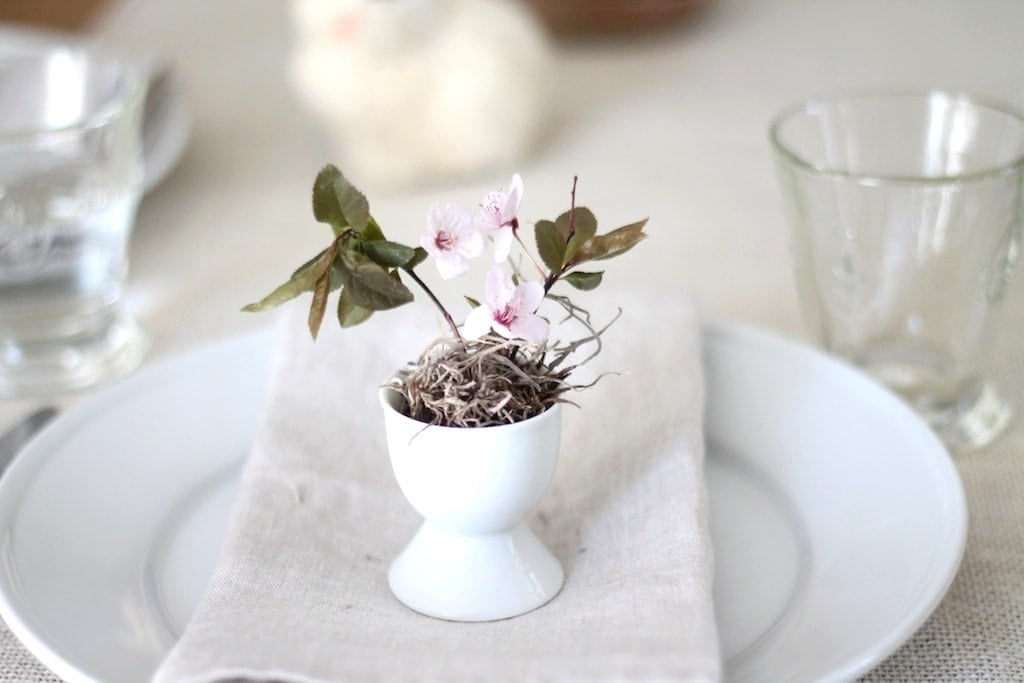 4. Let There Be Light
Candles are lovely and traditional for dinner parties, but by themselves may not provide enough illumination. Guests must be able to see what they are eating. A chandelier over the table will add sparkle and drama. For extra light control, install a rheostat or dimmer switch. However, given that Easter usually starts with a festive breakfast, consider taking the celebration outside! At this time of the year spring usually pampers us with enough sunlight to conduct an outdoor party in comfortable conditions. A warm welcome, food prepared by loving hands and a beautifully designed and set table are all that is needed for a gracious and memorable holiday meal.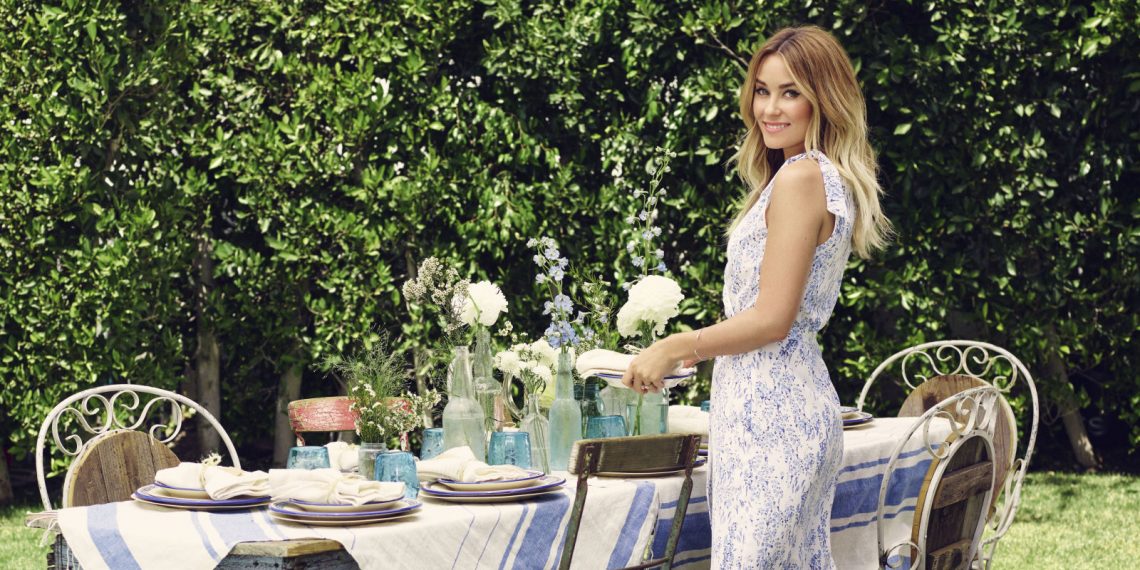 Images via: decoraciondesalas.com, sugarandcloth.com
Jessica Kane is a writer for
Silver Superstore
, the online leader in silver flatware, gifts, replacement pieces and more!