By Jura Koncius, The Washington Post, November 11, 2014
The Washington Design Center is open for business at its new location at 1099 14th St. NW. The 21 elegantly appointed showrooms are freshly stocked with rock crystal chandeliers, hand-knotted Tibetan rugs, sleek sectional sofas and Moorish jacquard fabrics.
This week's ribbon-cutting marks the transformation of three floors of Franklin Court into a regional trade marketplace of high-end home furnishings where interior designers and architects shop. The majority of the design showrooms are refugees from the center's Southwest Washington location, a former warehouse with a shimmering glass addition that opened in 1983 with about 100 wholesale furniture and accessory showrooms. That building is being turned into the Museum of the Bible, scheduled to open in 2017.
The 14th Street center is a new mix of luxury furnishings purveyors.
When the Southwest building was sold, the number of showrooms had dwindled, victims of the economy and mergers in the industry. The bulk of the remaining showrooms searched for a new location and chose Franklin Court with its many windows and proximity to the stylish 14th Street neighborhood of bistros and shops becoming known as the D.C. Design District. When the time came to sign leases, some showrooms combined forces and a few went out of business.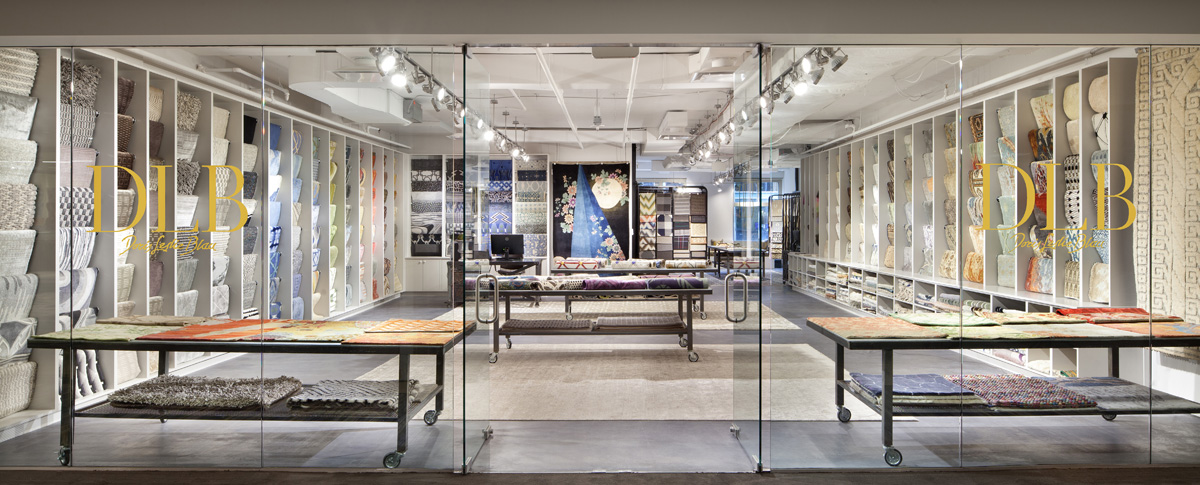 Angelo Donghia moved to Cady's Alley in Georgetown. Several new showrooms — Doris Leslie Blau (antique carpets and custom-designed rugs) and Romo (fabrics and wallcoverings) — joined the group.
"We wanted to be more visible and more accessible," says Ann Lambeth, co-owner of the J. Lambeth & Co. showroom, which represents 16 lines of furniture, five lines of lighting and 28 textile firms. "This was near so many other great places." One of her collections is Niermann Weeks, the Millersville, Md.-based designer of high-end lighting and furniture, whose romantic designs — such as the crystal garlanded "Italian" chandelier ($4,590) — grace sophisticated rooms across the country.
Like those of many design centers, the Washington Design Center's doors continue to crack open a bit wider. In years past, consumers had to be accompanied by a design professional to browse the to-the-trade showrooms. That's no longer true, a consequence of style-conscious Americans who devour decorating information from design blogs and HGTV shows. Showrooms must compete with online brands and retail furniture shops.
Today, you can stop by on your lunch hour and admire the exotic wood dining tables and cast-stone mantels destined for the pages of Architectural Digest. But getting the price for something might take a little work. And you can't just whip out your American Express card and walk out with a gilded mirror. This is still a wholesale operation, and sales are made through professional designers (most showrooms have referrals readily available) who will give you a price. The price a designer quotes to a consumer is determined by his or her business model.
One of the large showrooms belongs to Holly Hunt, who opened her first location in Chicago in 1983. Hunt is known for modern design in furniture, lighting, textiles and rugs. Sofas at her showroom range from about $7,000 to $12,000, according to general manager Anne Kalet. In addition to the Holly Hunt collection, the showroom represents eight other lines of furniture and 18 lines of textiles. The mix includes Stevensville, Md.-based designer David Iatesta's furniture and accessories, and lighting by Washington interior designer José Solis Betancourt.
Robert Nachman is vice president of marketing for the Robert Allen Group, whose showroom represents Robert Allen fabrics ($25 to $70 per yard) and Beacon Hill fabrics ($55 to $225 a yard). "I think the design centers are going through an evolution towards the consumer, and one thing we have been saying [is] it's not to the trade, it's through the trade," Nachman says. "We welcome consumers, and through designers, we will help you find the right way for you to buy the product."
The Washington design community has been coming by to check out the new digs.
"The spaces are much more user-friendly, and I love the wide corridors and better lighting. It looks more like something in New York," says Shazalynn Cavin-Winfrey, owner of SCW Interiors in Alexandria.
"The energy level is just so different. It feels younger and more vibrant," says David Herchik, president of Washington's JDS Designs. "I don't care who shops there, quite honestly. Anything that keeps the industry going is a big plus."
For hours and more information, go to www.designcenterdc.com
Reprinted from The Washington Post.