Custom Rugs and Bespoke Carpets
Introduction to Custom Rugs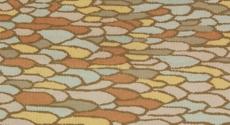 Custom rugs give you unlimited freedom of choice when it comes to their overall appearance. If you seek a floor covering that will seamlessly complement your décor, a custom rug is something to consider. Custom rugs are created specifically to satisfy all customers' expectations. In order to live up to the challenge, custom area rugs have to be tailored individually by a trusted manufacturer.
Here the reputability of the purveyor is a key factor. Why? Any average dealer can come across a magnificent ready-made carpet and re-sell it with profit. However, only very few possess the arcana of rug-weaving that allow to create outstanding custom made rugs.
Advanced techniques, qualitative materials, natural dyes, artistic sensitivity – all these factors contribute to the great custom rugs. At Doris Leslie Blau we pride ourselves in making custom rugs on point. With profound respect for tradition, awareness of the present and eyes turned towards the future, we are able to create the most beautiful and qualitative custom rugs for sale.
People Behind Custom Rugs at Doris Leslie Blau
Wanting to share our far-reaching expertise and sheer affection for textiles, Doris Leslie Blau offers top-notch custom rugs. Each custom carpet is absolutely unique, tailored to the given client's needs with the assistance of our professionals. We are committed to finding new solutions in weaving to make our custom carpets correspond with what is in vogue nowadays. That is, more often than not, a hard nut to crack. Fortunately, thanks to extremely talented people at our company we are in the lead in the field of custom made rugs.
Susan Izsak, a former jewelry designer, knows true art when she sees it. Her close attention to detail, sublime taste, imagination and commitment find reflection in custom rugs by DLB. Susan supervises the creation of our custom area rugs and answers personally for the character and quality of every custom rug. Being not only a respected specialist but also an amazing human being, she made connections with the most renowned manufacturers in the world. That way, Doris Leslie Blau may guarantee that all our rugs meet remarkably high standards set by traditional craftsmanship. Hand-made of the finest materials in accordance with the purchasers' vision, custom rugs are Susan's apple of the eye.
Although many bosses manage "from above", never really touching the heart of the business, Nader Bolour is nothing like it. Having practically been raised on carpets, the president of Doris Leslie Blau actively contributes to the development of custom rugs. His innovativeness, wit, enthusiasm and strive for action are widely known among his employees, contractors and business partners alike who simply can't help but follow his charismatic lead. By sharing his immense knowledge and supervising day-to-day operations, he ensures that no customer leaves the company disappointed. Rugs are Nader's passion rather than occupation and it shows in every inch of every custom made rug by DLB.
Custom Rugs by Doris Leslie Blau
At Doris Leslie Blau we attune ourselves to our clients, not the other way round. We are able to execute all kinds of custom size rugs, from custom area rugs to custom runner rugs. With us, you know that your custom size rug will be trimmed to perfection. Whether these are custom logo rugs, custom printed rugs, custom marine carpets, custom size outdoor rugs or custom rugs for business you require, you'll find them with us. Being dauntless and keen to experiment, we produce our custom carpets from all kind of materials. Custom sisal rugs, custom jute rugs – traditional or state-of-the-art, no material is too big a challenge for us. Only two things qualify as our iron rules – quality and the ultimate satisfaction of the customer.
Individuality of Customized Rugs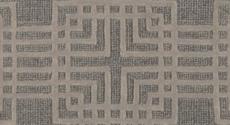 Doris Leslie Blau, acting in the interest of the highest satisfaction of customers looking for bespoke rugs, gives people a unique opportunity to make their own individual statement with a floor covering that is truly their own and truly one of a kind. Known around the world as one of the most elite dealers of antique and vintage carpets, Doris Leslie Blau also offers a wide variety of new designer carpets and rugs fashioned by renowned designers and architects, including Mariette Himes Gomez, Amy Lau, Eskayel, Miles Redd, Bunny Williams, Cullman & Kravis, Carey Maloney & Hermes Mallea of M (Group), Brett Beldock, Buzz Kelly, Gabhan O'Keeffe, Ike Kligerman Barkley, Albert Hadley, Lucca & company, and the very Doris Blau, among many others. Starting from this base, clients can choose colors and/or modify design elements to suit their color story or to incorporate important design elements from other room furnishings or architectural details. Each customized rug by Doris Leslie Blau is individually crafted in order to reflect the deepest needs of our clients and to be the embodiment of their vision. Every bespoke rug is entirely adjusted to the customer's needs and liking in terms of size, shape, material, coloration, style and pattern. Moreover, we provide professional assistance and expertise throughout the entire creative process in order to ensure that the result will meet the expectations of the buyer, and properly fill the room where it is supposed to belong, organizing the space, bringing warmth, and laying the foundation for the overall décor.
Custom and Bespoke Rugs
Despite the astounding variety of Oriental rug designs, as well as antique and vintage rugs in general, finding a perfect carpet may still present a substantial challenge. This is why, Doris Leslie Blau has decided to create a unique and wide bespoke carpet collection, and give out beloved customers a chance to even further approach their dream of the ideal interior. As already mentioned, when designing a customized rugs the client has complete freedom to personalize the rug by changing the color, size, shape, design, material, or weaving technique to suit his or her needs. We have an extensive array of designs that can be customized for bespoke rugs. We work with our customers every step of the way, from creating color-matching dyes to producing samples of the designs. In the process of shaping a truly bespoke carpet, we encourage our clients to collaborate with us as part of our team. Our designers, textile artists and factories will locate the correct fibers and techniques to realize the design patterns of your choice. Chosen with the utmost care, our bespoke artisan rugs are made to celebrate the beauty and integrity of natural materials, and are individually crafted to the highest standards.
Design of Bespoke Rugs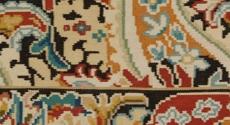 Bespoke rugs can be inspired by traditional rug designs or by relevant works of art but are sometimes executed with a more modern twist, either in design or color palette. We produce bespoke rugs inspired by antique carpets that feature timeless designs drawn from the world's greatest weaving centers, such as Persian Tabriz, Turkish Oushak or Indian Amritsar. We recreate the works of the most acclaimed Modernists working in the first half of the 20th century, like Märta Måås-Fjetterström, Barbro Nilsson, C.F.A. Voysey, Ingrid Dessau, and Paule Leleu, who entirely changed the image of world design. These, and many more, can be custom printed rugs or custom woven and also custom designed rugs. There is almost no limit to what we can achieve with an astute customer who has a vision and is willing to fulfill it. With your input, bespoke rugs produced by Doris Leslie Blau will become your personalized rugs. We stock rugs in various sizes from 7 x 10 to 17 x 27 but we also offer custom size rugs. As the current market leader, we have been a major supplier of bespoke rugs for nearly a decade. Within this segment our main focus has been to offer our clientele the most beautiful and comprehensive selection of unique and eco-friendly rug options. Whether you are in search of an Italian-garden inspired pattern, a twist on an 18th century design, a sophisticated modern design, or a playful interpretation to match a quirky color scheme, we are confident in our ability to find the rug to capture the personality of your room whether you are interested in bespoke round rugs or bespoke Sisal rugs, or anything in between.
Doris Leslie Blau is known for outstanding quality and unique designs. We offer silk, wool, cotton and other natural fibers in various weaves. Custom designed rugs can be produced in cut pile, looped, high & low piles, Moroccans weaves, shaggy textures, and various types of flat woven rugs. Each bespoke rug is individually made by hand in accordance with old and refined weaving techniques by a skilled artisan to ensure that its quality is supreme and matches the high standards set by the generations of Oriental master weavers. By doing so we provide you with top-notch floor coverings that will withstand years of usage without grave signs of wear of damage, and will surely be with your family for generations.
There is no limit to what we offer our clients in pursuit of the perfect foundation for each room. If you can dream it, we can make it a reality.
DLB has an additional showroom (for custom rugs only) at D & D Building | 979 Third Avenue, #625 | New York, NY 10022 | Tel. 212-517-9178
An Exceptional Collection of Customized Rugs & Bespoke Carpet Collection for Sale