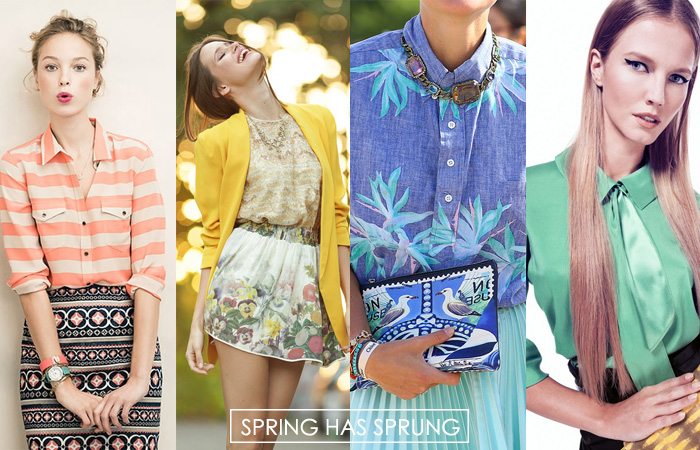 The air is feeling a little more fresh, the skies are looking a little more blue, and the wardrobe is starting to feel a bit too bulky. Is anyone with me?
The reason of course, is that spring is upon us, and change is all around!
It's time to turn in those woolen suit pants for a light weight pencil skirt, people. I am a huge believer that embracing the change in seasons by embracing slight changes in your wardrobe, can boost your self-confidence + give your personal styling woes a big kick in the bottom.
In the same way, a slight change in your home can also work wonders for your inspirational woes. I know from personal experience, that changes in the season effect my home interior just as much as they effect what I choose to wear every morning. I want to move things around, bring in some fresh flowers, add some new accent pillows to my couch, inspired by the beauty happening outside my front door.
Though all these interior updates are amazing and can do a mind/body/soul a great deal of good, nothing can transform a space in your home like a new rug.
So in honor of spring, in honor of change, and in honor of you…
Here are some lovely ideas to incorporate some change into your life this spring.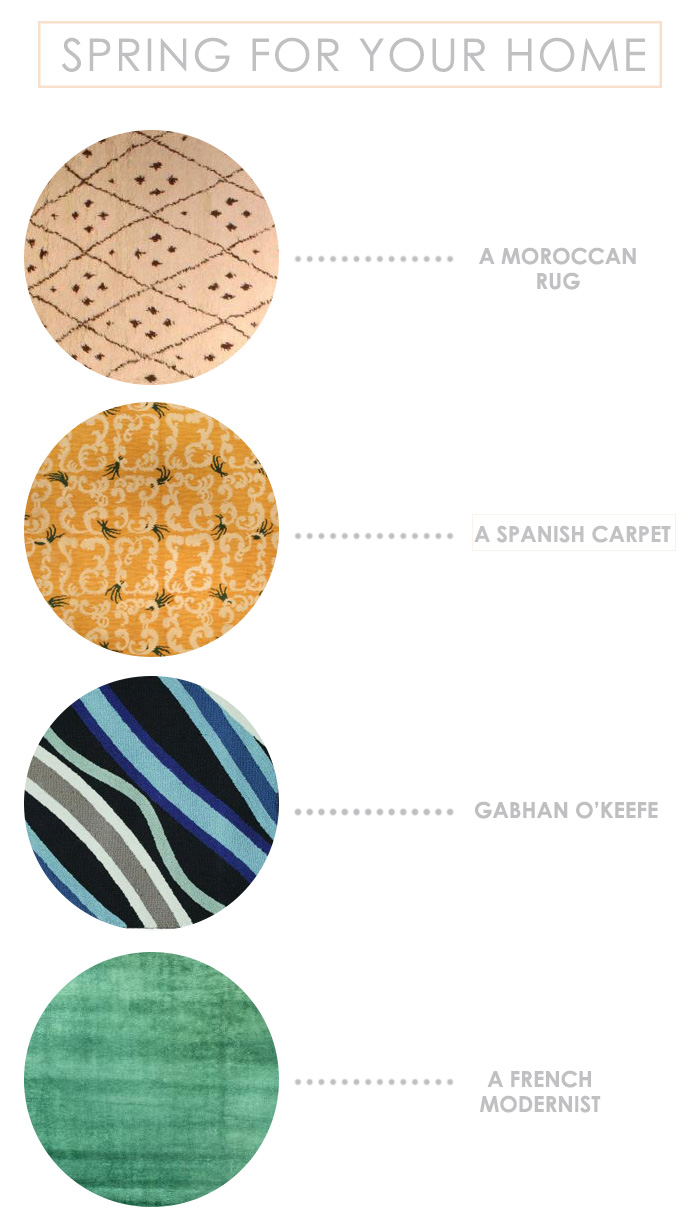 BUY IT:
I hope that you are inspired to change.
Something small or something big.
In my opinion, I think an interior transformation with the help of a Doris Leslie Blau rug is a great place to start.
By: Maddie Richardson of