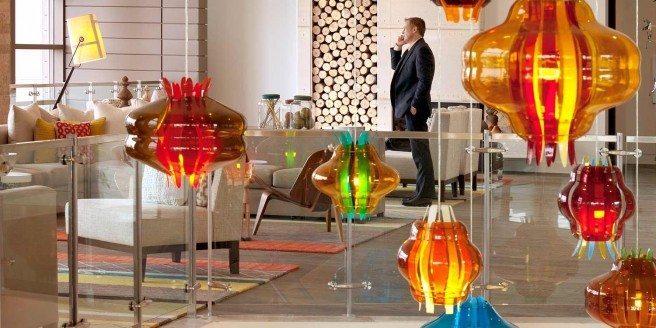 While I may spend this month elbow-deep in sugar cookie dough and feasting my eyes on all the glamorous holiday décor slideshows, I want to take a break from festivity to peek ahead at what's in store for the year ahead. Here are four developing trends we'll be keeping our eye on come January: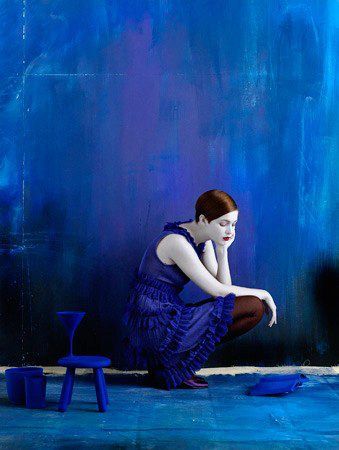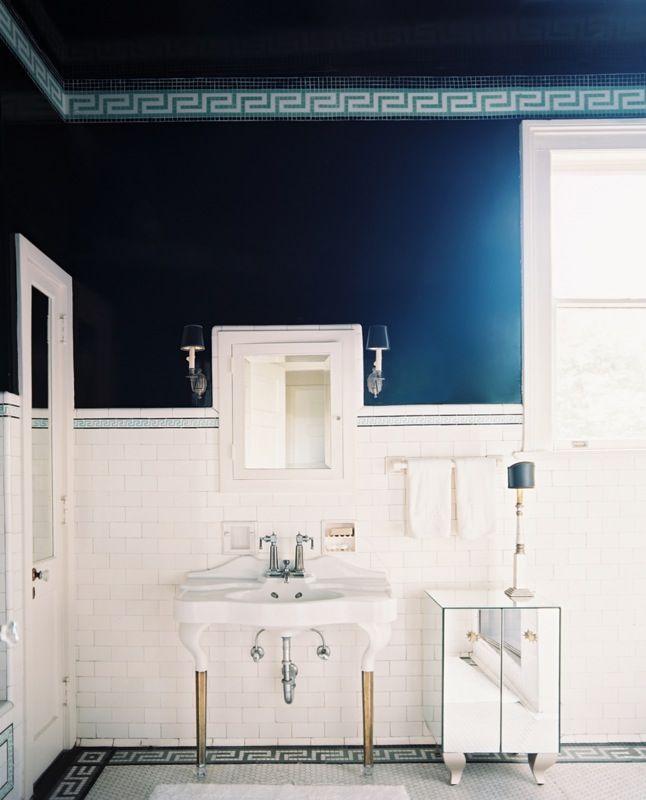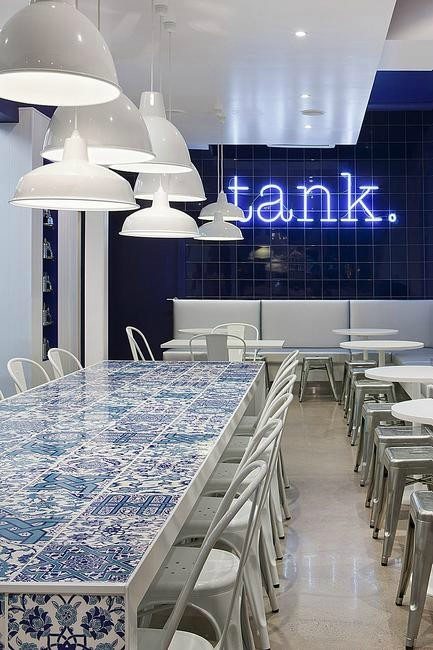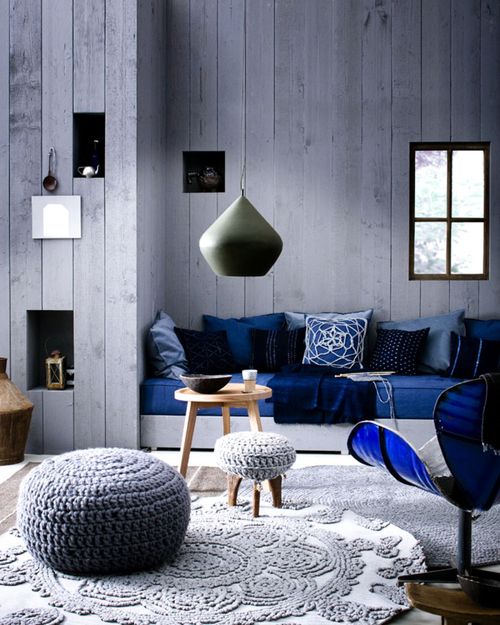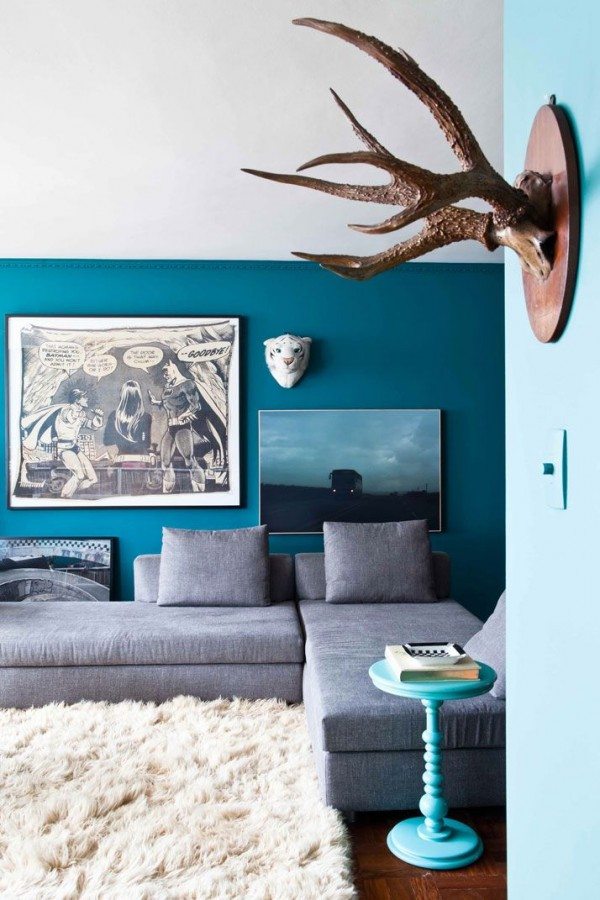 Bring on the Bold Blues
Robert Allen says 2015 will be the year for calypso blue. Others are predicting a deeper jewel tone or ultramarine. Seems safe to bet that a rainbow of ocean and sky shades will course like a rushing river through 2015.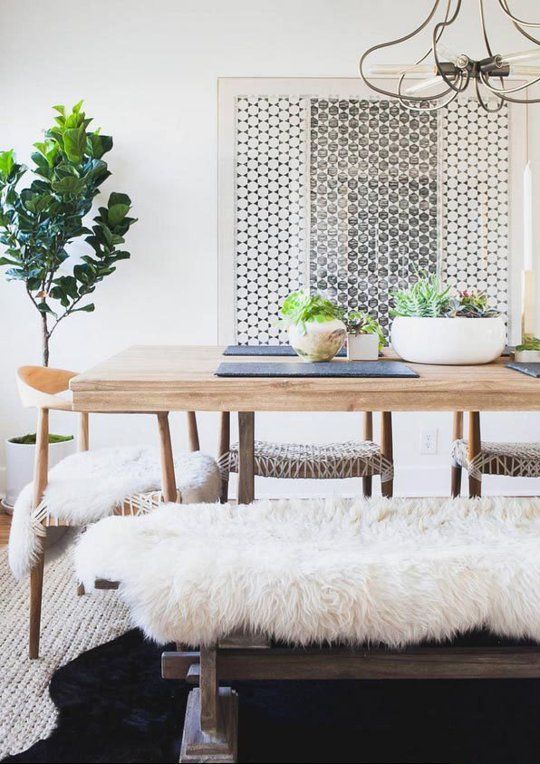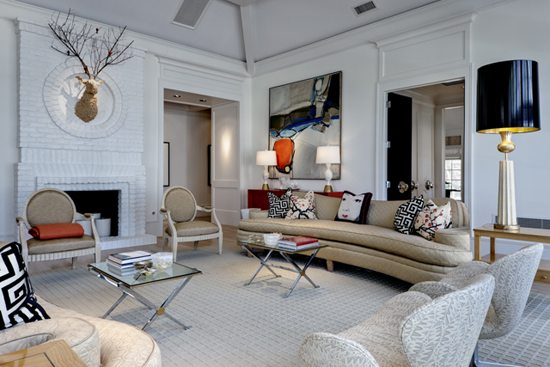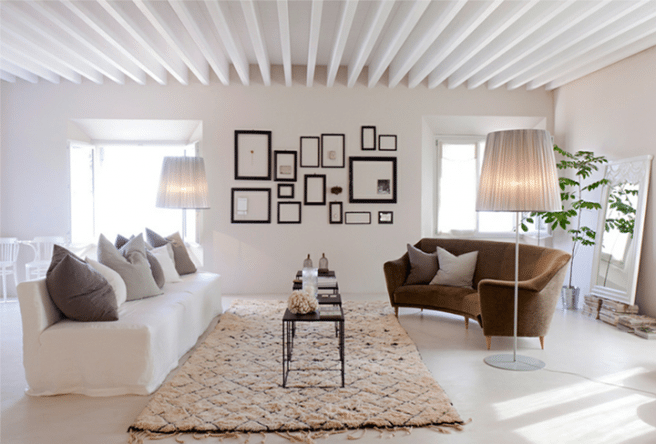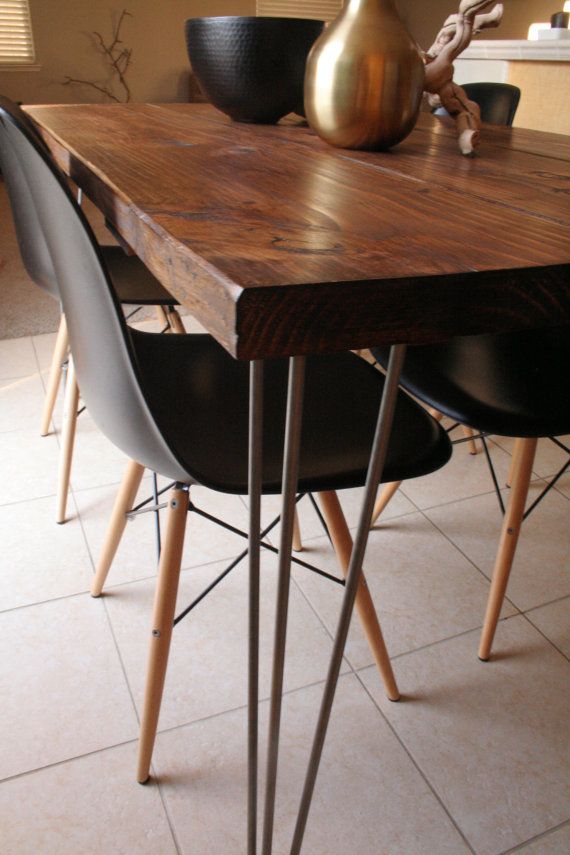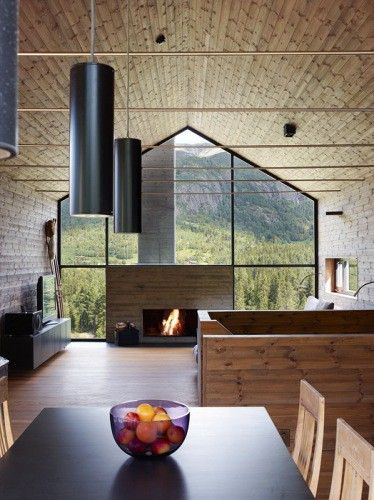 Organic Modernism Grows Roots
This design mode became ubiquitous this year and we expect to see even more of it soon. Exposed structural elements, natural textiles and nods to nature are the perfect offset to our increasingly homogenous urban landscape.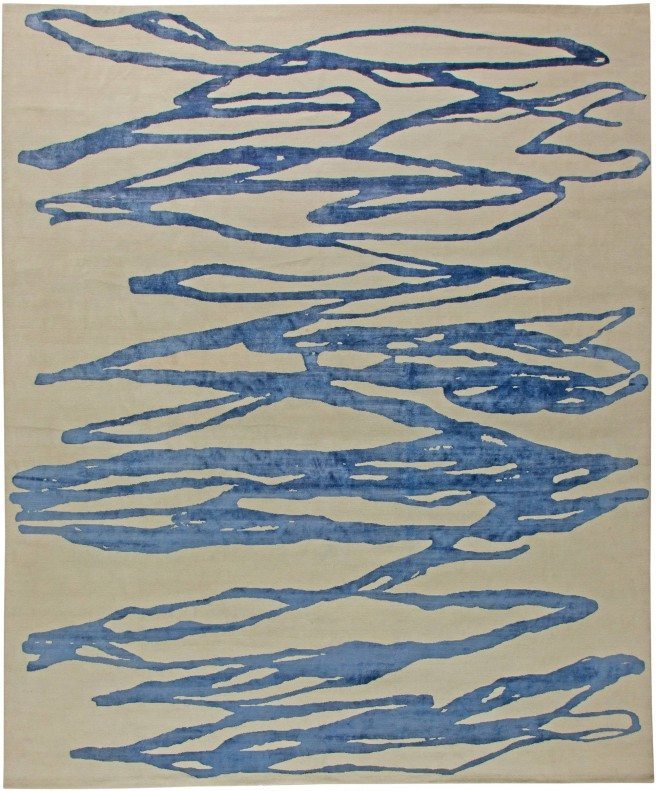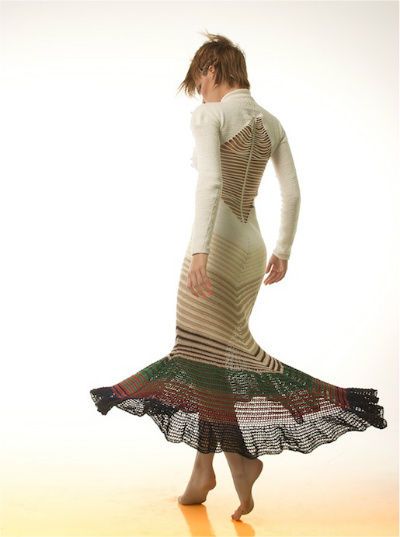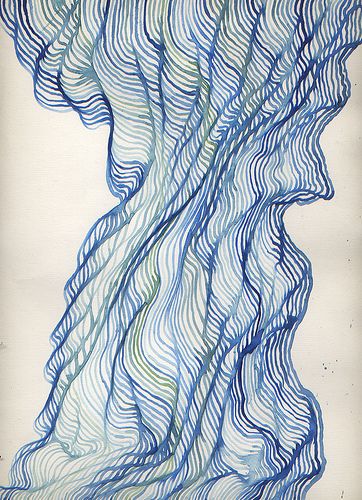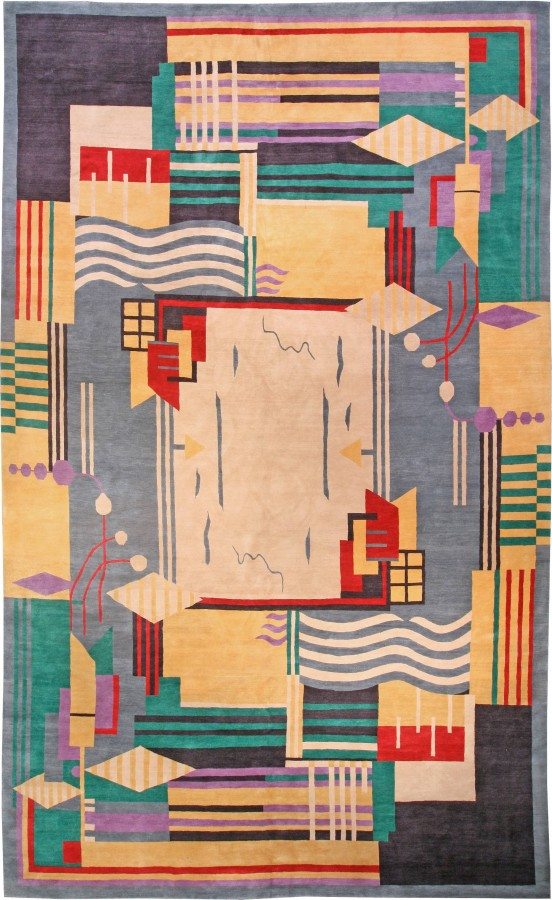 Linear with a Twist
Chevrons and arrows were the stark angles peppering our Pinterest feed in 2014. Expect more fluidity from the line patterns we see next year in textiles and design items. This trend dovetails nicely with organic modernism, a nod to the essential structure of nature and its blessed non-conformity.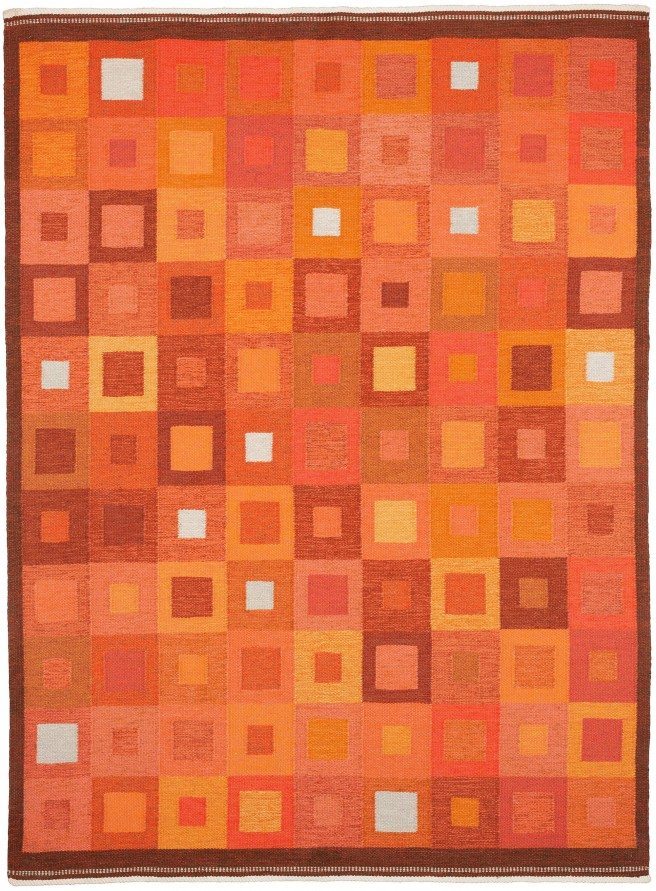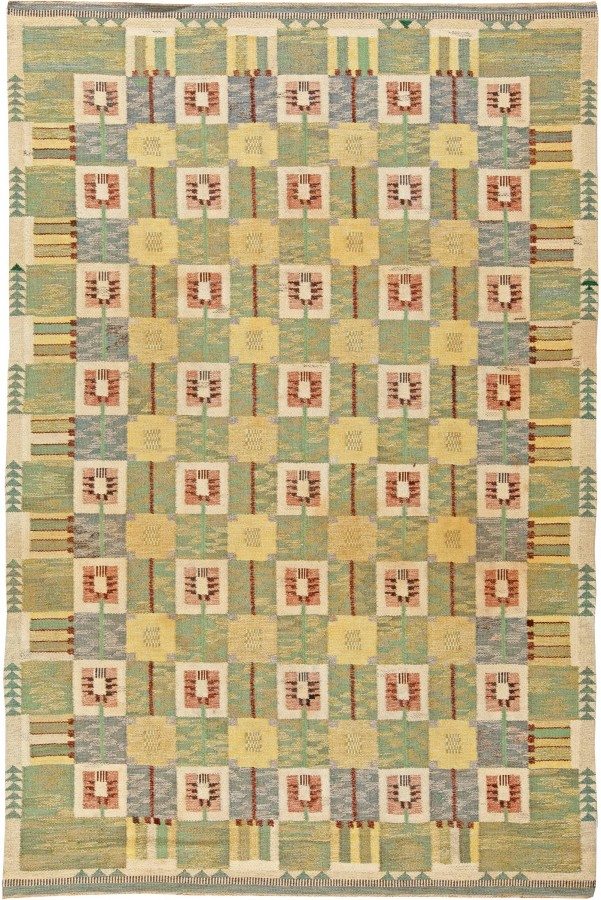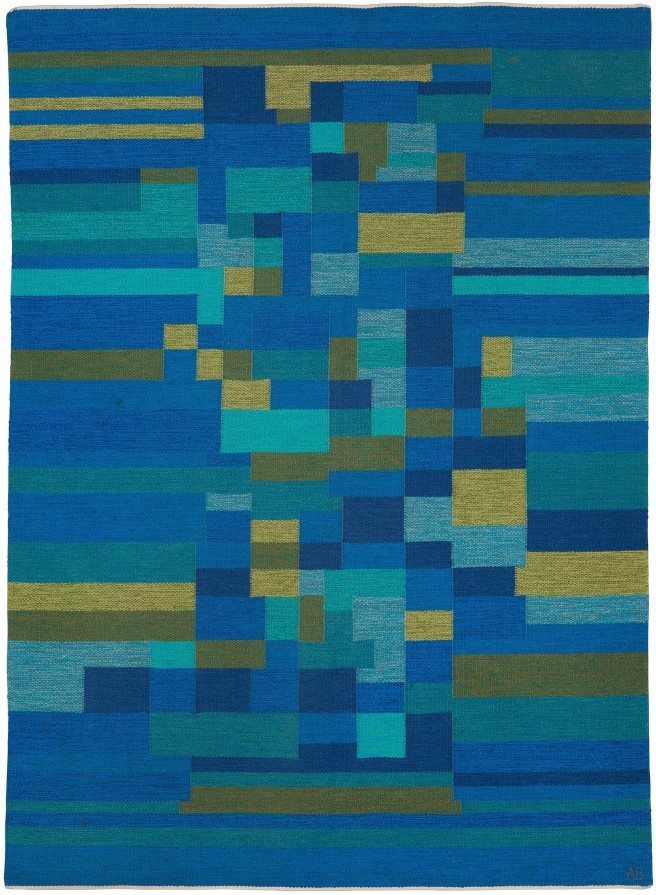 Sweet, Sweet, Swedish Flat Weave
The Mid-Century Modern boom is going strong, and we've been inundated with interest in these lovely textiles. We wrote about it previously here. Patterns and prints have been making a comeback for quite some time now, and vintage modernism endures for its authentic simplicity and inherent optimism. Swedish flat weave rugs are the perfect dual-prong of brightness and energy matched with heritage and timeless design. Investigate our full Scandinavian vintage collection here.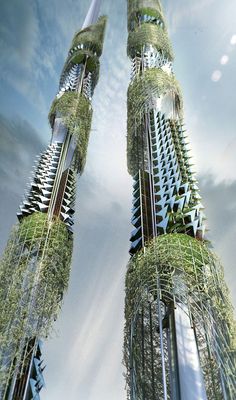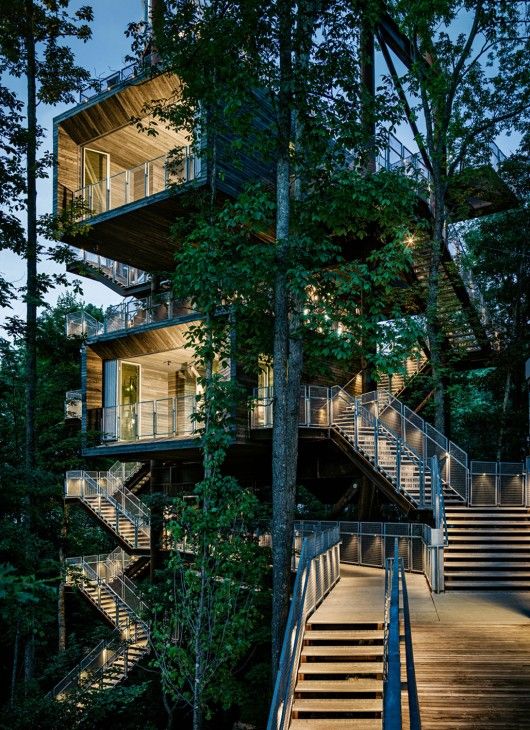 Sustainability is Supreme
The question is no longer if but how when it comes to building and designing spaces that take environmental impact into account. There were so many great featured projects and headlines this year about green interiors, not to mention the tiny house movement. Perhaps in 2015 we'll dial back our praise for designers who incorporate sustainability because it will be more expectation than exception.
Happy trend spotting!