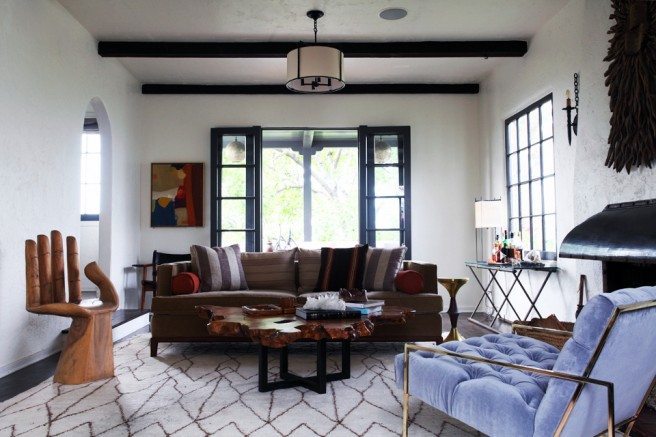 Moroccan rugs have a singular beauty and earthy authenticity directly tied to the distinctive history of Moroccan textiles and weaving.
The Moroccan weaving tradition is not monolithic. Many of the designs that get lumped together under the Moroccan label are the inheritance of distinctive tribes and ethnicities.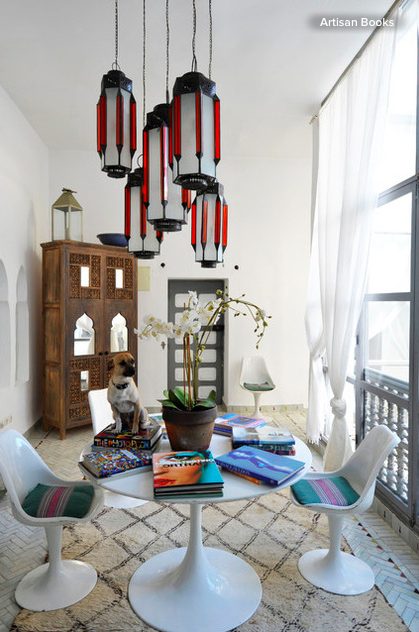 Many of the most recognizable designs, such as the cross-hatch pattern of the Beni Ourain rug (pictured above and seemingly ubiquitous in the design blogosphere this year), come from the tribes of the Atlas Mountains, the range wedged between the Atlantic Ocean and the Sahara Desert. These nomadic groups are collectively known as the Berber tribes. Their presence in North Africa preceded Arab migration, and they are found not only in Morocco but also in Tunisia, Libya, Egypt and Algeria.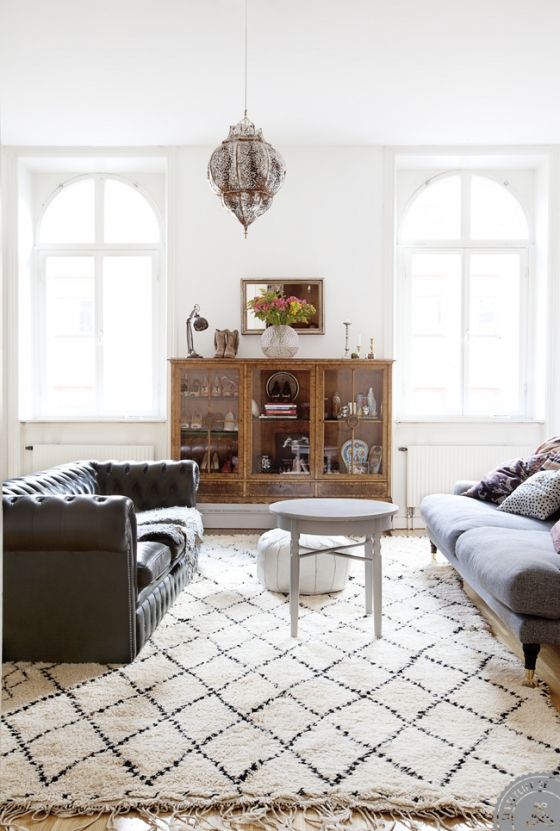 Traditionally, Berber people lived a nomadic existence, leading their herds up and down the mountains depending on the seasons. Weaving has long been a part of their culture, and Berber designs are linked back to the very earliest traces of human history, with early iterations found on rock and cave paintings.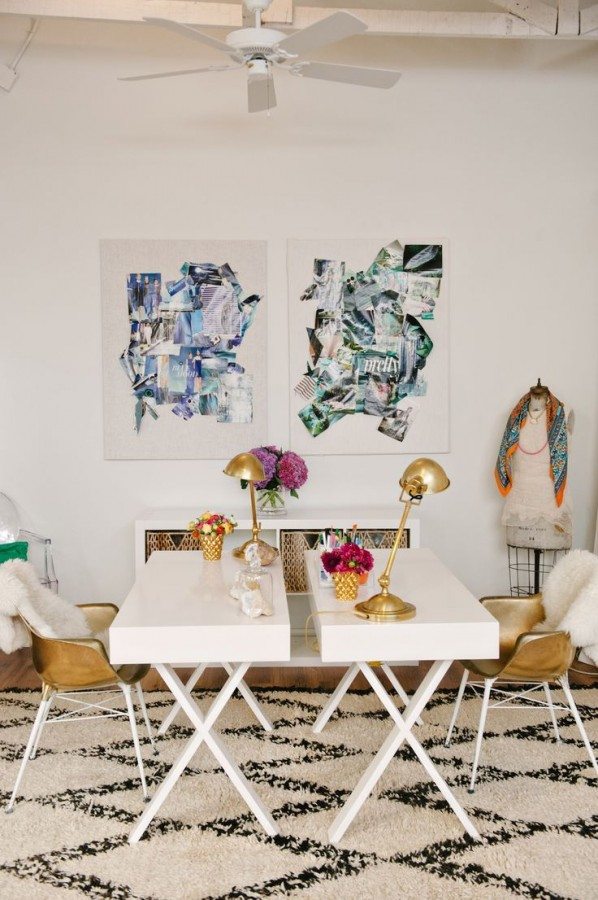 Although today we use Moroccan Rugs to bring tactile comfort and aesthetic appeal to interiors, their original purpose was warmth and insulation. The Morrocan Rugs of the Atlas Mountains were hand-woven using the sheep's wool provided by  nomadic herds. And the rugs provided thick bedding, crucial for the inhospitable climate, for the nomadic people. The cream and neutral colors common to Moroccan rugs sold en mass today harken back to a time when dyes and colors were by no means a priority.
In modern times, the Berber weaving tradition has evolved to suit the contemporary market and it incorporates a wider mix of materials.  Today, Berbers also weave rich and robust rag rugs that incorporate many bright colors. Beyond the tradition of the Berber tribes, Moroccan Rugs also come in an array of styles and patterns developed in distinct modes in different cities throughout the country. The patterns found in Moroccan rugs developed in urban centers are quite different since weavers living in the cities traditionally had more exposure to wider influences, thanks to international trade. In places like Fez, Rabat, Tangier, and Marrakesh, Moroccan rug weavers were more likely to incorporate designs informed by Turkish and other international weaving traditions – floral designs, patterned borders, diamonds, etc.
Moroccan rugs contain a sense of ebulliency and heartiness that is the heritage of their rich and multitudinous history. They offer up a winning combination of textural sensuality and bold, simple visual pleasure that make them simultaneously powerful and versatile choices for interiors.
Explore our Moroccan Rug collection here.