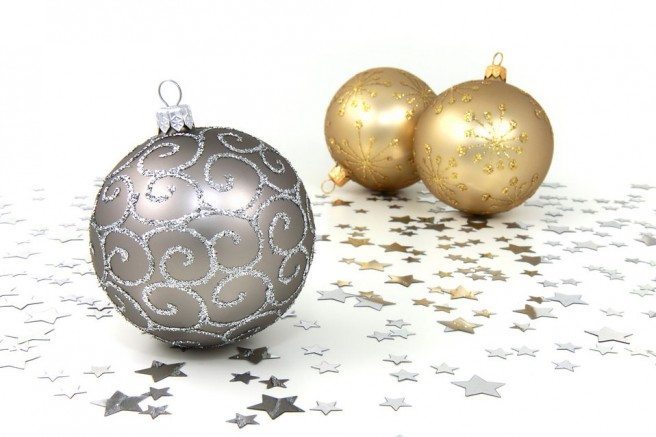 If you were a kid in the US in the mid-60s and onward, you've surely watched the Rudolph the Red-Nosed Reindeer TV special. Airing only once a year on CBS, watching it was the childhood seasonal event. A beloved stop-motion animation narrated by Burl Ives, Ives also sang many of its songs. One of his melodic tunes, "Silver and Gold" professes his love for silver and gold Christmas tree decorations.
Let's be clear here. It's silver and gold — not just silver, and not just gold.
Taking a look around, it's clear that mixing metals isn't just for Christmas tree ornaments. It's an interior design trend that, although not new this year, is hanging on well into 2016.
Easing constraints in favor of more freedom, gone are the days of matching metal finishes. Warm metals, like copper and gold, look great mingling with cool metals, such as chrome and nickel. Here's how to make them work:
Mixed metal as a focal point
Use one larger piece in a contrasting metal so it becomes the focal point of the room, like this centrally hung copper light fixture. Mixed with the chrome legs on the chairs and metallic wallpaper, it's still the feature of the room.
Likewise, one's eye is immediately drawn to the ornate gold mirror frame in this bathroom. The slender contrasting chrome sink fittings and table temper the sculptural qualities of the mirror.
Temperature
Metal is also malleable terms of color temperature. A touch of a warm metal, like copper or rose gold, can warm up a cool interior. These copper pendant light fixtures in this otherwise cool kitchen "pop" against the cool-hued finishes.
On the other hand, this golden space is offset by the contrasting cold steel finish on the stair stringers and railing connectors.
Soften with texture
Metal is solid and shiny, and while these are seen as attributes, too much metal can make a space feel hard and unwelcoming. Balancing metals with materials with texture like fabrics and carpet will add softness and draw attention to the metal pieces.
Silk or grasscloth wallcovering, like on this dining room wall, adds structure and enhances the metallic surfaces of the sunburst mirror and lamp. Striated fabric on the dining chairs adds depth and softness.
Keep the color palette simple
With all their shiny reflections, metal finishes can already look visually busy. However, the complexity is bumped up a notch when different warm and cool tones are mixed.  Keeping a simple monochromatic (one color) or dichromatic (two-color) palette with mixed metals will prevent the space from feeling overbearing, and will maintain a classic, fresh aesthetic.
Here, the cobalt blue accent color in this dining room doesn't fight with the metallic gold wallpaper and silver accents in the mirror and console accessories.
Ground it
Don't forget about the floor! Not all the bling needs to be installed on the walls and featured on accessories. This rug doesn't have any metallic thread, but the striations and value changes make it appear as if it does. The rug also serves as a subtle textural backdrop to the overall room.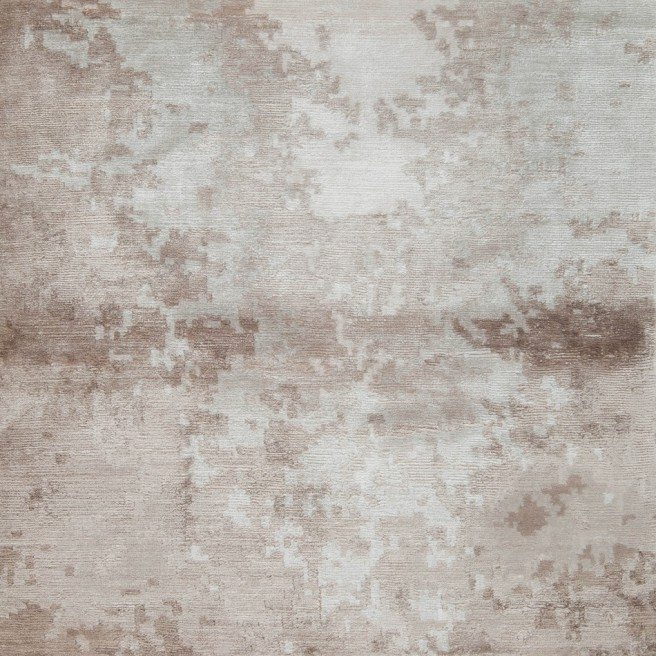 Our Ombre Water area rug is made with banana silk to give it a luxurious, aqueous sheen.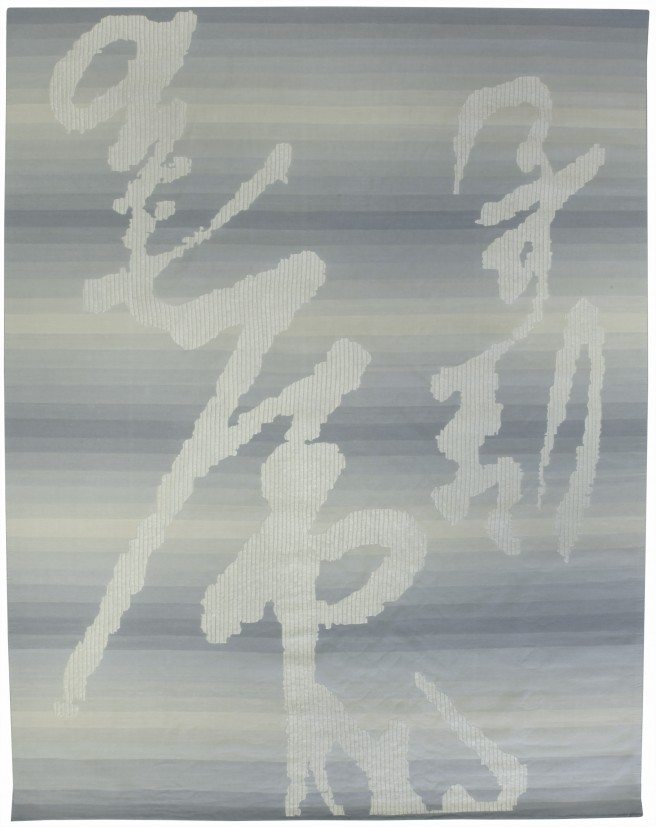 Our Metal Blue Ombre rug features calligraphic streaks of metallic threads on a gradiated background. Here's a close-up of the metal threads, shown in an alternate color.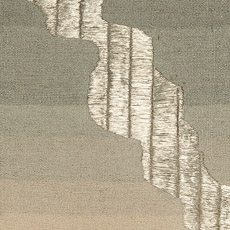 How will you mix it up in 2016?
Written by Karen Egly-Thompson
—————————————————————————————————————–
Karen Egly-Thompson is a former interior designer turned interiors writer. She writes regularly for Houzz and her work has appeared in publications such as Commercial Interior Design and Middle East Architect. Her blog Design Salad focuses on traditional design in contemporary context. A seeker of ideal coastal weather, Karen calls both Dubai and Maine home.