The question of whether a rug should be part of interior décor is in fact no question at all – the answer to that is always a firm "yes." However, the matter of picking the perfect rug for the room and arranging it properly so that it fulfills its function to the greatest possible extent may present certain challenges. Being aware of this, we've prepared a little cheat-sheet for all aficionados of design to help them choose the best rug to match their expectations. Read on and proceed to decorating!
The Best Rug for the Living Room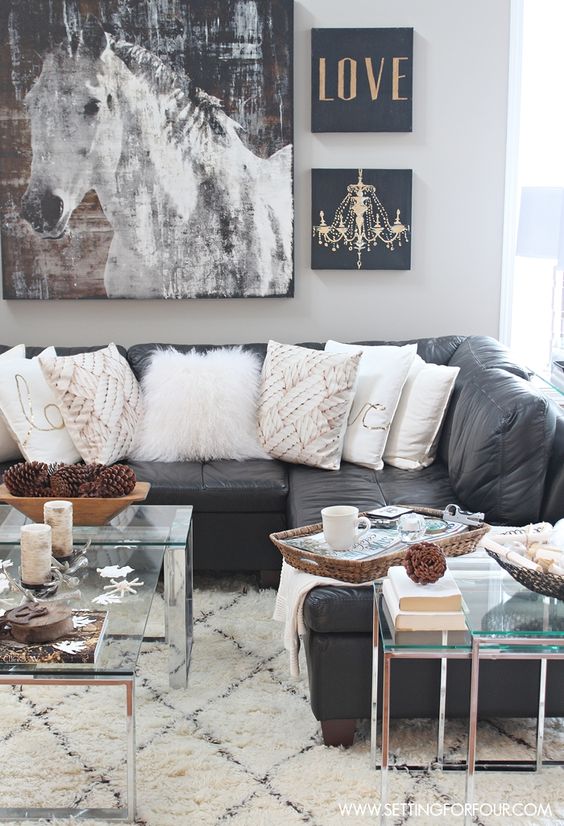 Size and Arrangement
Living room is a place where people gather to spend some quality time together. It is there we usually watch TV, play board games or simply chat with our loved ones. Moreover, living room is where we are most likely to receive our guests. Not without a reason it is also called a "sitting room."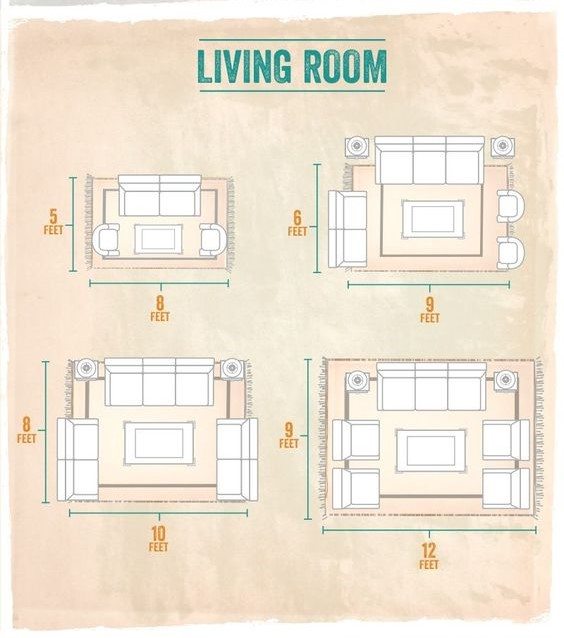 The perfect rug should act there as a space definer, marking out the sitting area. Do not limit yourself in terms of size – a wall-to-wall coverage, or at least an area rug that will extend beyond your lounge suite, is what you're going for. It can help you wonderfully warm up the décor and provide a soft cushion for your feet when you sit on your favorite couch. It is also an ideal and safe place for your children to play!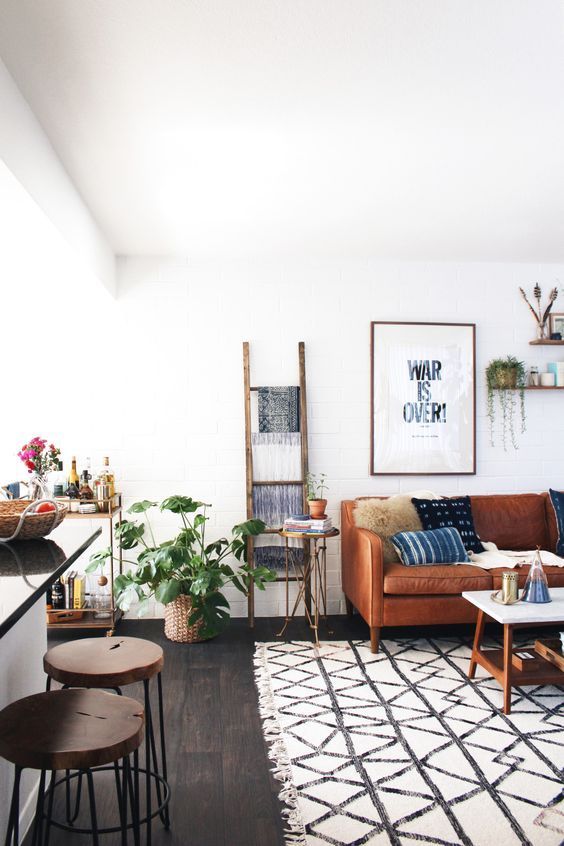 Design
Everyone wants their living room to appear spacious and airy. To achieve that, choose a light rug that will brighten up the space and thus, visually enlarge it. Very graceful and chic bright rugs can be found in exotic Morocco. Usually kept in a tasteful ivory shade with simplistic yet timelessly beautiful designs, Beni Ourain carpets are perfectly suited to the task!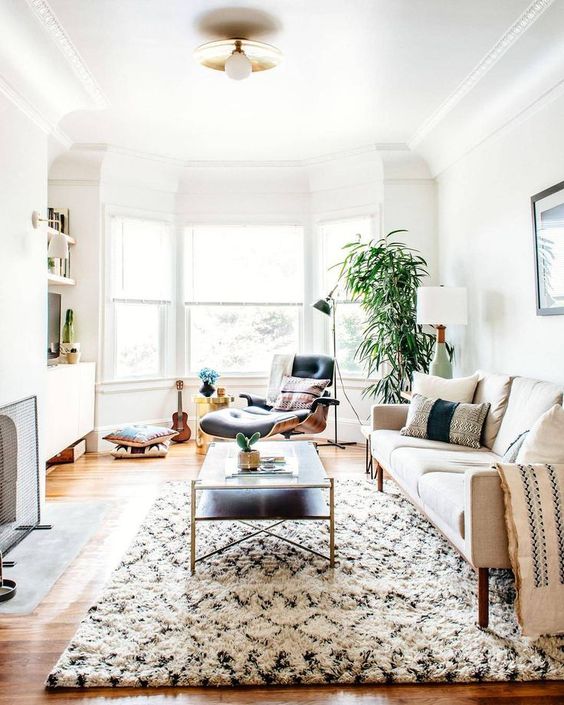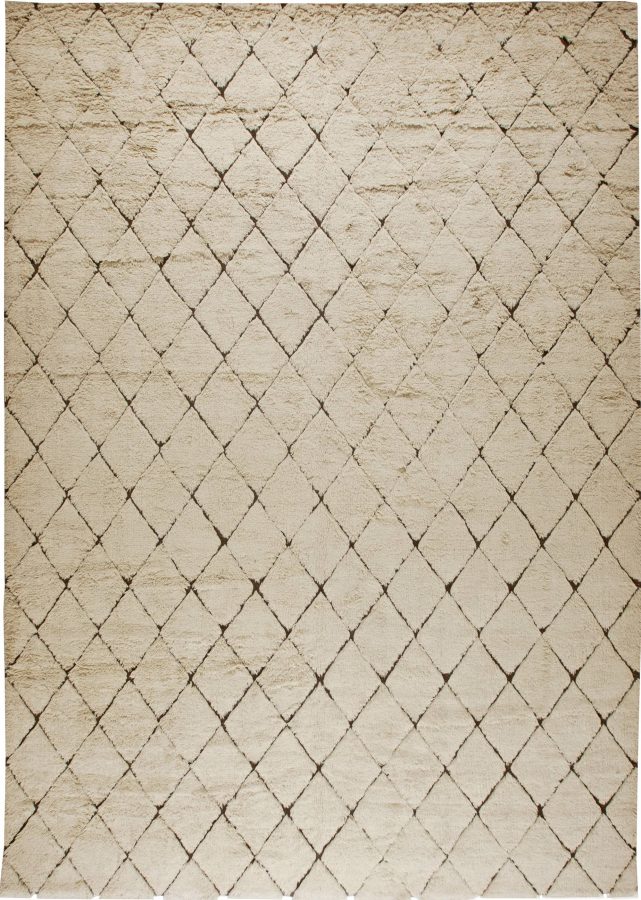 The Best Rug for the Dining Room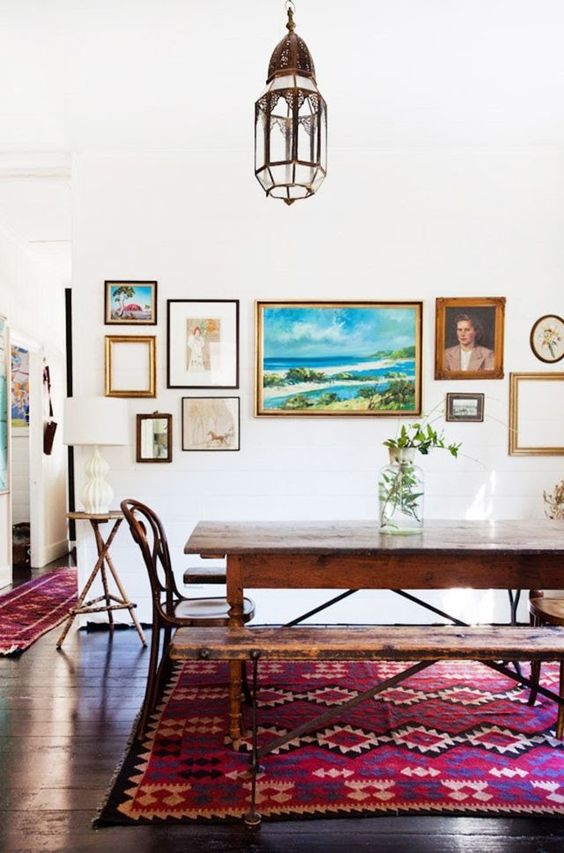 Size and Arrangement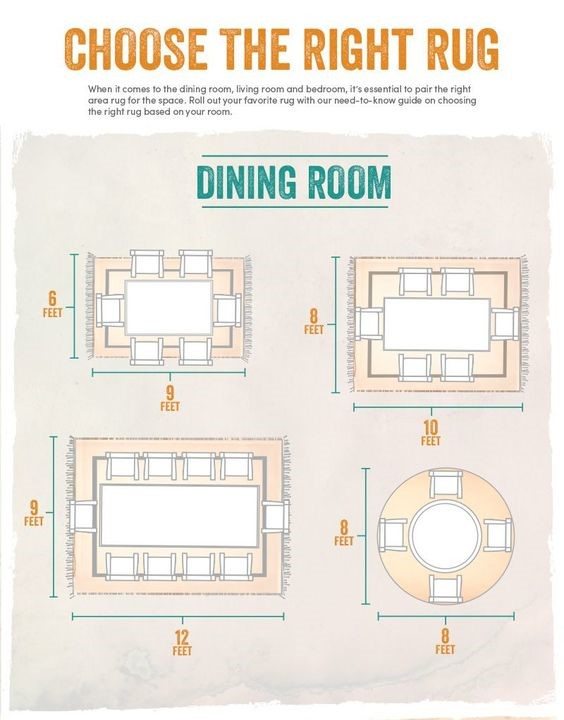 The only way to make a proper home-made meal taste better is by serving it in the right ambience. A well-chosen rug in the dining room outlines the "table zone" and never lets any chair accidentally scratch the floor – it is important that the floor covering is respectively bigger than the table with chairs. If your table is round, do not hesitate and decide on a circular rug – its intriguing form will introduce a bit of a geometric stir into the interior.
Design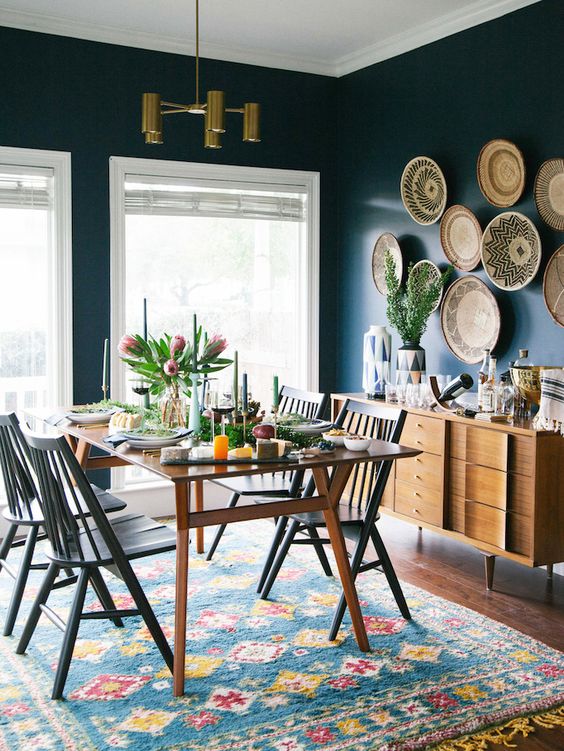 For the dining room, a flat-woven, durable rug is be the most practical choice, as its structure makes pulling chairs in and out more seamless. You may go for dark colors in a subtle texture to hide scratches and stains, and make the rug stay beautiful for longer. In our opinion, Scandinavian flat weaves, also known as rollakans, will constitute the finest choice.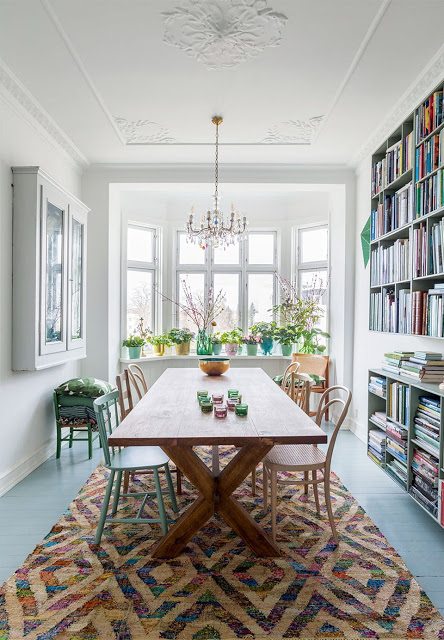 Not only will they nicely compose with the wooden table thanks to modern, geometric patterns but also their durable construction will allow them to serve for many years without any signs of wear.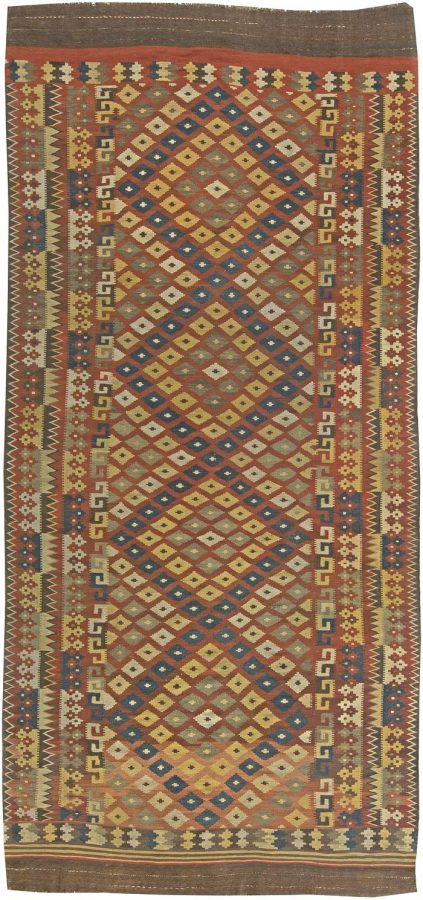 The Best Rug for the Bedroom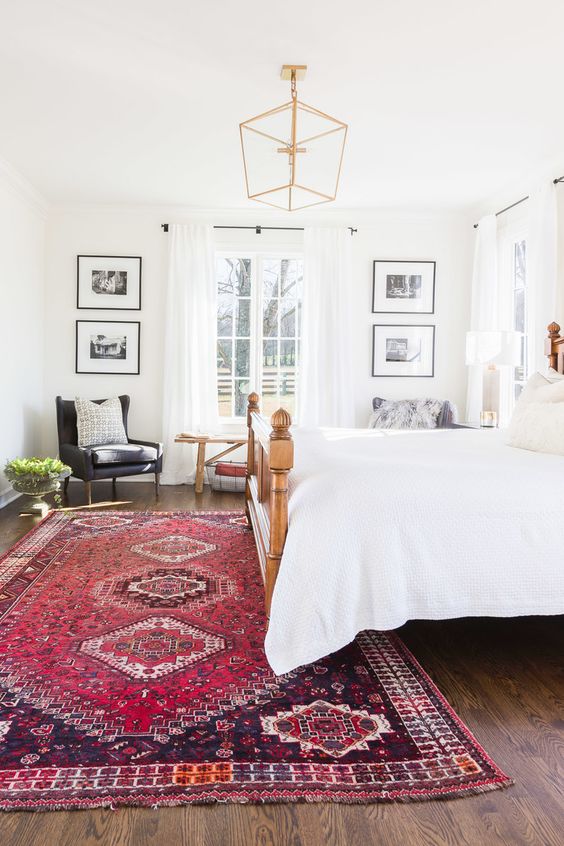 Size and Arrangement
Bedroom is where we desire nothing but coziness and intimacy. For that reason, layering rugs was big in the last couple of year. However, in 2018, you should go for one bold carpet that that will encompass the entire sleeping area. Make sure it is large enough, so that your feet never touch the cold floor when you wake up in the morning – it could spoil your mood at the beginning of the day! I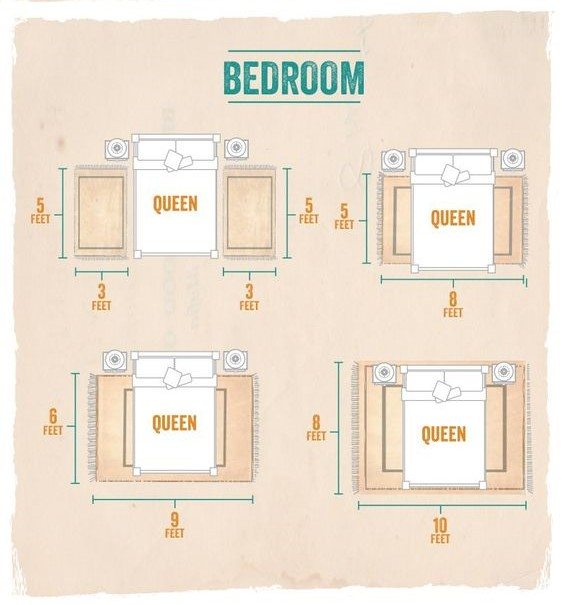 If your own a traditional, rectangular bed, forget about a round rug – with striking colors, most fashionable this season, it would be way too much fuss.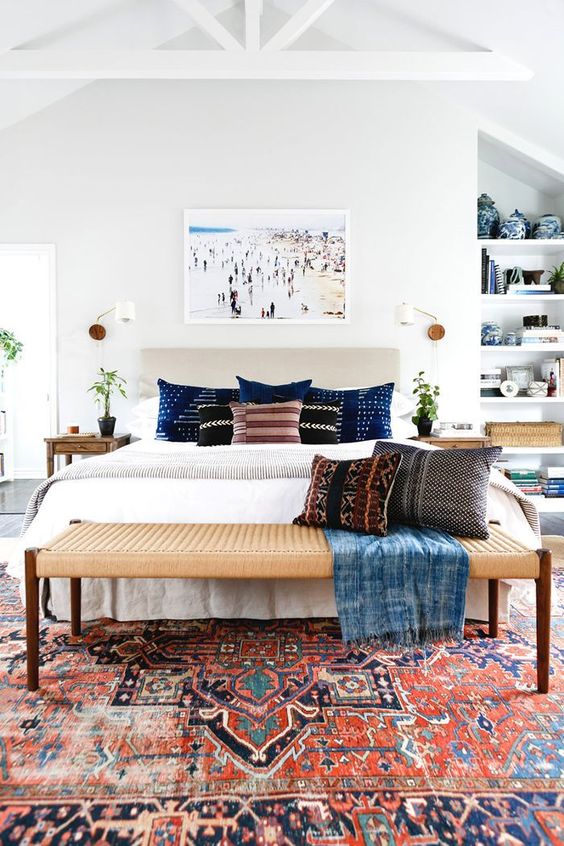 Design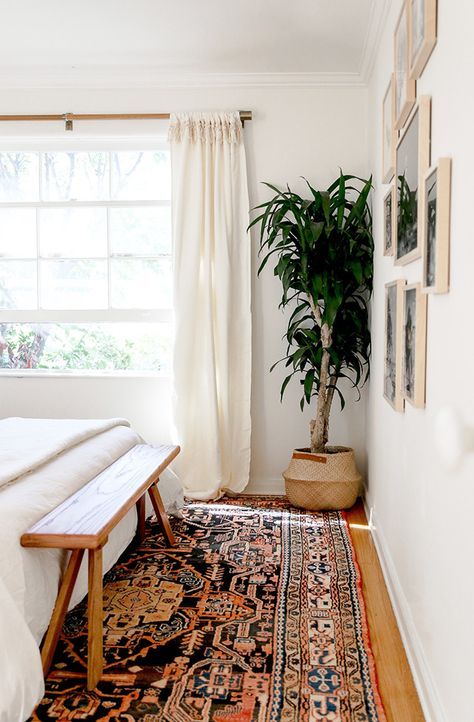 In the bedroom we have some room for experimentation as it is the most private of all areas in the house. This year, when strong, expressive colors are on top, it's worth putting them there! A vivid, red Persian rug is a good start. Next to being a great investment that will only increase in value over the years, an authentic Persian rug with a soft pile made of high-quality, luminous wool will make your bedroom feel more homely than ever before.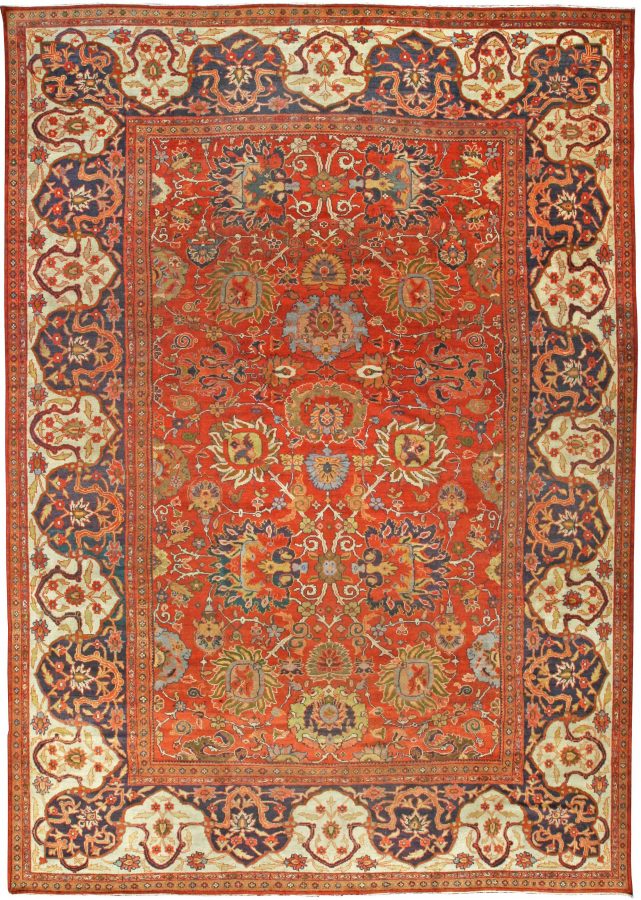 For more inspirations, take a peek at Doris Leslie Blau website – we are always at your disposal. And if by any chance you are visiting the capital, step into The Washington Design Center, 1099 14th Street N.W. Washington, D.C. 20005, to see our showroom. You can also give us a call at 202-808-9361.