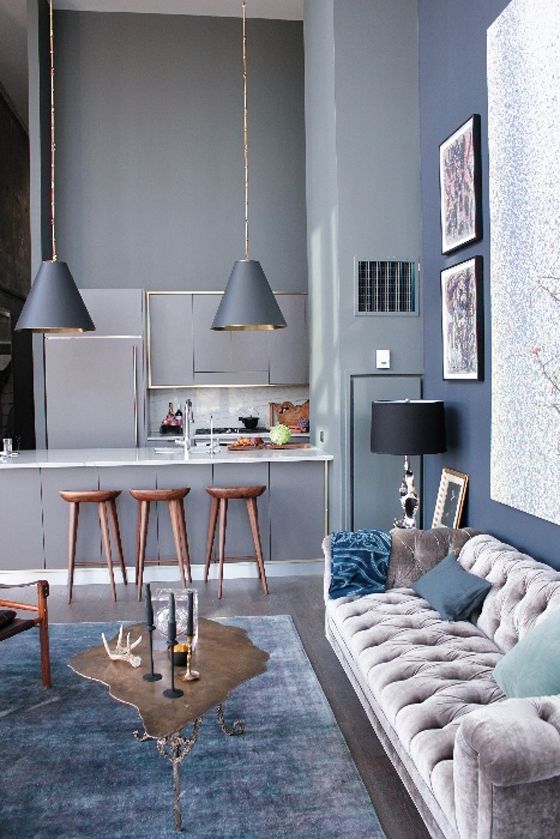 Interiors that reflect the natural environment have a sense of timelessness, calm, and serenity. Whether you live close to the ocean or not, choosing a contemporary rug that evinces salt and sea is a great way to create a pleasing and inviting sensibility.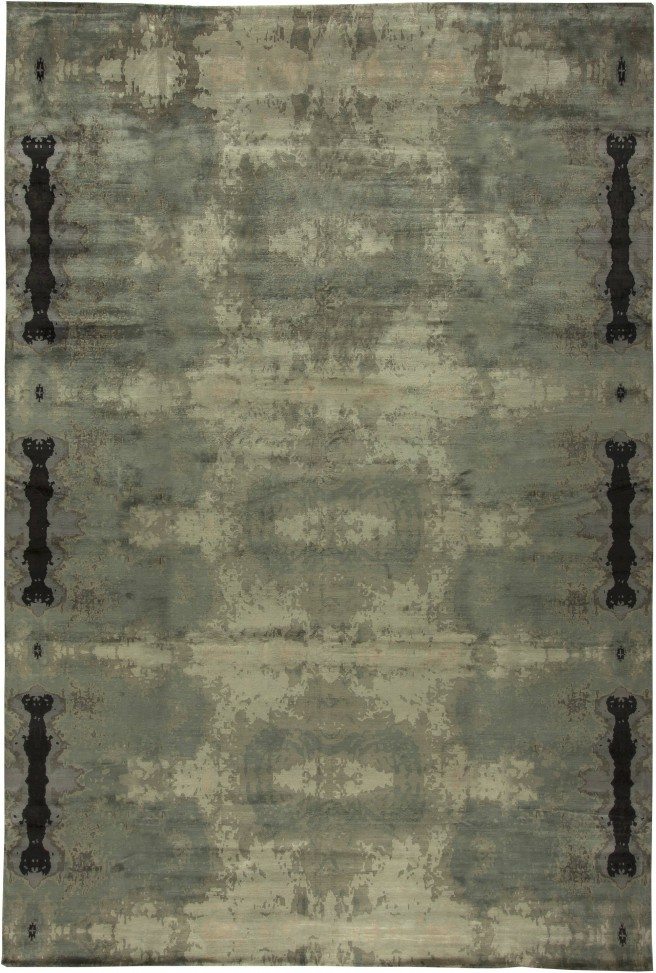 Contemporary silk rugs especially hold color and have variance in shade that conveys a sense of movement. The rug pictured above is Tibetan hand-knotted silk.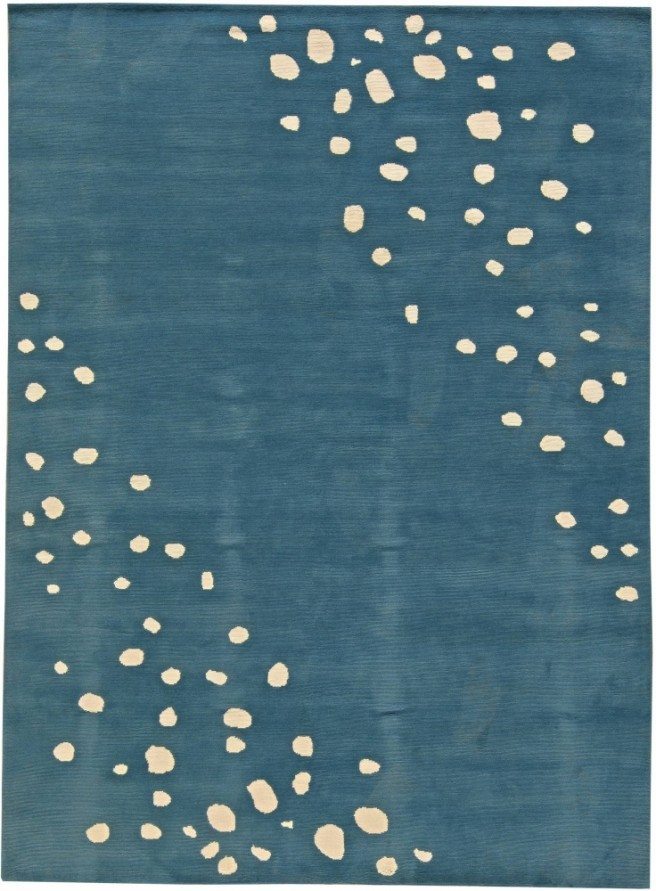 Here's another contemporary Tibetan rug, only this one is hand-knotted wool and pashmina, which lends a thicker texture, but wool also holds color with more nuance and tonality than you'll find in synthetic fibers.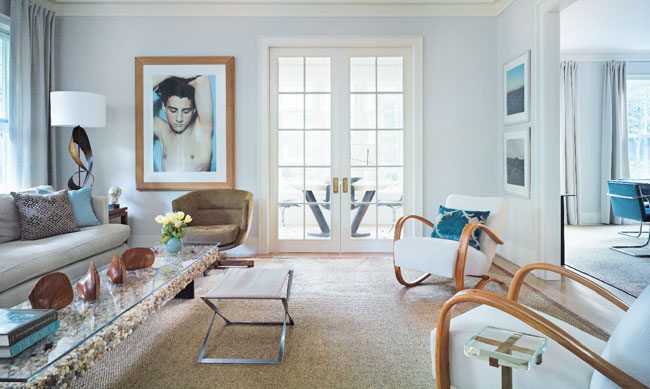 Not all oceanic shades were created equal, there's a whole gamut that runs from understated organic modernism to bolder, brighter contemporary-eclectic tones. Choose a bold aqua to lend a dash of tropical zip.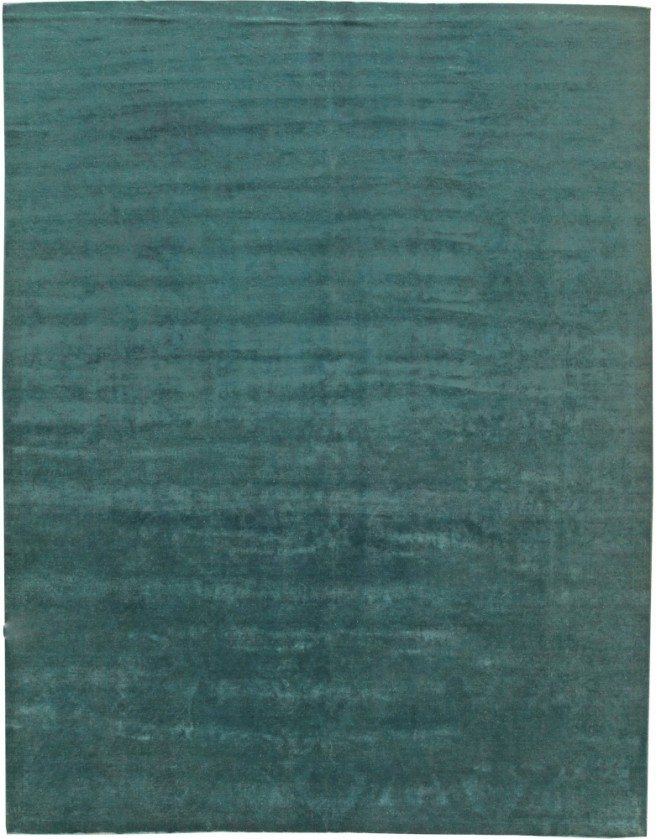 Another contemporary hand-knotted silk piece, a rug like this is remarkably versatile – as easily used to anchor a modern-minimal setting as it would be to pair with eclectic furniture and large-scale art.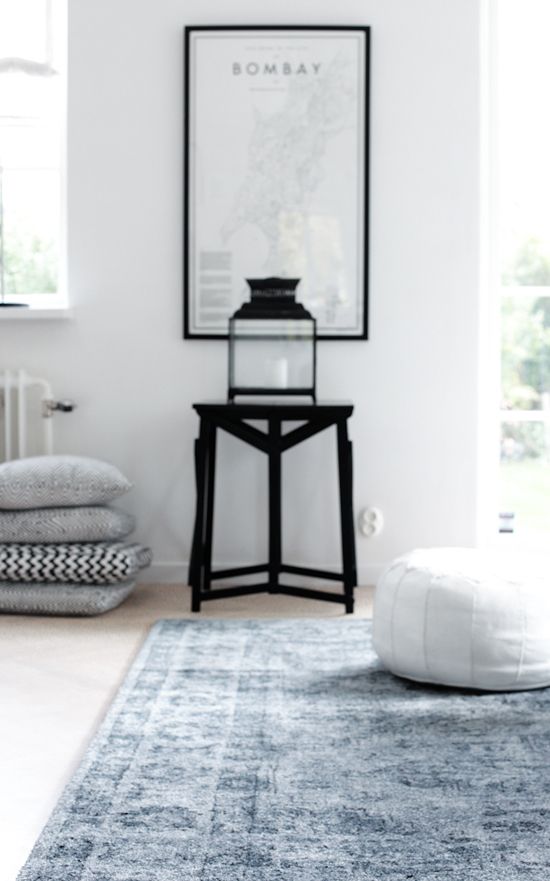 It's always a good idea to choose a rug whose fibers have dynamic color and texture. Depth is better than flatness.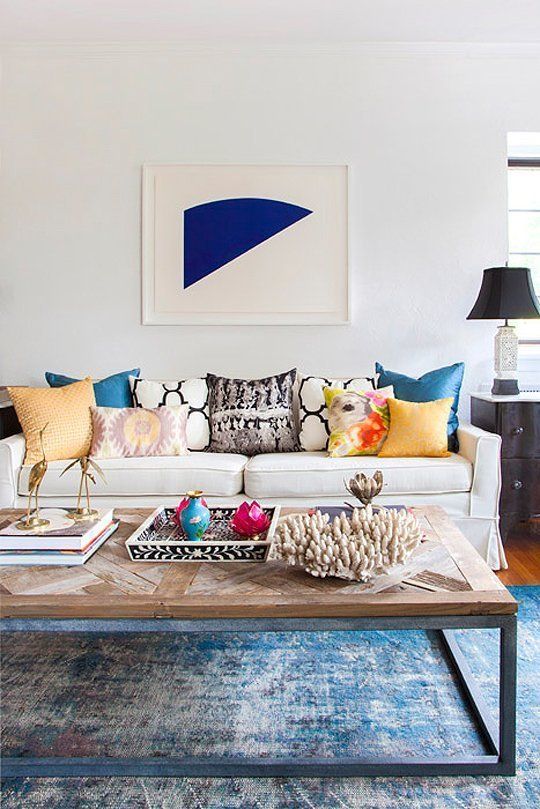 Here's a space where the aqua-theme is reinforced by a very cool bit of coffee-table coral.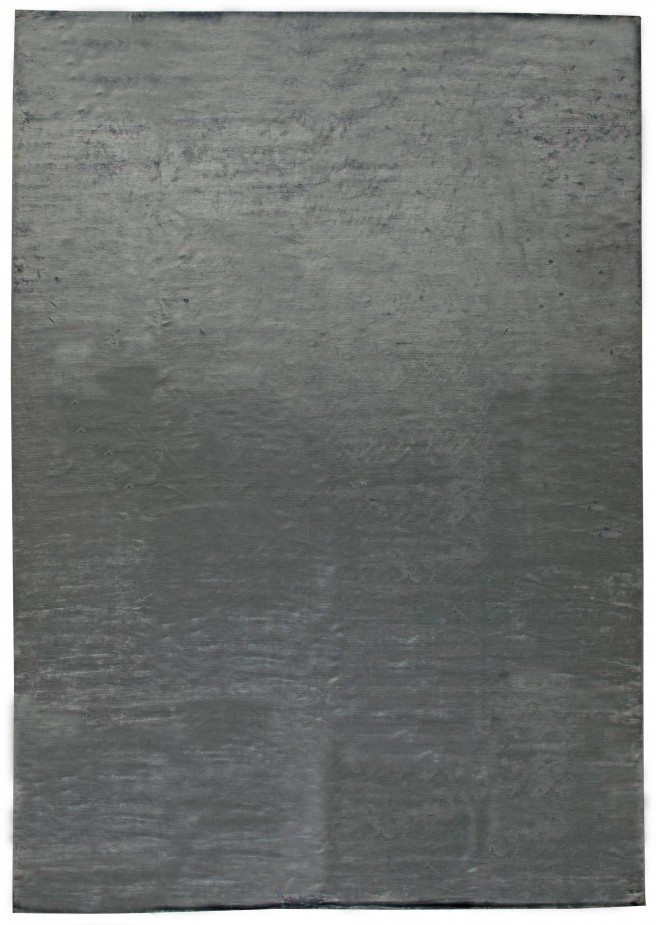 For something quieter but no less lovely, a contemporary silk rug in shades of mist and slate that call to mind a foggy harbor is a beautiful option.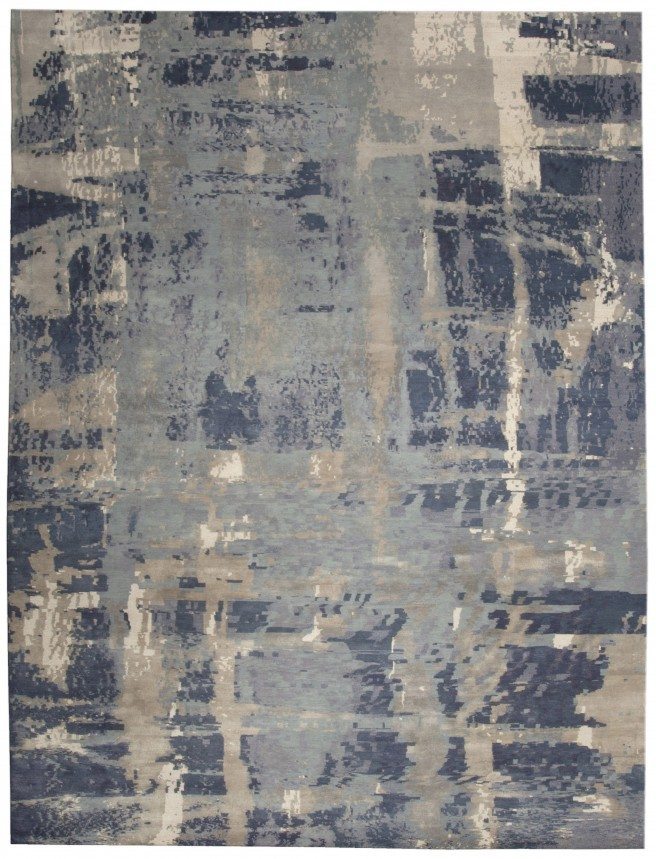 Or to bring on the boldness – a contemporary Tibetan rug such as this is loaded with energy. Looking at it, I imagine a sailing regatta on a bright day with fair winds. The flashes of white are almost like glimpses of sail.
For more stunning rugs that reflect all the depth and delight of the sea, go here.